We love Radwood here at Car Autance. Our Editor Andrew Collins drives two Rad-era cars, a Montero and a 300ZX. Not to be outdone, Peter Nelson's got a dope as heck early Land Rover Discovery. Radwood's ethos is all about the 1980s and 1990s era cars, the mods, the fashion, the music, all from the era of shoulder pads, Aqua Net, and mom jeans. There were a lot of great cars at the San Mateo show last weekend but this modified Samurai stood out as particularly special.
Car: Suzuki Samurai
Location: San Mateo, CA (Radwood NorCal)
Photog: Me (Kevin Williams)
Camera: Canon EOS M
Radwood's had its share of modified cars, but for the most part, the vehicles that show up are aggressively stock. Aside from maybe some period-correct window louvers, most modified Rad-era vehicles I've noticed, tend to be modified in more of a modern sense, if you catch my drift. Like, I saw an SR20 turbo-swapped AE86 Corolla — undoubtedly a cool car, but I don't think people were doing those swaps back in the 1990s.

I was impressed with literally every car there, but this Suzuki Samuari was my favorite car in the show. Yes, the kei fire truck might have won "Raddest In Show" but this Suzuki won "Raddest In My Heart."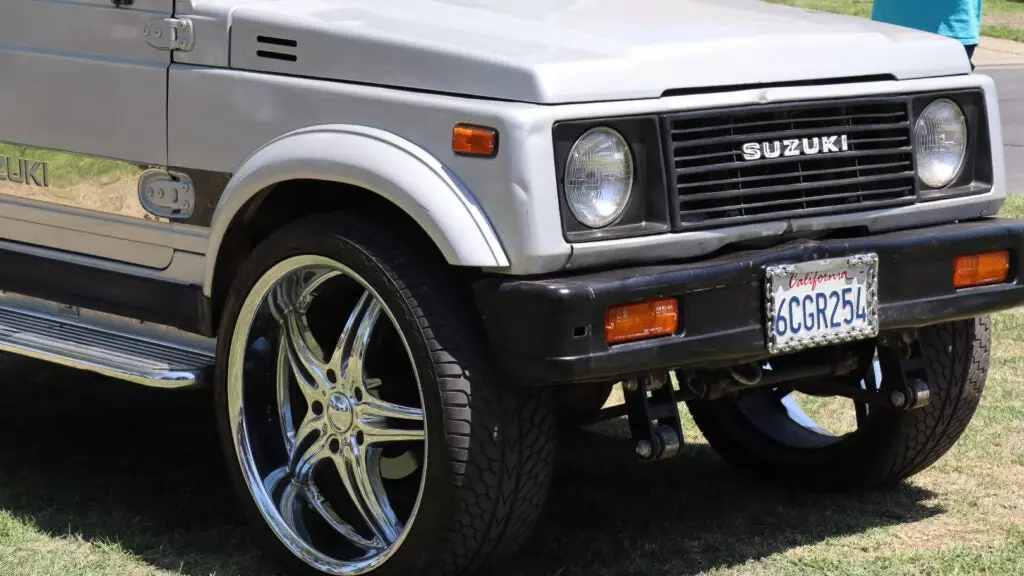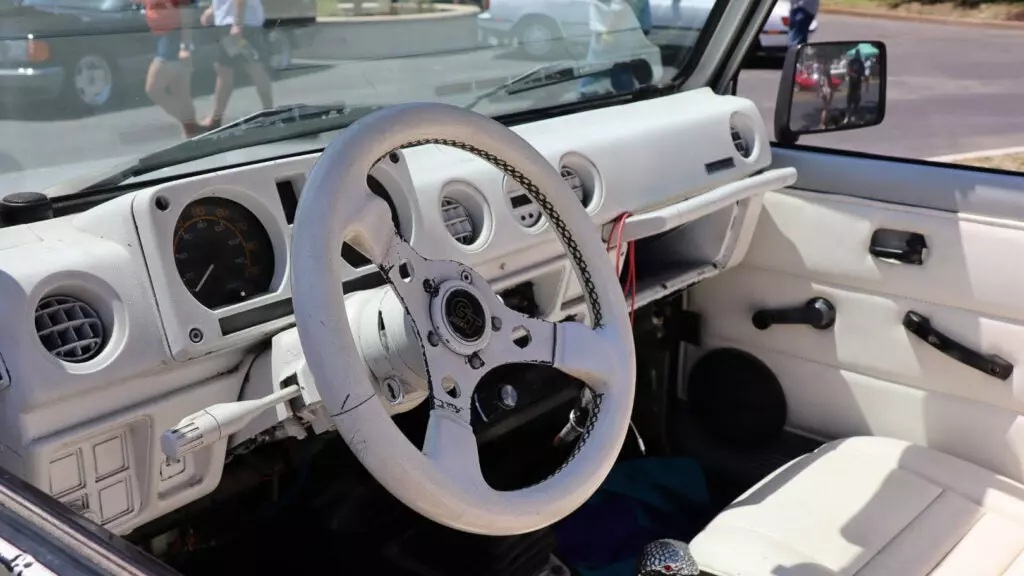 Anyone can lift an SJ or Samuari and people do it all the time. They damn well should, too, these little trucks can be unstoppable off-road. I, however, grew up not only in the Rad era and in an urban environment. In the 1990s and 2000s I didn't see lifted SUVs with knobby tires, I saw blinged-out ones with big chrome wheels.

This Samuari is the essence of that. Its big Lexani-looking wheels might be a bit period incorrect (they're a bit too big for the late 1990s) but still, the spirit is there. The chrome appliques on the sides, the painted white dash, all quintessentially 1990s. The Circuit City-reminiscent head unit with the detachable faceplate feeds into a big homemade-looking rear subwoofer box.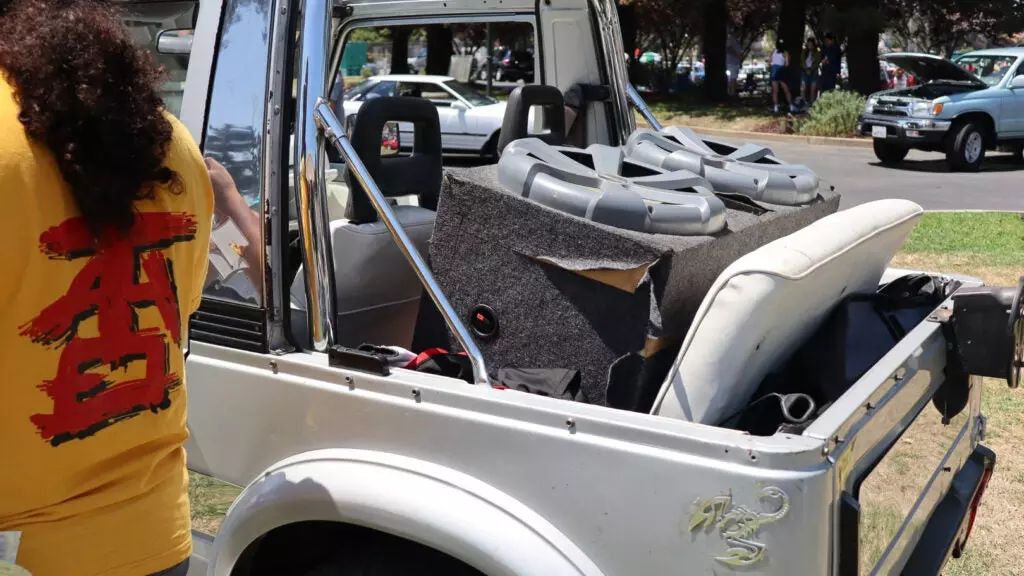 Looking at the kind-of gaudy Samuari, I was transported to being a kid in 2001, riding in my brother's Cutlass Supreme, blasting Outkast's Stankonia. I don't think mom knew he had that album, let alone did she know that a kid in second grade was getting his eardrums blown out by his older brother doubling the speed limit after picking him up from Elementary school. Good times.