Much as automakers will try to soften the battery-powered blow, there are some truly shocking changes coming down the pike. Electric cars are the future—and they look different, sound different, drive different, and come with an entirely different set of maintenance challenges. But like Charge Automotive's limited run of vintage Ford Mustang EV conversions, they will still excel at burnouts.
We featured Charge's ambitious project here back in October of 2018, when the company first revealed its plans with a flashy teaser video. The UK-based startup will be stuffing dual-motor electric drivetrains into recreation late-1960s Mustang bodies made on license from Ford and charging a cool quarter-million dollars for the result. Just 499 copies will be produced, and it's currently taking reservations at $6,600 a pop.
That money nets you a zero-emissions classic Ford Mustang with 402 horsepower, 885 pound-feet of torque, optional all-wheel-drive, and a 0 to 60 mph time of just 3.1 seconds. The 64 kWh battery, supplied along with the other electric components by modular EV van company Arrival, promises 124 miles of range. And if the lack of any more details has you suspicious, give this video a watch and see that the kids are all right. So far.
The clip shows one of their development RWD Mustangs, front clip and fenders removed for maximum rat rod effect, launch into a screaming burnout in what appears to be Charge's back parking lot. Marks on the ground hint this isn't the first showing; either way, the car disappears in a salvo of tire smoke for a solid 15 seconds. It sounds different, no doubt about it. But the clouds of vaporized rubber are every bit as magical as they were a half century years ago. 
Another thing that hasn't changed—the look on the driver's face when the smoke finally clears. Now that's automotive enthusiasm.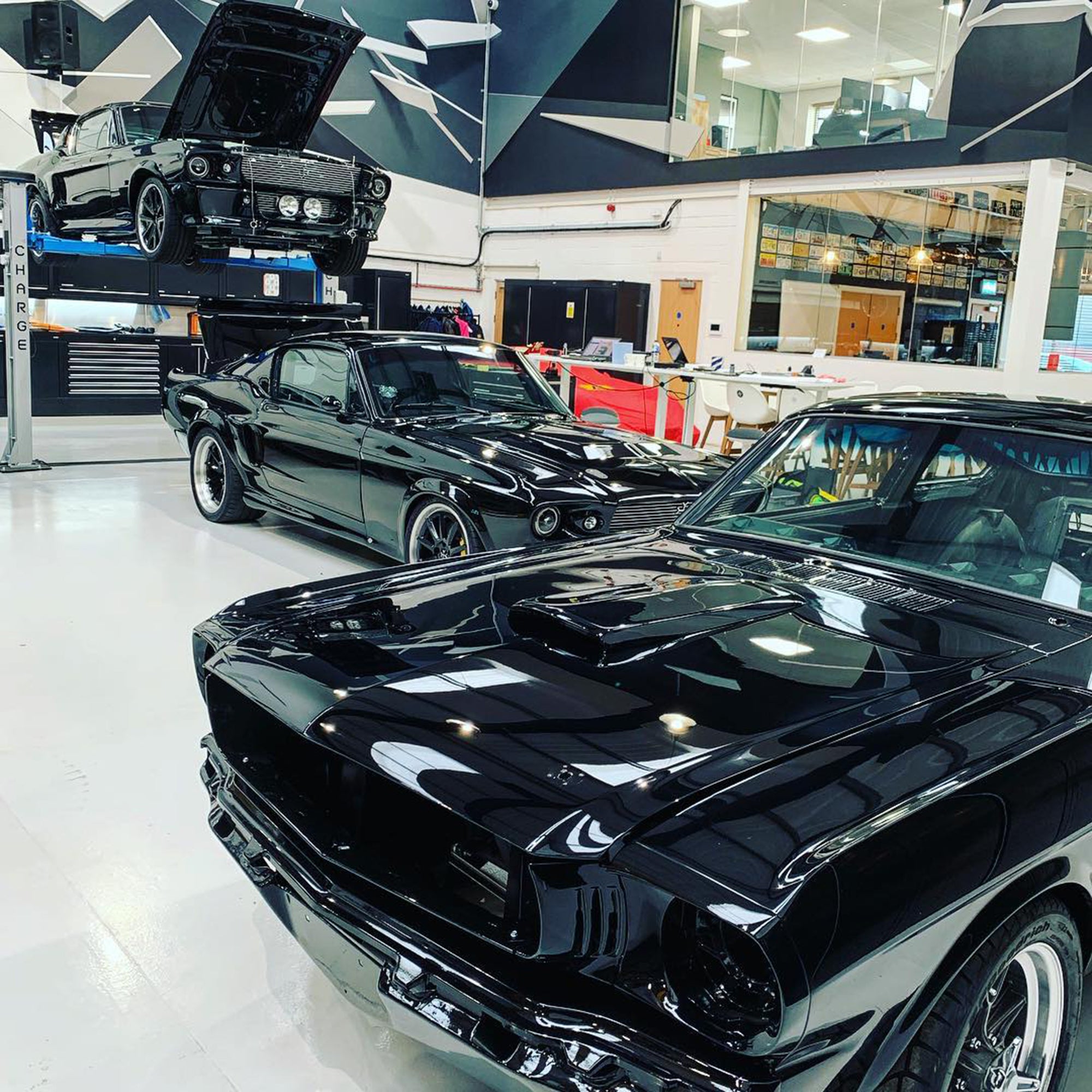 Charge
Got a tip? Email the author: [email protected]