It looks like world-famous actor Tom Cruise isn't the only old relic who is coming back to the new Top Gun: Maverick film. In the sequel that's happening more than 30 years after the original movie was released, Kawasaki is also making a comeback in the shape of Cruise's two-wheeled transportation or should we say Pete 'Maverick" Mitchell, according to this photo published by People.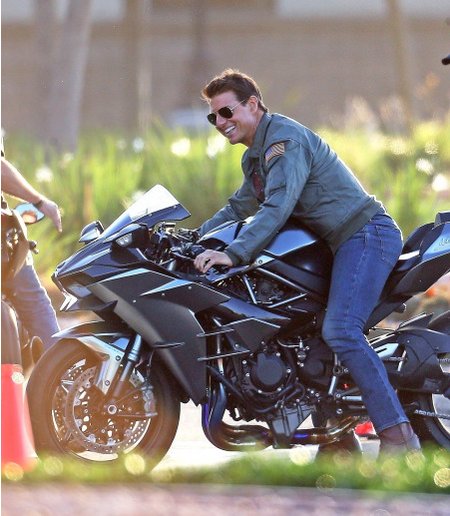 People/Backgrid
In 1986, Maverick rode a Kawasaki Ninja 900 in the original film, which played a big role in making the Ninja a household name in sports bikes. Decades later, Kawasaki's hottest street bike, the supercharged Ninja H2, will be gracing the big screen for the first time. This bike looks like some sort of mashup between an H2 and an H2R. The exhaust and lack of reflectors make it look like the track-only H2R, but the bodywork makes it look like a street-friendly H2. Normally the biggest giveaway as to which one it is is its tail, but unfortunately, we don't get a good view of the back of the bike in this shot.
Since the H2 is a much more exclusive bike than the old Ninja 900, we have a feeling it won't make the same impact that the old bike did in the old movie. However, it's cool to see that Maverick is still a Ninja fanboy 32 years later.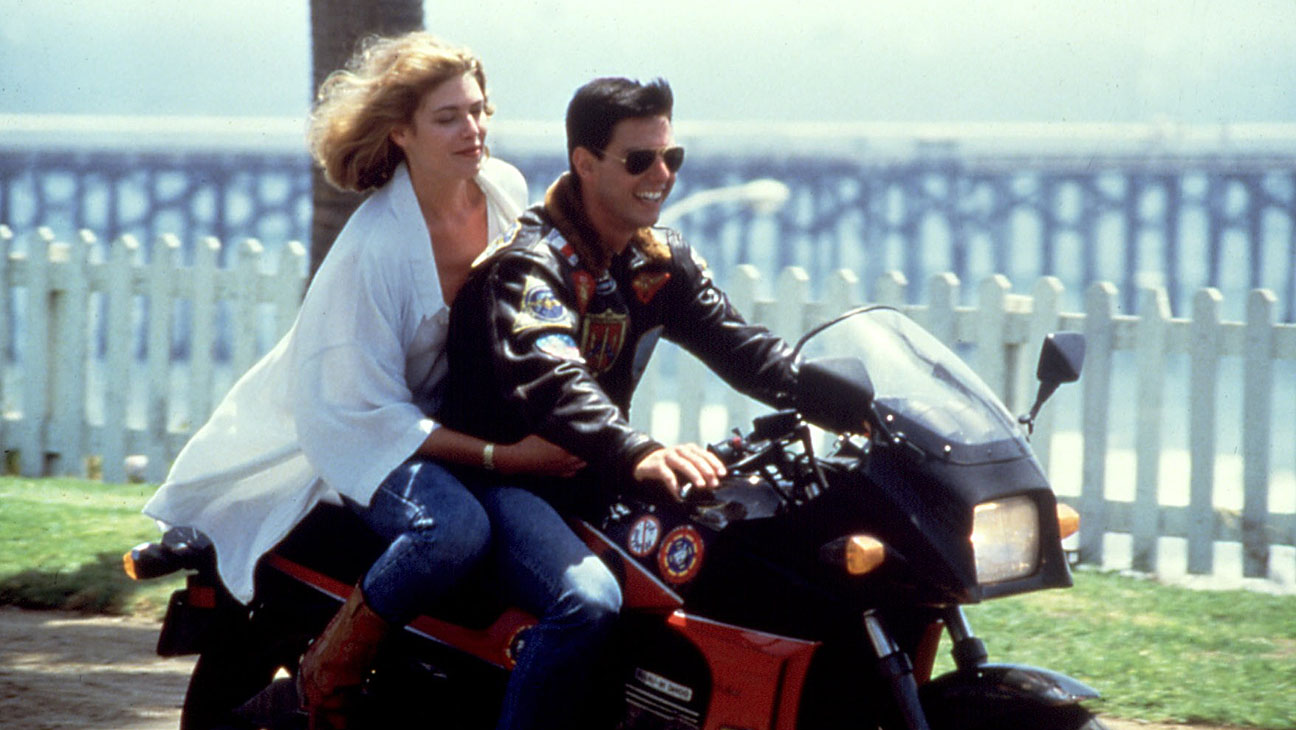 VisorDown
,
As usual, we can't say we approve of Tom Cruise's riding gear or lack thereof. Yeah, the guy looks really good on a motorcycle, but can someone get this guy a helmet? I suppose if you were 56 and you looked closer to 30 than 60, you wouldn't want to cover up your face either, but still.
Top Gun: Maverick is set to release on June 26, 2020, according to IMDb starring Val Kilmer, Jennifer Connelly, Jon Hamm, and of course, Tom Cruise. We don't know much about the plot other than that Pete Michell will be an instructor and now we know that we can expect to see Maverick riding a Ninja H2, hopefully into the danger zone.