Tonneau covers protect your truck beds from various elements. It also protects your cargo from potential theft. With so many options available, choosing the right Tonneau cover can be difficult. Read the guide so that you are aware of the many aspects, features, and aesthetics that you need to consider when making the choice.
To have an overview of our article, please check the below navigation table. We also prepare a comparison table to give you a clear and informative comparison between each kind of tonneau cover for the pick up truck.
What is a tonneau cover?
A tonneau cover is a bed cover that helps shield your truck bed from sun, rain, hail, wind, and other elements. It protects the cargo from debris and prevents theft. It is one of the most essential accessories that you can have on your pickup truck. It helps secure the cargo and ensures that it remains intact at all times.
There are two types of tonneau covers – hard and soft. The hard cover is made of durable plastic or fiberglass. It is used to firmly enclose the cargo. The soft cover is made from sturdy materials and can be easily opened and closed. The soft tonneau cover is more affordable whereas the hard cover is more durable.
Benefits of A Tonneau Cover
The benefits of having your truck bed covered are numerous. The benefits of tonneau cover go way deeper than just its aesthetic appeal.
Weather Protection: This is the most obvious benefit. Whether it is rain, snow, hail, wind, or whatever element that crosses your path, the tonneau cover can help protect and keep the cargo dry and safe.
Keep Cargo Safe: If you are transporting delicate cargo then the cover can offer the much-needed protection to keep it intact.
Improve Gas Mileage: The aerodynamic design of the tonneau cover helps reduce air drag. This increases the gas mileage by 5% – 10% when compared to an open bed.
Keep the Pickup Cool: The truck bed cover can help keep the harmful UV rays of the sun away and this keeps the pickup cool.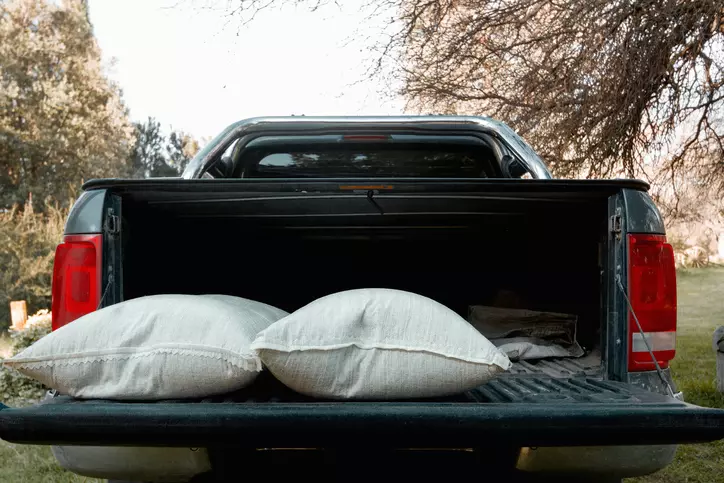 What factors to consider?
A tonneau cover is an accessory that every pickup truck owner needs to consider buying. Before you make the choice, there are several factors that you need to consider.
Types of Tonneau Covers
The truck bed covers come in several types, styles and fit for all brands of trucks. You can choose the type you want depending on your specific needs and requirements.
Roll-Up Tonneau Covers: The roll up truck bed covers roll up from the tailgate to the truck cab. They are usually made using aluminium support frames and heavy-duty vinyl. No drilling is necessary and they can be installed easily. They are available in several types including Velcro, snap less and snap and are reasonably priced. They are an ideal choice for keeping the elements out and the cargo dry at all times. They are available in a wide variety of colors with black being the most preferred.
Retractable Tonneau Covers: The retractable cover has a series of planks that slide open and close. They act like a garage door for the truck bed. They are made from heavy duty and heavy gauged aluminium panels. Most of them are available with intermediate locking positions. This can enable you to open the bed cover partially or all the way. The retractable covers are available in both manual and electronic designs. The manual model features auto latching positions on the rails and this lets you lock the cover partially open. The electronic covers use a motorised feature that enables you to roll the cover automatically. They can be stopped anywhere along the rails. Remote control is available for some electronic covers and this can give you total freedom to open and close it from a distance.
Folding Tonneau Covers: The folding covers feature 3 – 5 panels that tend to hold together. This makes it easier to open and close the cover. Most of the models available open up enough to allows space to place any kind of cargo you want. There are some models that can be folded all the way against the cab and this can give you complete access to the truck bed. Even though the folding covers usually come in the standard black color, you can choose to customize them to match the truck color for an added cost. It is an affordable design and is perfect for pickup owners on a tight budget.
Hinged Tonneau Covers: The hinged tonneau covers are made of hard cover and they are easier to open and close. You will be able to customize the hinged covers as per the specific requirements of your truck. The hinged covers are convenient and this can help accommodate larger cargo loads. Most of these covers have a load capacity of 400 lbs or more. You require minimal effort to open and close the covers.
Snap Tonneau Covers: Snap covers are available both in hinged and roll up designs. They are the most affordable options for pickup trucks. Installation is simple and you will be able to complete it within minutes. A snap cover is an ideal choice if you don't plan to open and close the cover frequently.
Toolbox Tonneau Covers: The toolbox covers are designed shorter than the truck bed so that they can accommodate the truck toolbox. With this cover, you will be able to enjoy the security and protection of a tonneau and easy access to the toolbox.
Materials
Top quality materials offer the best protection to your truck bed.
Vinyl – The vinyl covers provide the best water protection in any type of weather condition. The tough tonneaus are made from marine grade material and have superior stitching. This makes them one of the most popular materials.
Canvas – The canvas covers are durable and provide lightweight protection. They are mostly used in folding and roll up tonneau types. They are found less frequently than most of the other materials.
Fiberglass – Fiberglass covers provide superior strength and longevity. They are an ideal choice if you work in tough climatic conditions. Even though they are bulky than most other materials they offer the best protection to your cargo.
Aluminium – Aluminium is considered one of the best materials for tonneau. They are strong, durable, and light and this makes it easy to handle.
ABS Polymer – The ABS polymer material is strong and easy to use. They are made of super durable quality and are easy to lift up when you want full access to the truck bed. They are resistant to impact and help protect the cargo from debris.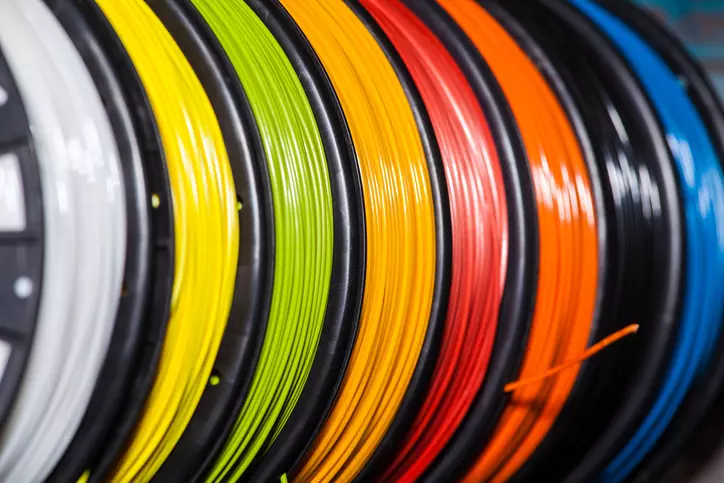 Installation
The installation can vary from one cover to the other. The soft cover can be installed within minutes with no tools. Covers that require rails need to be installed separately and you will need basic hand tools to complete the installation.
Covers that use hand tightened clamps or bolts require no drilling. There are some brands that require some drilling on the tailgate during installation.
Strength and Durability
The strength and durability depend on the material of the cover. Fiberglass covers provide maximum strength and durability whereas vinyl, canvas, and aluminium are lightweight materials that are strong.
Price and Warranty
The price and warranty of the tonneau covers vary depending on the different features and materials used.
Comparison table
Image

Features

Further information

- Brand: LUND
- Weight: 32 pounds
-Resistant to dust and debris, UV, mold and water
- Free cover maintenance


-Brand: Roll-N-Lock
- Weight: 95 pounds
- Unique frictionless construction
- No cross bars or snaps
- High protection

-Brand: Pace Edwards
- Weight: 66 pounds
- Easy to install
- Constructed from aluminum with amortek overlay
- Low-profile design

- Brand: Tyger Auto
- Weight: 32 pounds
- No-drilling install
- Strong and durable
- Included LED light

- Brand: Bak Industries
- Weight: 4.44 pounds
- Easy installation
- Access easily
- UV-Protected

- Brand: MAXMATE
- Weight: 32 pounds
- Aerodynamic sleek design
- Easy no drilling installation
- Ten-year warranty.

-Brand: R&L Racing
- Weight: 19.2 pounds
- Easy installation
- Hidden Snap Style
- Lifetime frame warranty & 3 year on the cover

- Brand: TruXedo
- Weight: 54 pounds
- Versatile design
- Heavy-duty material
- Flexible positioning
Top 8 Best Tonneau Cover Reviews
The Lund Elite roll up cover does more than turn heads. It helps protect your valuable cargo against weather (rain, hail, wind, snow) and theft. The covers feature heavy duty black rails and bows and this ensure easy operation.
The integrated seal on the front and rear rails ensure protection against moisture and debris. The cover includes all the necessary hardware for quick and easy installation. No drilling is required. It can fit a truck bed size of 6.5'.
The Roll-N-Lock LG221M enables you to lock the cargo in a convenient and secure manner. The sturdy tonneau cover is built using vinyl and aluminium. The M-series has a sleek appearance and this is greatly enhanced by the low-profile design and aerodynamically styled housing lid. With just the turn of the lock lever, you will be able to slide the cover open. It can fit a truck bed size of 6.5'.
The Pace Edwards (SWF2843) tonneau cover is simple and easy to install and remove. The continuous tension spring helps the cover retract smoothly within seconds. The canister can be easily removed and this gives complete truck bed access and maximum cargo capacity. It can fit a truck bed size of 5.5' – 6.0'.
The Tyger Auto has a tri-fold design and this provides complete access to the truck bed. The clamps are patented and this makes installation easy. The weather tight seal protects the cargo against moisture and dust. The low-profile design prevents resistance and this can enable you to save money on gas. It can fit a truck bed size of 5.8'.
The BAK truck bed cover helps protect your precious cargo from the elements. The innovative living hinge system of the cover ensures water resistance. This means that the cargo remains completely dry and safe even in heavy rain and snow. You no longer have to worry about delivering things in any kind of weather. It can fit a truck bed size of 5.5'.
The MaxMate Premium is an easy to install tonneau truck bed cover and features three foldable panels. The vinyl cover is coated with marine grade aluminium powder and this can help withstand extreme weather conditions.
The high grade aluminium frames have upward arch support and this ensures that the cover is held taut. The tri-fold cover is lightweight and has been specifically designed to protect and secure cargo from weather and theft. It can fit a truck bed size of 6.5'.
The R&L Racing tonneau cover is made of heavy duty commercial grade vinyl fabric. It is coated on both sides and this makes it an ideal choice for weather proofing. It is thicker than most of the covers that are available in the market and this can help it withstand heavy rain and snow.
The aluminium frame is lightweight but strong and the gently arched design prevents the accumulation of rain and snow on the cover. The all-weather sealing system protects the cargo in all types of weather. It can fit a truck bed size of 6.0'.
[amz_oriwave asin="B010SEEDAA"]
The Truxedo toolbox works with almost any type of tonneau cover. You don't require a tonneau cover for its installation. The toolbox can help organize all the cargo in a systematic manner. Apart from being organized it also adds to the security with a built in keyed lock.
Additional Information
Other Additional Accessories
Bed lighting kit – The lighting kit is a perfect choice for truck beds as it provides immediate illumination. You can always switch it on whenever you need extra light in bad weather.
Lock – The lock provides extra security and enables you to keep the cargo completely safe and secure.
Cargo Bar – The cargo bar enables you to keep the cargo from banging, sliding, and rolling around in the truck bed. This can help prevent damage to the truck and the cargo. You can also use it to customize the cargo space.
Bed Extender – If you have items that extend beyond the truck bed then you can make use of the bed extender to carry the cargo in a safe manner. It helps create additional space for the cargo.
Installation and Using
Depending on the type of truck you have you need to choose the appropriate tonneau cover. One of the important things that you need to remember about installation is that each type of cover has its own way of installation. The base part needs to be set first and then you need to install the cover.
It is advisable to check and test the cover after installation. The tailgate needs to be checked for closing after you have put things in the cargo bed.
Maintenance
It is best to check and test the tonneau covers at frequent intervals. This can help you know whether all parts work and are secure. The covers can be cleaned thoroughly with soap and water. Read the manufacturer's instructions before washing the cover. You need to remember that different surfaces react differently to soap and other cleaning agents.
Avoid placing heavy things on the cover for a long time. Even though the covers are made of durable and sturdy materials, they can get damaged if you place very heavy loads on top of them for a prolonged period of time.
Final Thoughts
It is advisable to choose a tonneau cover that fits your needs. Review the different brands and learn about the pros and cons so that you are able to make an informed choice. Weigh in factors such as type, material, installation, strength and durability, and price and warranty before making the choice. When you make a good choice, you will be able to protect the cargo in all types of weather conditions. It can also help protect against debris and theft.