Victory Motorcycles, the Spirit Lake, Iowa-based purveyor of sport touring, heavy cruiser and electric sportbikes, is no more. The brand's parent company, Polaris Industries, announced the decision in a press release Monday. Victory launched in 1997, investing large amounts into marketing and tooling, all in hopes of creating a domestic Harley-Davidson competitor. But according to Polaris CEO Scott Wine, the bikemaker has "struggled to establish the market share needed to succeed and be profitable."
The real issue: Victory just doesn't make sense within the Polaris portfolio anymore. The powersport conglomerate acquired and revived Indian Motorcycles, a historic nameplate with legit Harley-fighting pedigree, back in 2011. That's turned out to be a hugely successful endeavour, with Indian exploding to become the heavyweight market's second-best seller, handily eclipsing Victory, which stagnated in fourth place. So the latter brand pivoted focus. Last year, it launched a high-dollar, all-electric upright sportbike, the Empulse TT. But the e-bike market is small potatoes, and doesn't jibe with muscle-cruiser image Victory spent decades attempting to cultivate. Meanwhile, Polaris launched Slingshot, which has made hay at powersport dealers. Factor in an array of snowmobiles and side-by-sides, all mega-profitable, and it was only a matter of time before Victory got the cleaver.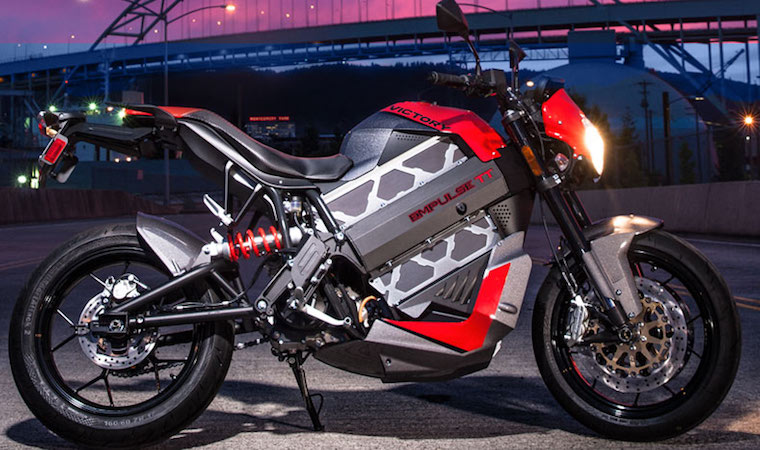 The ambitious Empulse TT electric sportbike., Victory Motorcycles
Local dealers weren't warned about the shutdown, and learned the news via Facebook, according to The Des Moines Register. They'll be focused on liquidating inventory, which Polaris says it will assist in doing, as well as continue to supply parts and honor warranty coverage until 2027. 
Some job loss is expected in the short-term. But the Victory plant at Spirit Lake also handles Indian production; with new models on the horizon, manufacturing capacity is bound to increase. Polaris says it intends to keep making Indian models in Iowa, so the move could be a boon for the community, at least the long run. In the meantime, pour one out for the noble attempt that was Victory Motorcycles. 
Goodnight, sweet prince.