The next-generation Chevrolet Camaro Z/28 crashed into a wall earlier today while running test laps at the famed Nürburgring Nordschleife. In the immortal words of George Constanza, that's gotta hurt.
Incredibly enough, the entire incident was captured on both still- and video cameras by spy photographers, who presumably turned the air blue with excitement at the sight of the sports car prototype wiping out while running a hot lap around the racetrack during development testing.
Footage of the crash shows the Z/28 coming around a corner at high speed (naturally); moments later, the rear brakes lock up, followed by the fronts a split-second later. In spite of the driver's best efforts, it wass too late to pull the Camaro back from the brink. The Chevy slides into the Armco on the right side of the track, slamming into the barrier hard enough to lift two wheels off the ground. The quick-thinking driver then immediately moves the car off the track and onto the grass, where the occupants wait for the safety vehicles to arrive. In a rather humorous turn, they even try to keep the car out of sight by pulling a car cover over it. Yeah, good luck with that.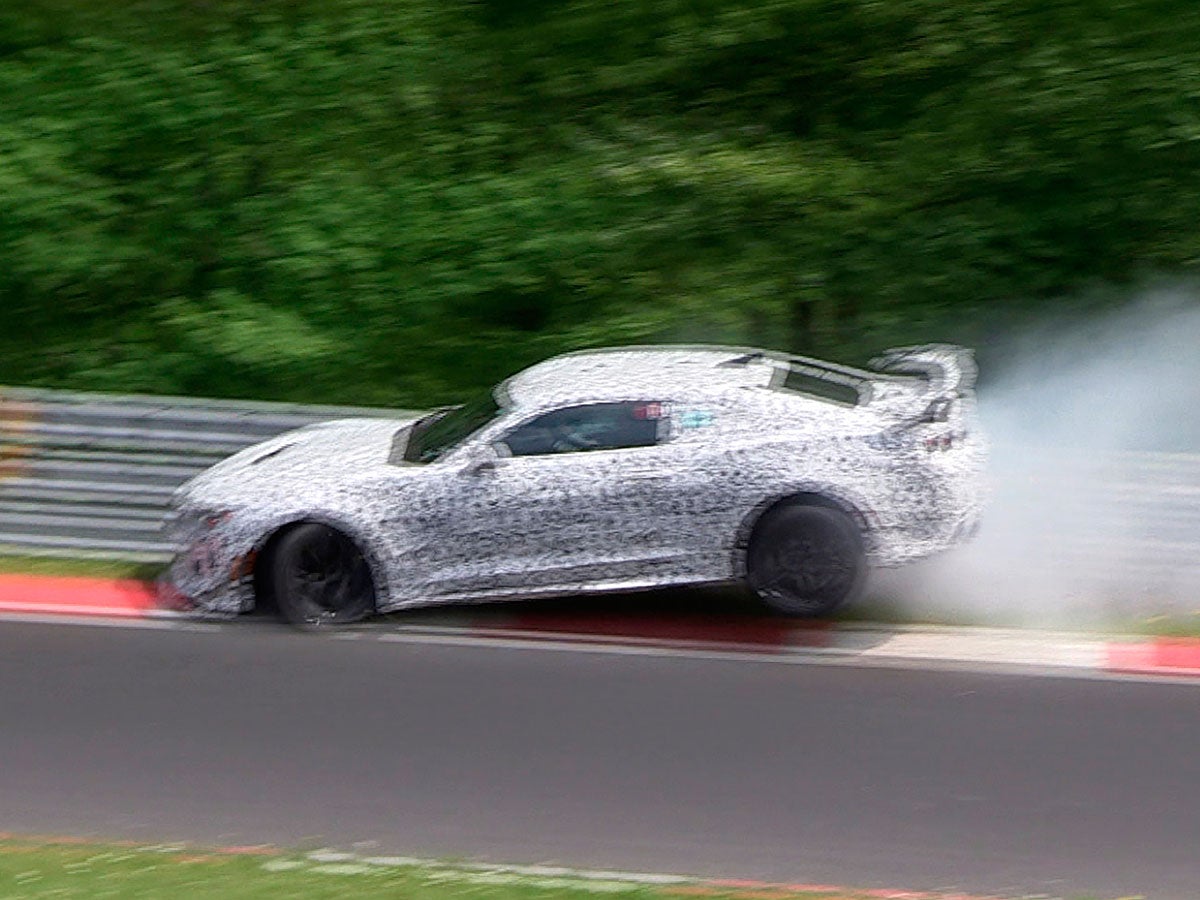 Brian Williams
Judging by the spy photos and video, damage to the prototype seems to have been minimal, and the three occupants also appear to have been unharmed. Considering one of those folks had to have been sitting in the back seat of a Camaro for more than 60 seconds, however, we're guessing some chiropractic attention was in his future even before the crash.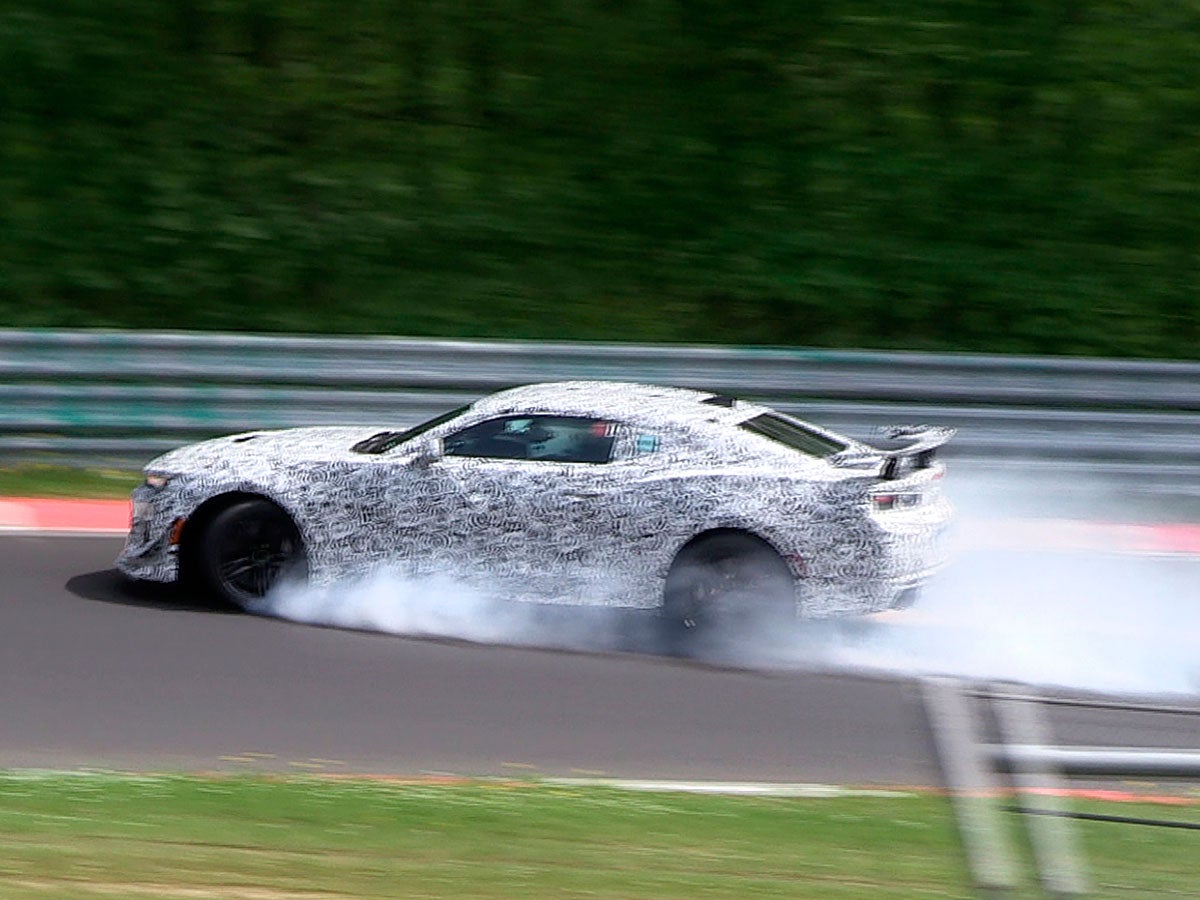 Brian Williams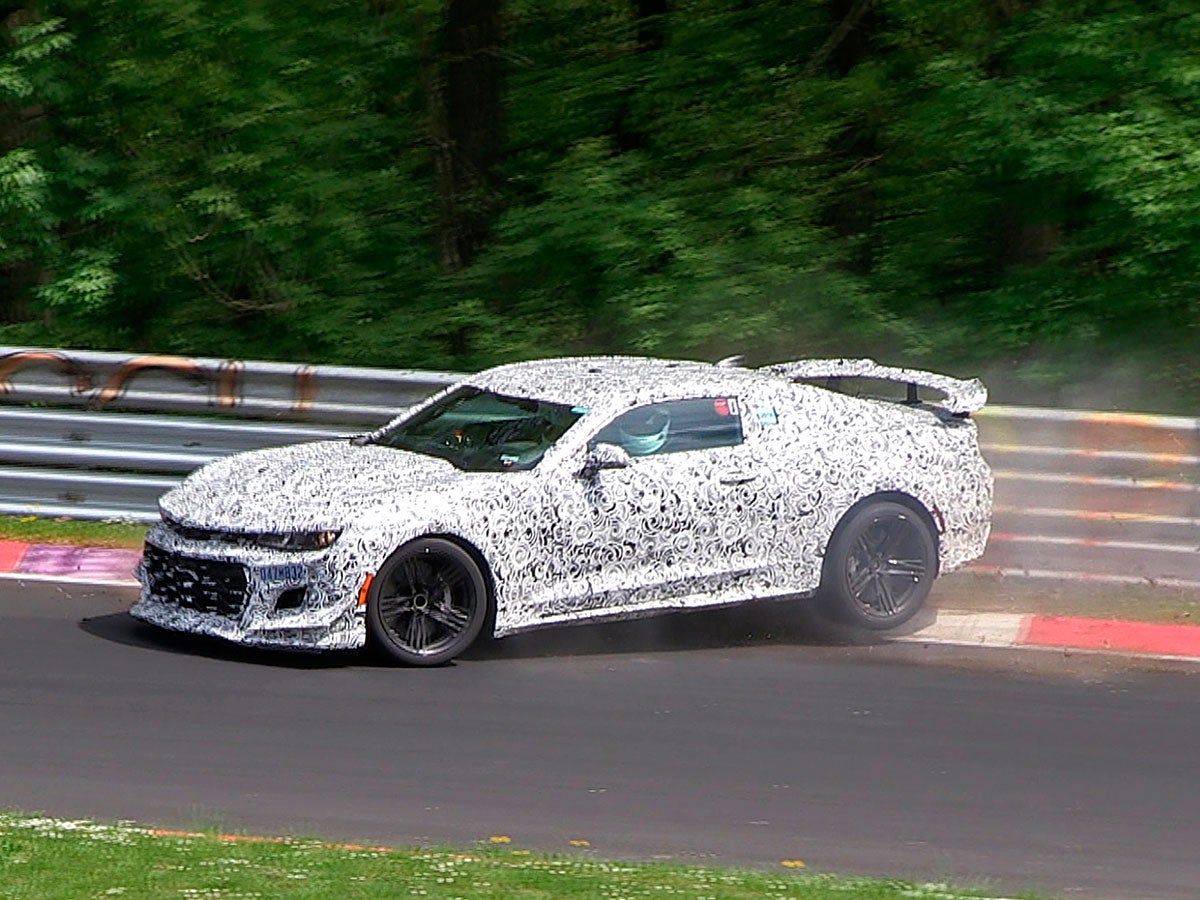 Brian Williams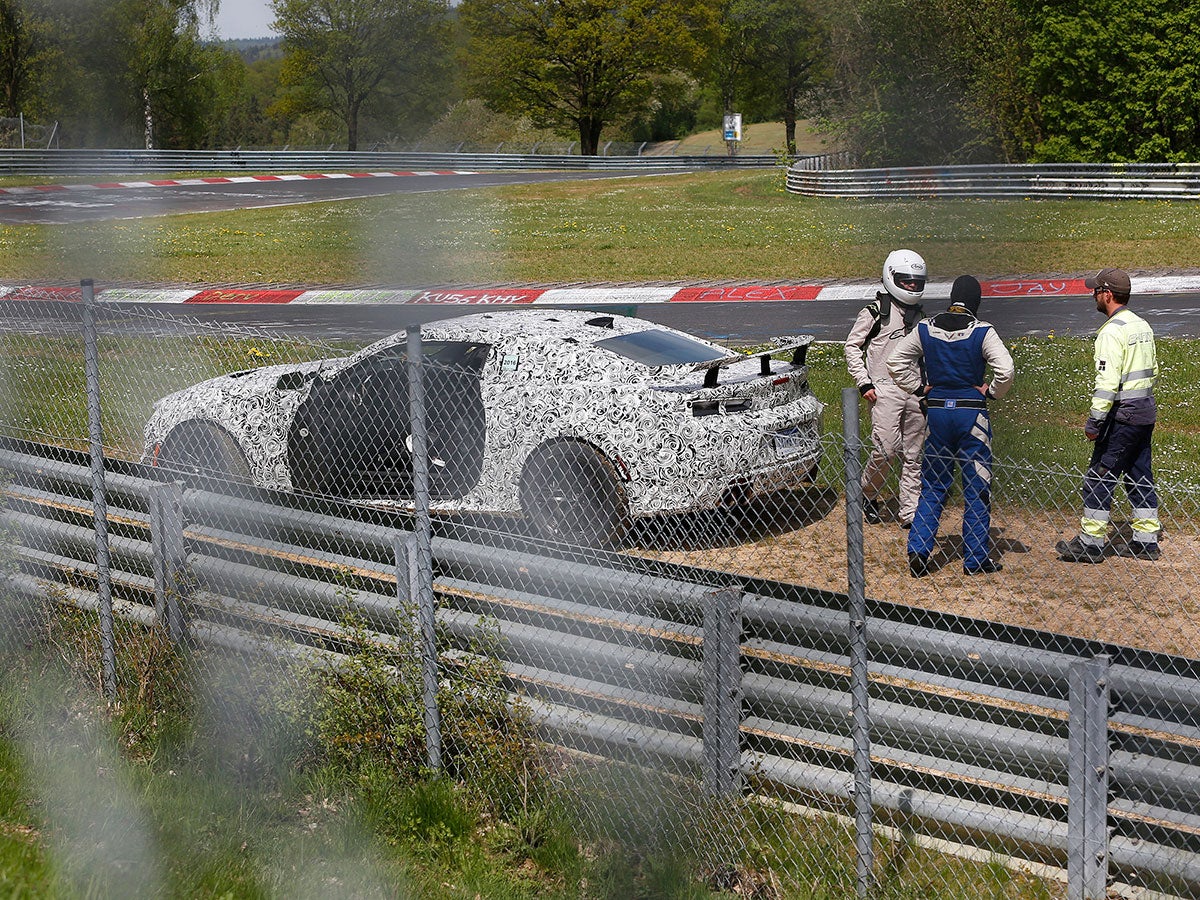 Brian Williams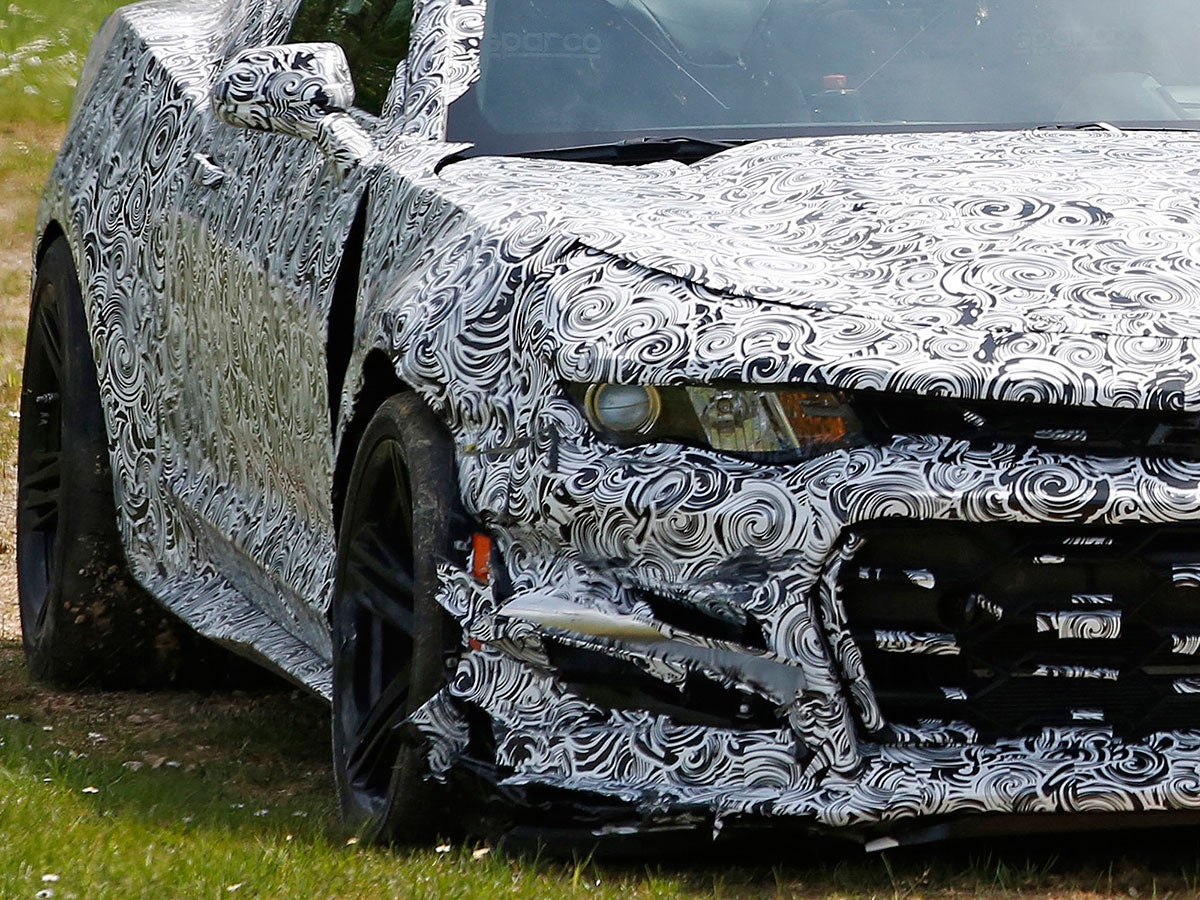 Brian Williams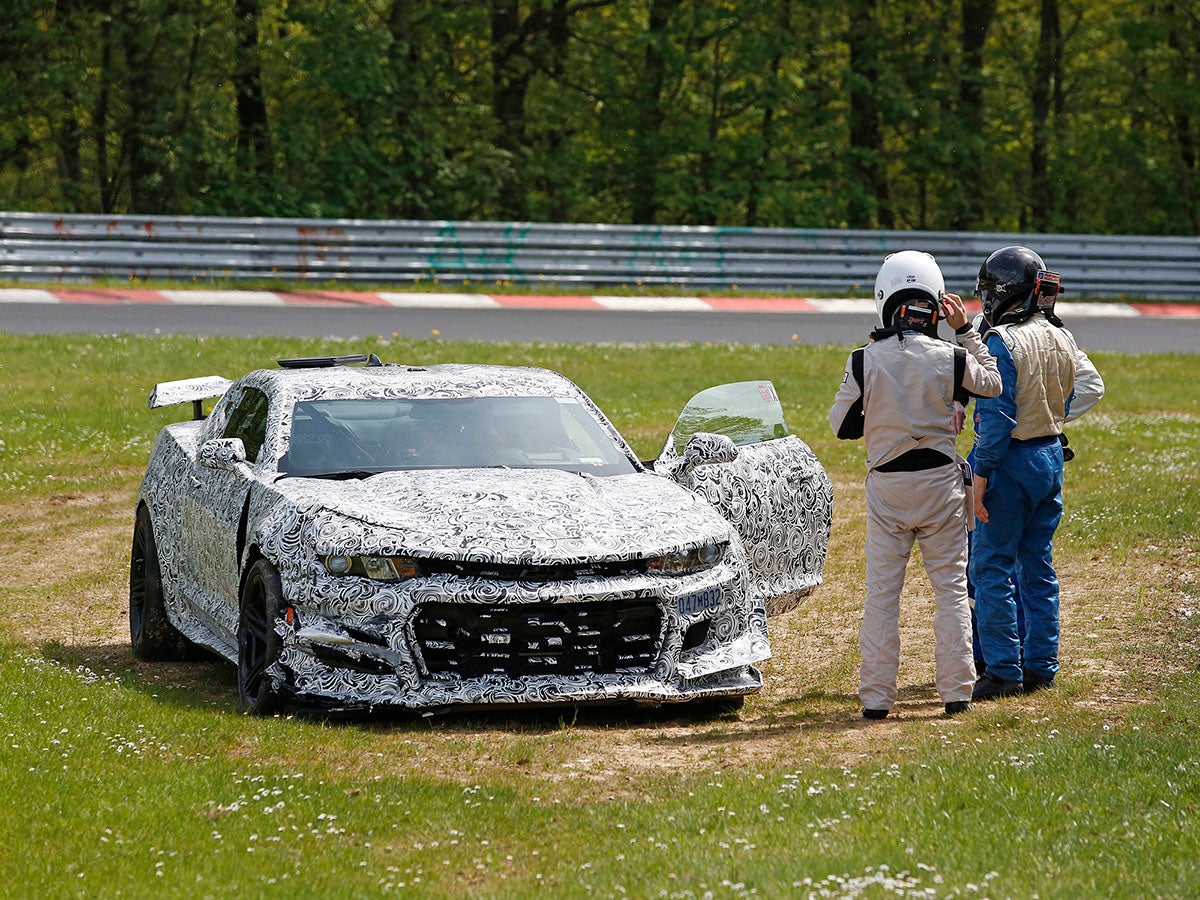 Brian Williams