If you've read anything by me here at Car Autance, you've probably noticed that I am completely unable to avoid anything that remotely seems like a deal on a car. If it looks good, my lizard brain wastes no time figuring out how to get it to my house for the enjoyment of me, myself, and I. Just recently, I've bought a Fiat 500, a

You're probably not as neurotic as I am when it comes to browsing for used cars, though. Most normal people just want a reliable, serviceable A-to-B mode of transportation, but online car searching can be a total drag. Looking for your perfect new ride can take forever, especially if you're looking for something specific. In today's hypercompetitive used car market, you have to hope and pray that the car is in good enough scratch to buy, if the seller even gets back to you.
Then there are all sorts of damn sites out there, with seemingly the same cars — which one are you supposed to use? As an experienced buyer of all kinds of cars from all sorts of places and all types of people, I know what works and what doesn't, so let me help you. Here are the car buying websites I recommend you use.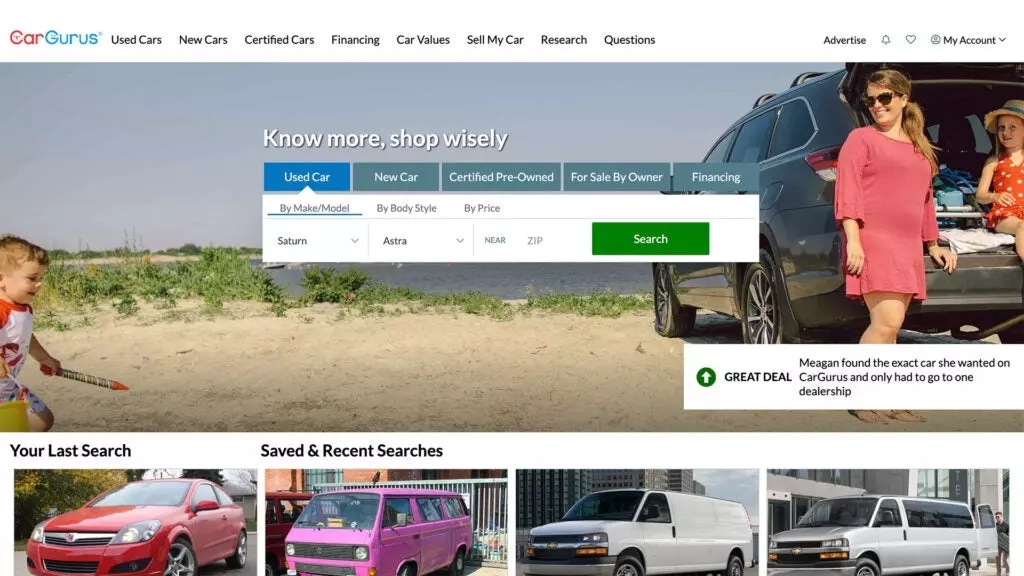 Car Gurus was founded in 2006 by Langley Stewart, a co-founder of TripAdvisor. CarGurus's biggest claim to fame is its market analysis tools. Every vehicle listing is priced comparatively against the market and broken into "great deal, good deal, fair deal, poor deal, or overpriced."
CarGurus's site is approachable, with an easy-to-use and well-laid-out interface, plus it's friendly to private sellers, too — listings only cost $4.95 for a 30-day listing. In my experience, it has the most serious buyers, my Fiat 500L languished on Facebook Marketplace and Craigslist, but on CarGurus, it sold in less than a day.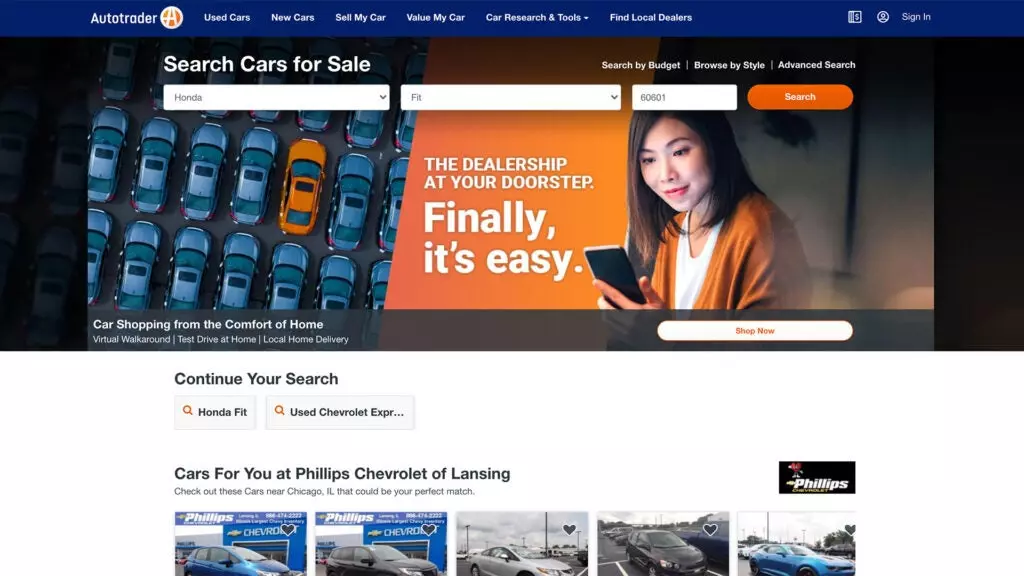 Founded in 1997, AutoTrader is one of the oldest car listing websites in the game. I remember searching up used cars on my parent's bondi blue iMac back in the year 2000, as a reference to the ground-breaking times. They were one of the first in the early e-commerce marketplace, before we figured out what e-commerce was. A couple decades later, they now face a lot of competition, but they have the largest volume of used cars out there, by far.
Well, more like the most amount of used cars from dealers, specifically big dealers. Autotrader's listings are chock full of new and gently used cars from big franchise lots that move a lot of metal, and that presents an issue. The listing prices are more expensive, with promoted listings costing upwards of $50. I think that tends to scare away smaller dealers and private sellers, who might have better deals than the bigger lots.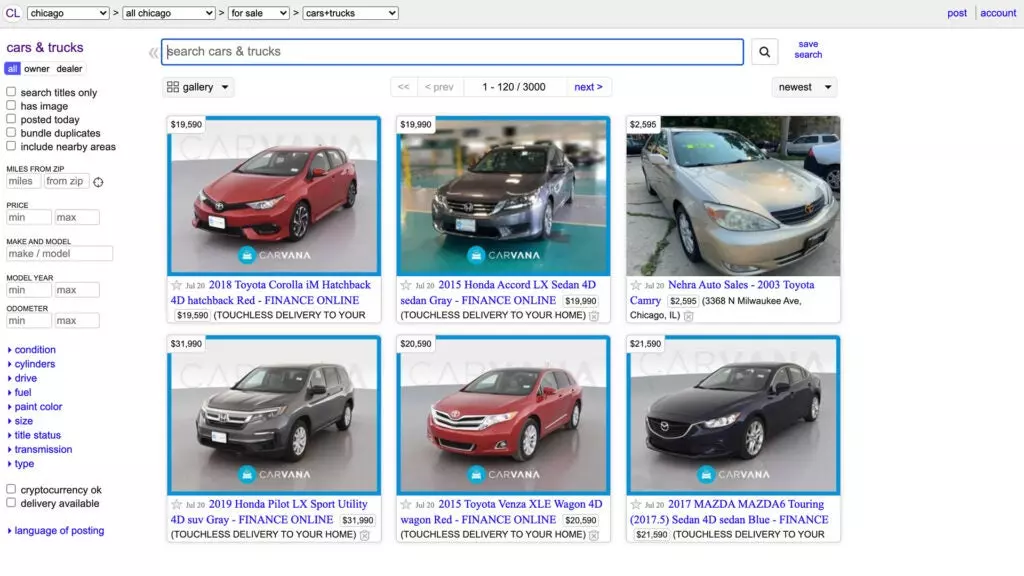 For a long time, Craigslist was the go-to for private sellers. Listings were free to make, and the interface is outrageously simple to follow. Sometime in 2017, though, they instituted a $5 fee to curb the copious number of spam and scam listings. Did it work? Uh, kind of.
Craigslist has a bad reputation, one that is completely deserved, for hosting uninformed sellers who can't read, spell, or take pictures very well. The best memes, the worst spellings, and the most asinine sellers probably all come from craigslist.

Unfortunately, it seems like the $5 listing fee drove a lot of those unique people away. Craigslist is generally quieter than other sites, but the listings that are up are usually done by motivated sellers. Gone are the "I know what I have" folks asking low five-figures for 200,000 miles Honda Civics with rebuilt titles and bald tires. Now, you'll likely find a decent deal from a sensible person.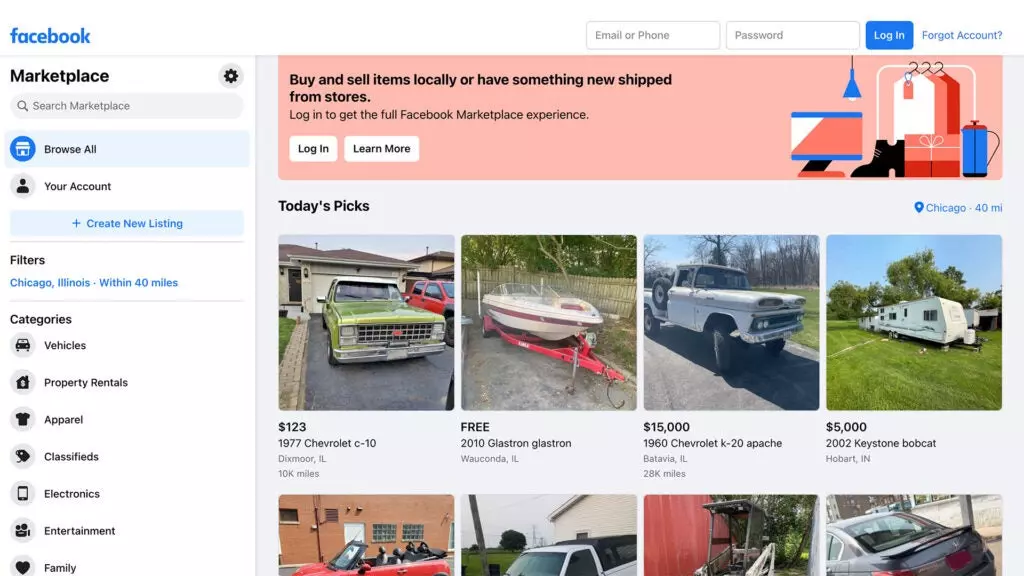 All the dumbasses from Craiglist have migrated to Facebook Marketplace.
On the quest for internet world domination, Facebook introduced a buying and selling application sometime in 2017. Facebook has 2.85 billion users, so that means lot of people and a lot of cars could quickly and easily be connected to and sold on the app. Facebook Marketplace listings are free and easy to make, but that's a double-edged sword. There are a lot of choices, but the crap spelling and "I know what I have" folks have all migrated to Facebook Marketplace.
This creates a lot of complicated feelings towards Facebook Marketplace. There is a lot of garbage, misspelled words, optimistic pricing, unresponsive sellers or buyers. There's also defacto racial, sex, or other types of discrimination in buying and selling on the app; remember, the app is linked to your Facebook account. At the very least, the potential buyer or seller can see your face and profile picture, depending on how your account's privacy settings are, it only takes a few clicks for someone to see more information.
A Facebook account is required to view and message buyers and sellers, which is less than ideal.

There are a lot of crap listings. Loads of drive-by messages, misspellings, and "$12,345" style prices, poor photos. Still, there are some gems, even in the misspelled and poorly-listed cars. A lot of educated people with good jobs, can't spell or take photos very well. If I showed you an unedited draft for my Car Autance pieces, you'd probably petition Ohio State to rescind my degree.
It's a competitive market right now, don't' be pretentious. Hold your nose and dive in!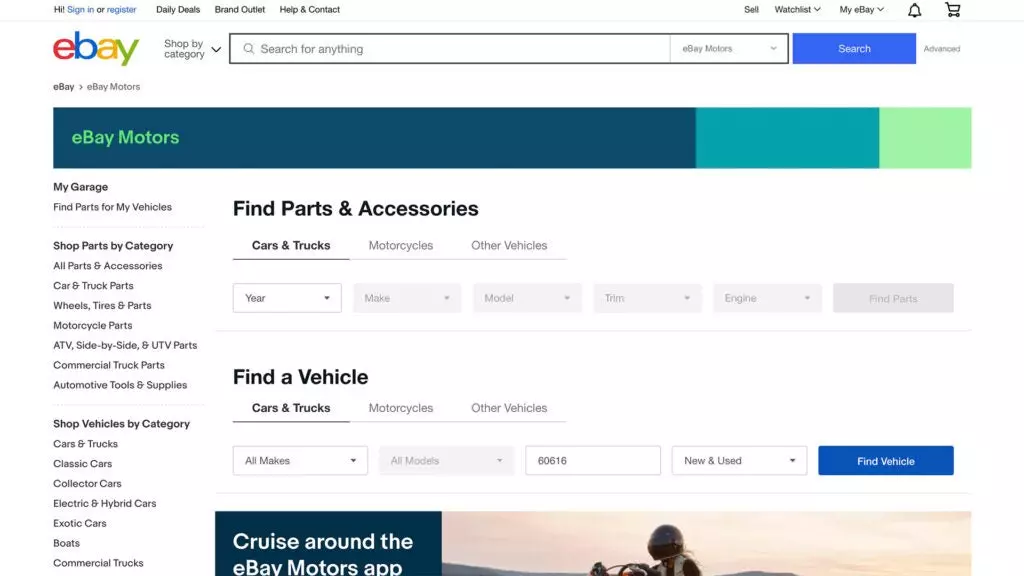 When I was in fifth grade, I got my parents to bid on (and buy) a replacement for their Ford Econoline van, circa 2005. That's what set eBay apart, the joy of bidding on something, waiting, and battling with other bidders until the final second ticked down to zero. It's a thrill when you win, but it's gutting when you lose. In the early to mid-2000s eBay Motors' auction-style listings stood alone, but the internet is inundated with similar types of listings today, including competition from Bring A Trailer, Cars & Bids, and others.

There is one advantage with eBay Motors, though. It offers strong buyer and seller fraud protection, something that AutoTrader, Facebook Marketplace, CarGurus, or Autotrader don't really have.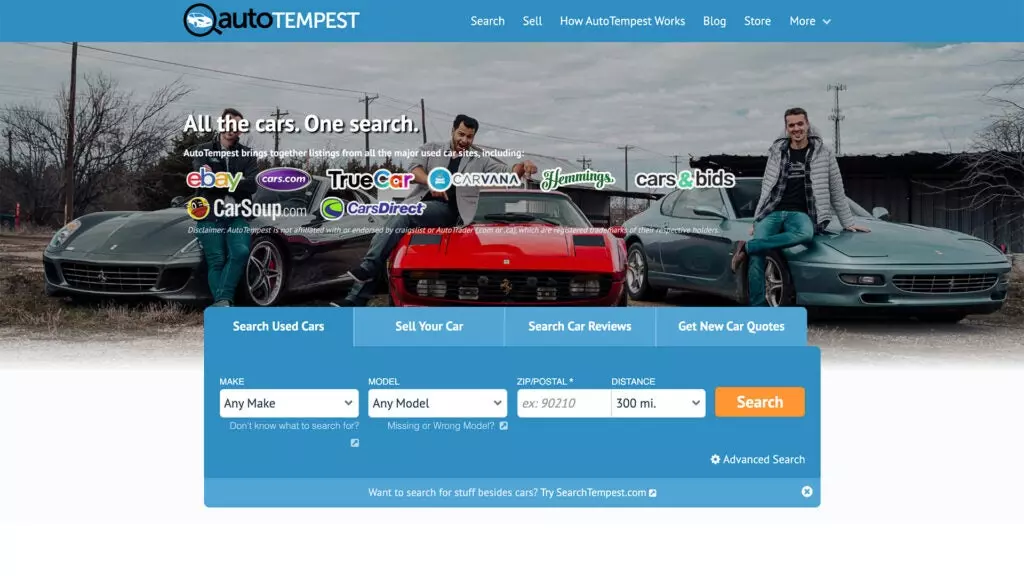 AutoTempest technically isn't a car-buying website on its own, it's more of a listing aggregation tool. It pulls results from nearly all major used car sites all on one page for you to browse. That includes eBay, Cars.com, TrueCar, Carvana, Hemmings, Cars&Bids, CarSoup.com, and CarsDirect.com. However, it doesn't work well with Craigslist offerings, only bunching up the results at the bottom of the page with a hotlink that opens a new window, and Facebook Marketplace is completely unsupported. Beyond listings, AutoTempest also features research tools and guides to help you figure out which car you want. Considering how many sites we explore during car searches, this site helps cut down on time.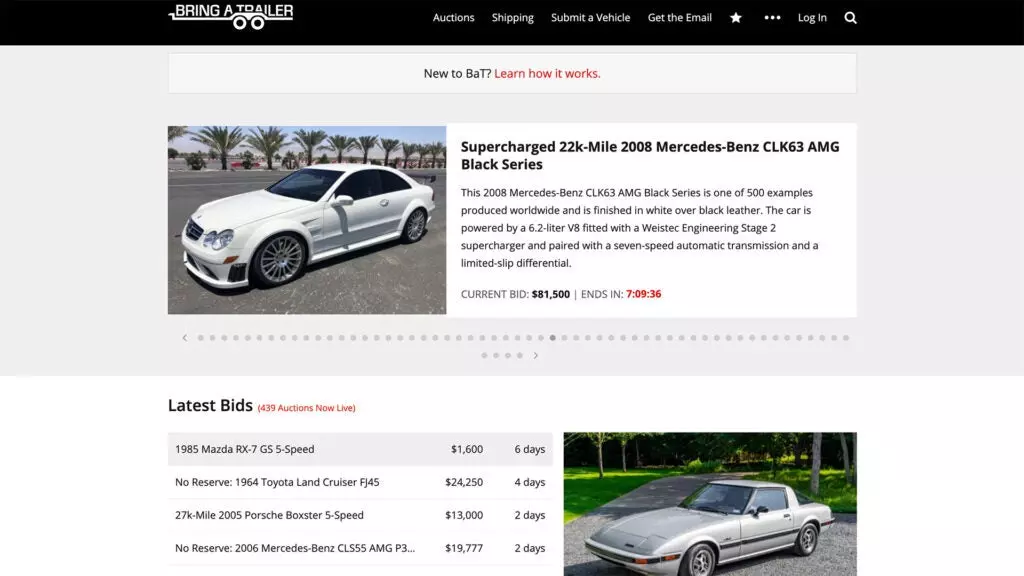 Other Options
Although these are not my primary methods of choice when searching for used cars, three more websites could be worth using. Offerup is another option for searching hyperlocal offerings, and many people like its mobile-first design, just watch out for scams. For a more upper-brow selection, Hemmings is great option, specifically for vintage vehicles, but don't expect to find many super-cheap deals. Lastly, Bring a Trailer is a more curated selection of typically interesting or rare vehicles, but the prices can get astronomical at times. The Bring a Trailer tax is real.

If you're looking for a used car, these websites should be helpful in starting your journey. Once you determine your budget and figure out what type of vehicle you're looking for, make a list of must-haves and start browsing. Your car is waiting for you.