Like every other TT, the new 2017 Audi TT RS is based on the same skeleton as the humble Volkswagen Golf. But, to steal a line from the golden age of tobacco advertising, it's come a long way, baby. The latest addition to the Audi lineup is no sorority girl's poseur roadster, no midlife crisis convertible meant for slovenly soccer dads seeking an easy libido recharge. This sucker is a bona fide sports car.
Let us give thanks, first, to the good engineers at Audi who created the TT RS's beautiful new five-cylinder engine, as it does the lion's share of the work required to bestow proper sports car status. The 2.5-liter engine cranks out 400 horsepower and 354 lb.–ft. of torque, thanks in large part to one ballsy turbocharger. Routed to all four wheels through a seven-speed dual-clutch gearbox, that power sends the TT RS coupe from 0 to 62 mph in a reported 3.7 seconds, and the TT RS roadster from 0 to 62 in a reported 3.9. (We add that "reported" disclaimer because Car and Driver found the old TT RS coupe did the 0-60 dash in 3.6—and that car only had 335 horses.)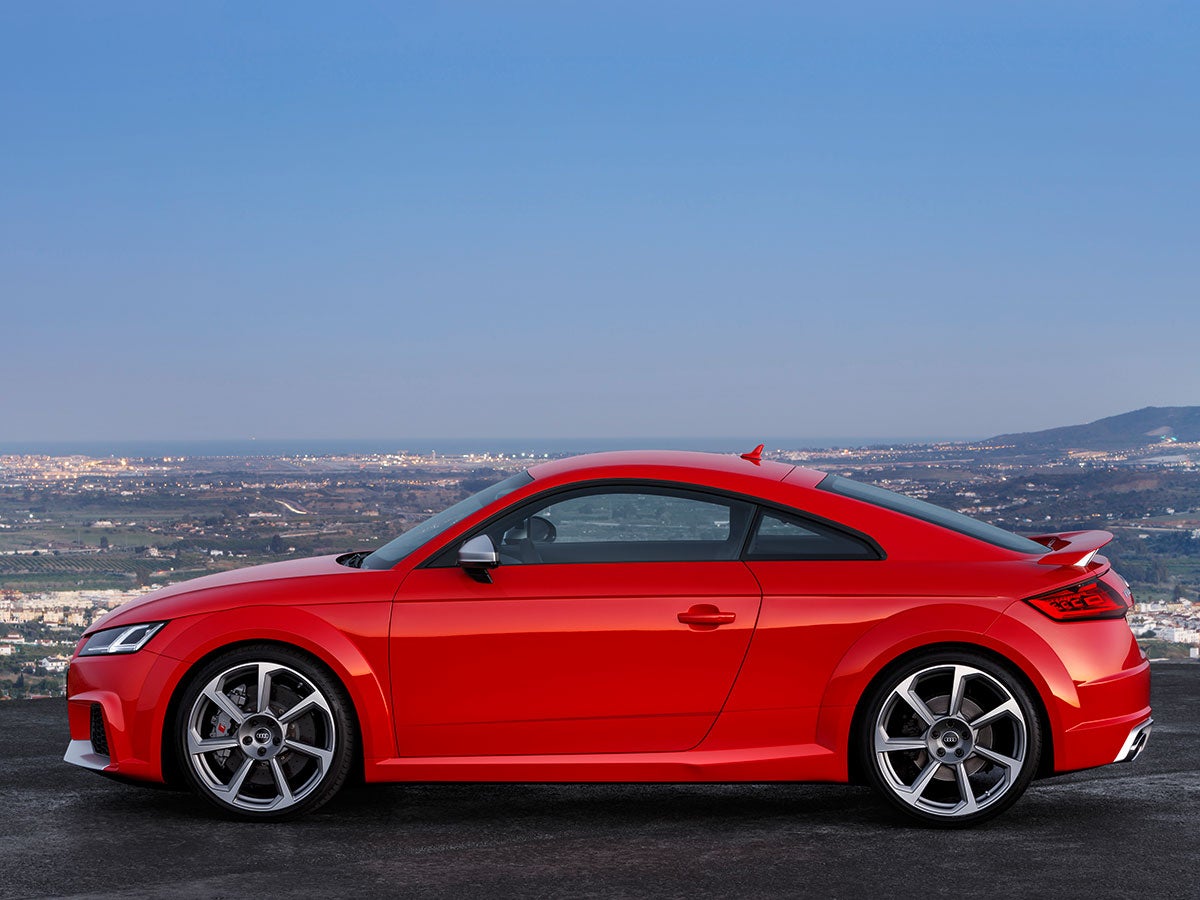 But a true sports car is only as good as its handling. Luckily, it seems the TT RS will come ready to dance. The same quattro all-wheel-drive that helps all those ponies get their hooves to the ground also spits torque at whichever wheel needs more energy to push the car around a turn. A stiff conventional suspension comes standard, while the optional sport suspension brings adjustable magnetic ride dampers to the party. If the standard 245/35/19 tires don't offer enough grip, wider rubber is also available, mounted to 20-inch wheels. And that's all on top of the inherent goodness of the MQB platform that underpins it all, which makes even a stripper Golf more fun to drive than it has any right to be.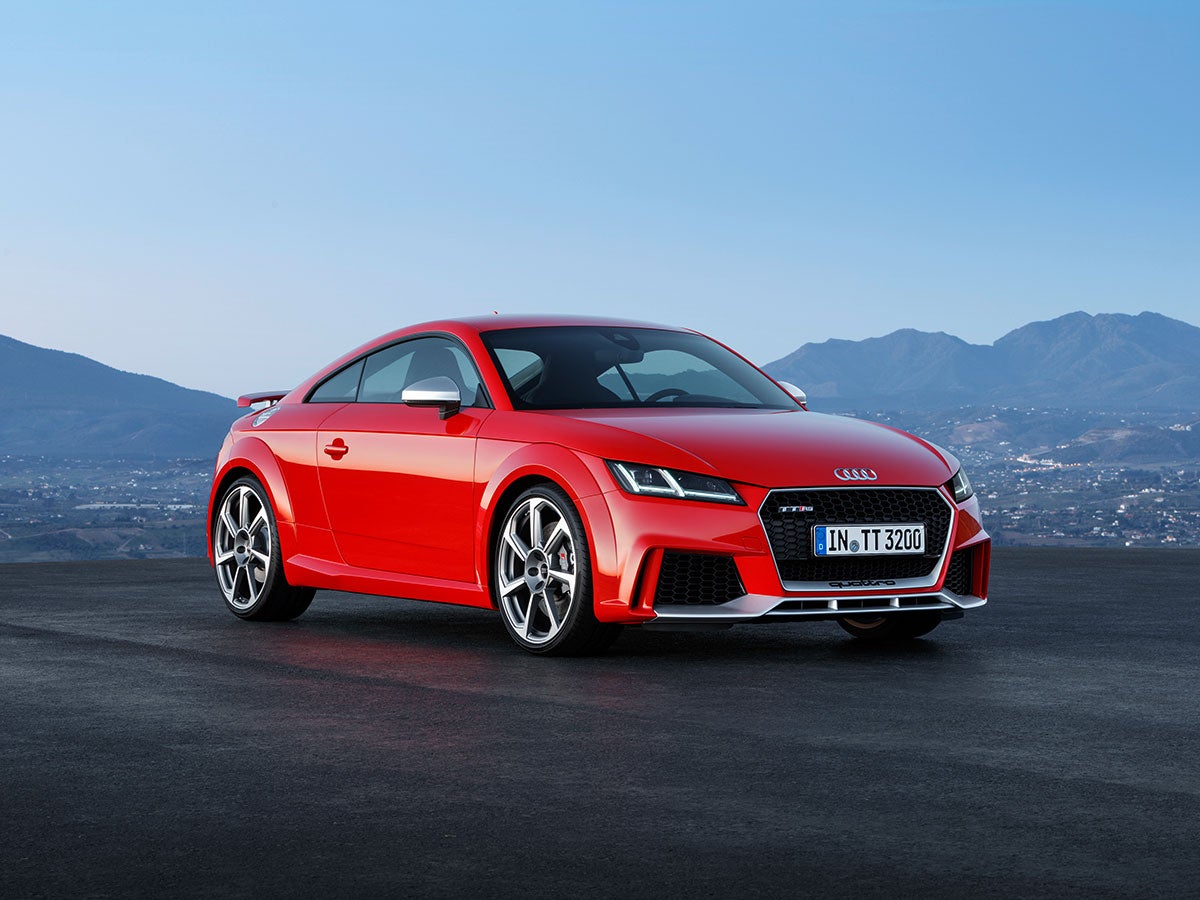 And while it's not a requirement per se, all the best sports cars need to offer enough visual pop to make the occasional pedestrian stop in her tracks. The third-gen TT's design isn't the tour de force the first version could claim to be when it arrived on the scene back in 1998, but it's still a fine-looking car. The front end is an orgy of geometry, knife-sharp lines intersecting and splitting apart as they radiate out from the front grille. The rear is a little more conservative—the roadster's high, flat deck brings to mind the Bentley Continental GTC, with a hint of first-gen Infiniti G35 at the coupe's roof line—but the overall effect is every bit as aggressive as a half-price R8 Jr. should be.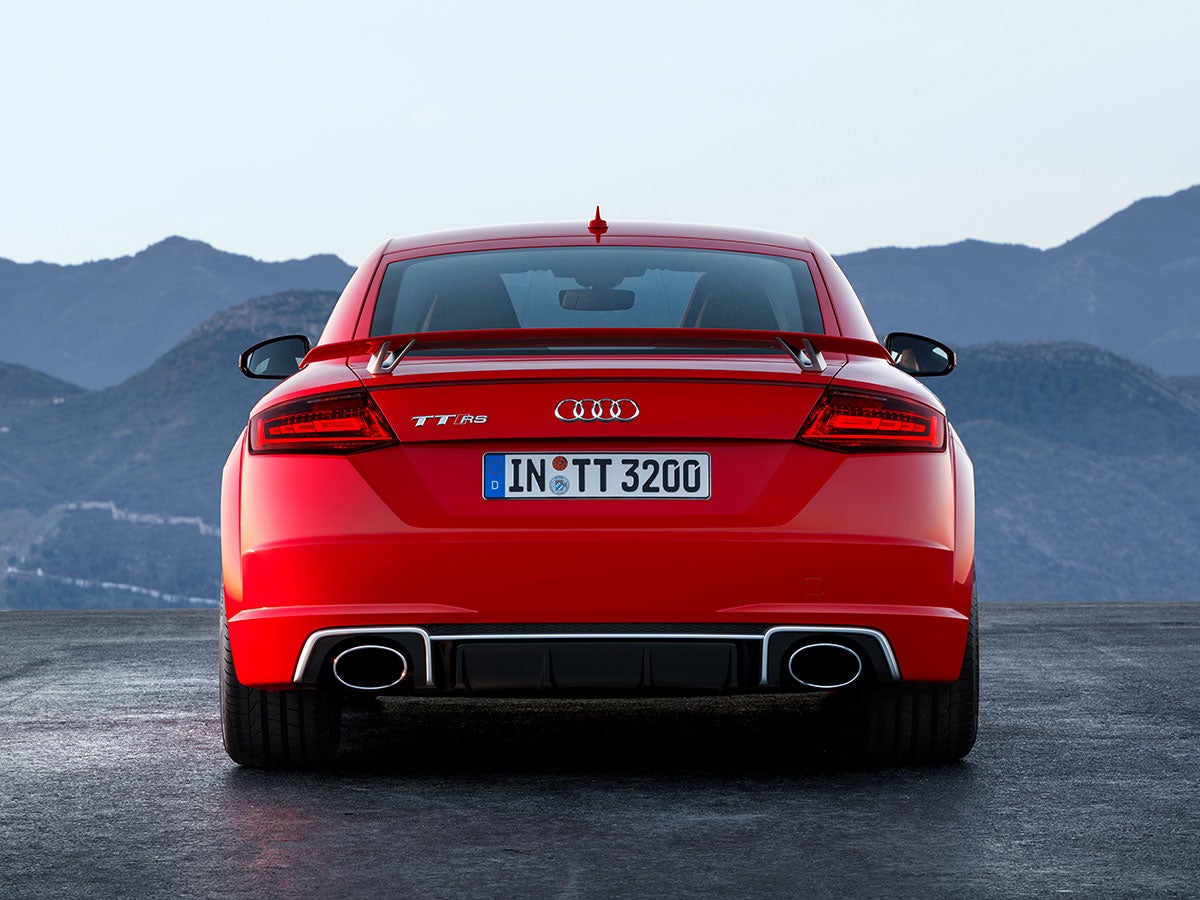 Unlike their corporate brothers over at Porsche, Audi doesn't slice luxury features out of their cars when it turns them into RS models. Want to jam out to German techno-pop while hauling ass down zee autobahn? The TT RS offers three different stereos. Your passenger wants to watch Silicon Valley while you drive? 4G LTE-powered WiFi is standard. And if you go for the convertible, you can spring for a power-retractable wind deflector or heated headrests for the RS sport seats. You can't even buy a convertible RS model over at Porsche, let alone one that will heat your occipital.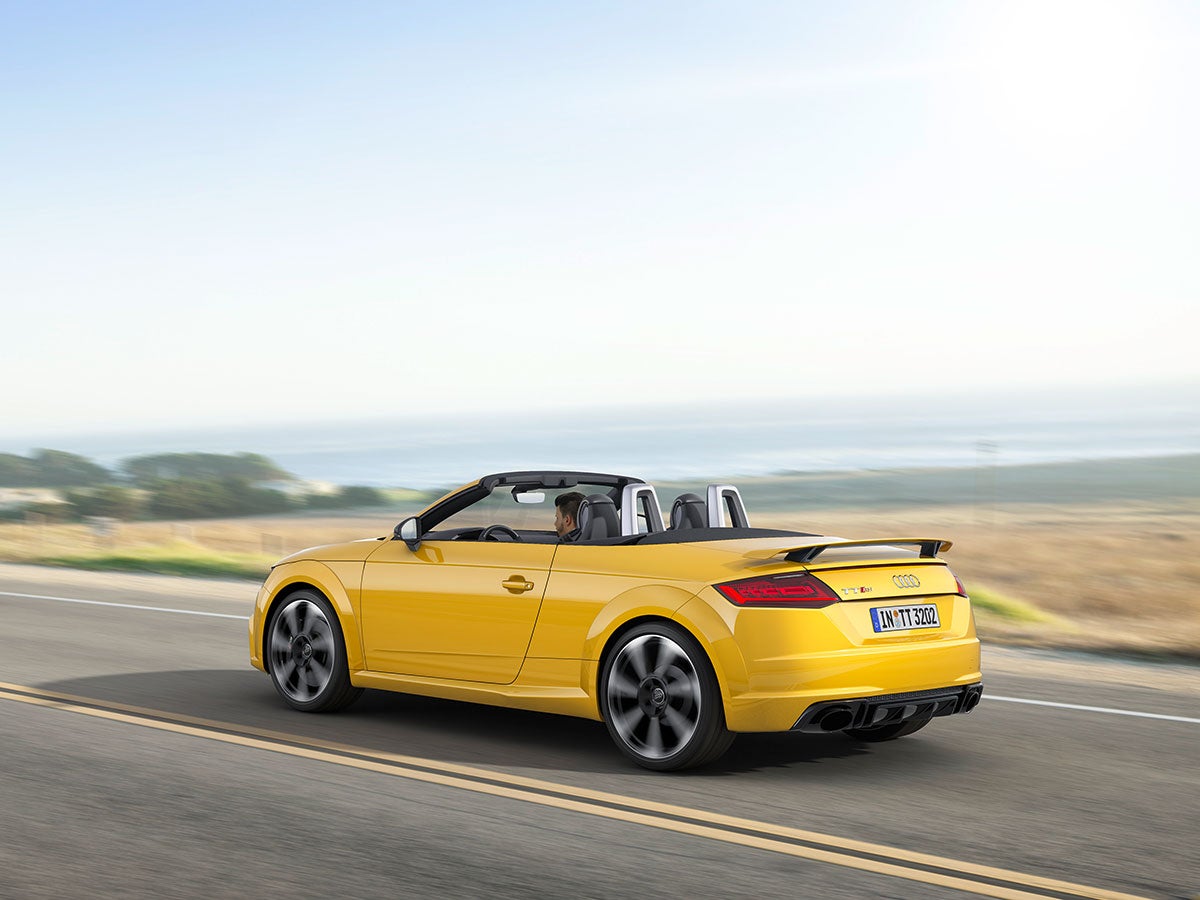 The Audi TT RS will launch in Europe this fall; we in the United States will have to wait until 2017, according to Audi of America's Mark Dahncke, who said as much to Autoblog. Until then, we'll have to content ourselves with the rest of the vehicles that share the Golf's versatile bones.