Two ofThe Autance's staffers—Will Sabel Courtney
and Erica Lourd—recently spent time with the 2018 BMW i3s with Range Extender, a car the former promptly dubbed "The Niblet." They discussed the finer merits and detractors of this super-speedy station wagon via Slack, an instant message program with a fun ability to summon random gifs based on what users type. The following is a partial transcript of that conversation.
willscourtney
So, we both drove the BMW i3s. I had it for the weekend, you had it during the week. First off, did you actually manage to drive it out of the city?
[After-the-Fact Check: The i3s model, new for 2017, has a lowered suspension compared with the regular i3, as well as a more powerful electric motor, wider tires on 20-inch wheels, and a sport driving mode.]
eureka
nope. was mostly to and from Park Slope, with the exception of the one time i drove it to Cobble Hill for a Trader Joe's trip. i wish i could've tried it on the highway. did you?
willscourtney
Nope. Never left the Five Boroughs. Though I did manage to get it onto the highway a bit while zipping about. It conducted itself pretty well on the BQE, surprisingly. The electric motor still had plenty of pep left even when accelerating at 55 miles per hour. Though it definitely felt more comfortable on city streets. Which is kind of what this car is made for.
eureka
oh, absolutely. i ended up really loving it to drive around here. my god, the torque! and the visibility! and the style! well, style is definitely love it or hate it.
willscourtney
I did love the style. So put me in that column. It looks like a car from the Westworld future. Really modern and exotic.
eureka
(omg, i still have to watch that show.) but yeah, someone stopped me at a light and asked me all about it. and as an expert in the field, i gave him the deets.
"your car is SO unique." yes.
willscourtney
I'd say the design has aged really well, all things considered. Most FUTURISTIC cars look dated pretty quickly, but this thing still looks like a time traveler even...what, four or five years after it came out?
[After-the-Fact Check: The BMW i3 debuted in concept car at the 2011 Frankfurt Motor Show, and went entered production in July 2013.]
eureka
oh yeah. big time. like i said to everyone, it sorta bitch slaps you in the face with the future, style wise.
willscourtney
haha
/giphy bitch slap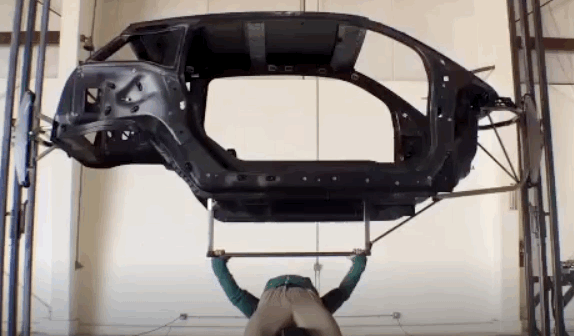 GIPHY
Inside, too.
eureka
the inside was the hardest slap of all.
willscourtney
Though the infotainment and instrument panel screens kind of look tiny and out of date nowadays. Especially the IP. Which was basically a thin bar of a screen inside a block of black plastic.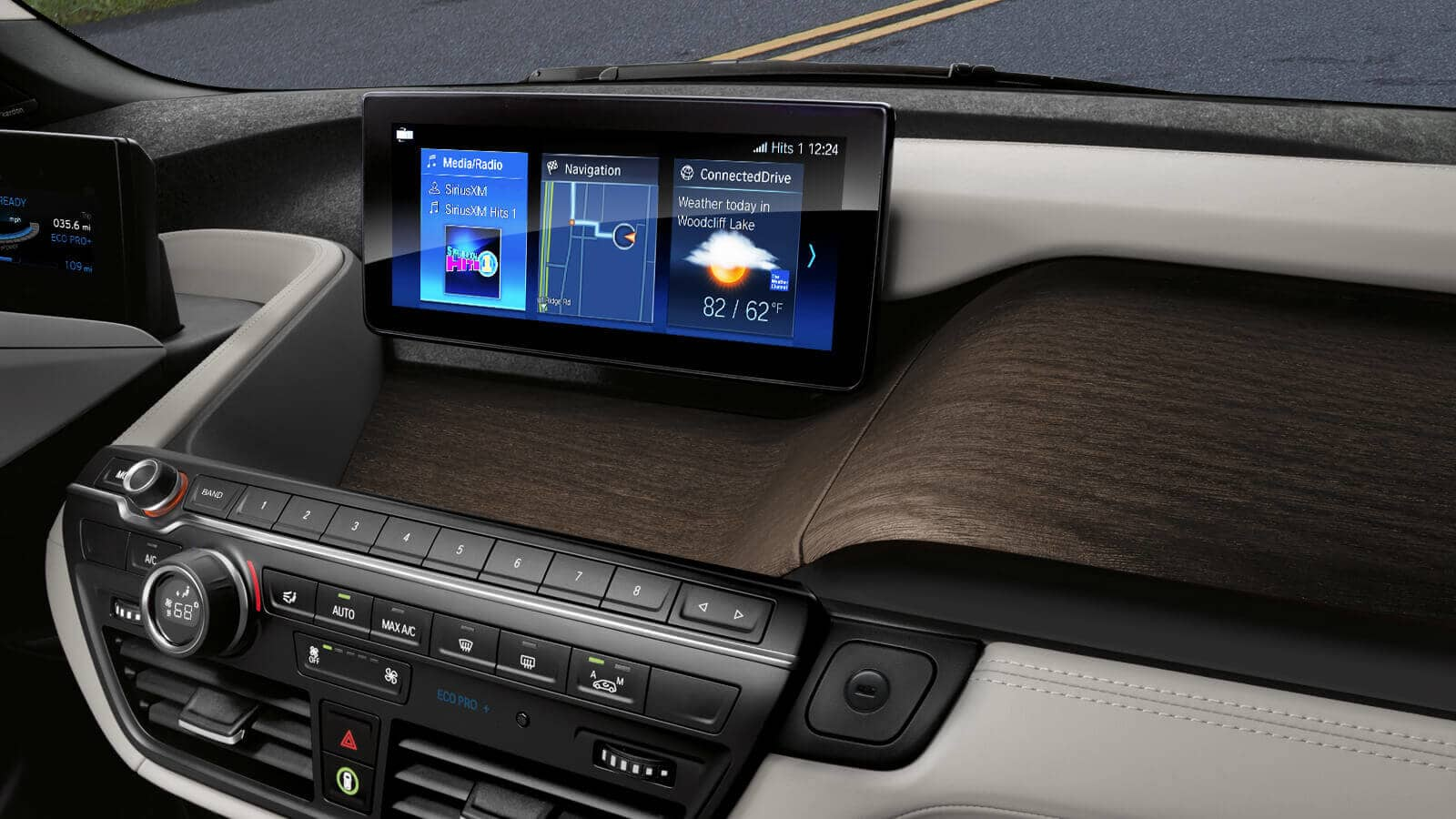 Is the i3 where the floating tablet infotainment screen trend began?, BMW
eureka
really? i don't know if i agree with that. i thought it was just the right size.
willscourtney
I want more screens from my future, Eureka. GIVE ME ALL THE SCREENS
eureka
WELL YOU CAN'T ALWAYS GET WHAT YOU WANT, WILL.
willscourtney
/giphy rolling stones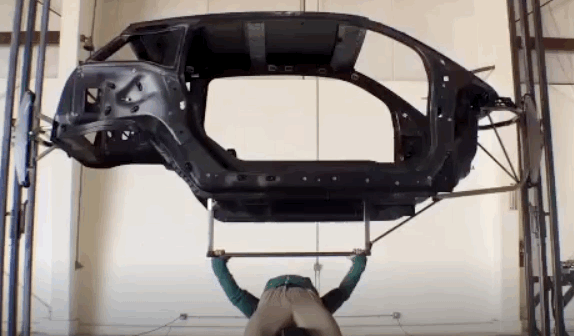 GIPHY
eureka
/giphy thats life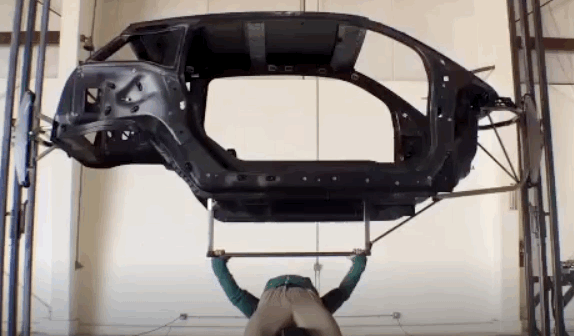 GIPHY
willscourtney
I loved the trim pattern they used inside. The leather and cloth upholstery was super-refreshing. Such a nice change from the boring leather, leather, everywhere of most fancy cars nowadays. Looked really modern and classy.
[After-the-Fact Check: The leather trim in the i3 is tanned using environmentally-friendlier olive leaf extract.]
eureka
yeah, i don't know, i'm not the biggest fan of 70s era plaid
willscourtney
That was very much not '70s plaid in there. That was just cross-hatching.
eureka
i immediately pictured the jackets my grandfather (RIP) wore when my mom was my age. but hey, to each their own...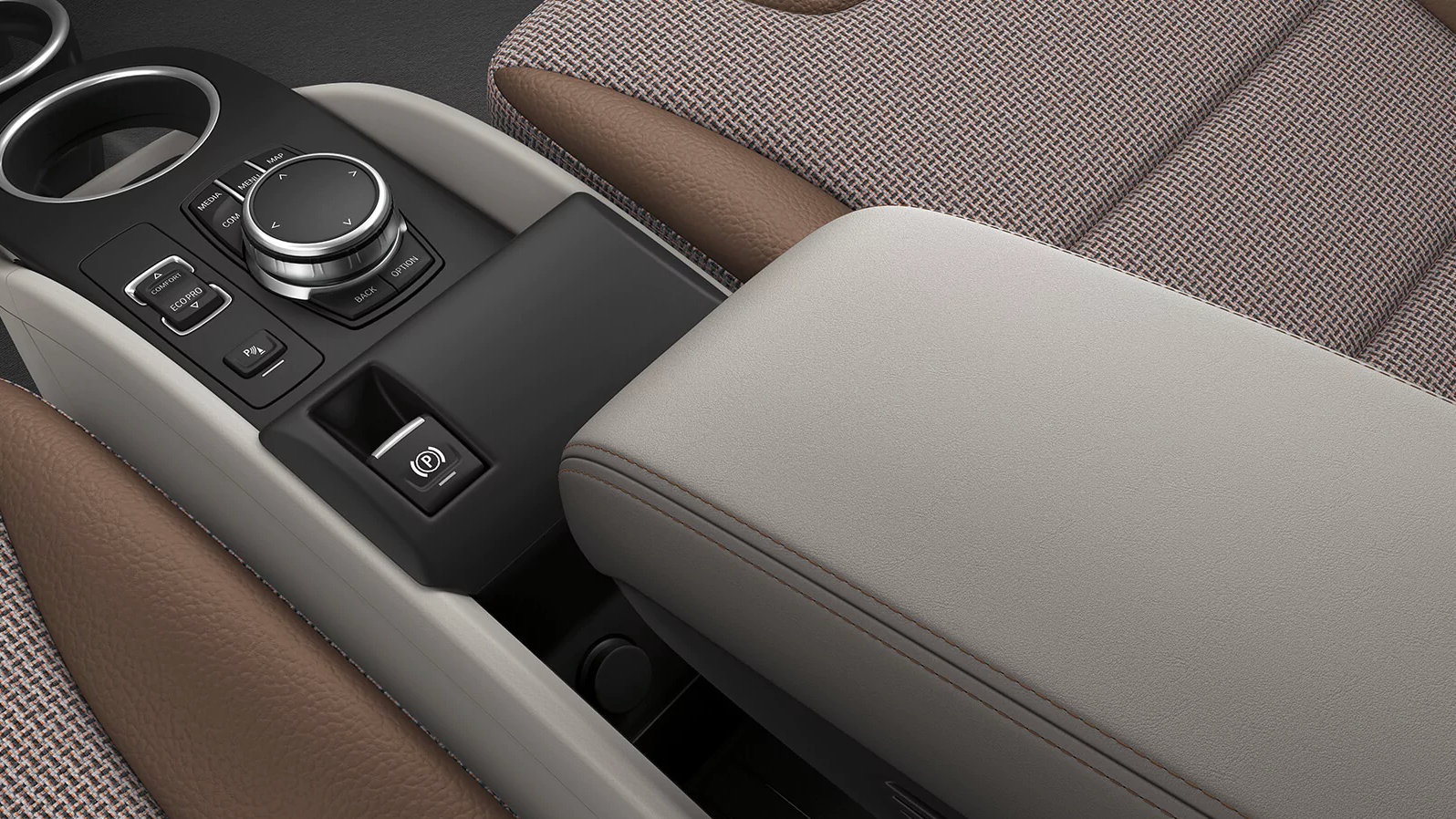 Elegant, or dated? You decide, BMW
willscourtney
I found the interior really warm and inviting, especially what with the eucalyptus wood and all the light flooding in from the boxy greenhouse.
eureka
that eucalyptus trim tho. that was my favorite touch.
willscourtney
/giphy panda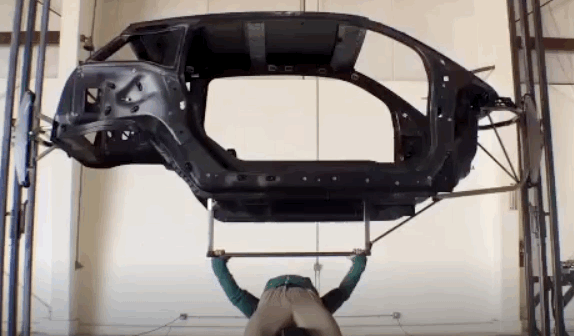 GIPHY
eureka
awww baby
willscourtney
Speaking of the greenhouse, it was surprisingly roomy in there. They did a great job with the packaging. 
[After-the-Fact Check: The i3 has 84 cubic feet of passenger volume, 14 more cubes than a Porsche 911.]
eureka
yes! it felt so big for being small.
willscourtney
Gotta love that lack of a driveshaft or transmission hump.
eureka
oh man though, the worst feature had to be the shifting situation.
willscourtney
Oh, yeah.
eureka
parallel parking with that stupid switch was the WORST.
willscourtney
It took me a good few minutes to figure out how to work it the first time. A giant knob behind the steering wheel is just change for the sake of change.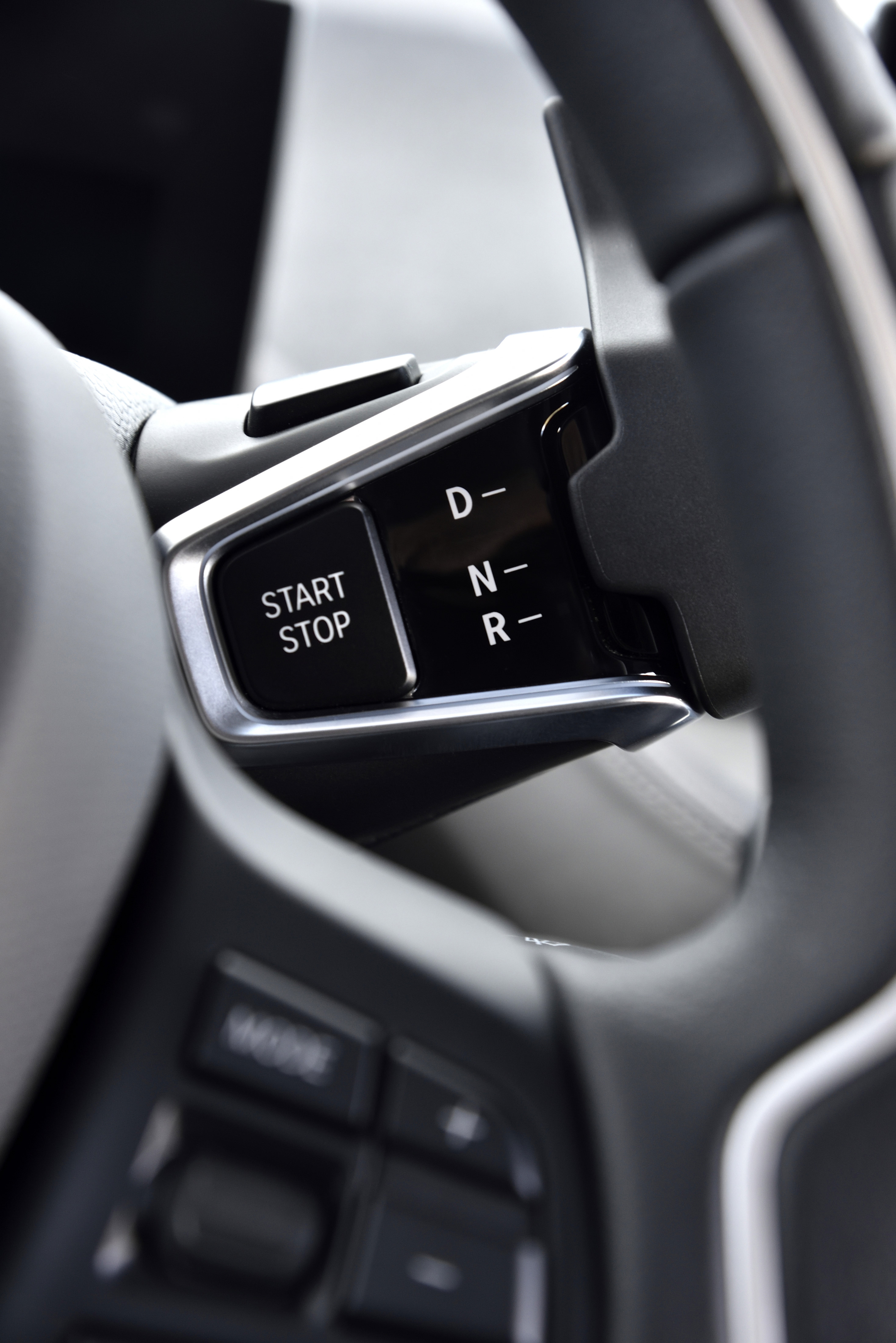 The offending shifter, BMW
eureka
i mean, to be fair, i'm not sure where else they would've put it. there wasn't much of a center console.
willscourtney
It could have just been, y'know, a column shifter.
eureka
HAHA right. that wouldn't have clashed with the theme at all!
willscourtney
Hey, that's what Tesla uses. They buy 'em from Mercedes.
eureka
pfft well fine! at least the size made it super parkable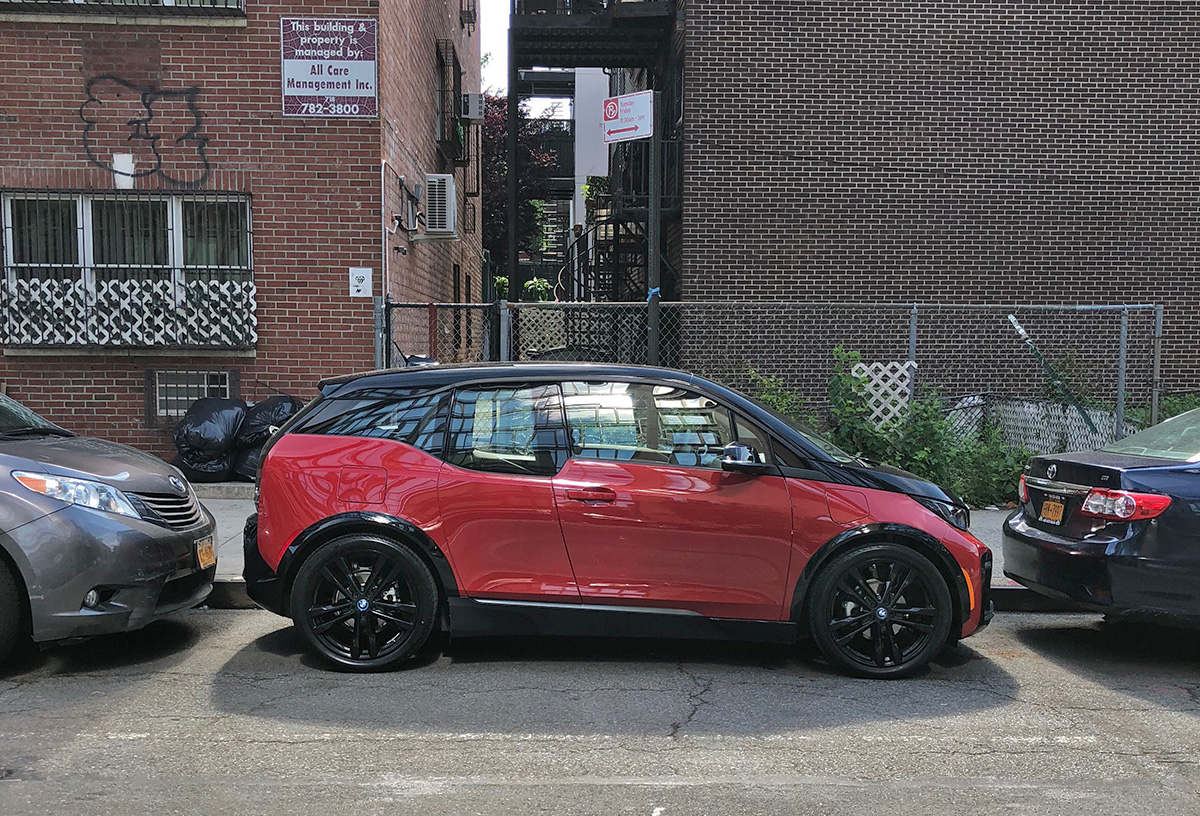 Like a glove., Will Sabel Courtney
willscourtney
It did. I definitely squeezed into a couple spaces most other cars couldn't have. A smart, maybe a Mini. Nothing else. Which is super-handy in NYC.
eureka
/giphy perfect fit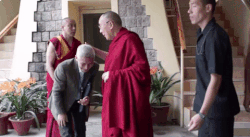 GIPHY
willscourtney
Less handy, though—the lack of places to charge here.
eureka
true, at least Whole Foods has some? right?
[After-the-Fact Check: The Whole Foods Market near The Drive's office, like many Whole Foods locations, offers free Level 2 electric chargers for customer use.]
willscourtney
Yup. I went there with it on a Sunday just to try out the free chargers. And on my way out, I passed not one but TWO other i3 drivers pulling in to do the same thing.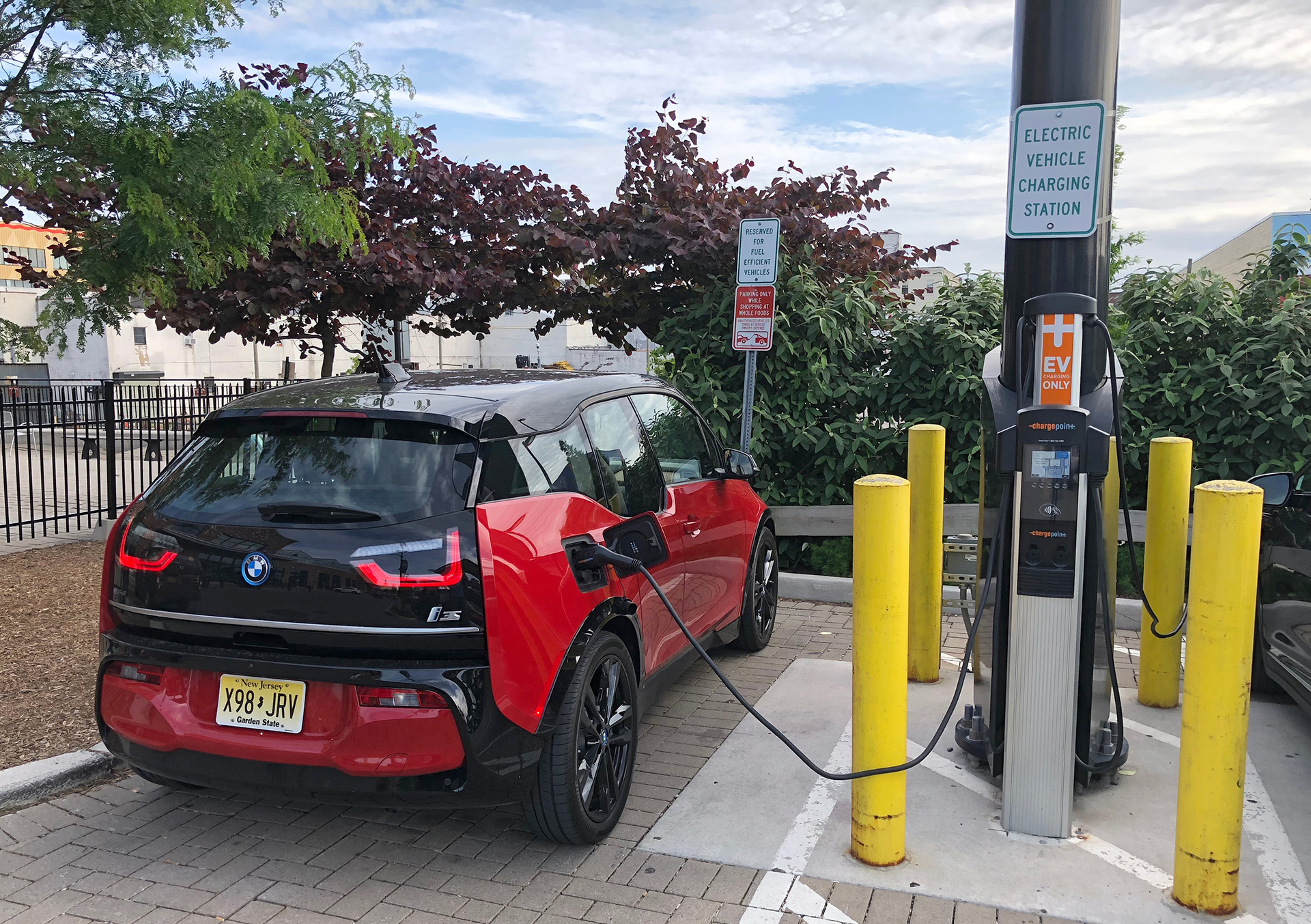 The only affordable thing at Whole Foods: electricity., Will Sabel Courtney
eureka
BMW cult! nice!
or, i3, because they are totally different drivers than normal BMW owners
willscourtney
Very true. 
The battery's small enough that it scoops up range pretty quickly. The Level 2 chargers at Whole Foods gave me two extra miles in like eight minutes. Did you ever stress about the range?
eureka
considering i didn't leave Brooklyn, no, but if i had gone back to Connecticut or something, i might have. i don't think i made a huge dent in it though.
willscourtney
The regenerative braking on it is really impressive. One-pedal driving is so easy. I actually often wound up taking my foot off the accelerator and finding myself stopping way more quickly than expected, thanks to the regen, then awkwardly creeping up to the stoplight at 5 mph.
/giphy creepin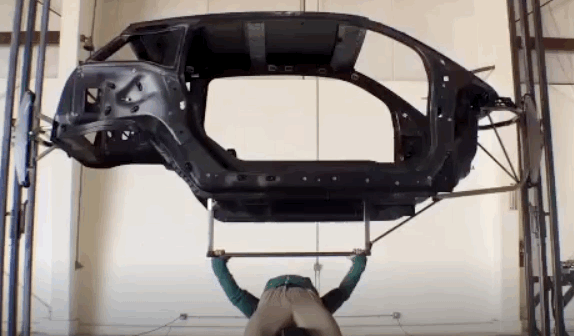 GIPHY
But it's clearly not a car made for long-distance travel, even with the range extender option ours had.
eureka
[The regenerative braking] took a lot of getting used to for me. it became clear really quickly that thats how i drive most of the time in my car—letting off the gas way before a light and then applying brake as i get closer. since there wasn't any momentum in play i kept slowing way faster than expected. but once i got used to it, it was fine.
willscourtney
The battery's good for about 120-plus miles, when fully charged. The teeny tiny tank for the teeny tiny range extender engine adds about 60, maybe a bit more if you babied it. So realistically, you could do 180, maybe 200 miles on a go. And then you'd have to stop every 50 miles to refill the gas tank.
[After-the-Fact Check: BMW claims a range of 114 miles for the electric-only i3, and 180 miles for the i3 with range extender.]
eureka
i drive like an innocent, cautious angel, so of course it would be 200. :innocent:
willscourtney
/giphy epic eye roll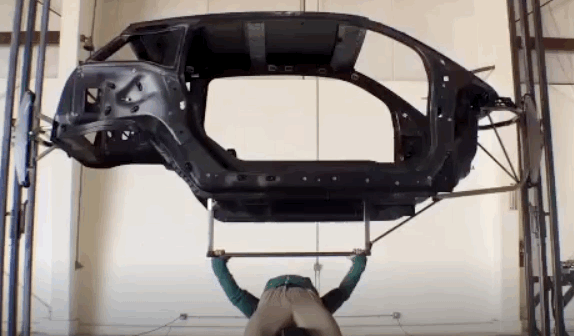 GIPHY
I tried to calculate how hard it'd be for me to drive the 300-plus miles to my mom's house in Vermont. Considering the long stretches of highway and the lack of all-night gas stations, I basically couldn't do it late at night.
eureka
ooh, yikes. I could easily make CT and back, as my parents are just under 60 miles away. but not sure how that would change in the inevitable BQE traffic nightmare of death. AND CT now has all those electric charging points on I-95.
willscourtney
I mean, it's an electric car, so it's way better off in traffic range-wise than a gas one. Unless you run the air conditioner, which consistently knocked about 10 miles off the predicted range.
Gotta say, though, the biggest chink in the i3's armor is the price.
eureka
you can say that again.
willscourtney
It'd be a great little city car or second car for $20K, even $30K. But ours was $59K. That's enough money to buy a nicely-equipped plug-in hybrid 5 Series.
eureka
right, so thats an obvious choice
willscourtney
Or, if the waiting list weren't so crazy, you could buy a Model 3.
eureka
yeah, if you're into that freaky lack of grill thing. like in horror movies when people don't have mouths
willscourtney
Or buy an Audi A3 e-tron plug-in hybrid and still have nine grand left for a home fast-charging port.
eureka
oohhh, you're doing such a great job on selling me on everything else! the i3 is lovable though. maybe i can find a used one?
willscourtney
You could, yeah. But there are also plenty of incentives on 'em right now, too.
eureka
true, they were a dime a dozen when i was in L.A. last month.
willscourtney
On top of the federal and state tax credits, you can get $10K off the price of one from a lot of electric companies right now.
[After-the-Fact Check: Utility companies in seven states and the District of Columbia are currently offering customers $10,000 off a new i3, but only through the end of July.]
eureka
which is sweeeeeeeet
willscourtney
So that's about $20K off the price here in NY.
eureka
/giphy yaaaas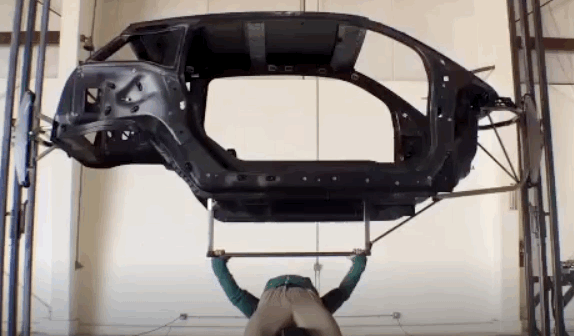 GIPHY
willscourtney
Still, unless I really needed those tiny proportions...reeeeeeeeally hard not to do the 530e plug-in for the money. It's newer, way roomier, still does 16 miles on EV power alone for short trips, and can drive as far as any gas-powered car.
eureka
you have to be in love with the style, and live strictly in a city, to get an i3. and i mean IN LOVE, not love like brother-sister.
willscourtney
/giphy truth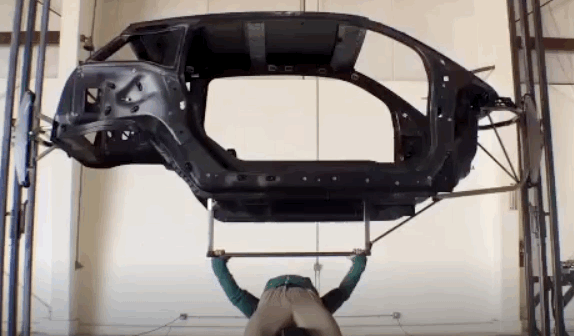 GIPHY
And in love with the whole future-focused lifetstyle.
eureka
with EUCALYPTUS
and recycled materials everywhere
as far as the eye can see
[After-the-Fact Check: Many plastic components of the i3, such as the carbon fiber reinforced plastic body, are made from recycled materials. In addition, the Leipzig factory where the car is made runs completely on renewable power.]
willscourtney
Yup. The construction is really neat. The carbon fiber chassis, the EV platform, the reusable materials. But at this price and size and range, it's still a novelty, not an appliance. And EVs need to become appliances (the way Camrys and Civics and Cherokees are) if they're gonna ultimately become successful in the mainstream.
eureka
couldn't agree more
willscourtney
Okay, final thoughts?
eureka 
as a lover of all things torque, i had so much fun with the i3. it was perfect to zip to and from work in, grab groceries, drive around a friend just to drive...but its so damn essssspensive, and its almost too much future for me. i would rather not get as bitch slapped by my car in that sense. maybe just a love tap.
willscourtney
I actually really liked the whole "smacks you in the face with the future" aspect, as you put it. I like cars that unapologetically have personalities and make statements, even if I don't always agree with them (and in the case of the i3, I generally do). It still feels pretty groundbreaking, even after all these years. But it still demands just a little bit too much of a sacrifice to really work as a car in the traditional way, which makes it hard to give it a ringing endorsement. And that price is just a dealbreaker.
(Oh, P.S. - did you notice the stereo only has two speakers? I didn't realize until I looked it up.)
eureka
yeah, i guess that is what i really mean, the future ends up sacrificing things we normally have and are used to in most current cars.
OH, i did. besides torque, i also love bass...which there wasn't enough of for me.
willscourtney
/giphy all about that bass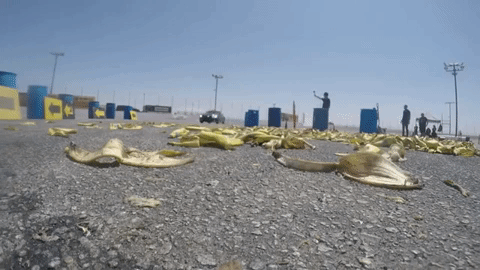 GIPHY
eureka
/giphy mad respect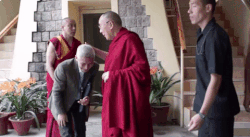 GIPHY
willscourtney
Well, here's to you, i3. I may not love you...but god damn it, I respect you. And on that note:
/giphy bmw i3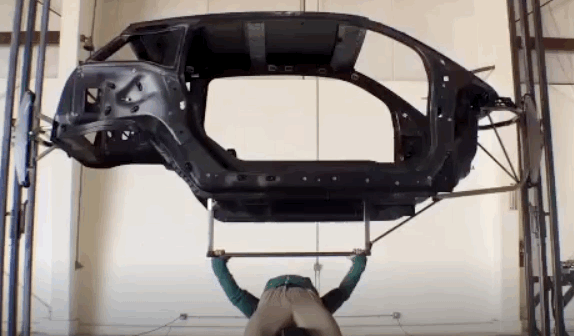 GIPHY
The 2018 BMW i3s with Range Extender, By the Numbers:
Base Price (Price as Tested): $52,495 ($58,695)
Powertrain: AC synchronous electric motor and 0.6-liter 2-cylinder gasoline range extending generator, 181horsepower, 199 pound-feet of torque; single-speed automatic transmission; rear-wheel-drive
0-60 MPH: 6.8 seconds (Car and Driver testing)
Top Speed: 100 miles per hour
Fuel Economy: 109 mpg-e for electric power, 35 mpg when using range extender (EPA figures)
EPA estimated range: 97 miles electric only, 180 miles overall
Most unnecessary option: $300 blue seat belts