Two ofThe Autance's staffers—Kyle Cheromcha
and Cait Knoll—recently spent time with the 2018 Toyota Land Cruiser, a new car that's been around for 11 years in its current form, yet still has a cult following. They discussed the finer merits and detractors of this old-school off-roader via Slack, an instant message program with a fun ability to summon random gifs based on what users type. The following is a partial transcript of that conversation.
kylecheromcha
It's the Toyota Land Cruiser Hour with Cait and Kyle!
caitknoll
/giphy story hour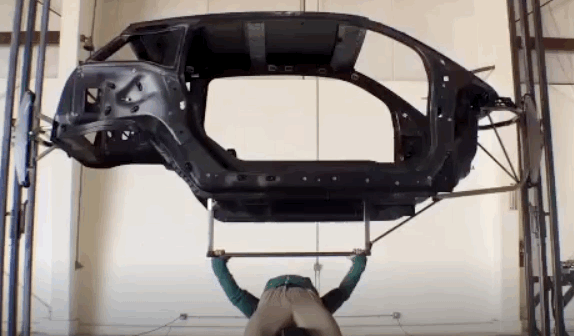 giphy
It sure is.
kylecheromcha
An appropriately old-school framing for Toyota's longest-running model.
caitknoll
So, Kyle had it in California, in wide open spaces...while I had it as a commuter between city and suburbia.
kylecheromcha
That's all we have out there.
caitknoll
Perhaps "how it's meant to be used" vs "how it will actually be used?"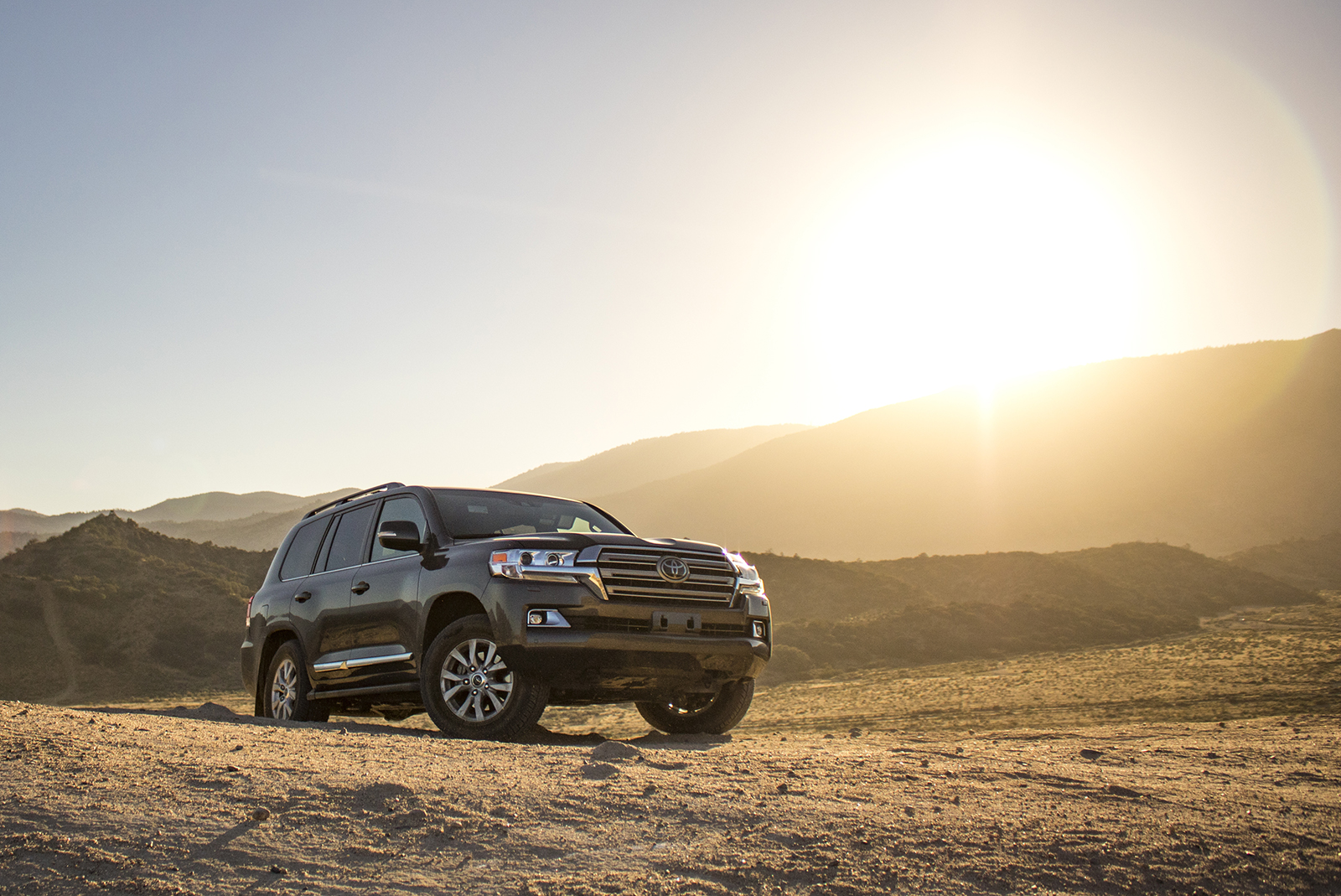 Get out there., Kyle Cheromcha
kylecheromcha
I am probably one of five Americans who has taken a new Land Cruiser off road this year. Which is funny, because that is by far the best part about this truck.
caitknoll
Such a champion.
kylecheromcha
And as you found out, its on-road manners leave a bit to be desired.
caitknoll
Yes—I'd love to hear about your actual off-roading day(s) with the truck, because in using it as an everyday "large family hauler," I couldn't quite fathom why anyone would get this. Unless you did SO MUCH OFF-ROADING to offset the shortcomings?
kylecheromcha
It was a real Jekyll-and-Hyde experience. The Land Cruiser feels every bit an 11-year-old model when you're on the road, but the second you dip a tire on dirt, it's like hey, where's this personality been hiding?
But anyway, I went off-roading in the Toyota 4Runner TRD Pro earlier this year, and this was a far more civilized experience.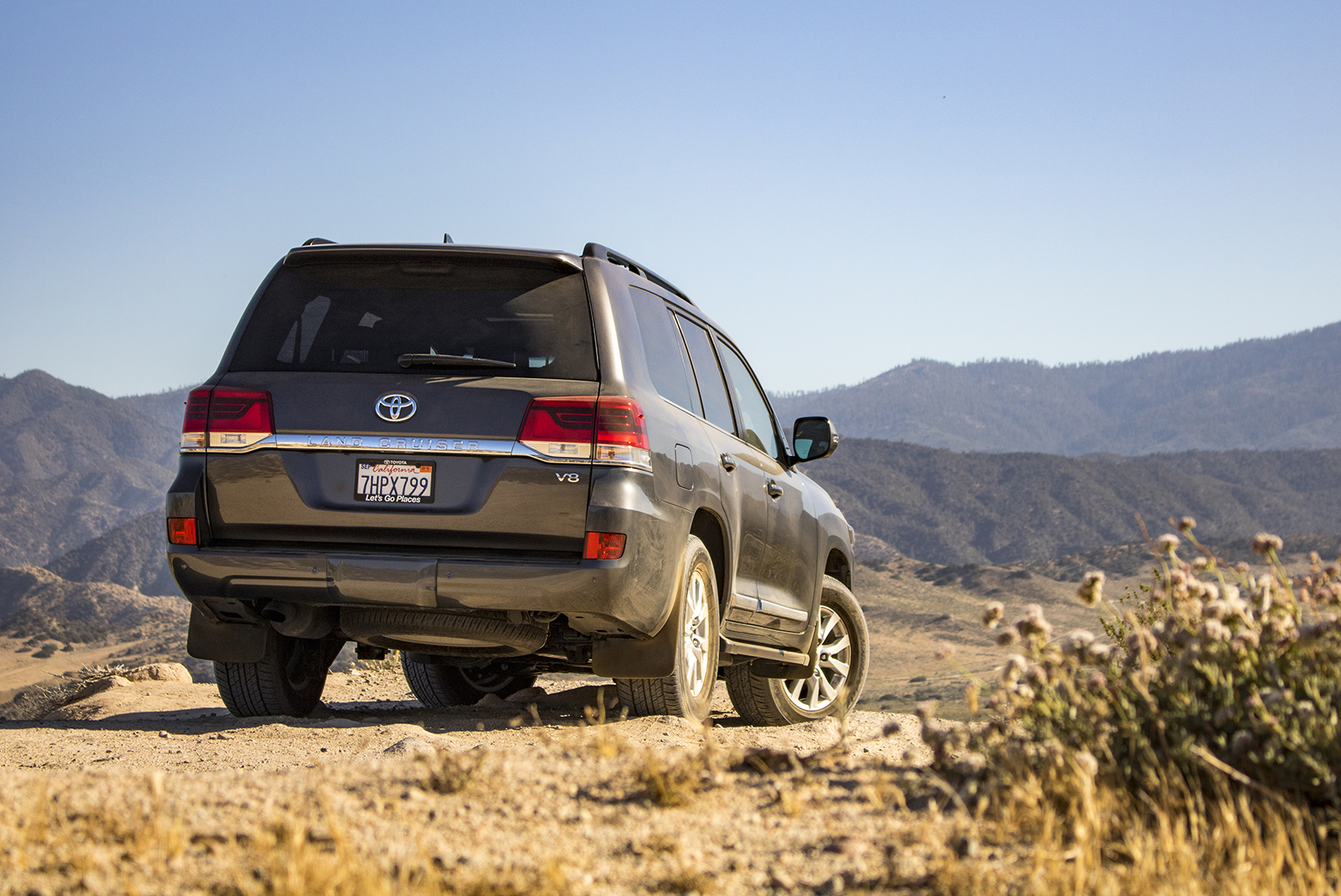 Kyle Cheromcha
caitknoll
But is that what you want in an off-roading experience? Or is that just because they tried to make it daily driver-friendly?
kylecheromcha
That's a good point. I guess if you're REALLY into off-roading, you would trash that interior in short order with mud, dust, etc, not to mention the body dings that accumulate over time on a trail rig. I left the windows down on the first trail and after ten minutes it was like the Dust Bowl in there.
caitknoll
RIGHT! So in my mind, that makes the case for them to go full-Jekyll or full-Hyde, because that middle area is messing with both ends of the spectrum.
I think if they at least offered a totally stripped-down version of the Land Cruiser, that would make sense to me. Not this semi-polished, gas-guzzling, way-too-expensive beast.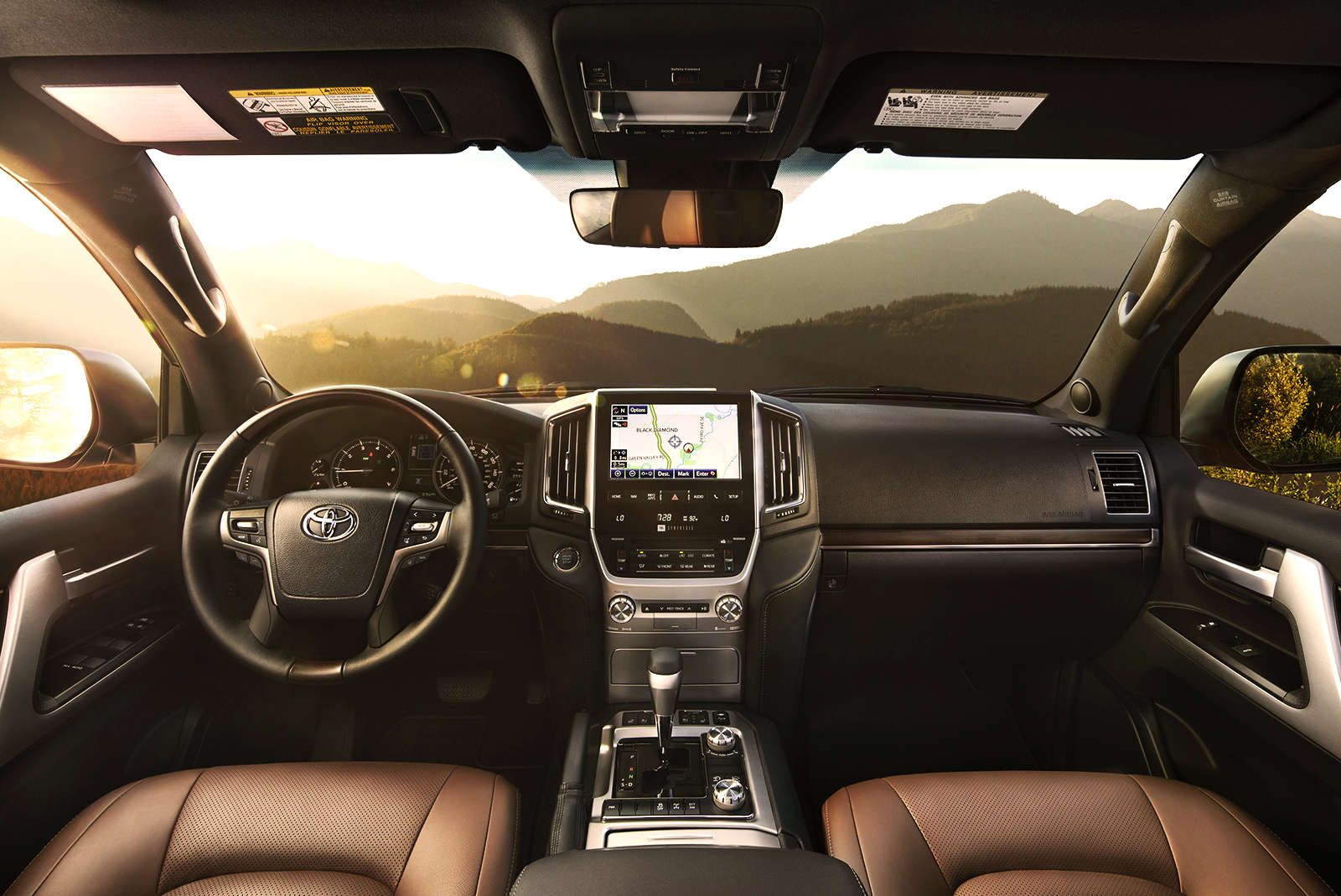 Toyota
kylecheromcha
They do, but only for foreign markets.
caitknoll
/giphy boooo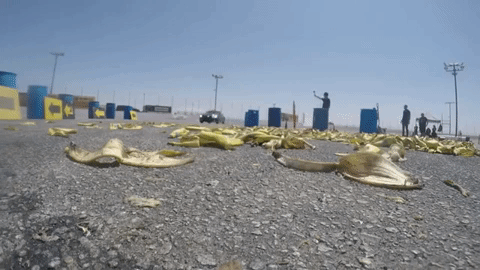 giphy
Well I live here, Kyle.
kylecheromcha
I highly doubt all those UN peacekeepers are complaining about a lack of ventilated seats.
caitknoll
Lol.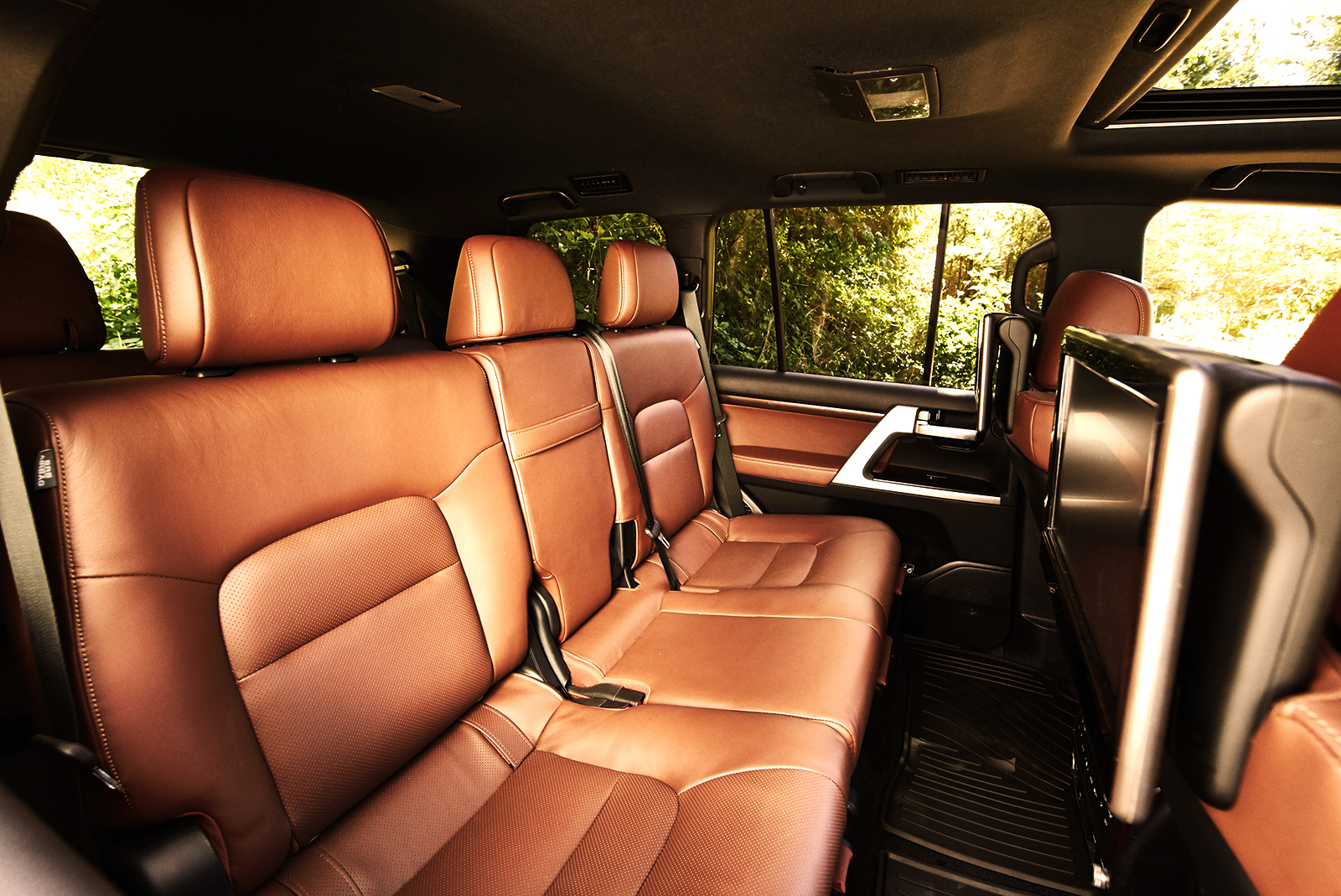 Toyota
kylecheromcha
I think the lux interior is a concession to American tastes, and honestly, it's the only concession.
caitknoll
And when we say lux... it's still not mind-blowing. The infotainment set up is so bizarre—the big ass screen with low-end GFX, the alarm clock font on other parts of set-up (displaying dual climate, etc.).
kylecheromcha
Someone, somewhere in Toyota City is successfully waging a one-person war to keep those damn 1980s digital clocks on the dash. And this is a little mean, but the Toyota logo on the steering wheel really takes me out of the luxury mindset for some reason. You think, "This is nice for a Toyota," not simply, "This is nice."
caitknoll
Oh snap!
/giphy sick burn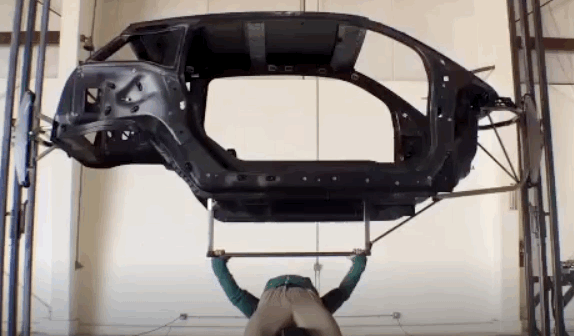 giphy
That's really interesting though, because I don't go there with the brand itself. I found myself saying "this ISN'T nice enough for this price."
kylecheromcha
Everyone who asked about the price was shocked by the answer. SHOCKED.
caitknoll
Drum roll for price presentation....
kylecheromcha
$85,000.
[After-the-Fact Check: The 2018 Toyota Land Cruiser starts at $85,860 including destination.]
caitknoll
It's too damn high.
kylecheromcha
/giphy rent is too damn high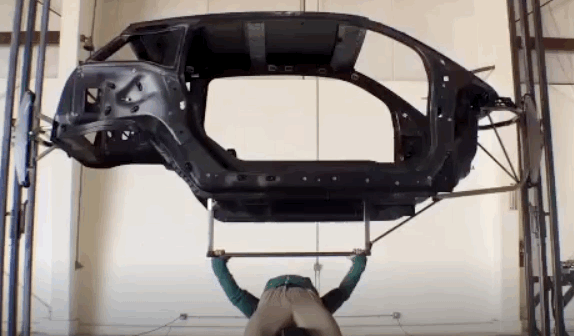 giphy
caitknoll
People are freaking out over a new Wrangler costing $50K, but for argument's sake, that now offers both the off-road capabilities you want in a rough and tumble vehicle and on-road smoothness when you're driving everywhere else.
Granted, it's smaller; you'd need to bump up to the four-door Wrangler to accommodate more people/stuff. But my point is, this isn't doing enough for what it's saying it is, for $85K.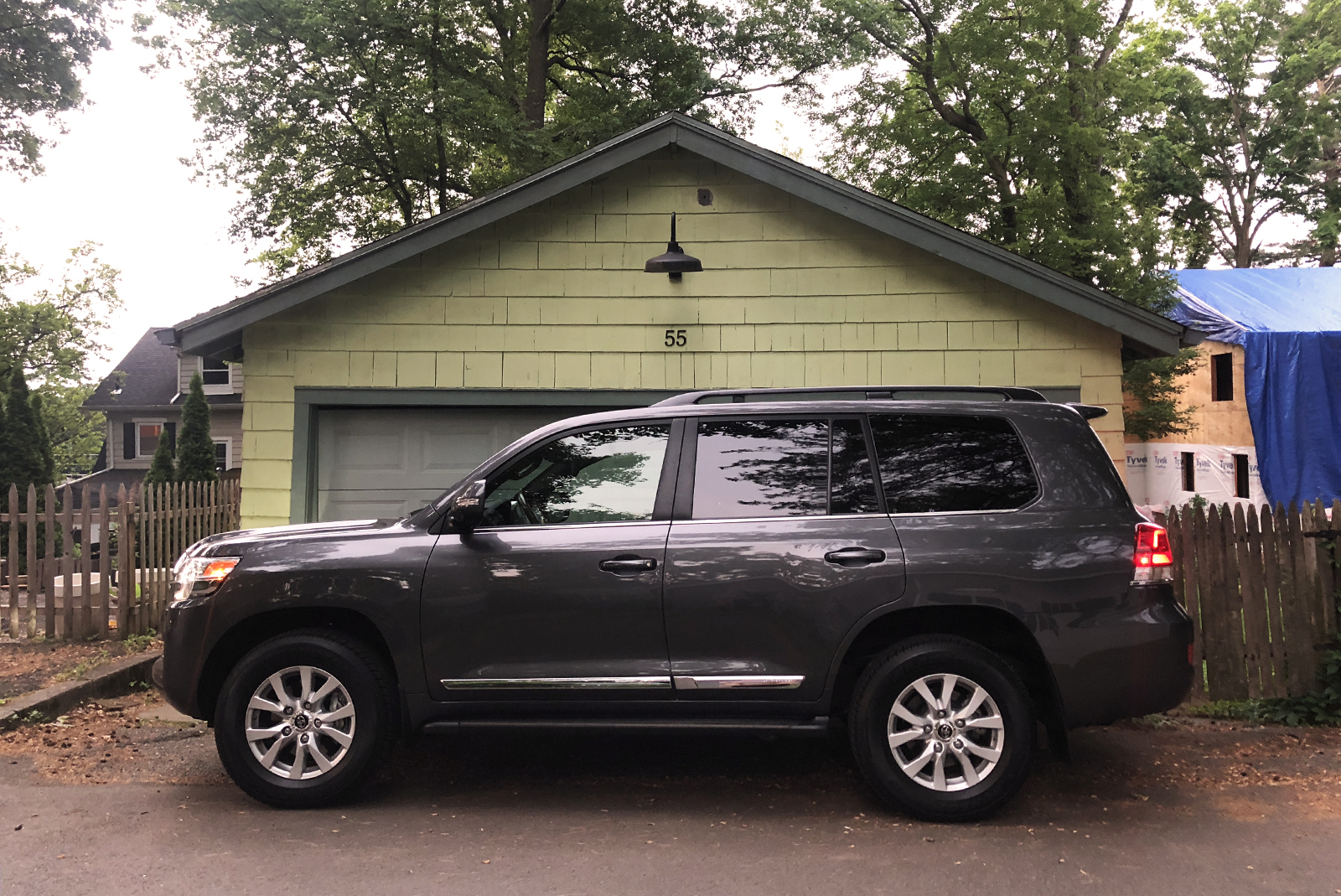 Pictured: Not California., Cait Knoll
kylecheromcha
I'm of two minds about the price. One is that yeah, it's freaking high, and Toyota is freaking high for thinking that's an appropriate number for an 11-year-old truck (I know I keep bringing this up, but it's one of the oldest passenger vehicles on sale in this country today, if not the oldest). But the other is that it really doesn't have a direct competitor.
[After-the-Fact Check: The Chevrolet Express commercial passenger van rides on the 15-year-old GMT610 platform, itself only a slight variation on the GMT600 platform from 1995. Wow.]
caitknoll
Ah, so Toyota is just doing whatever it wants because no one is challenging them?
kylecheromcha
That and the tooling and R&D have been LONG paid for, so they're just raking in pure profit on these trucks. And if that's what it takes to keep federalizing them and shipping them across the Pacific, well, so be it.
Just to go back to the off-roading experience, the interior and the abilities (and the massive size) may be a bit incongruous for something you'd want to beat on without feeling bad. BUT. It's just so comfortable and cushy and capable that it's almost a novel experience.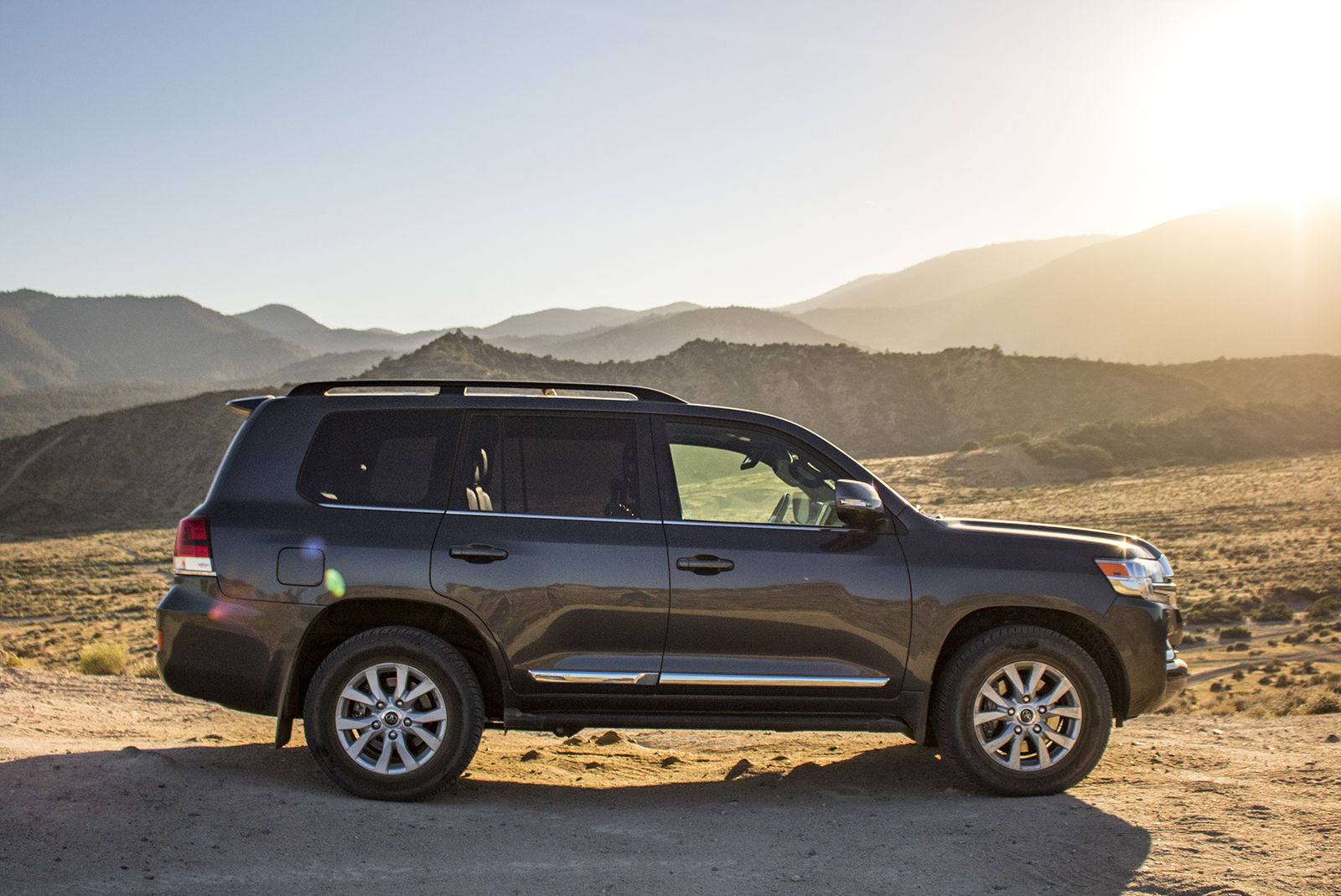 Kyle Cheromcha
caitknoll
Yeah, to be fair, the Land Cruiser following is very dedicated.
kylecheromcha
It's one of the few vehicles that actually lives up to its name. You can cruise over just about any land in extreme comfort.
caitknoll
...at 13 mpg.
kylecheromcha
More like 8-9 mpg in 4LO.
caitknoll
Even worse!
kylecheromcha
It's bad.
caitknoll
I commute 30 miles from home to work (and another 30 home), and the Land Cruiser was giving me 13.4 mpg. Just...no.
kylecheromcha
I'd want a bigger fuel tank. 26 gallons is standard I believe.
caitknoll
So to your "old truck" point, I think they still have that connection to their cult-like following, and obviously it's still incredibly capable, but we're listing off some very real upgrades that could make this vehicle a lot more user-friendly and/or appealing for the price.
kylecheromcha
It goes back to a head-versus-heart thing. The current state of the industry is proof that people make car-buying decisions on emotion all the time. Like you said, there are far better choices for a pavement pounder, and far more sensible choices for a fun off-road toy, but aside from a Range Rover, I don't think there's anything else that mixes upmarket touches and real 4x4 capabilities like this—and obviously, this will cost you far less in maintenance. Some people want to know they can climb that mountain over there at the drop of a hat.
Probably should have mentioned it at the top, but I really loved this thing, and I'm still struggling to articulate all the reasons why. I know it's expensive. I know it's inefficient. I know it's old. But I love it all the same, like a cantankerous old uncle. Maybe if I had to live with said uncle every day, I'd feel differently.
caitknoll
You're spot on re: head vs. heart in terms of why I think it's so popular. And for the record, I happen to love SUVs, trucks, and beating up on all of the above, but I was trying to be honest in my testing of how these will actually be used by the people buying them. And they're just not going to be bombing around the desert every day.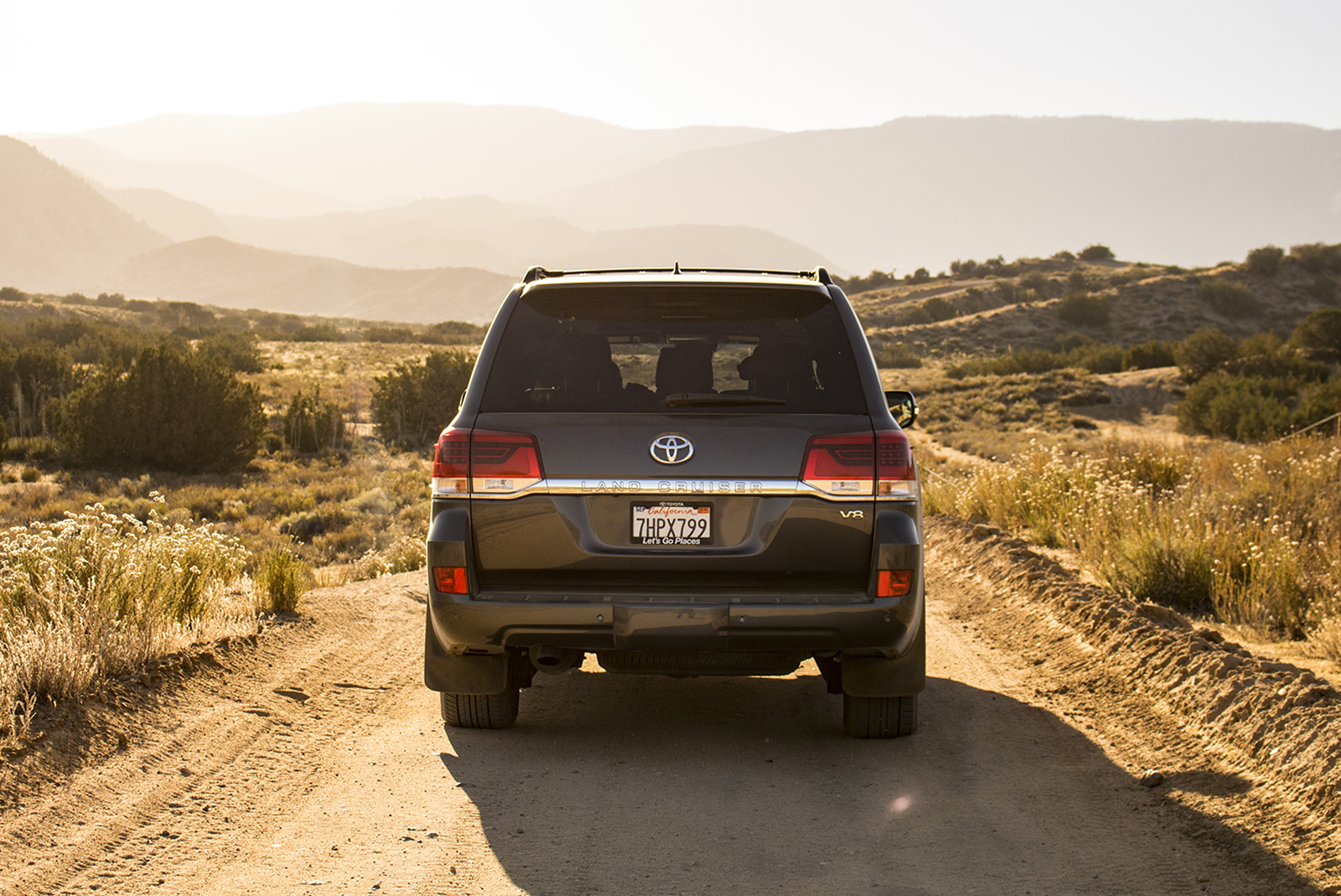 Kyle Cheromcha
kylecheromcha
Which is silly, because it as we both discovered it kind of drives like crap on the highway.
caitknoll
I think your point above really sums it up. You spent a fun afternoon with the old uncle, I spent a week in close proximity with him. In traffic.
kylecheromcha
/giphy uncomfortable family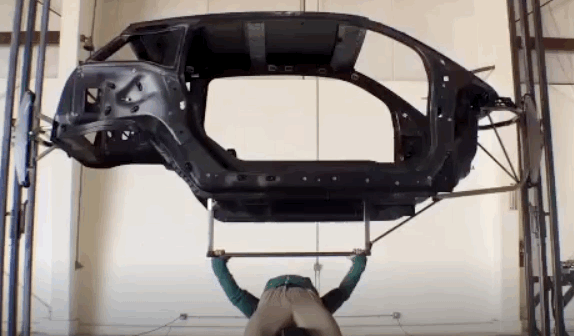 giphy
At least it's not capable of making racist jokes.
Let's talk about the look.
caitknoll
Oh yes, let's.
kylecheromcha
It's a little too chunky up front with that massive grille, but otherwise I love the upright two-box thing it's got going on.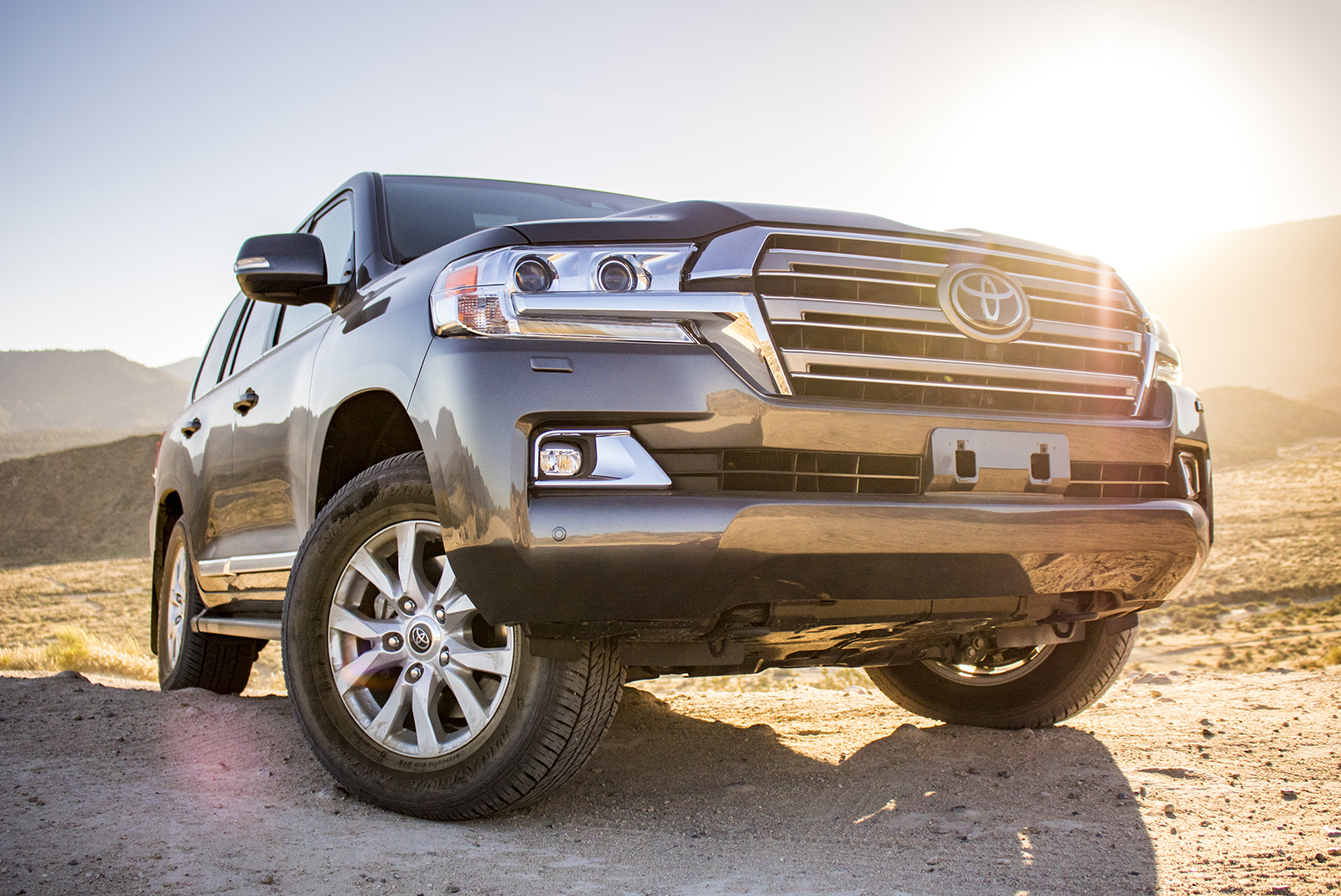 Kyle Cheromcha
caitknoll
I'm becoming a buzzkill, but I just don't like the direction they've moved with the exterior, when comparing to how utterly badass they used to look several decades ago. If you're gonna keep selling an old truck, you can keep it looking like the really cool old ones. In my humble opinion.
kylecheromcha
No, you're right. When the J200 first debuted in 2007, there was some criticism that it was straying too far from its roots. Plus, they still sell the old body style in other parts of the world.
/giphy land cruiser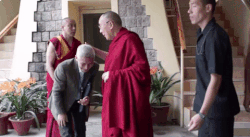 giphy
That one.
caitknoll
Again, dangling the things I can't have, Kyle. SO MUCH BETTER LOOKING.
Also, nice snorkel, bro.
kylecheromcha
So, the exterior is a little too foofoo for us. I also would have appreciated either the roll-down rear window from the 4Runner, or the ability to pop out the back side windows for ventilation. 
[Overall] it's just kind of gaudy. But that does make it hilarious to see on a trail.
caitknoll
Right—in that way, it leans too "prissy SUV.
Ha, I do get that point. It's gonna stand out on a hill...
kylecheromcha
It's also massive.
caitknoll
IT IS SO BIG.
[After-the-Fact Check: The Toyota Land Cruiser is 194 inches long, almost 78 inches wide, and weighs 5,815 pounds.]
kylecheromcha
Surprisingly easy to parallel park, though. Or maybe I'm just that good.
Too big for a rush-hour commute?
caitknoll
No, wait, I actually thought it was really easy to parallel park. I had to pick up something in the middle of clogged, densely-populated Brooklyn, and I was incredibly surprised/pleased.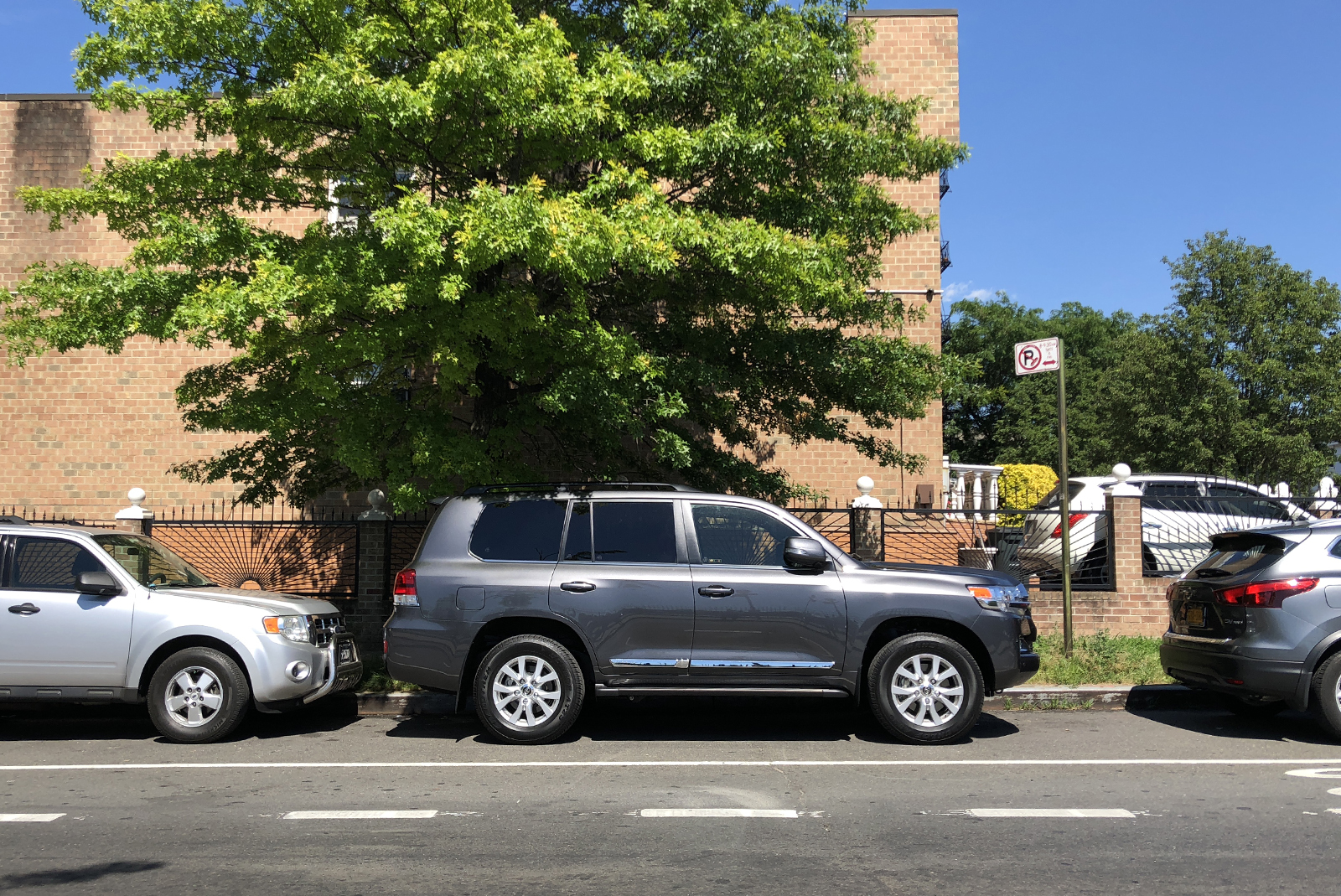 Cait Knoll
kylecheromcha
I'm not that good.
caitknoll
Again, I'm a buzzkill.
/giphy sorrrrrrryyyy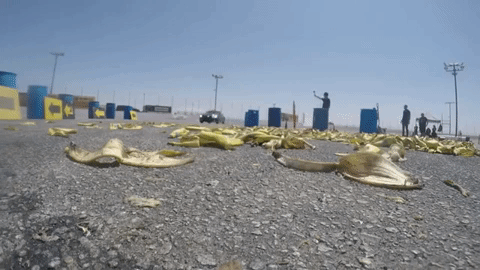 giphy
kylecheromcha
The 360-degree camera is certainly helpful, because you really can't see over that massive nose. Which I fear would make it easy to obliterate a small car in traffic in the wrong hands.
caitknoll
In driving lots of massive trucks recently, I am very thankful for all of that visual and auditory technology, especially when you're moving these things around semi-blind. Yeahhh...it might crush something dinky.
I remember you speaking about the 4Runner needing an updated engine—how do you feel about what's under the hood in the Land Cruiser?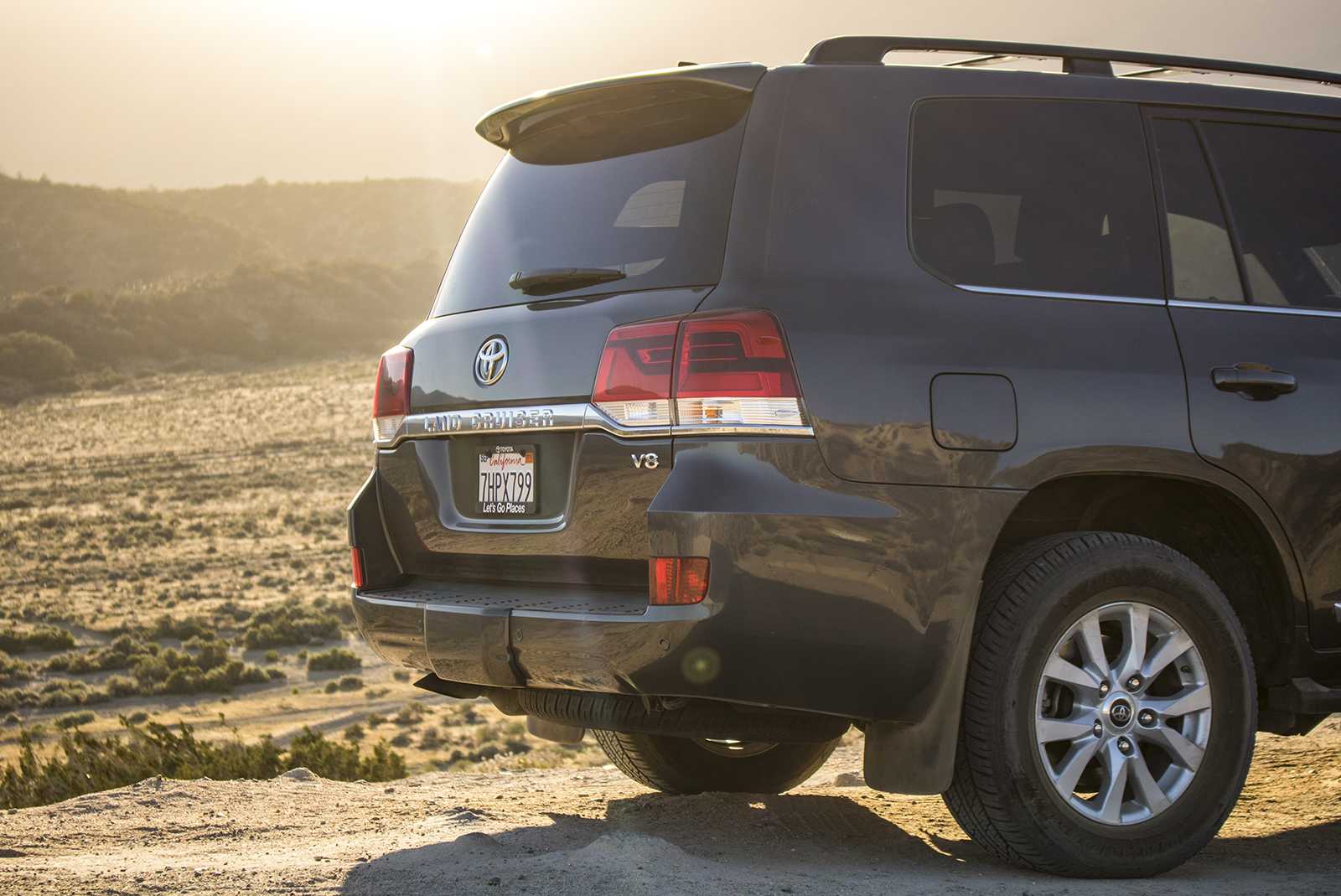 Kyle Cheromcha
kylecheromcha
Ironically it's almost as old—dating from the 2007 Tundra, I believe—but I didn't mind it as much. Those two extra cylinders certainly help, as does the eight-speed transmission. (The 4Runner has a V6 and a freaking five-speed.) [The V8 has] got a nice roar, and 0-60 is under seven seconds. In a three-ton truck.
/giphy impressive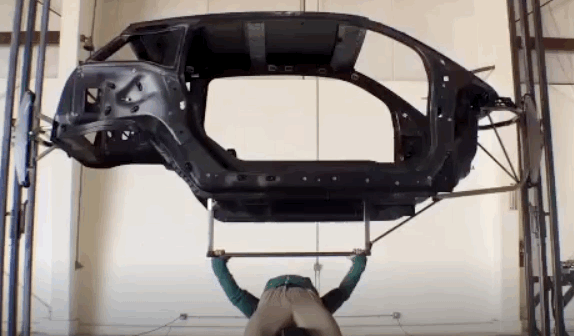 giphy
I think it's 381 horsepower and 401 pound-feet of torque. The torque was a big help off-road, and it's REALLY noticeable in 4LO.
[After-the-Fact Check: All right, Mr. Facts. The 5.7-liter 3UR-FE V8 in the Land Cruiser did indeed debut in the 2007 Tundra. 0-60 mph is 6.7 seconds. And Kyle's power figures are correct.]
caitknoll
So also old, but totally fine.
kylecheromcha
Lock it into first and that thing would climb a vertical wall.
/giphy climb every mountain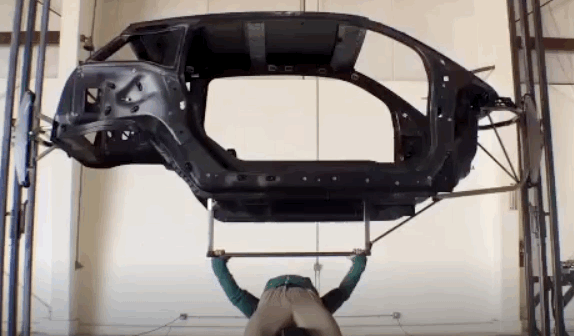 giphy
Again, it's an incredibly inefficient powertrain. But like you say, it gets the job done.
caitknoll
That is something that Land Cruiser people do freaking love. We spent a day with the Gotham City Land Cruisers a year or two ago, and the amount of regaling that included the merits of their trucks and their low speed torque and doing things in lowwwww gear was notable.
It sounds like they'd accept you as one of their own, Kyle.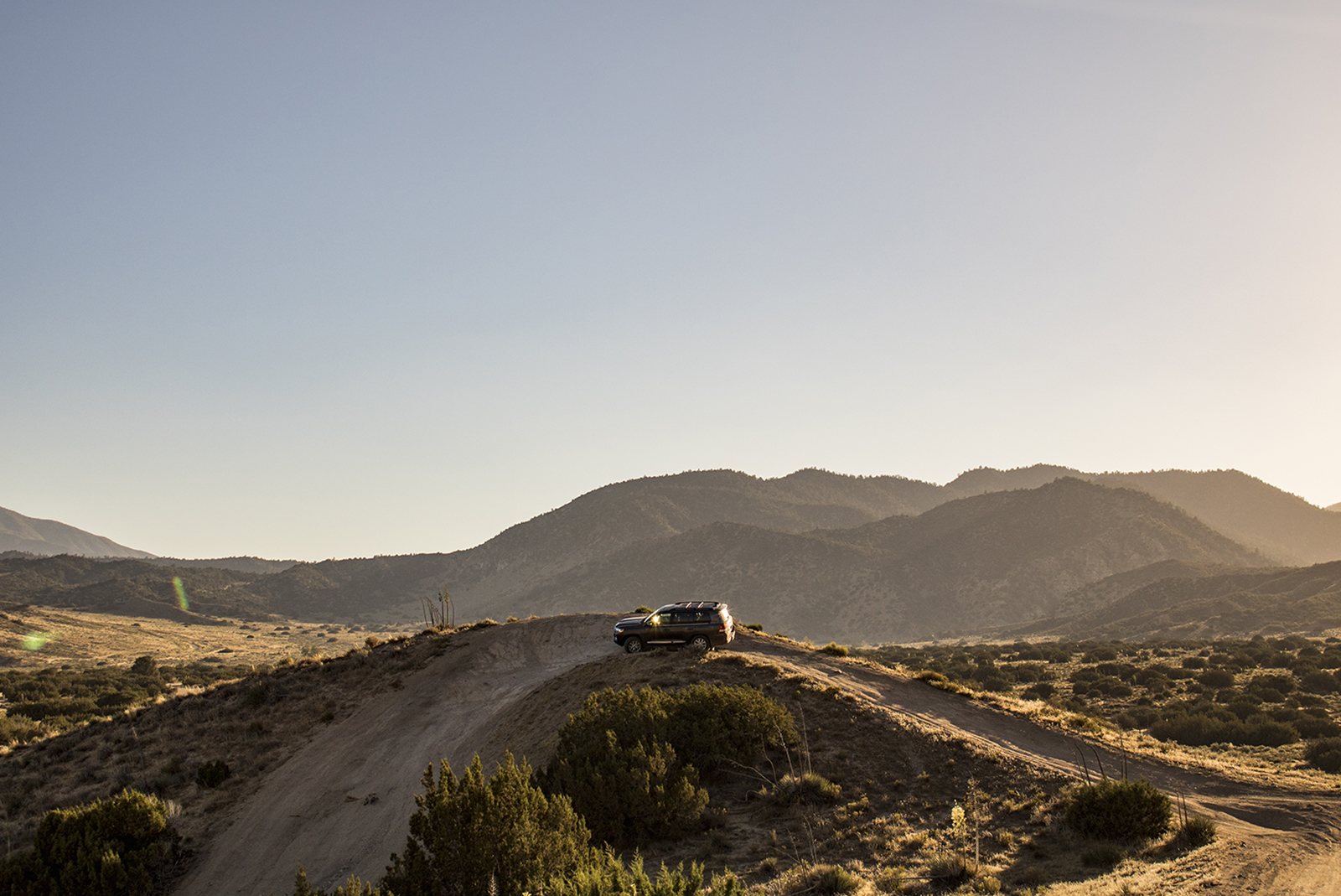 Kyle Cheromcha
kylecheromcha
I have found my people.
caitknoll
If only you didn't live on the wrong coast.
kylecheromcha
Too bad I just moved to California. What rhymes with west? Best.
caitknoll
"Second best"
kylecheromcha
What rhymes with east? Least.
caitknoll
Ignore.
ANYWAY, we should wrap this story hour up. Any final thoughts?
kylecheromcha
Okay, here goes. Like I said, I love the Toyota Land Cruiser in the same irrational way its 3,000-odd yearly American buyers love it. Its feature and ability set are basically unmatched, and even though its price is as well, there's something about the rarity that makes it feel like a worthwhile purchase. I agree that as a commuter, it's pretty miserable. The steering is heavy at low speeds and loose on the highway, the brake dive is worth twenty mentions in any review, and the mileage is abysmal. But there are few cooler feelings than easily climbing a steep, rutted hill in a massive beast like this.
It's a truck out of time, it's an extant dinosaur, it's a living fossil. But goddamn is it fun in the dirt, and it will last another millennium.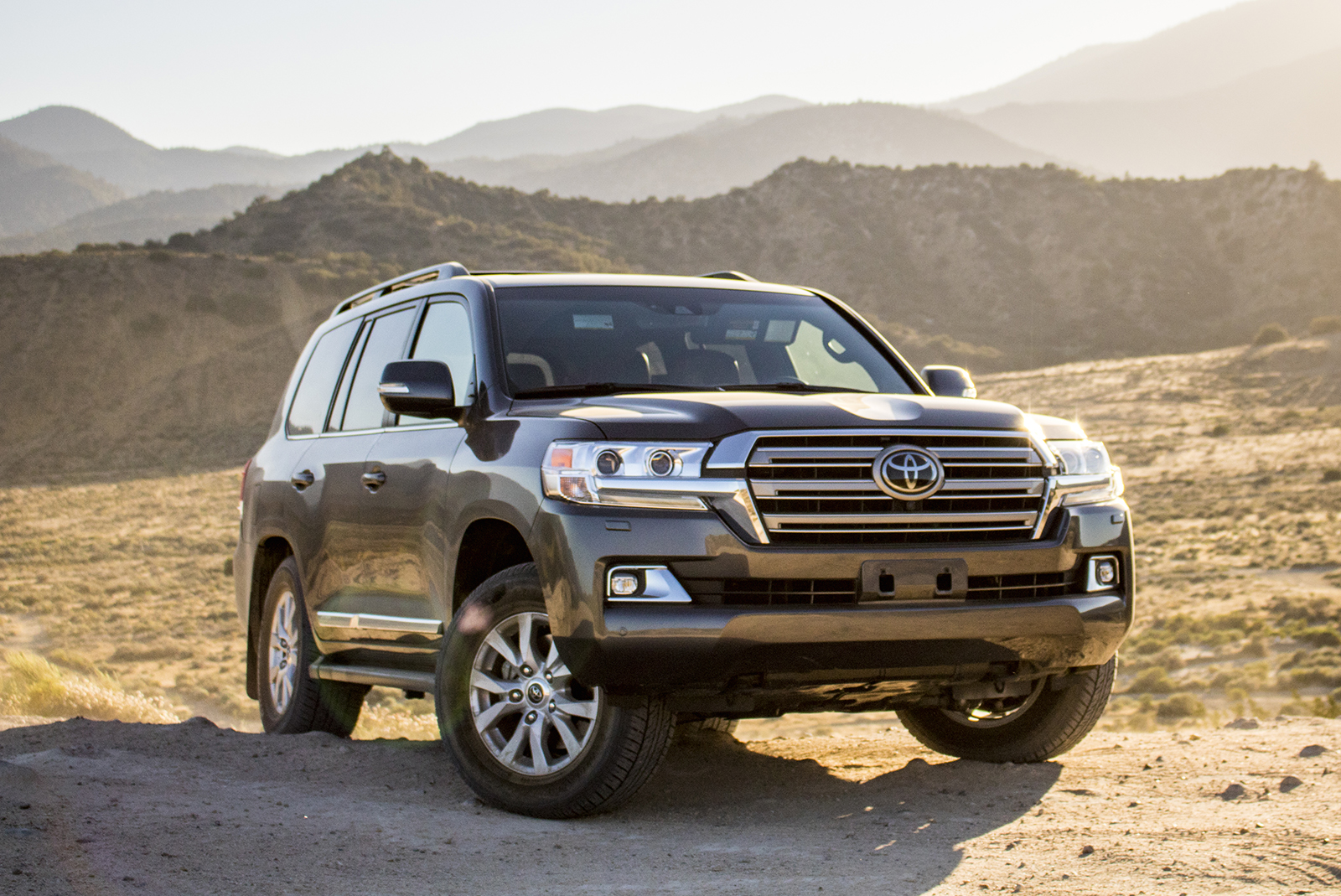 Kyle Cheromcha
caitknoll
I respect your thoughts and gushy Land Cruiser feels. And I want to say I completely agree with you, but I just can't get there. I have way more of a soft spot for the Land Cruisers of old, but I just don't understand this new, confused beast. It would be different if we had access to the stripped down and/or squared (a.k.a. badass) versions other parts of the world are privy to, but we don't, so I'm left unenthused by this heavy, inefficient fossil.
kylecheromcha
I really think you'd feel differently if you weren't spending your time in the hellscape of New York City.
caitknoll
Unfortunately, I've driven and enjoyed too many incredibly capable trucks [here] for that statement to be true.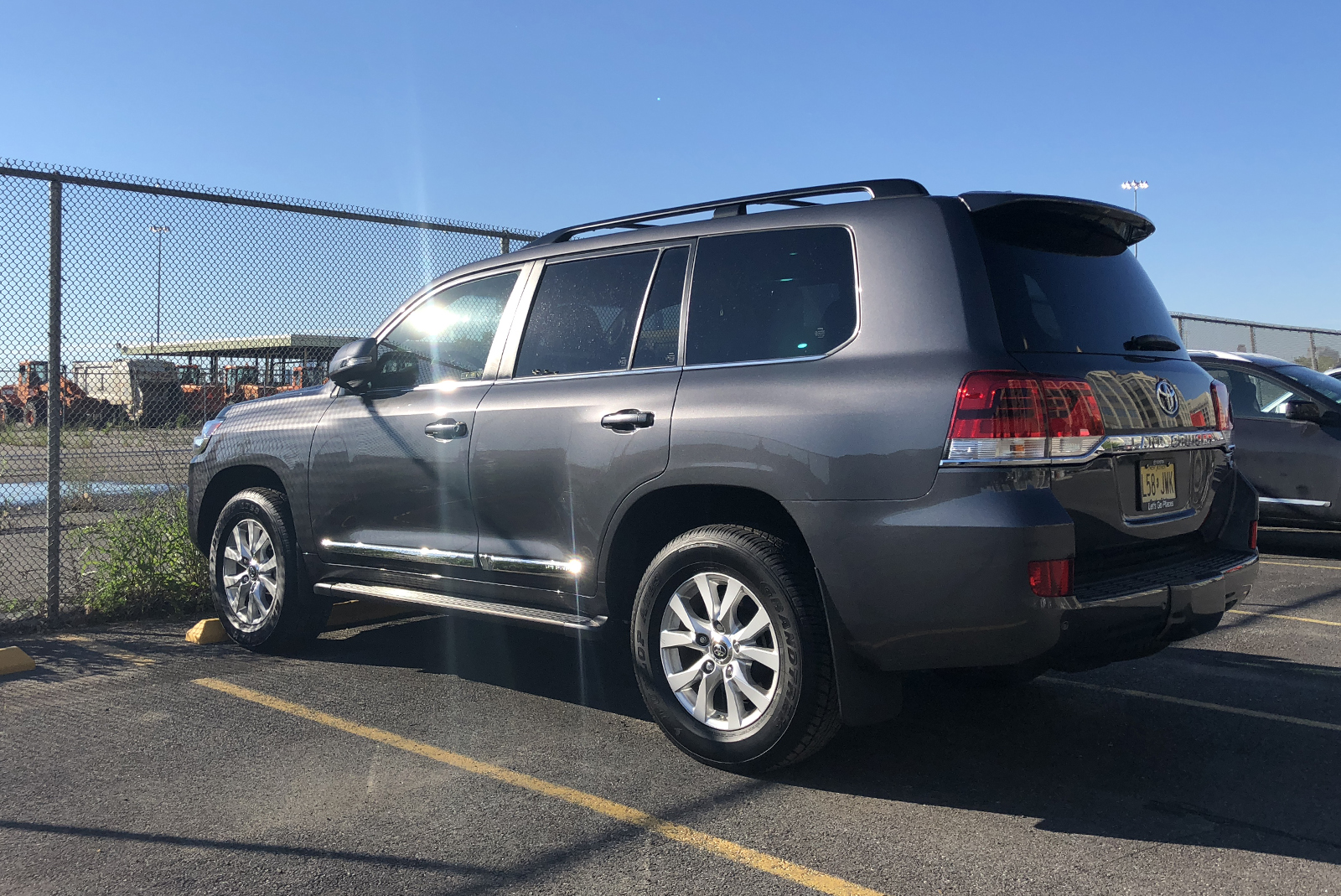 Cait Knoll
kylecheromcha
Touché.
I'm an unapologetic nostalgia enthusiast, so maybe I'm more willing to forgive some of the on-road complaints in the name of keeping another true body-on-frame SUV in the American market. I do think they'd sell about 10 times more of them if they knocked $20K off the price.
caitknoll
Uh, yeah...but alas, that's not gonna happen. So we will remain on different sides of this issue, I'm afraid.
kylecheromcha
But we agree though, there's a larger, untapped market out there that would overlook every critique we had if the price was right. Which goes back to the whole head vs. heart thing, and the essence of the Land Cruiser—the argument is just a little easier to settle with a lower cost of entry.
If your heart really wants the Land Cruiser, your head can only bleat "The price! The price!" so many times until that little voice gets washed away.
caitknoll
Maybe...but I feel like you'd end up searching for an older model before you coughed up the $85K for this new one.
kylecheromcha
Have you seen prices for used Land Cruisers lately? Maybe that's the real reason Toyota feels they can charge that much.
caitknoll
For sure, but if we're talking nostalgia being a driving factor, I'd want the thing I'm actually longing for. I'd rather pay for that. I don't want to buy this blobby new thing that can't decide what it is.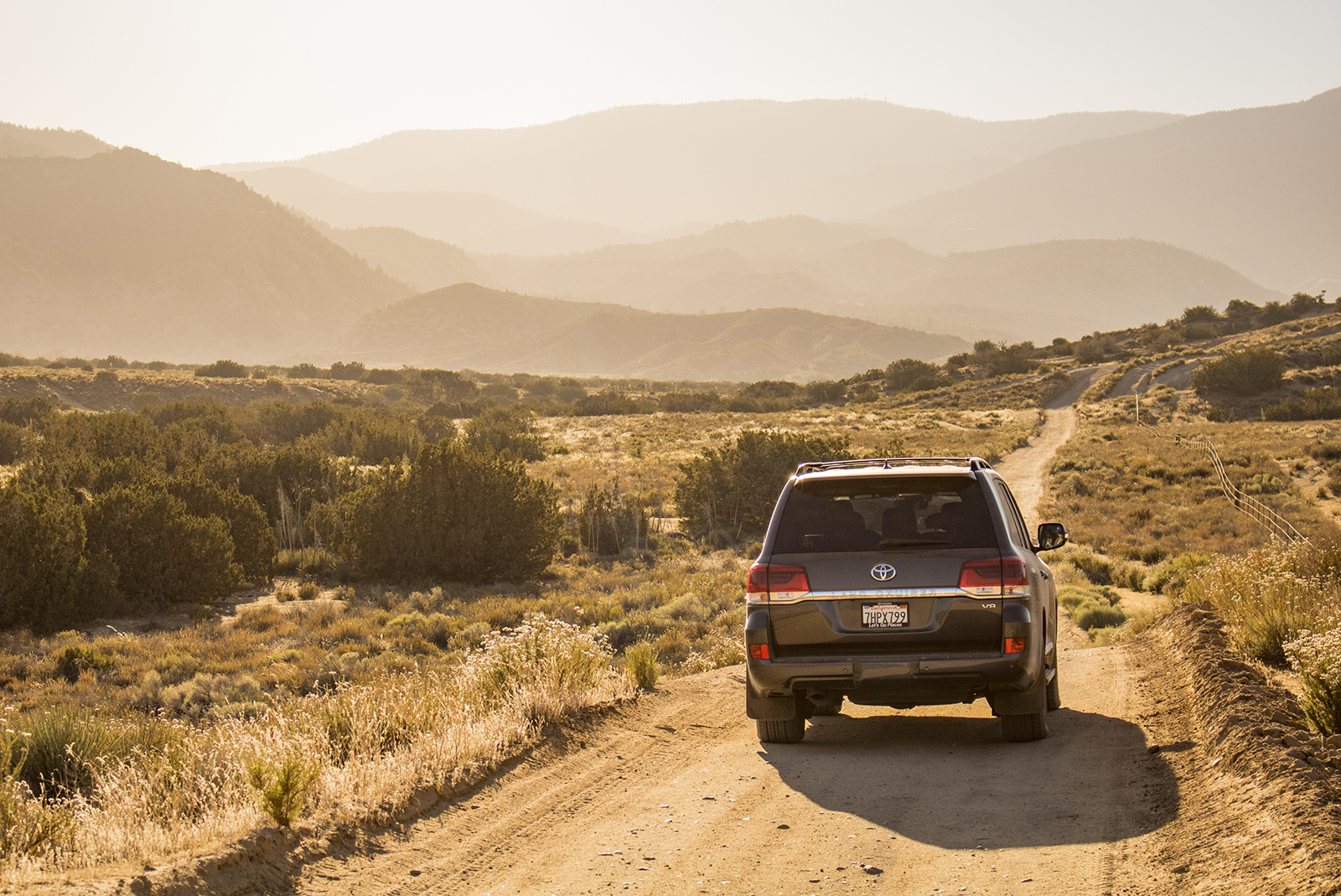 Kyle Cheromcha
kylecheromcha
Good point. I also think it's interesting that Toyota doesn't market or advertise the Land Cruiser at all, meaning it really only sells on a buyer's nostalgia for the old ones. So they're definitely still relying on that history.
I want ventilated seats though.
/giphy fancy pants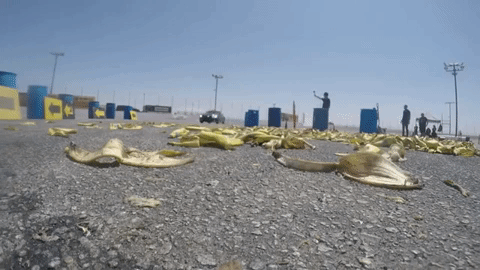 giphy
caitknoll
So bougie of you, Mr. California.
kylecheromcha
What can I say, it's hot as hell out here.
caitknoll
(In hell.)
On that note, I'll let you get back to oiling your beard or whatever you were doing before we started chatting.
kylecheromcha
I'm actually tending to my marijuana garden and enjoying a tofu latte.
caitknoll
There it is.
/giphy smug south park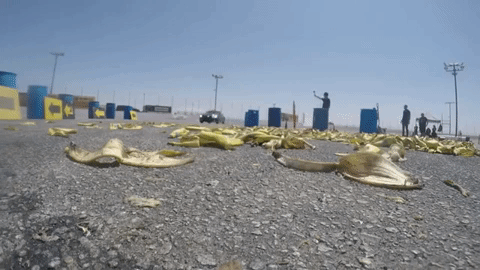 giphy
The 2018 Toyota Land Cruiser, By the Numbers
Price (as tested): $85,860 ($86,085)
Powertrain: 5.7-liter naturally-aspirated DOHC V8 engine; 381 horsepower, 401 pound-feet of torque; eight-speed automatic; full-time four-wheel-drive with low range
Ground Clearance: 8.9 inches
Approach/Departure Angles: 32º/24º
Payload/Towing Capacity: 1,320 pounds/8,100 pounds
Seats: eight
EPA Mileage: 13 mpg city, 18 highway
Top Speed: 114 mph (governed)
Number of hours spent off-roading the crap out of it: Not nearly enough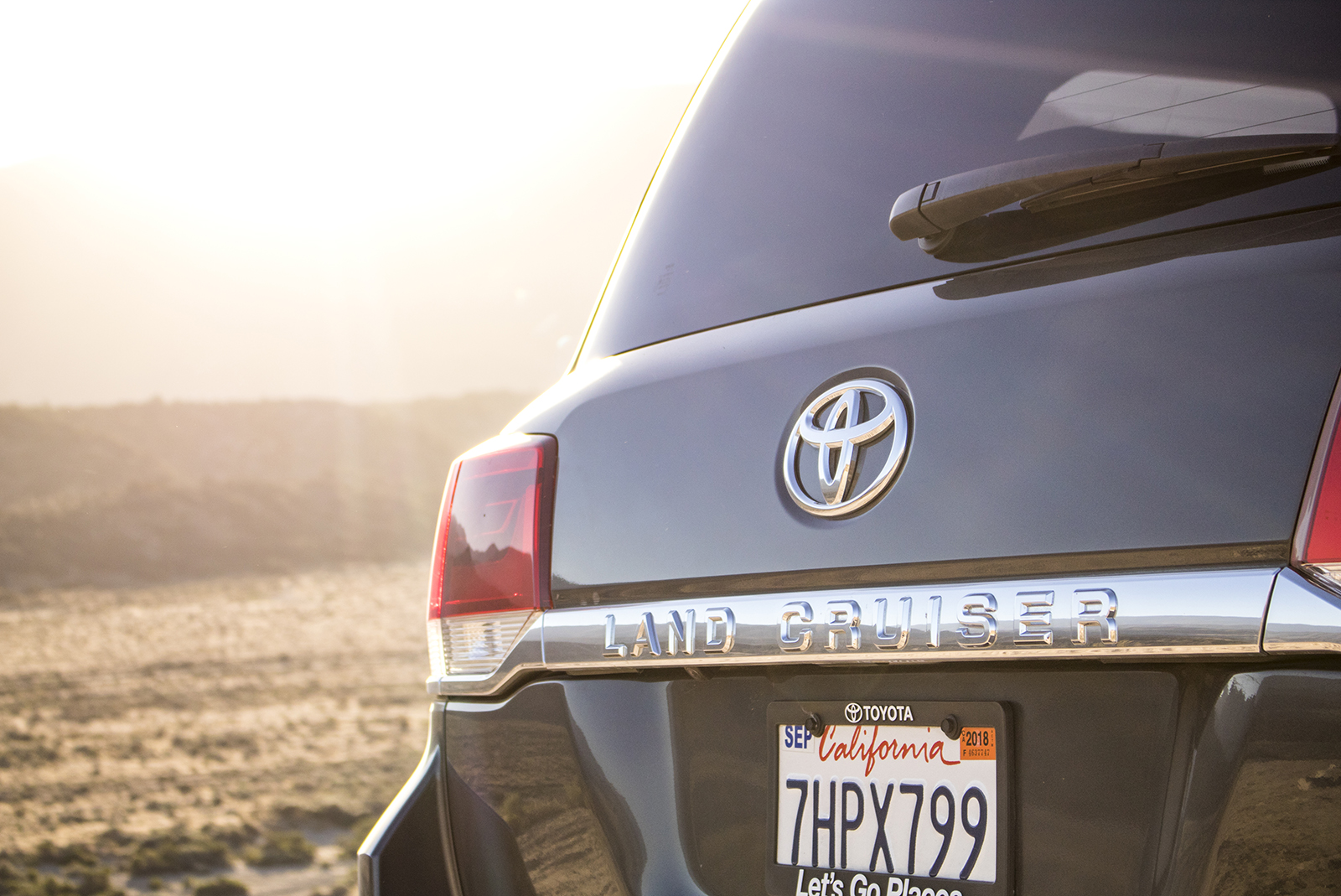 Kyle Cheromcha