An FCC application has been recently unearthed by CarScoops showing off a potential key fob design for the new mid-engined C8 Corvette. The fob itself is similar in appearance to a Cadillac-branded key that leaked a month ago, with buttons to operate the vehicle's locks, trunk, frunk, power convertible top, alarm, and remote starter. Another page in the FCC filing refers to the device as "GM MY2020 B1 KEYFOB," confirming that General Motors is aiming for a C8 launch within the 2020 model year. The back side of the fob shows a new redesign of the classic "crossed flags" Corvette logo.
The document also contains a diagram that confirms the fob will be compliant with wireless device standards in the United States, Canada, Europe, Taiwan, Japan, and South Korea. This information strongly hints that the next Corvette may also be available for sale in European and Asian markets.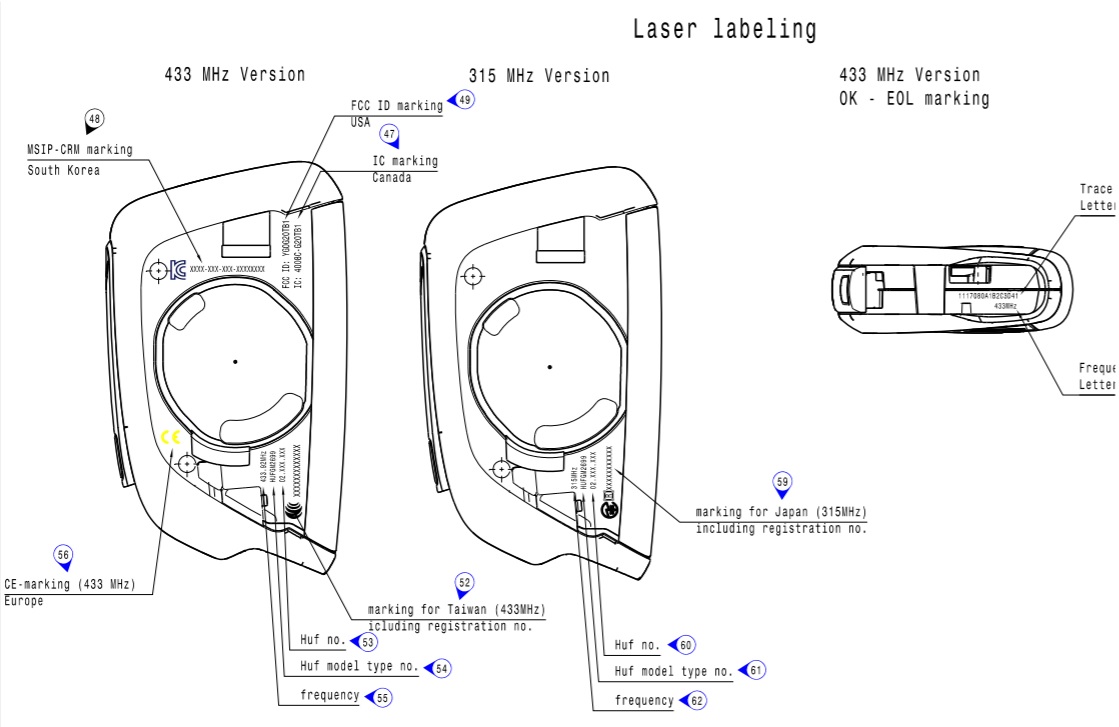 FCC
If GM is to hit its 2020 production goal, then it should be formally revealing the mid-engine Corvette soon. Perhaps at the Detroit Auto Show next month, or at the New York show in April of 2019. Despite multiple sightings of the C8 out-and-about in prototype camouflage, we still don't know a whole lot about the actual car apart from its general body shape. Rumor has it the new Corvette will kick the LT-based small block engine in favor of GM's brand new double overhead cam "Blackwing" V8. Full specs on the Blackwing have also not been fully released, but we do know that the engine will have 4.2 liters of displacement, feature twin-turbochargers, and make over 500 horsepower.