Dodge is launching its newest baby, the 2020 Dodge Charger Hellcat Widebody, directly into the spotlight just days after its unveiling. This weekend, Dodge's longtime racing partner will send the new Charger to new heights at the 2019 Pikes Peak International Hill Climb, and professional racing driver Randy Pobst is the man tasked with reaching the summit.
The one-off Charger Widebody will join Wesley Motorsports' Challenger Hellcat Redeye Widebody as they compete in the exhibition class of the world-famous hill climb. According to Dodge, the stunt has been in the works for roughly three to four months now, and they're really just sending the Hellcat up there for some good ol' fun (and probably some primo exposure).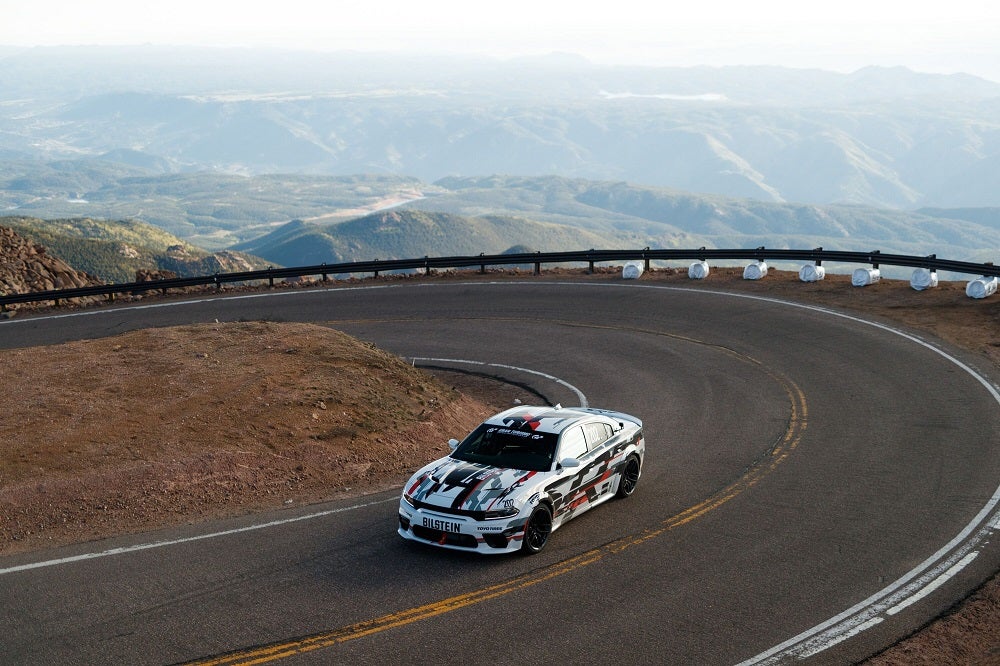 FCA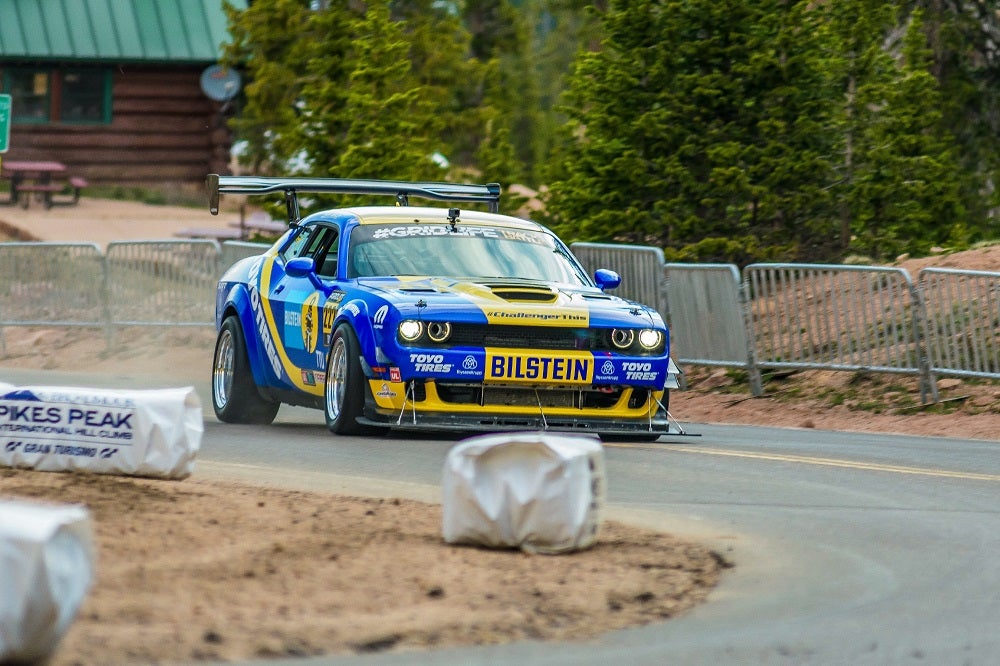 FCA
Due to the 14,115 feet in elevation at the summit of Pikes Peak, the new muscle car has had to undergo several upgrades in order to make it competitive and safe for Pobst. The 6.2-liter supercharged V8 has had some slight tuning work performed to cope with the altitude, and a racing exhaust has also been fitted. Also, most of the interior has been stripped out to save weight, and a custom roll-cage has been installed to keep the driver safe if something were to go wrong during one of the 156 turns on the run up the hill.
This weekend will mark Pobst's fourth run up Pikes Peak and Wesley Motorsports third. The family-owned racing team has previously tackled the 12.4-mile track with a Challenger Hellcat Redeye Widebody and a Viper ACR.