The updated 2020 Ford Super Duty will be in showrooms later this year and as that time draws ever-closer, we learn a bit more about the truck's newest features. Up to this point, one of the largest unknowns has been the performance of the pickup's new 7.3-liter gasoline V8; however, we now know that it'll offer best-in-class figures for both horsepower and torque, beating out the segment's heavy-hitting entrants from General Motors and Ram and earning the title of most powerful heavy duty pickup truck.
The 7.3-liter V8 makes 430 horsepower at 5,000 RPM and 475 pound-feet of torque at 4,000 RPM. In chassis cab applications, where the 7.3-liter is offered dyno-certified, those figures are measured at 350 horsepower and 468 pound-feet.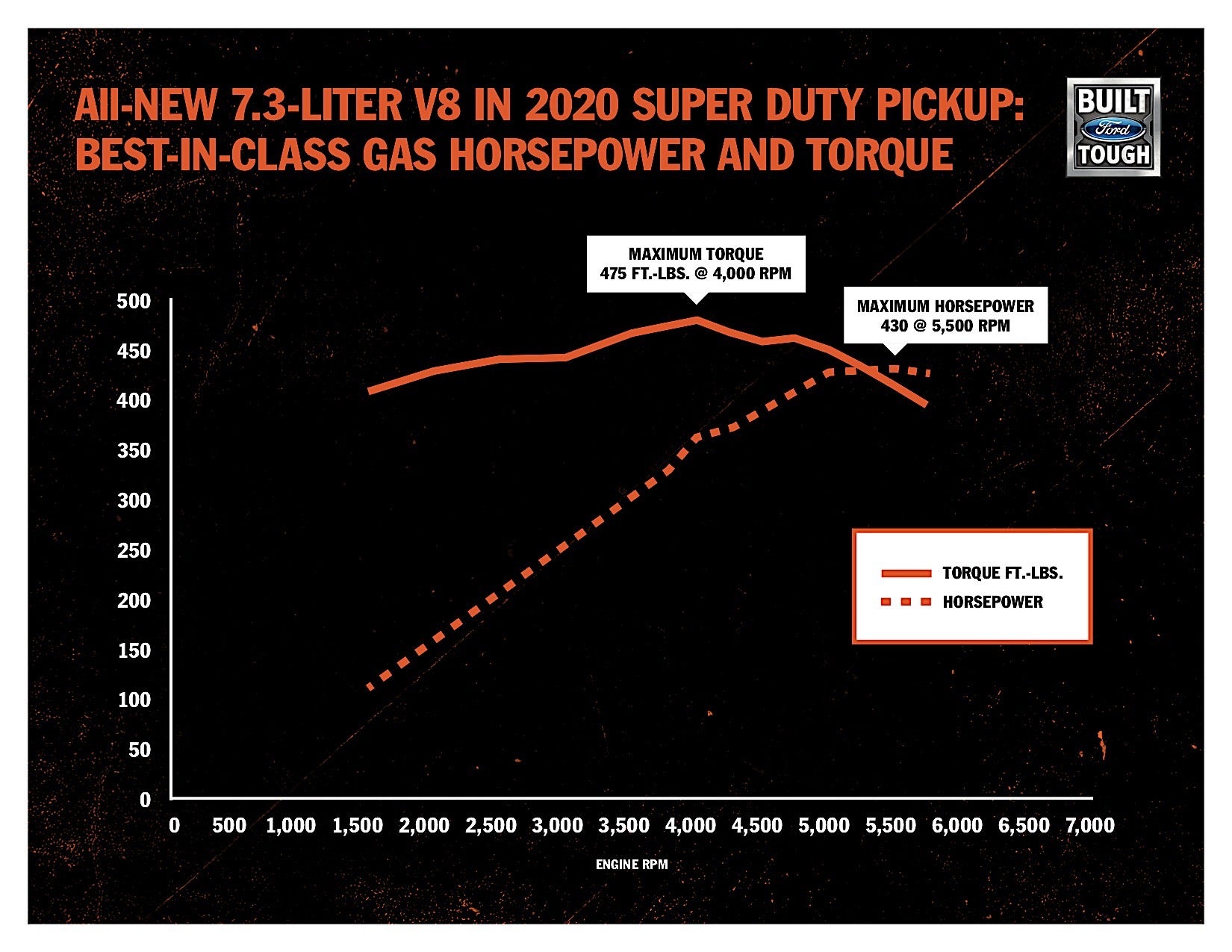 Ford
In Super Duty applications, that new engine is mated to a beefed-up 10-speed automatic transmission. At a recent powertrain event in Detroit, Ford engineers told reporters that the new transmission is identical in size to the outgoing six-speed auto and only gains 3.5-pounds in total weight. 
The Medium Duty trucks get the new 7.3-liter gasoline V8 but still use the six-speed automatic.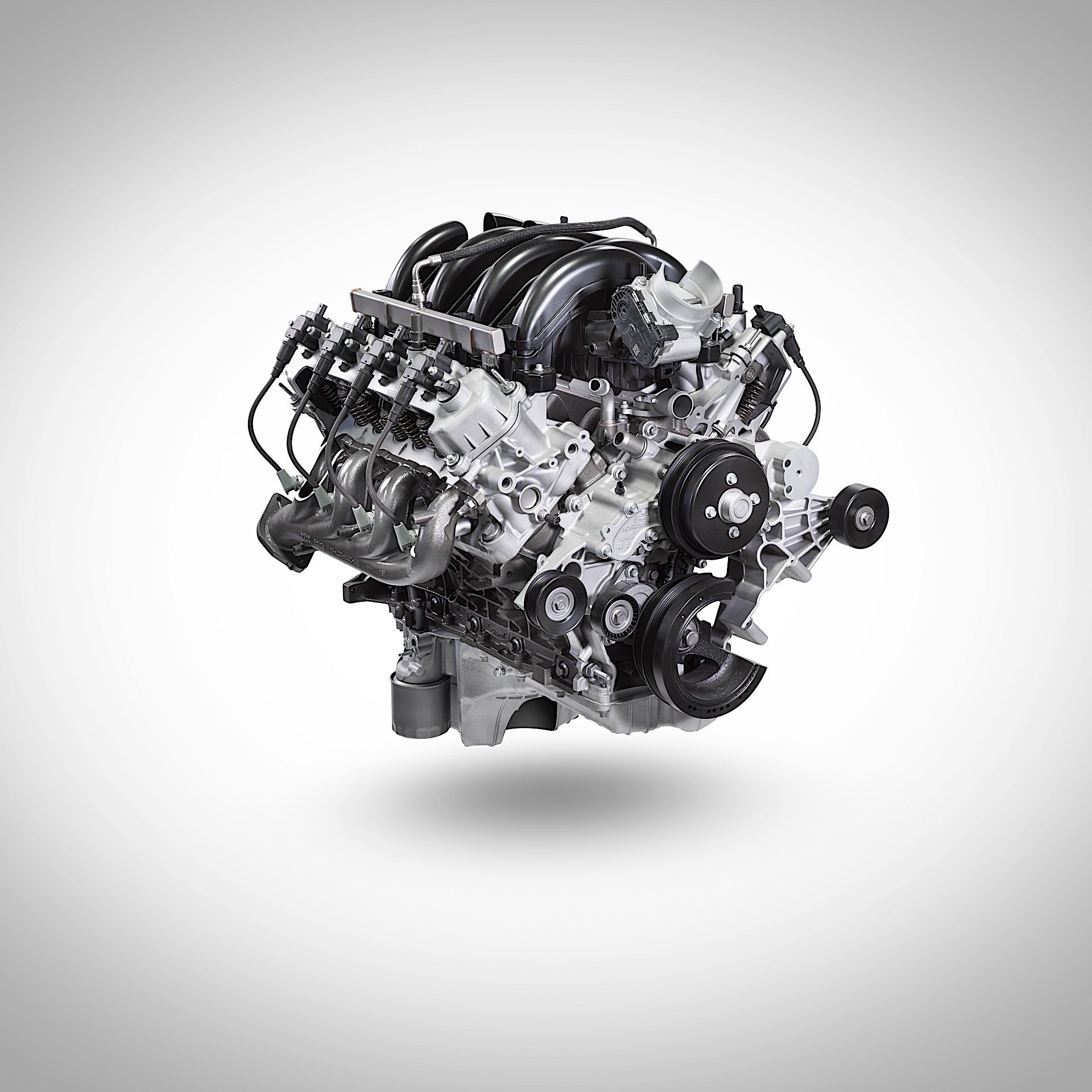 Ford's 7.3-liter V8, Ford
During the event, Ford also talked about some of the engineering differences in the revised Power Stroke diesel engine over the previous generation. The available PTO option will output 300 pound-feet of torque, which is 50 pound-feet more than the competition, meaning commercial fleet operators will likely appreciate the extra performance for the accessories they need to run while on the job site.
Ford would not divulge any horsepower or torque specifics for the Power Stroke, leaving the question of whether or not it will match or surpass Ram's 1,000 pound-feet offering up in the air.
As for the new 7.3-liter, it was designed from the ground up to be a workhorse. And while there have been rumors that it might appear in something like the Raptor or even the Mustang, Ford won't give any credit to such hearsay—at least for the time being.