Nissan might be rolling out crossovers like the Rogue and Kicks and pickup trucks like the Titan and Titan XD, but it certainly isn't giving up on sedans. As a result, it's completely re-vamped its best-selling model in the United States: the all-new 2020 Sentra.
With over six million deliveries to date, Nissan wanted to make sure it didn't stray too far from the four-door's successful formula. With the new Sentra's aesthetics, it's clear that the company dedicated a great amount of effort to make sure the new model carried the torch with pride but also with a new and energizing attitude.
The 2020 Sentra replaces the tired design of the last-gen car that's been in place since 2013 with a dramatically revised exterior styling. It reflects the company's latest direction first introduced with the new Altima sedan and the results are admittedly handsome and upscale, especially when compared to the outgoing car.
The swanky ambiance carries over into the cabin, where the Sentra does away with the inconsistent mish-mash of shapes and swoops from the old car and ushers in a more straight-edged, angular appearance. The result is a much cleaner layout including the new-age center stack.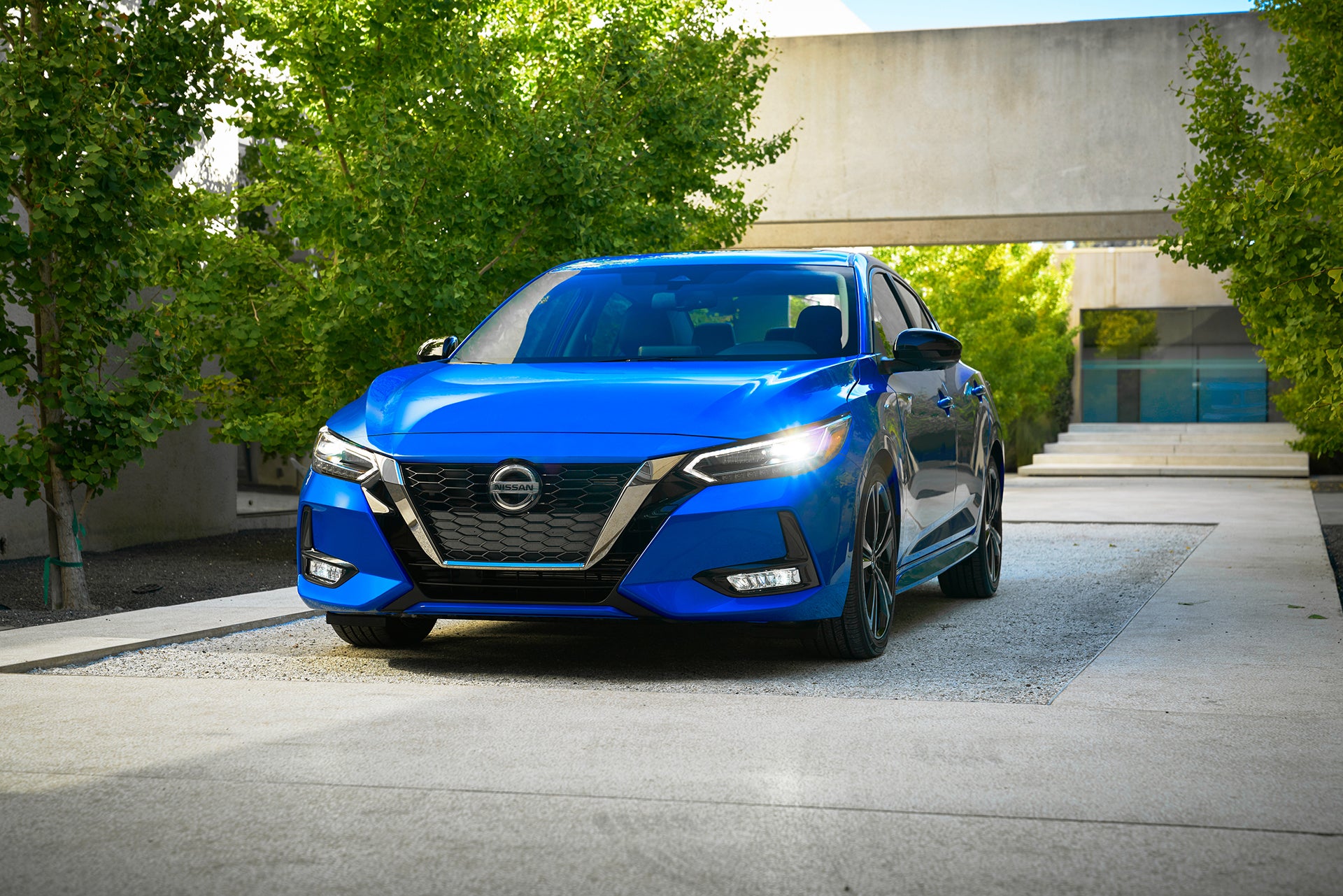 Nissan USA
It's also adorned with fresh technology, as the Sentra gains a suite of passive and active safety gear as part of Nissan's Safety Shield 360. This comes standard with NissanConnect infotainment, which features Apple CarPlay, Android Auto, Bluetooth connectivity, and more.
Under the hood sits a 2.0-liter, naturally aspirated four-cylinder in place of the old car's 1.8-liter mill. The result is 149 horsepower and 145 pound-feet of torque, versus 124 hp and 125 pound-feet. Nissan's ubiquitous Xtronic continuously variable transmission still sends power to the front wheels, but it's been revised to accommodate the power boost.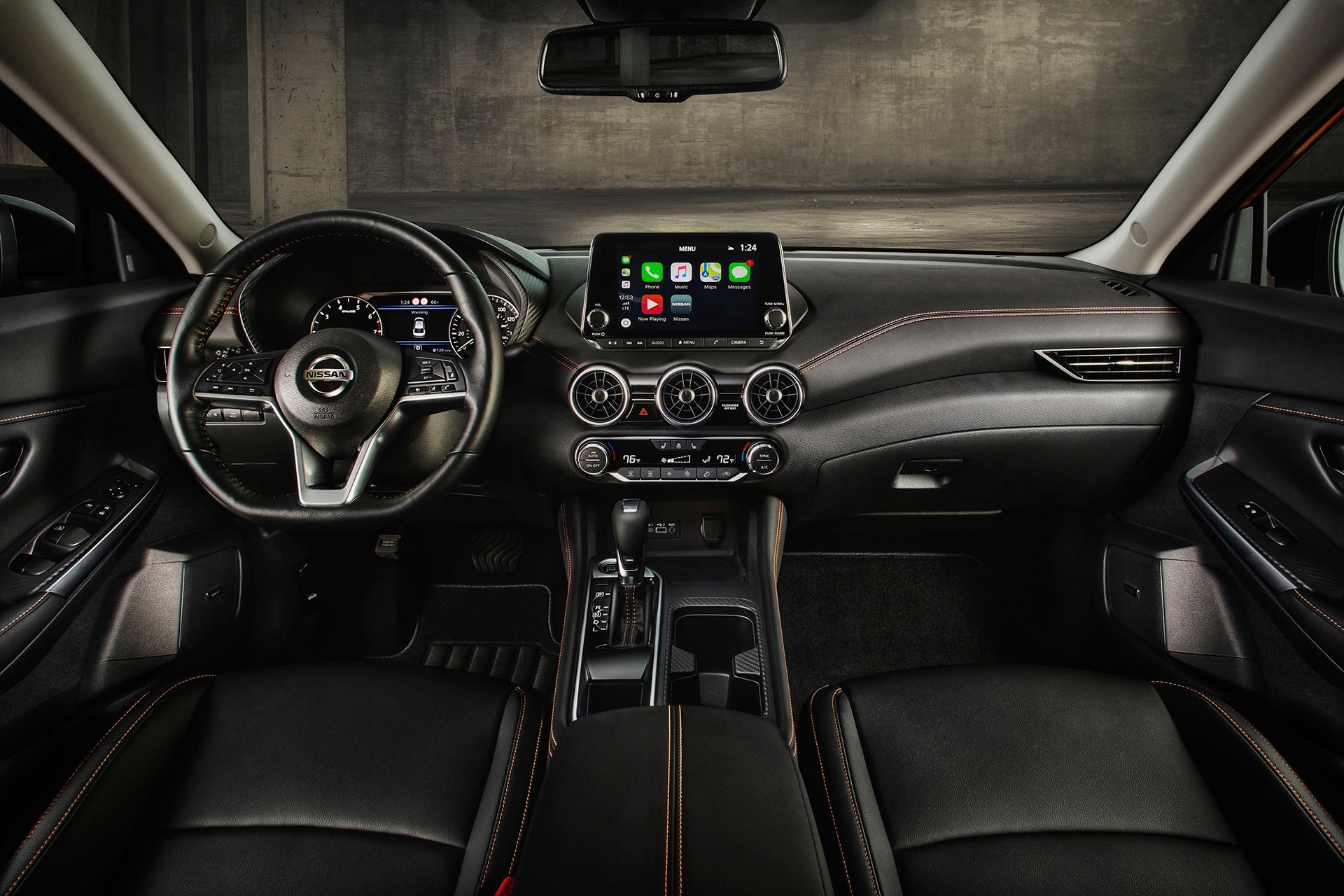 Nissan USA
The Sentra also benefits from a completely new platform, which means a lower center of gravity and a fully independent rear suspension setup, paired with MacPherson struts up front with twin-tube shock absorbers. This is a clear step above its predecessor's cost-cutting and compromising torsion-beam rear setup and strut arrangement up front.
Collectively, the 2020 Sentra appears to be a much-improved vehicle over the car it replaces, at least on paper. But we'll only know for sure when we get behind the wheel to see if the Sentra can hold its own against the current king of the compact sedan segment and a The Drive favorite,