Recipes are important. Recipes matter. Whether it's a special dish that's been passed down through generations or that one Bloody Mary mix you don't shut up about, recipes are in place for a reason: to ensure a consistent result and the satisfaction that comes with it. This is why every Tahoe I've driven over the last 16 years has been essentially the same. By now, GM knows better than to modify the extremely profitable recipe of its big, body-on-frame SUVs like the 2021 Chevy Tahoe.
When the all-new Tahoe/Yukon made its big splash back in December 2019, it promised new technologies, refined interiors, and the same tank-like presence it's always enjoyed. The switch to independent rear suspension from a solid axle seemed like the biggest obvious change this round. But there was something else, something that—quite frankly—caught most of us by surprise: the addition of an optional diesel engine. In its latest iteration, the Tahoe offers a 3.0-liter Duramax turbo-diesel engine upgrade applicable to any trim for just $995. That's right, whether you buy a base LS or top-of-the-line High Country, it's just $995 to drop that diesel in.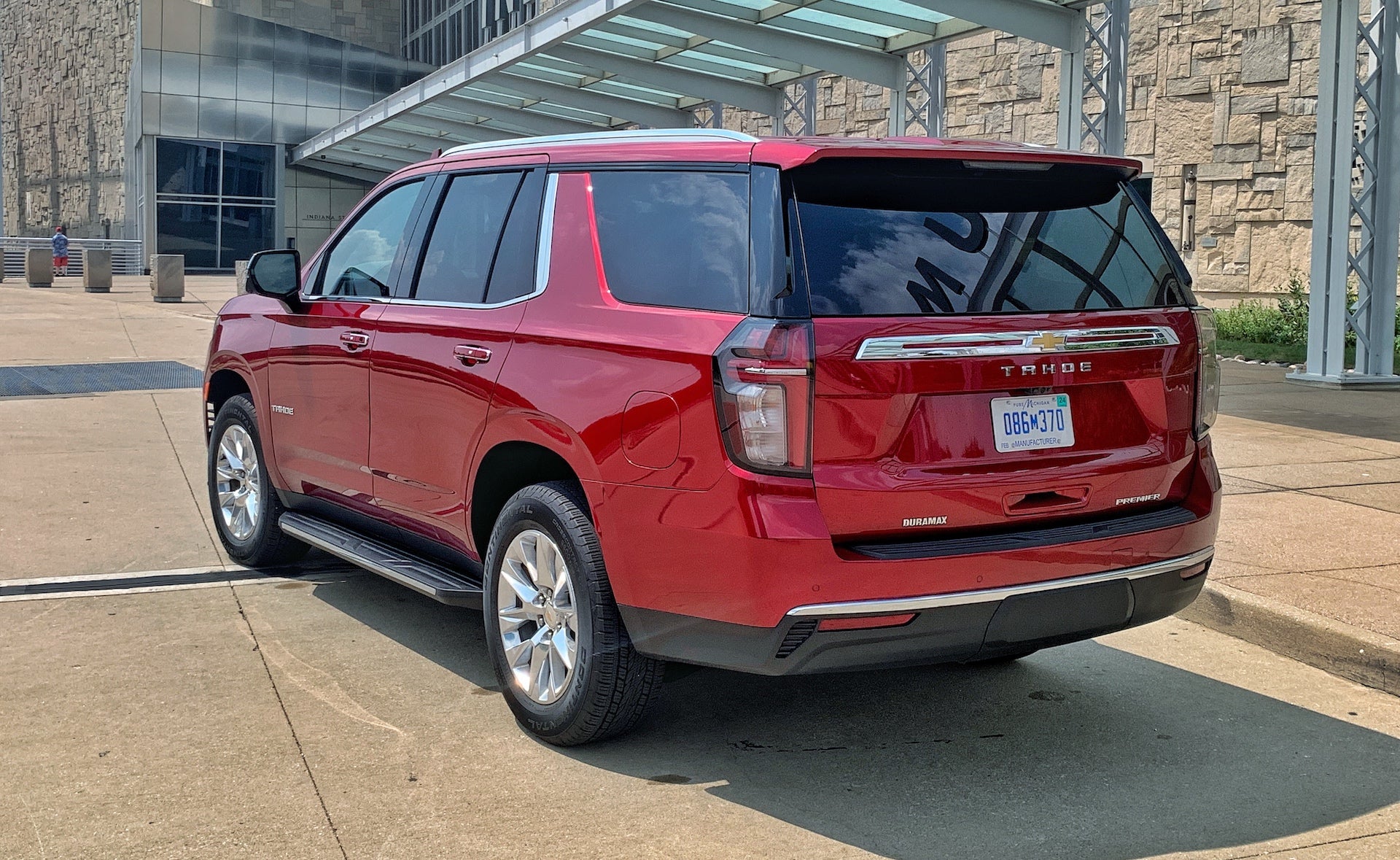 Jerry Perez
I had the opportunity to test a Tahoe Z71 with the 5.3-liter V8 last year and I found it to be a leader in its segment, a king of the road. This summer, GM loaned a 2021 Chevy Tahoe Premier 4WD equipped with the 3.0-liter diesel, providing a chance to analyze how a different engine alters what's essentially the same vehicle. Check out that earlier review if you're looking for a comprehensive rundown of the truck—today, we're going to dig into just what makes the diesel Tahoe so great.
2021 Chevrolet Tahoe 4WD Premier: By the Numbers
Base price (as tested): $50,895 ($75,165)
Powertrain: 3.0-liter turbocharged diesel inline-six | 10-speed automatic transmission | four-wheel drive
Horsepower: 277 @ 3,750 rpm
Torque: 460 lb-ft @ 1,500 rpm
Max towing capacity: 8,000 pounds
Max payload capacity: 1,625 pounds
Curb weight: 5,904 pounds
Fuel economy: 20 mpg city | 26 highway | 22 combined
Cargo volume: 72.6 cubic feet | 25.5 with third row up
Quick take: This is the best version of the best American three-row SUV.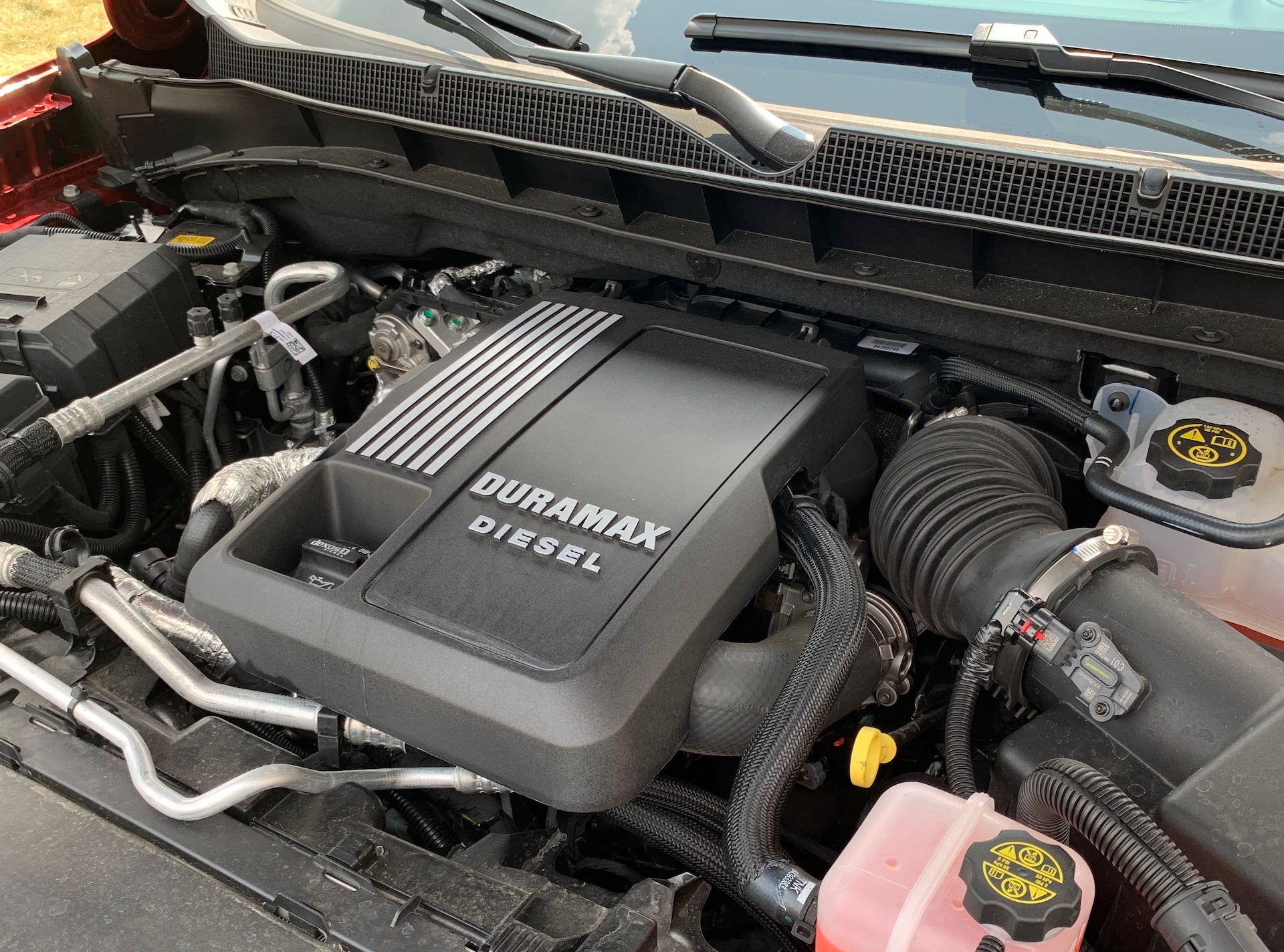 Jerry Perez
The Basics
Let's get some of the basics out of the way first. The diesel-powered Tahoe does not look any different than its gas-powered sibling inside or out. However, the tailgate gets a discreet Duramax badge that's easy to miss and serves as the only indicator that there's a diesel mill under the hood.
The 3.0-liter Duramax turbo-diesel engine produces a total of 277 horsepower, meaning that it's down 77 hp from the standard 355-hp 5.3-liter V8, and down a further 183 hp on the optional 420-hp, 6.2-liter V8. However, the latter is only available on the most expensive High Country trim. In terms of torque, the diesel's 460 pound-feet bests the 5.3 V8's 383 lb-ft. In terms of maximum towing capacity in four-wheel-drive configuration, the diesel loses out a bit to its gas-powered sibling, boasting an 8,000-pound limit compared to the latter's 8,200-pound limit.
The 4WD diesel gets an EPA-estimated 20 mpg in the city and 26 mpg on the highway, which is considerably higher than the 5.3's 15 mpg in the city and 20 mpg on the highway.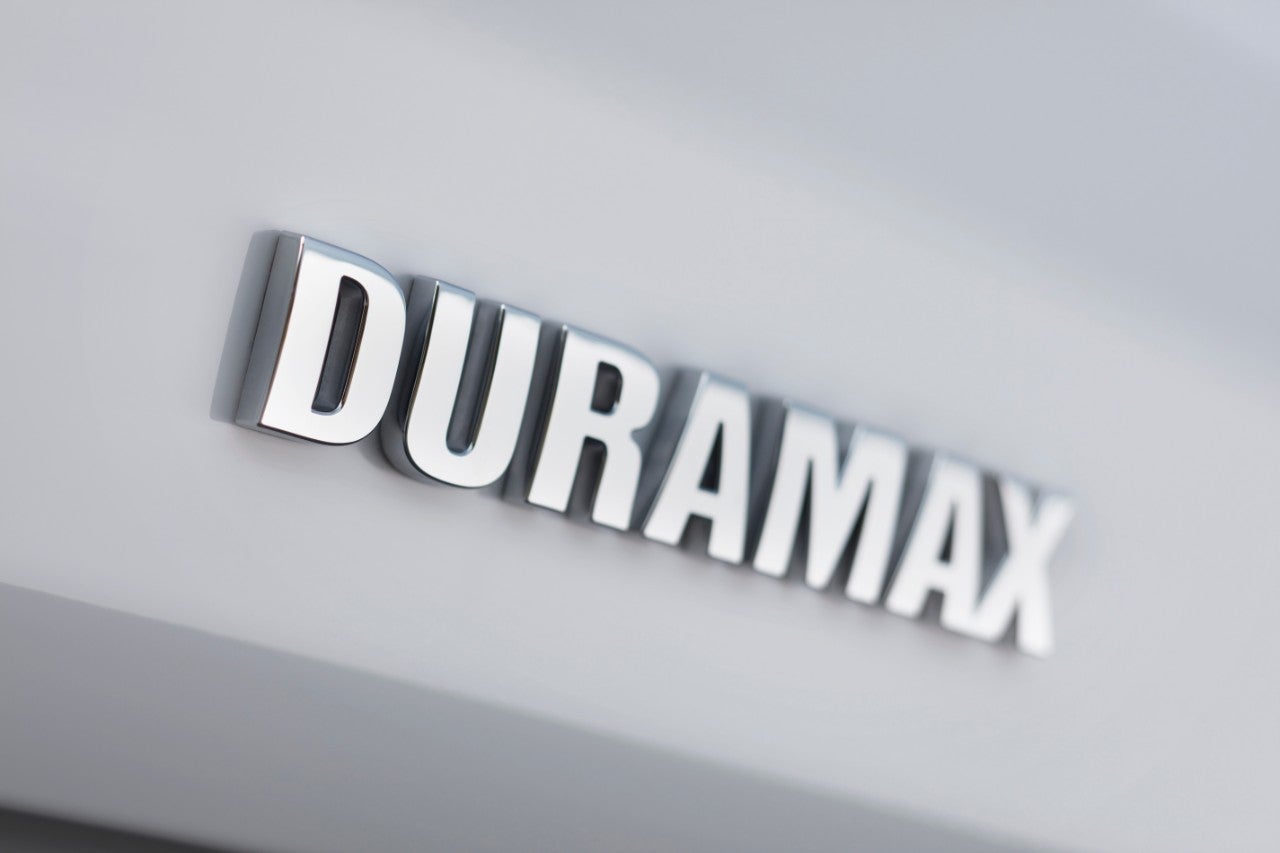 Chevrolet
If 4WD is of no use to you, the 2WD diesel Tahoe offers slightly higher towing capacity and improved fuel economy. They are rated at 8,200 pounds, and 21 mpg in the city and 28 on the highway, respectively.
All models are equipped with a 24-gallon fuel tank.
The Diesel Experience
You can't really say the word diesel nowadays without conjuring up two things: VW's dieselgate or country boys rolling coal in their brodozers complete with Fuck Your Feelings bumper stickers. Perhaps this is why a few bystanders who approached me to compliment the Tahoe's good looks were shocked when I told them it was a diesel.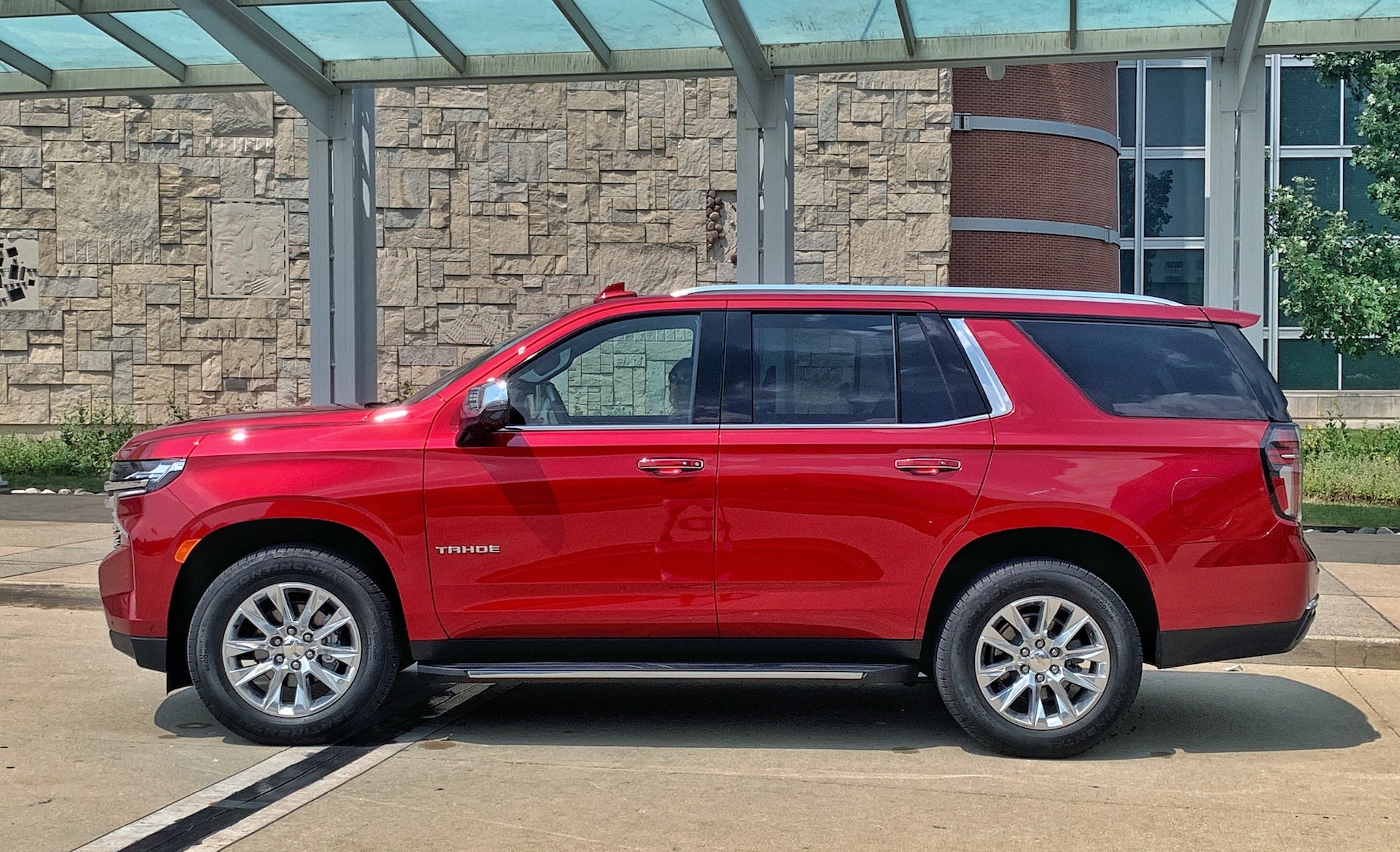 Jerry Perez
The first thing to know about the powertrain is that it's refined. I'm convinced if you hand the keys to someone and don't tell them it's got a diesel engine, they wouldn't even realize it on their own. The Duramax mill is silent and smooth and can't really be lumped into the same category as other diesel engines out there, including the now-defunct 3.0-liter PowerStroke from Ford. Compared to those, the Duramax is a purring kitten.
The second thing to know is the differences between the diesel and the gas models are minimal, but also huge at the same time. I know... just stay with me.
As mentioned in our V8 Tahoe review, the 5.3-liter engine is more than adequate for most driving scenarios. At highway speeds, however, it doesn't have the oomph to quickly get up to speed and pass—at least, not during my test, which saw the SUV stuffed with seven people, luggage, and heavy gear in a hitch-mounted cargo tray. And while my total payload wasn't insignificant then, it most certainly wasn't 8,200 pounds, which is the Tahoe's max towing capacity.
The conditions in which I drove the Tahoe diesel were nearly identical: a road trip with a bunch of people and a bunch of cargo—but the experience was quite different. 
Unlike with the gas engine, low-end torque was always present in the Duramax, helping with smooth and easy take-offs, and then sending the truck forward until your right foot said otherwise. Acceleration from a complete stop is surprisingly quick for such a large vehicle, and at highway speeds—the 5.3's Achilles heel—the diesel sped up and passed traffic easily, the speedometer approaching 75, 80, and 90 mph with a surprising quickness. The whole package just felt much more capable than the V8's 355 hp, more at ease, never straining.
It's also worth mentioning the diesel Tahoe is also the heaviest Tahoe of them all, tipping the scale at 5,904 pounds—nearly 250 pounds heavier than a 4WD 5.3 and nearly 60 more than a 6.2 in similar guise. That makes the diesel's performance all the more impressive.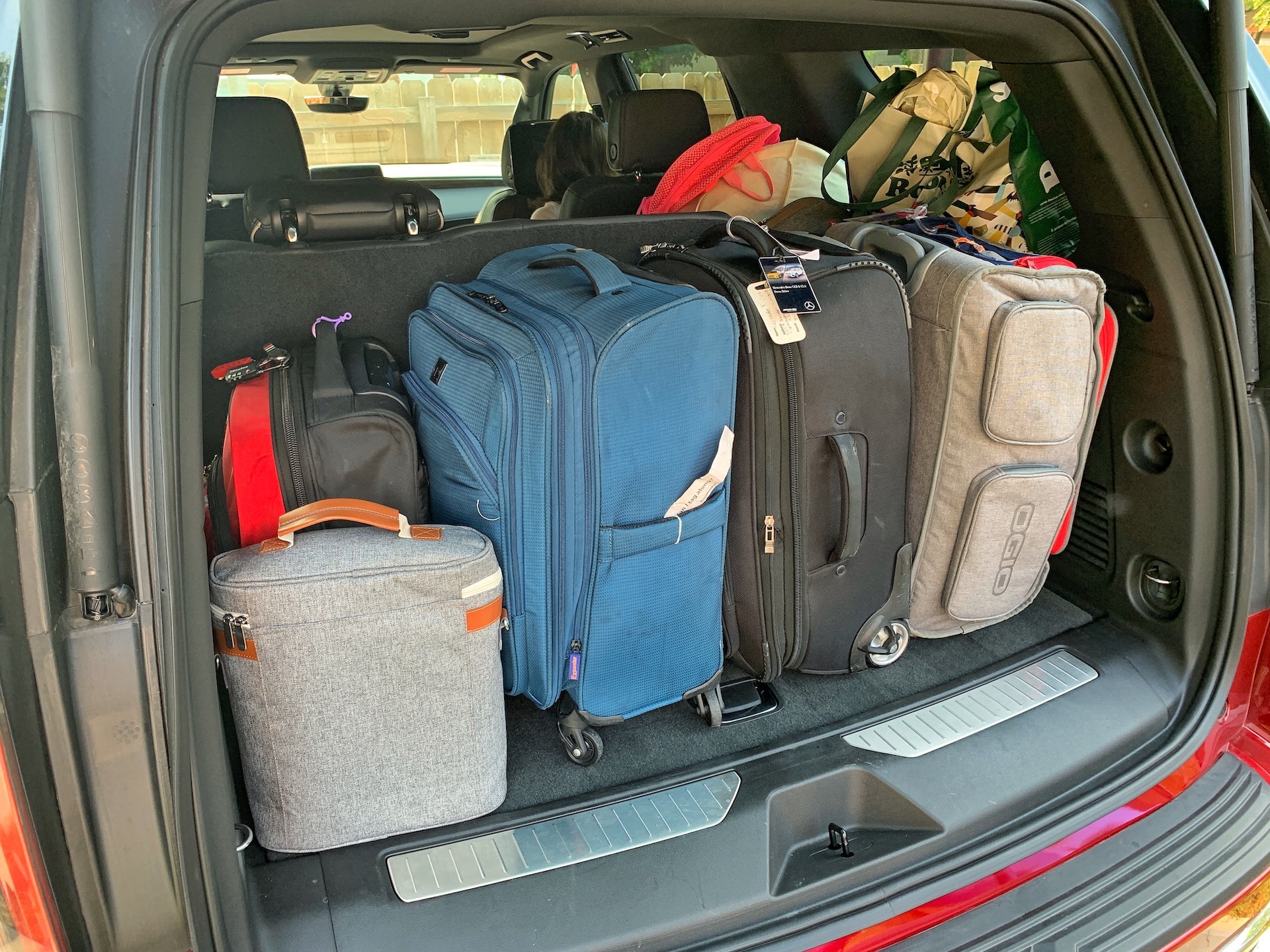 Jerry Perez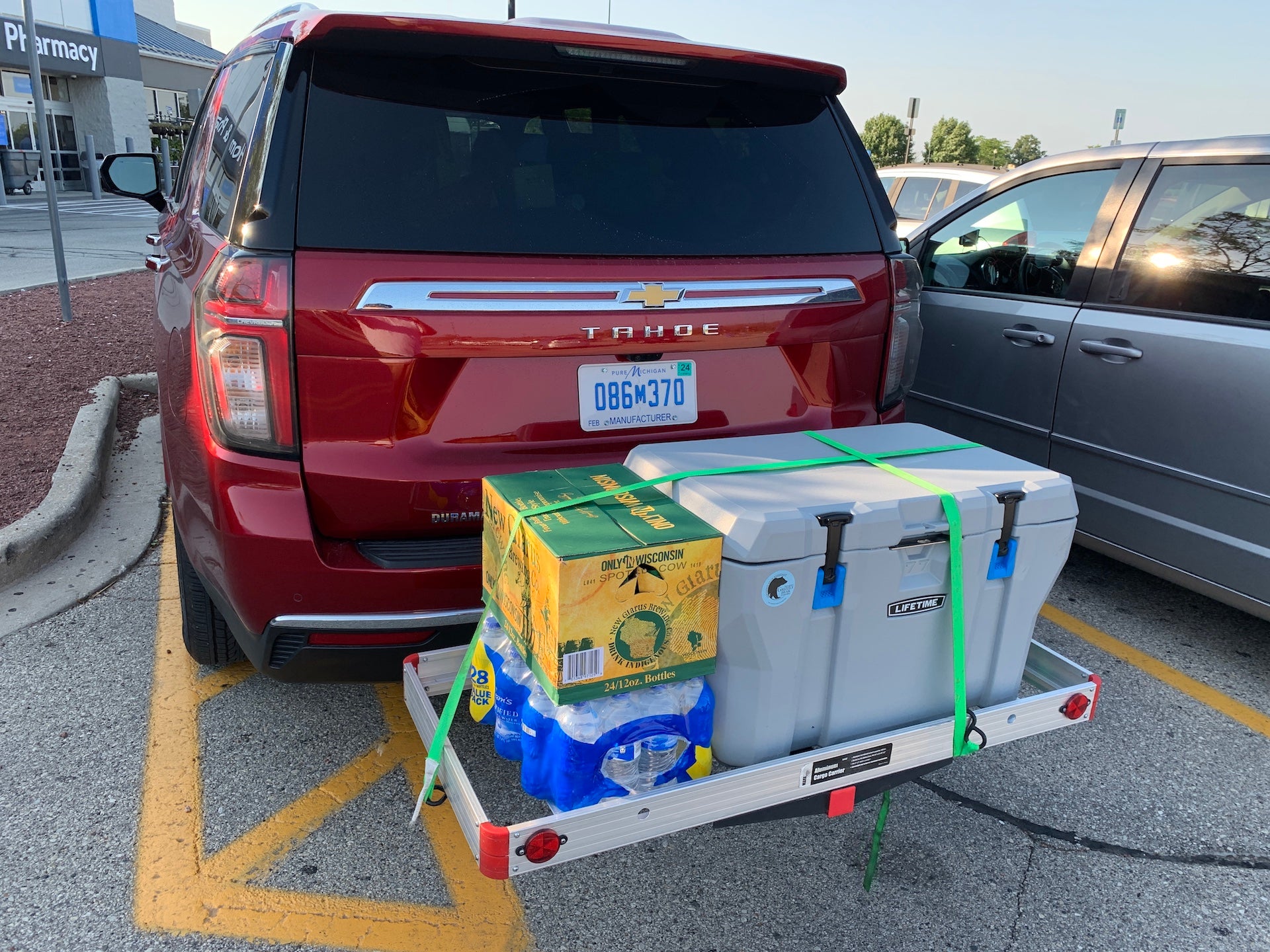 Jerry Perez
In addition to the acceleration and overall effortlessness, it was also much quieter than its gasoline counterpart. Step on it hard and there's still only the faintest grumble from the Duramax. You feel the towering SUV cannonball toward the horizon as if it were being pushed from behind by an invisible hand. Do the same in the V8, and you'll hear the engine rev up and scream like it's being overworked. The difference is night and day.
This is exactly what I meant by small but important differences. The end result is the same when you step on the accelerator, but one engine goes about it so much different than the other.  
Which Engine Is Best?
None of the praised I just bestowed upon the diesel Tahoe—low-end torque, cruising at low revs—will surprise diesel truck aficionados, as it's all pretty basic Diesel 101. However, unlike in most pickup trucks, where opting for a big diesel engine can cost thousands upon thousands of additional dollars, getting a diesel engine in a Tahoe is much more accessible. So is it worth it?
If it was me going to a Chevy dealer, I would most definitely spring an extra $995 for the Duramax diesel. It simply makes the Tahoe a better truck. It makes it drive better, it makes the ride quieter and more relaxed, and if you were towing with it, it'd also make it tow better, given the increase in torque over the gasoline engine.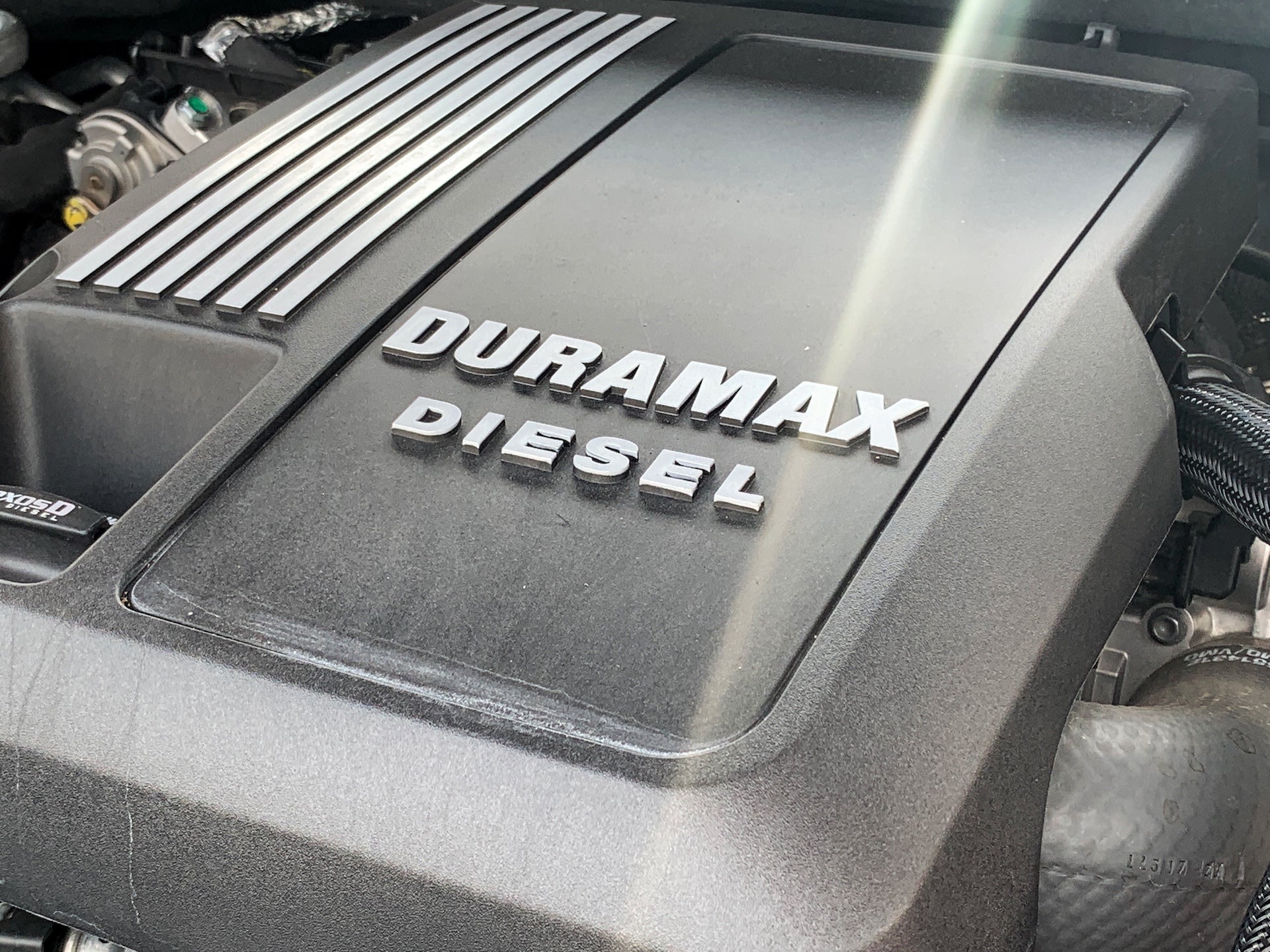 Jerry Perez
Sure, diesel comes with a few drawbacks, such as the higher price of entry and the need to refill the DEF tank from time to time. And let's not forget the historically higher prices for a gallon of diesel than a gallon of regular unleaded gasoline, or that some gas stations simply don't carry diesel. But if you can overlook those factors, you'll be rewarded with a primo three-row SUV that just loves to hit the open road.
At the end of the day, whether you choose gasoline or diesel, you'll be rewarded with Chevy's excellent recipe for a vehicle that's comfortable, practical, and extremely capable. But if you want to have the secret, family-only, extra-tasty version of that recipe, you'll choose a Tahoe with the Duramax diesel.
Email the author at [email protected]