That the 2021 Dodge Charger SRT Hellcat Redeye Widebody (phew) exists is the most remarkable thing about it, and there are a lot of remarkable things here. But in the middle of a pandemic and even aside from that, one of the most miserable years many of us can remember, Dodge trots out a 797-horsepower version of a car that also happens to perform commendable duty as a taxicab and a police cruiser.
God bless America.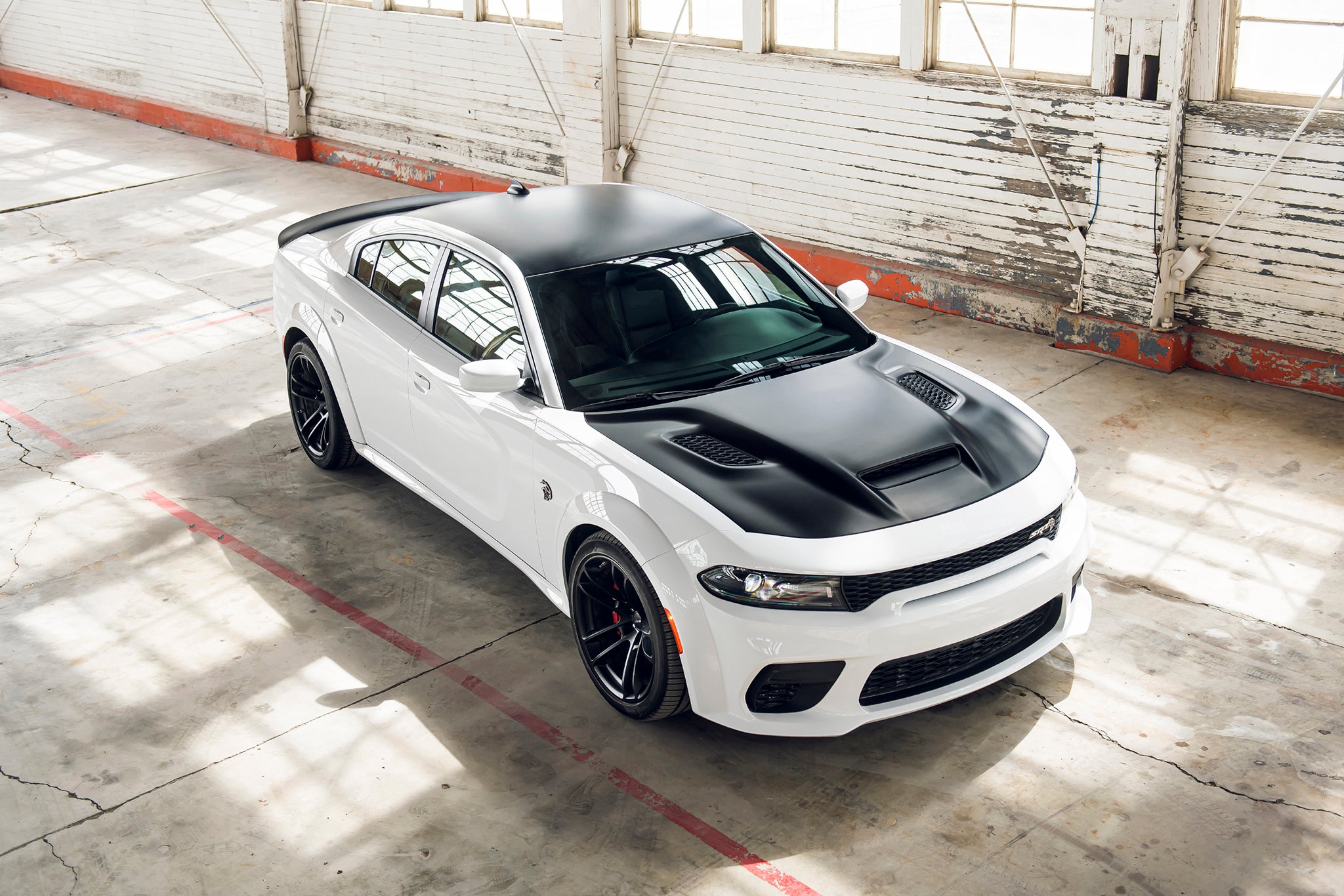 Dodge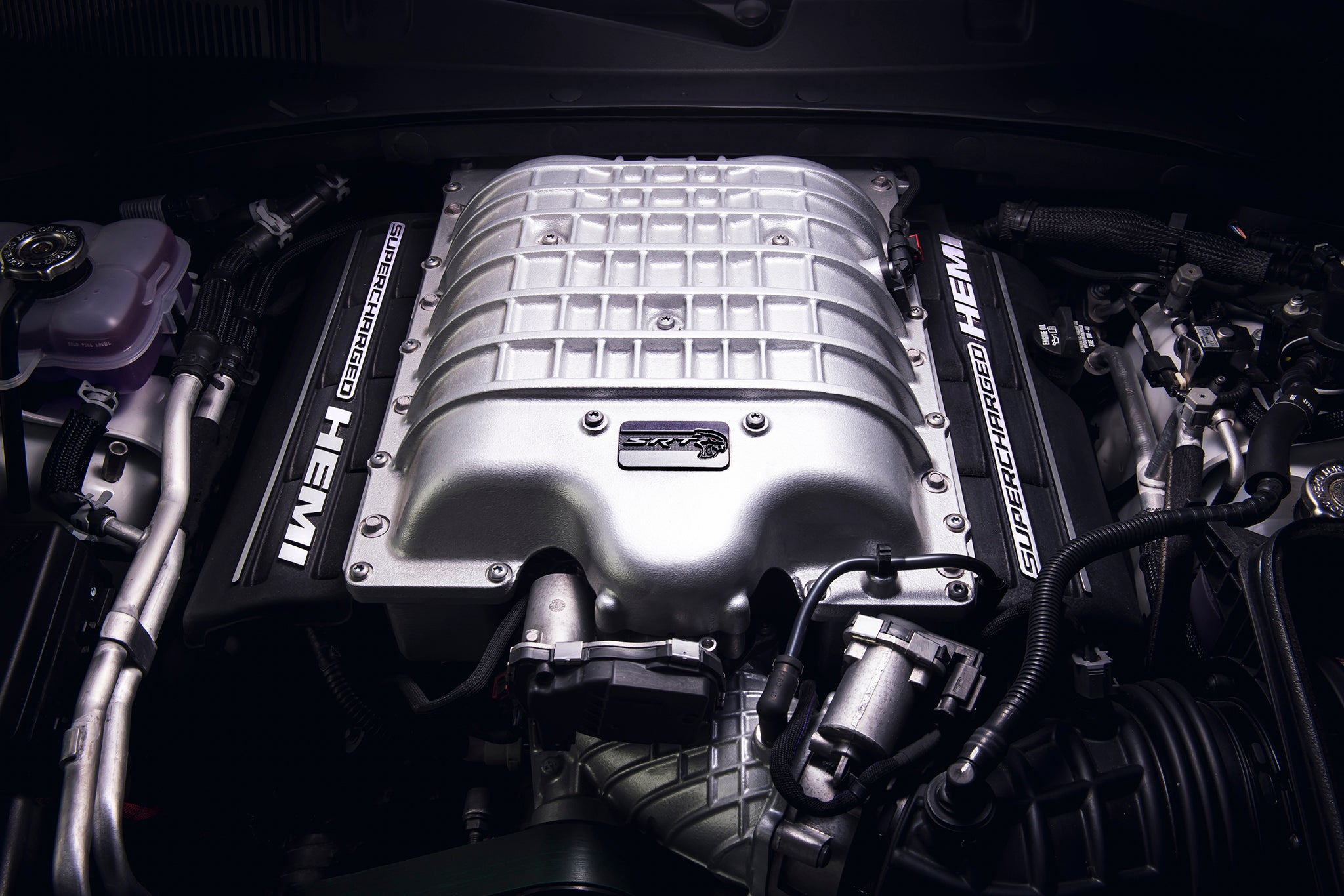 Dodge
Let's get the price out of the way first: $78,595, plus $1,495 shipping, brings the total to $80,090, or about $50,000 more than a base V-6 Charger, and even that vehicle is good-looking and fun to drive. No other car has this kind of a spread, and gets it right at both ends. Of course, it would be criminal if they didn't—there are still memories of Daimler-Chrysler under this body, having been in service for 15 years. But Dodge keeps making it and its platform-mate, the Challenger, better, because what's the alternative? Chrysler has no money for an all-new car, unless it was based on an Alfa-Romeo platform, and no one wants that, least of all Alfa. In a segment where sales are tanking, Charger sales are up, and the Challenger is holding its own. 
God bless—sorry, already went there.
2021 Dodge Charger SRT Hellcat Redeye Widebody, By The Numbers
Base price (as tested): $78,575 ($80,020)
Powertrain: 6.2-liter supercharged V-8 | 8-speed automatic transmission | rear-wheel drive
Horsepower: 797 at 6,300 rpm
Torque: 707 lb-ft at 4,500 rpm
EPA Fuel Economy: 12 mpg city | 21 highway
Cargo Space: 16.5 cubic feet
Curb Weight: 4,610 pounds
Quick Take: Quit your griping about how "I have to buy a family car but there are no fun ones left out there."
The Charger's Still Got It
Driving the Redeye on a racetrack, alongside an instructor who just says, "Don't hurt me," is evangelical. It makes you want to speak in tongues: Vrooma, vrooma, vrooma. Yes, it was fun driving the Dodge Challenger Demon on the drag strip, but with drag radial tires, it didn't handle particularly well on dry pavement, and in the rain—a friend had one and insisted on driving it daily, drag radials intact, and ended up in a field more than once. The wide-body (3.5 inches wide-bodier) Redeye basically has the Demon's tune on the engine, hence the bump up from the 717 horses of the regular Hellcat.
Years ago, another friend who worked for SVT at Ford, the equivalent of Dodge's SRT, was talking about how he didn't need to shave every pound from the car, or tweak the engine to the edge in his latest product. "We have a supercharger," he said. "We wanna go faster, we just turn up the supercharger."
So Dodge turned the supercharger up to 11 for the Redeye, but get this: The intercooler sucks about 100 horsepower from the engine, "so it's actually making about 900," said an SRT engineer. Just... wow.
What makes this a Redeye exactly? First, engineers "turned it up" by swapping Hellcat's 2.4-liter supercharger for a 2.7-liter one, increasing boost from 11.6 psi to 14.5. The redline was increased from 6,200 rpm to 6,500. And then there was a general beefing-up of underpinnings such as axles and the driveshaft. Cooling capacity was almost doubled in part by adding functional vents. Apparently the ZF eight-speed automatic didn't require much work—it matches the engine's output intuitively.
What really makes this a marvel is that the Redeye is absolutely buttoned-down and innocent driving around town or on the highway. It doesn't overheat, the plugs don't foul out, and with just the Hellcat logo on the side, it doesn't advertise itself as a potential lawbreaker on a grand scale. And for the most part, it does all this reliably. We've heard few stories about lunched Hellcat engines that didn't involve the use of nitrous oxide or some other potentially irresponsible behavior. That said, when you are stopped and ready to turn right into traffic, you can never forget that the very sensitive throttle is about a half-inch from disaster.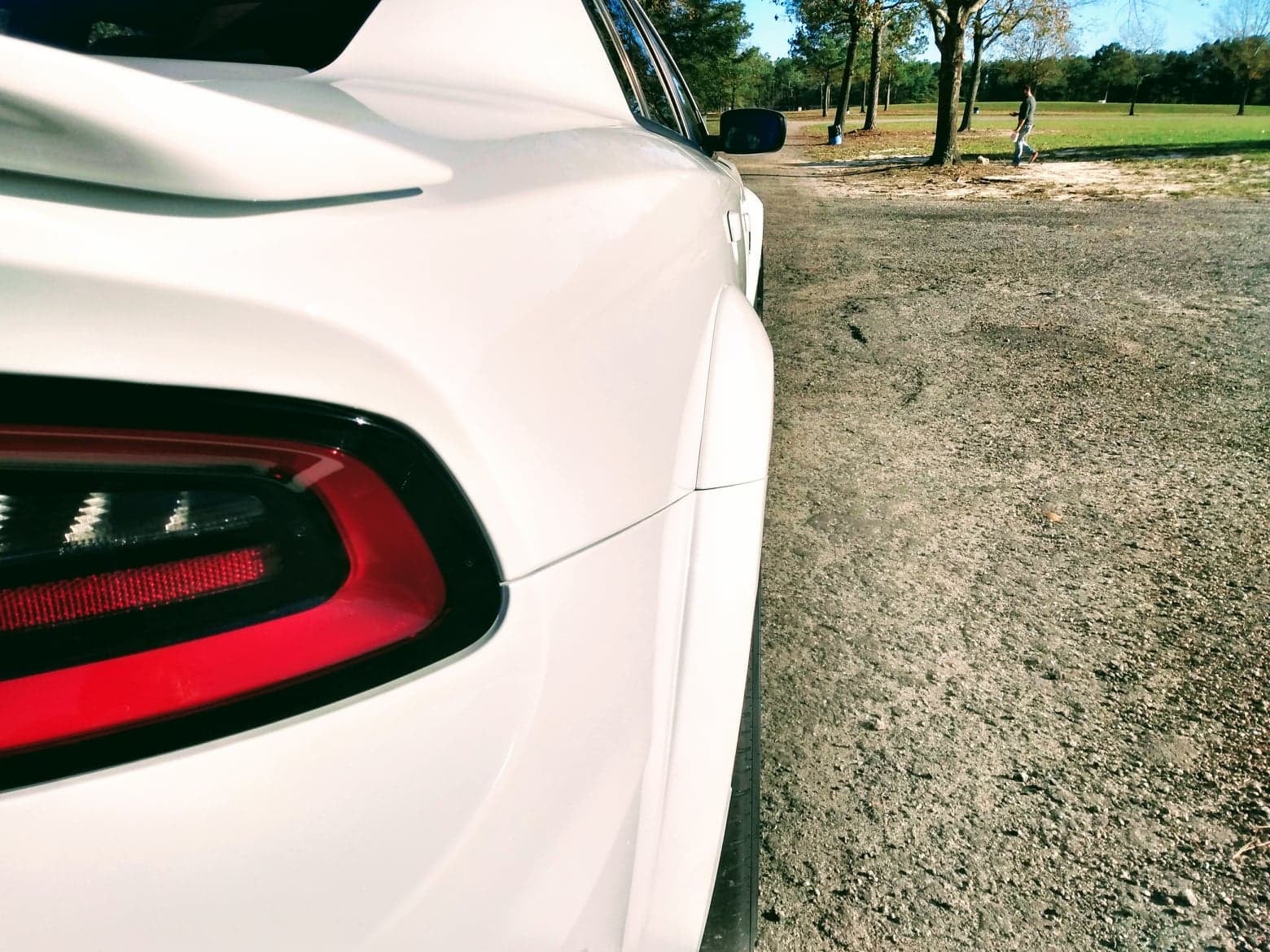 Flares serve up 3.5 inches of extra width for bigger tires, Steve Cole Smith
My 0 to 60 mph tests came in at the low six-second mark, but it's that top speed of 203 mph that dangles out there like a carrot. At Carolina Motorsport Park near Charlotte, I was able to tickle 145 mph at the end of the longest straight, but that took a good run up and some very late braking, not to mention nervous glances down at the speedometer when I really had enough to do driving it. This is, if you haven't guessed, the fastest four-door family sedan in the world... under $200,000, because the Bentley Flying Spur exists. Call it the fastest one you might actually be able to buy one day.
And it feels like it.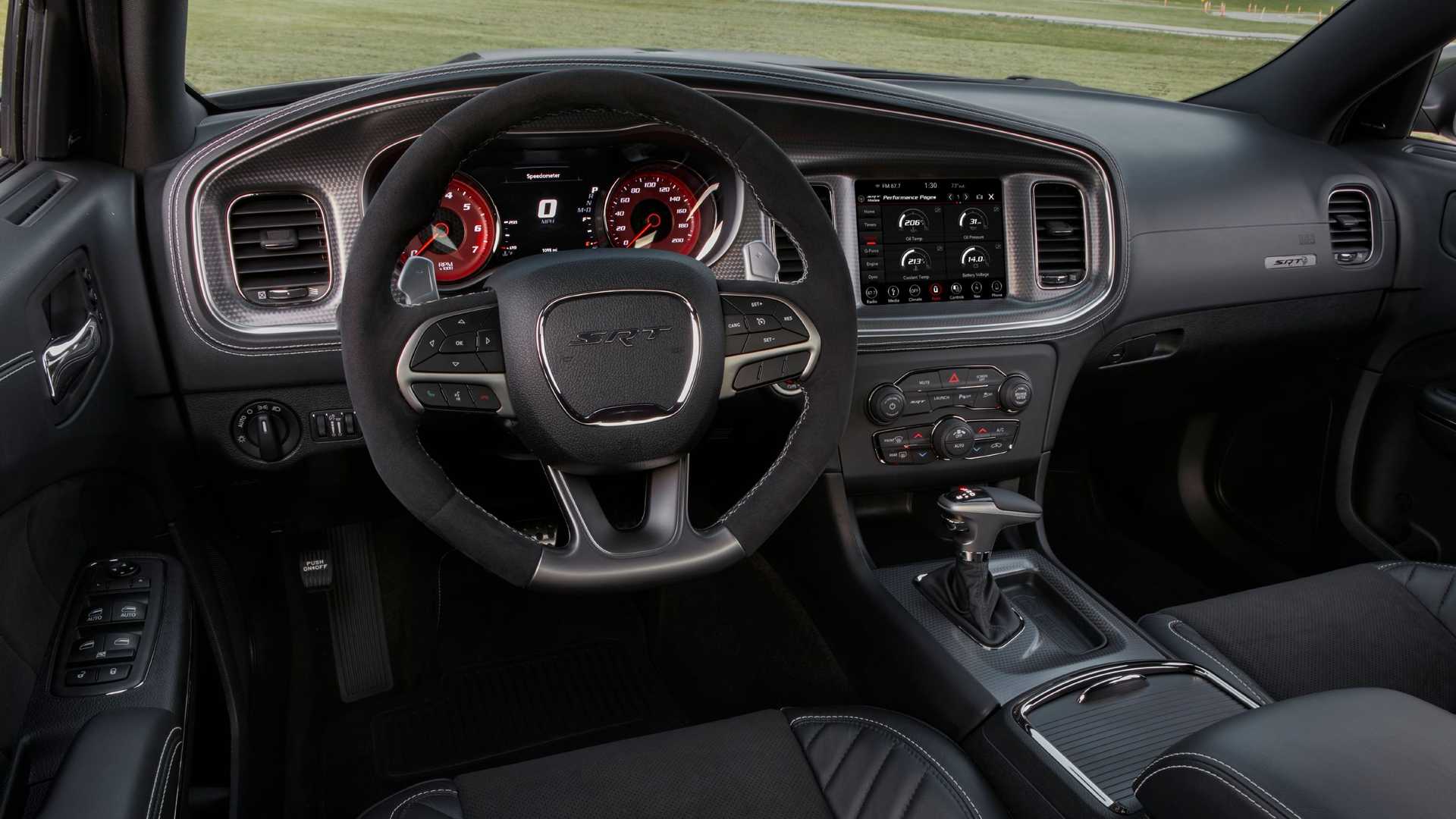 Dodge
A True All-Rounder
Inside, the Redeye is all-business, reminding you that your $80,000 is under the hood. (At least $21,807's worth anyway: That's what the 807-horsepower crate engine costs delivered to your front door.) Front seats are very good, with enough side bolstering to hold you in on tight turns. Rear seat room is amble for two adults, passable for three. The center screen controls multiple functions, and even includes the ability to limit the engine to "just" 500 horsepower, smart for valets and your friend's first drive in the car. (Kids? Right. When you're 21. Maybe.)
It also controls the various functions—with most performance cars, you can cheerfully press "track" and enjoy your local backroads, but choose "track" in the Hellcat, and you'd best be on the track. The Performance Pages let you configure various functions independently, and you'll find your happy place. There's plenty of trunk space (16.5 cubes) for family vacations. To the Bonneville Salt Flats.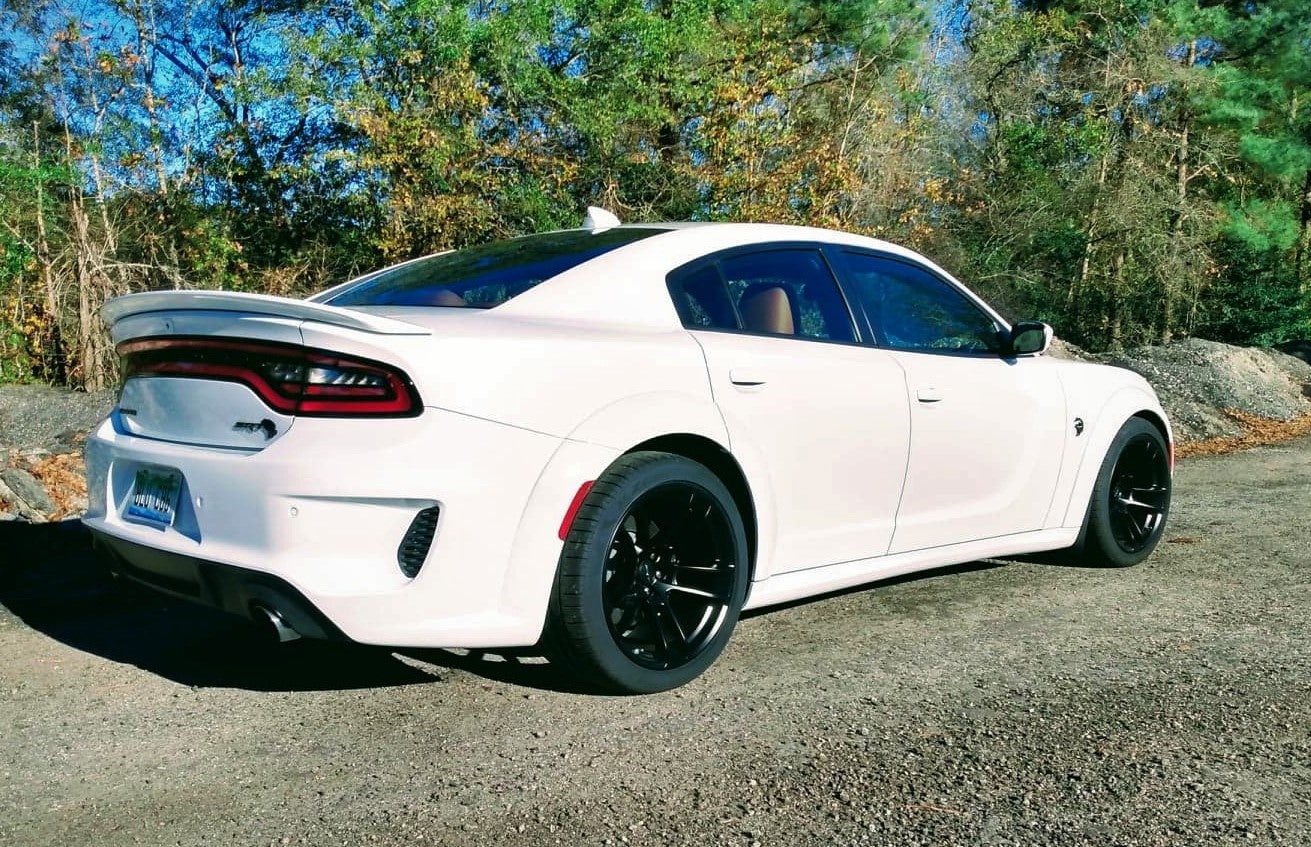 Steve Cole Smith
On the road, the Redeye is very drivable, a credit to the so-versatile Bilstein adaptive suspension and the fat Pirelli P-Zero radials. (305/35ZR20). Yes, this platform is almost old enough to buy smokes, but Dodge and SRT have done so much work on it that it may as well be new. Track-handling is just superb, much to your surprise.
For a super sedan, $80,000 is pretty dang reasonable, and it's hard to quantify how it makes you smile every time you tap the throttle and hear the supercharger whine. If I won the lottery tomorrow—and it's possible, OK!—there'd be many cars in my future, but my first call would be to my neighborhood Dodge dealer.
Got a tip? Send us a note: [email protected]