Originally planned for a Geneva Motor Show debut, Toyota just revealed the newest member of its overseas lineup: the Yaris Cross. As its name suggests, it's the crossover version of the Yaris compact hatchback. No, not the Mazda2-based thing Toyota passes off as a Yaris here in the U.S. (and, incidentally, turned into a pickup truck as an April Fool's joke last year) but rather the TNGA-B car it sells in Japan and Europe. Y'know, the good one it made a rad GR hot hatch out of and cruelly refuses to bring to the U.S.
Toyota says the Yaris Cross, like pretty much every other small-ute, aims to blend a nimble, compact body with "SUV-like interior comfort and luggage room." As enthusiasts, we know we're supposed to dislike faux-SUVs like this but as compact crossovers go, this doesn't look terrible. It can be had with the cool two-tone paint scheme already seen in a bunch of current 'Yotas and, for what it's worth, looks a hell of a lot better than the Corolla-based CH-R. 
The plumper Yaris will be available powered by gas alone or as a hybrid. The gas version uses a 1.5-liter three-cylinder paired to either a CVT or a six-speed manual while the hybrid is also powered by a 1.5-liter but with the benefit of electric motors and optional e-AWD. Gas-only models are exclusively front-wheel-drive. 
Like its vanilla and GR Yaris siblings, the possibility of the Cross coming to the U.S. is admittedly—like the Yaris itself—small. However, if a TNGA-based Yaris were to come over here, it'd probably be this one. America-bound or not, the new Toyota Yaris Cross will arrive in Japan in the fall and hit Europe mid-2021.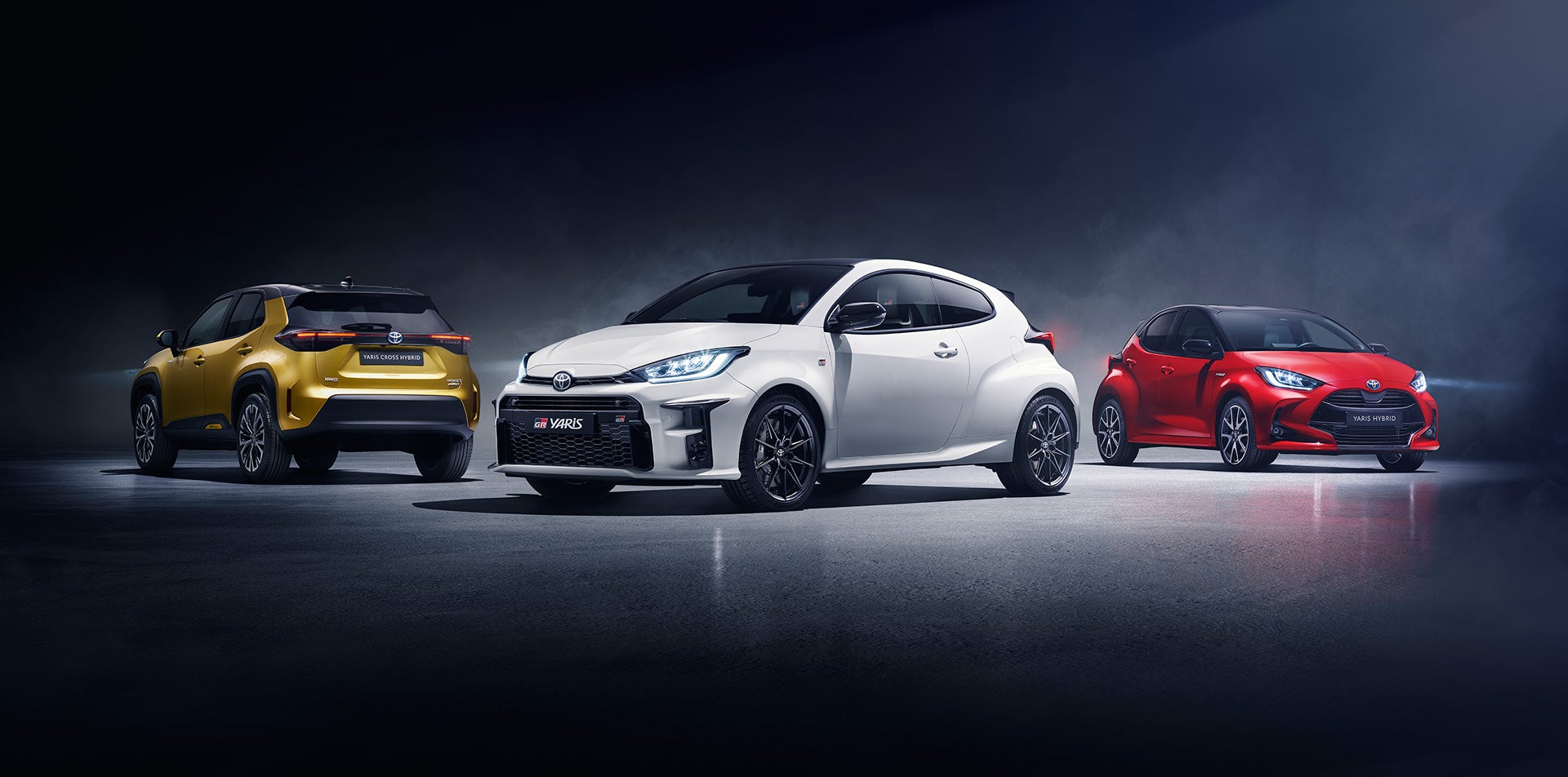 Toyota
Got a tip? Send us a note: [email protected]