So long as you're not waiting on a 2021 Ford Bronco that you ordered months ago, you're probably pretty stoked about the upcoming Bronco Raptor. I can't blame you there and judging by these photos from Ford's in-house Bronco Nation blog, it's gonna look wicked—check out those fender flares, why don'tcha? While no more specifics have been explicitly shared by the Blue Oval, there's plenty to glean from these pics. Let's get started.
What's most obvious and notable is the Bronco Raptor's mean and not-so-lean stance. Clearly, we can expect a significantly wider track here, even when you compare it to the currently available Sasquatch package with 35-inch BF Goodrich rollers. The tires fitted to this camouflaged test mule appear to be 37-inch BFGs, which are also optional on the 2021 F-150 Raptor. That, along with improved suspension, should give the high-po Bronco a healthy boost in ground clearance; right now, the most you can get from a Bronco is 11.6 inches, though that's still impressive.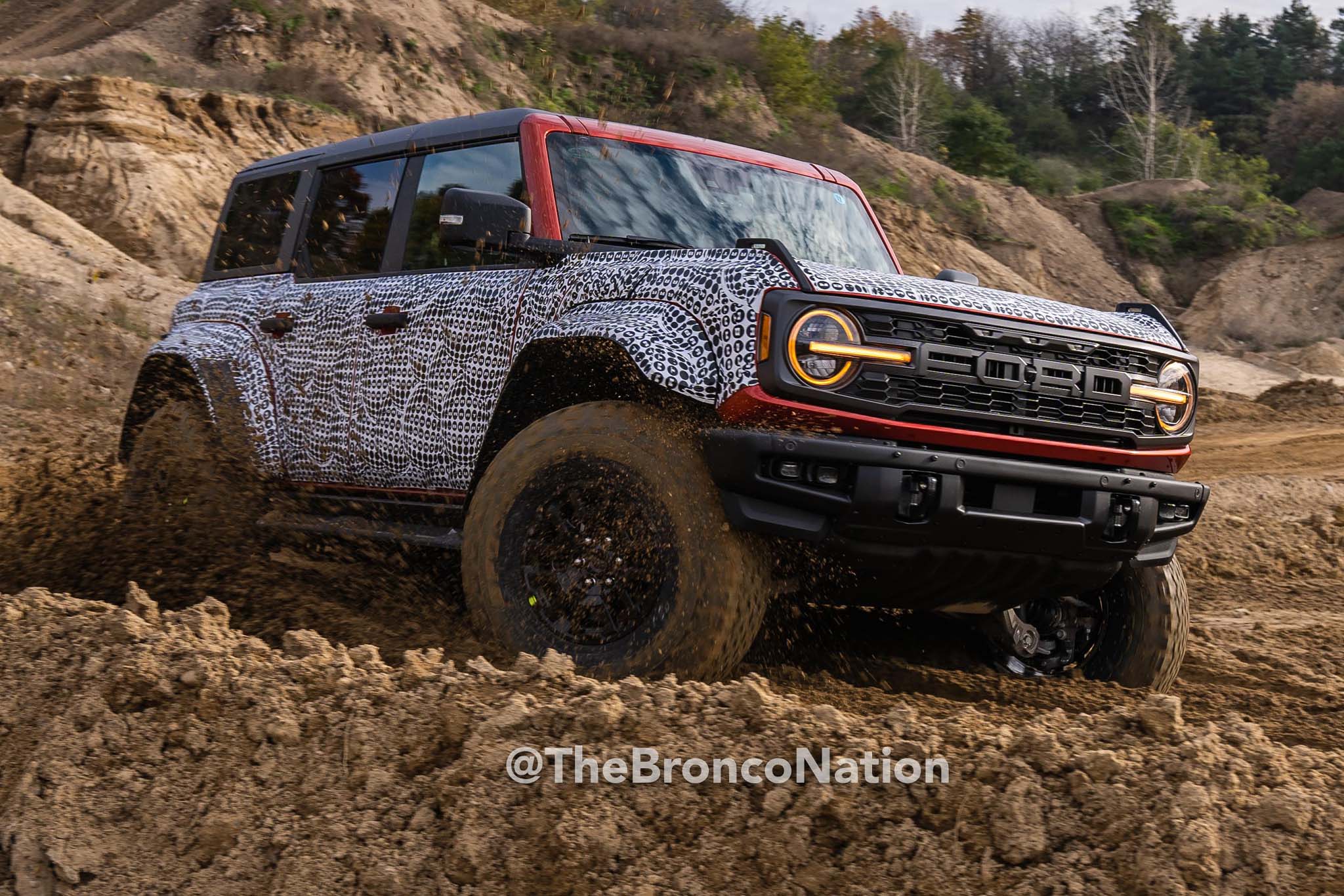 Via Bronco Nation
It's entirely possible and, indeed, even likely that the Bronco Raptor will sport Fox suspension. What's more exciting is the potential application of those newfangled Fox Live Valve shocks, which we explored in-depth a few months back. Essentially, they implement an improved internal bypass design and pair that with technology that measures incoming terrain data 500 times per second, which is how fast our brains process visual information.
Power will come from some sort of EcoBoost V6—Ford's reserving the Coyote V8 for the limited-edition Bronco DR—but we're not sure which one. The rumor I'm seeing most often claims it'll be some variant of the Explorer ST's 3.0-liter, which wouldn't be entirely surprising; the Bronco is said to use the Explorer's 10-speed automatic already. Regardless, this Bronco Nation post says we should anticipate somewhere around 350 horsepower, but I'd wager it'll be closer to 400 hp. Now's not the time for Ford to go conservative on power.
The Bronco Raptor will be available starting in the summer of 2022, so we've got between now and then to get pumped for it. We'll see it fully revealed sometime before then, so stay tuned while we dig for more clues on Ford's desert-friendly full-size Bronco.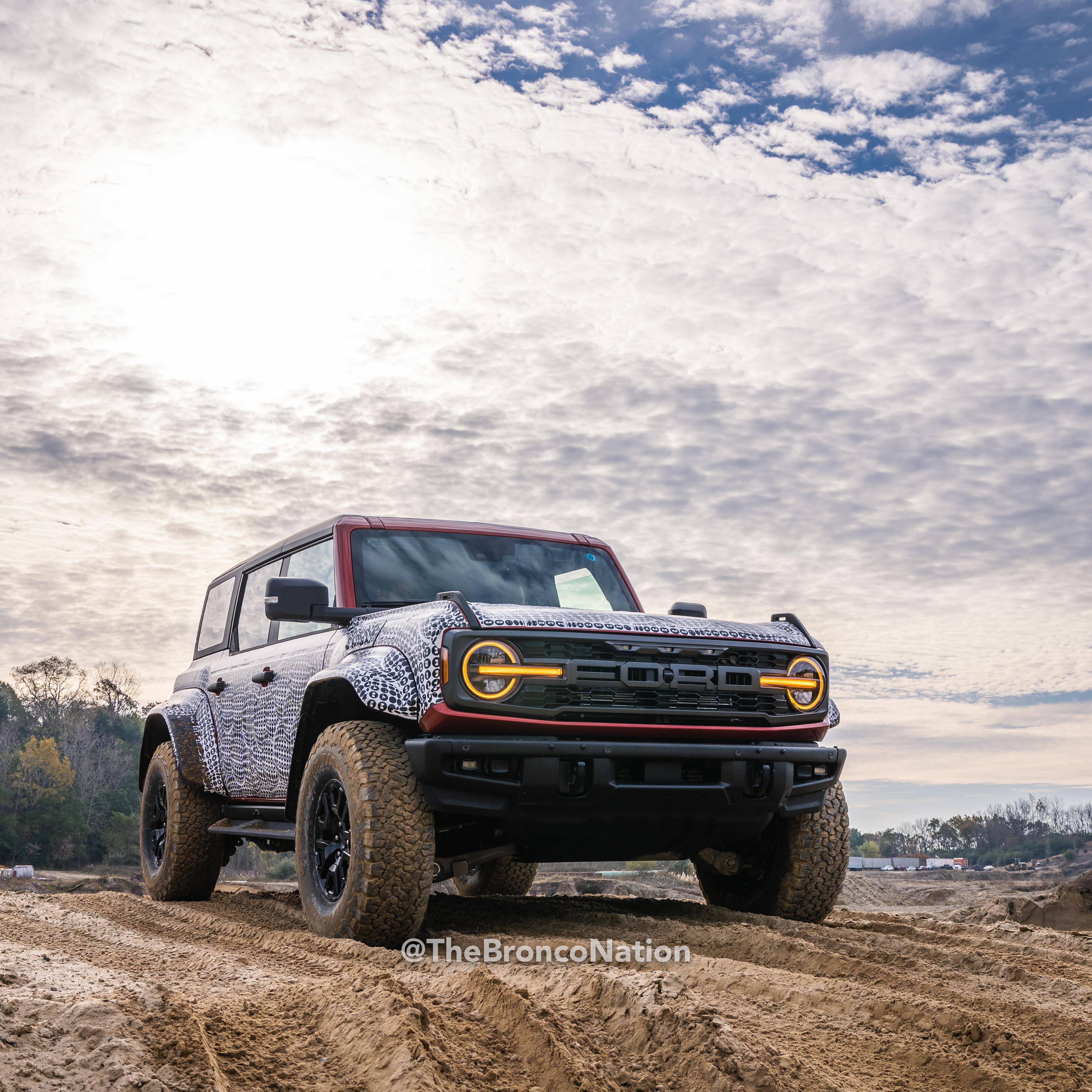 Via Bronco Nation
Got a tip or question for the author? Contact them directly: [email protected]