In case you hadn't noticed, pickup trucks have become luxury items. The Ford F-150 Platinum costs $56,000 and can fit all the relatives. But they all have the same look. So in this golden age of pricey pickups bent on conformity, we take a moment admire a manufacturers willingness to step outside their comfort zone, some variants went belly-up faster than Top Gear Russia. From the adorable Subaru Brat to the outta-my-way Ram SRT-10, these six models were unafraid to let their freak flag fly.
Ram SRT-10 (2004-2006)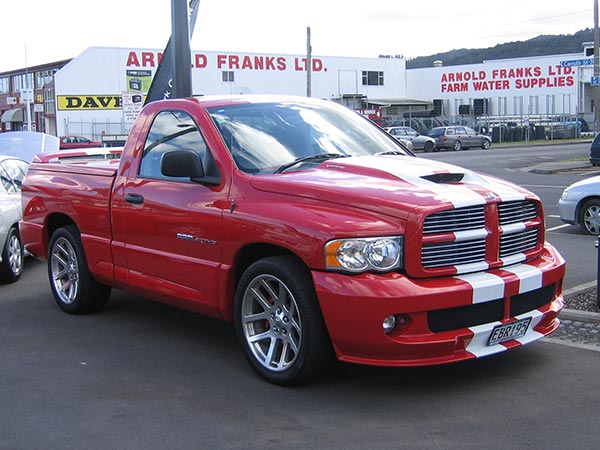 The Ram SRT-10 pitch came across the product planning table at FCA like this: "Here's what we do. We put a Viper engine in a 1500. You're welcome." By stuffing a 8.3L V-10 from a Dodge Viper into a lowered Ram 1500, engineers produced a 500-hp/525-lb.-ft. monster capable of hitting 60 mph in just 4.9 seconds. In 2004, the Ram SRT-10 earned the title of fastest production truck in the world, with a top speed of 154.587 mph. After its three year run, a total of 9,527 of these trucks were made, so if you are looking to purchase one, be prepared to spend a little over $20,000 for one in decent condition.
Price new: $52,710
Chevy SSR (2003-2006)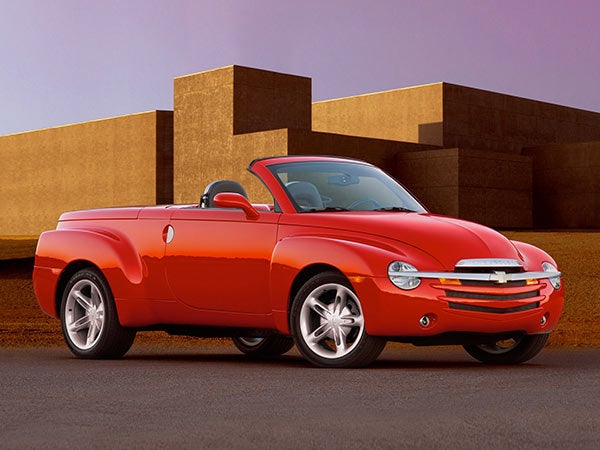 Designed with a late-'40s Chevy pickup in mind, the Chevy SSR was probably a well-intentioned homage to the post-war era. In its final year of production, the Chevy SSR came equipped with a 395-hp 6.0L V8—the true charm of this strange bird—and the option of a 6-speed manual or 4-speed automatic. Built on the GMT 368 platform (part of GM's light SUV family), the SSR was less a truck than a car—it launched to 60 mph in just 5.5 seconds. Side note: certain automotive outlets are reporting the 2016 Ford F-150 2.7L EcoBoost V6 hits 60mph in 5.7 seconds.
Price new: $43,180
Ford F-150 SVT Lightning (1993-2003)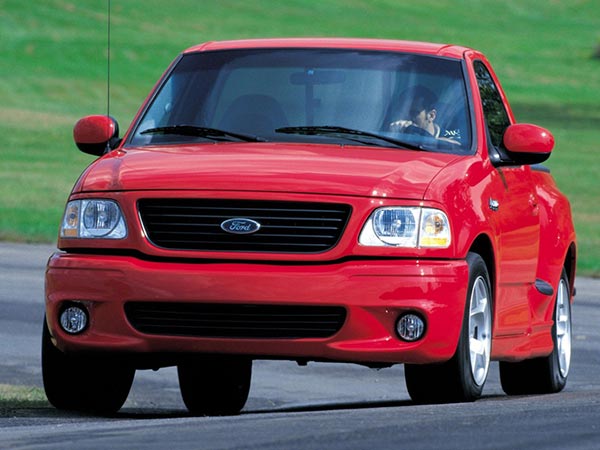 Introduced for a year in 1993, and then reintroduced six years later, the Ford F-150 SVT Lightning was a single cab pickup with the lusty heart of a Mustang. Lustier, in fact: the 2001 Lightning ran a faster quarter-mile than the SVT Mustang Cobra. Powered by a 5.4-liter supercharged V8, the 2001 Lightning was the second most powerful production vehicle in the US at the time, making 380-hp and 450lb-ft of torque. Thanks to all that power and the relatively short wheelbase, the Lightning was able to jump to 60mph in 5.2 seconds and still tow 5,000 pounds. Not at the same time of course.
Price new: $32,460
Subaru BRAT(1978-1987)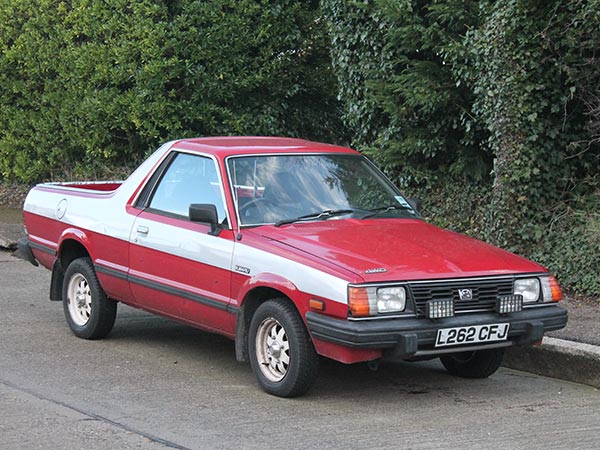 The Subaru Brat was a light-duty, 4WD pickup made by Subaru to compete with the light-duty truck segment dominated at the time by Toyota, Nissan and Mazda. A diminutive thing with rear-facing seats bolted in the bed, the Brat was powered by a modest 1.8-liter four-cylinder making 73-hp and 94lb-ft of torque. In other words, chances are Brat owners weren't towing any Chris-Craft boats around. Owners had the option of a 4-speed manual or a 3-speed automatic, but if you wanted to stick to the $8,338 base price, you better know how to drive stick.
Price new: $8,338
Lincoln Blackwood (2001-2002)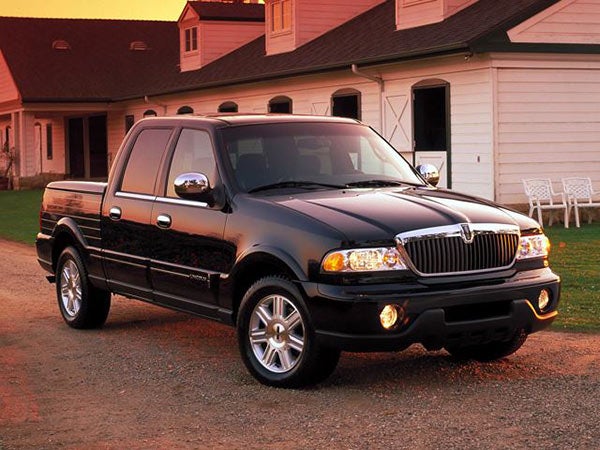 Occasionally a manufacturer really tanks on a vehicle. Take the Lincoln Blackwood. In production for just a year, this Lincoln Navigator with a pickup bed glued halfheartedly to the back of it is nothing short of a lab experiment gone terribly wrong. The rear-wheel-drive Lincoln Blackwood had a 5.4-liter V8, but unlike its supercharged brother in the Lightning, it made just 300-hp and 350lb-ft of torque—a fair amount of power—but its godawful 5,700-lb. weight meant it was barely sub-10-seconds to 60 mph. If you lived in the snowbelt, the RWD meant you were shit out of luck. This may have been one of the many reasons only 3,356 were sold.
Price new: $52,500
GMC Syclone (1991)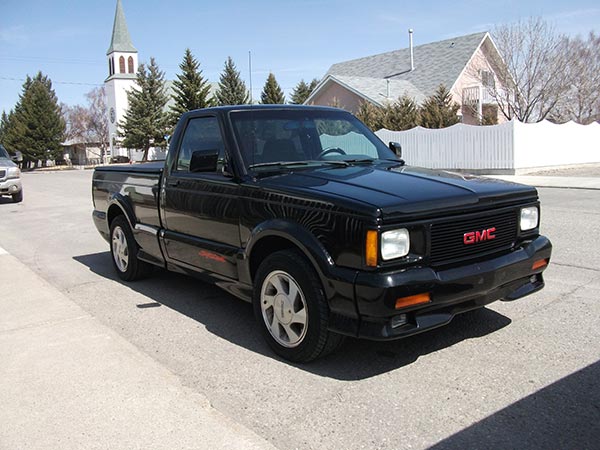 When you conjure the '90s, the GMC Syclone should come to mind. Emulating everything awesome about that flannel-draped decade—gigantic buttons, weird angles, fonts borrowed form kindergarten teacher—the GMC Syclone was a beautiful display of engineering talent from General Motors. Powered by a 4.3-liter, turbocharged V6, the single cab pickup was good for 280-hp and 350lb-ft of torque, and with the help of 14-psi of boost, the truck could hit 60 mph in 5.3 seconds. Only available in black, with gobs of fender flare, the Syclone hit the road with serious attitude, and backed it up with a rear-biased AWD and 4-wheel anti-locking brakes (first time in a truck). Long story short: this pickup was the first of its kind. Unfortunately, only 2,995 were sold, so you will have a hard time finding one these days.
Price new: $26,000