America, America, God shed His grace on the multitudes of highways and byways traversing our bountiful land. Because, despite a policy of less-than-benign neglect regarding our country's infrastructure, the United States is still a country filled with great roads. Purple mountains, like those we have coast to coast, make for superb driving: curves, elevation changes and breath-taking scenery. Oceans, like those that lap our east and west coasts, are meant to viewed at speed from high on a bluff. Anyone who, despite the deluge of RVs and rental Camaro convertibles, has been able to achieve swiftness on the Pacific Coast Highway near Carmel, and link deeply banked turns while inhaling gallons of crispy, sea-scented air can attest to as much. As the U.S. is a patchwork of people and cultures, so too is it a patchwork of diverse topographies and, thus, sundry roads, from cow paths to the 405.
If you are of sound mind and licensed body, it's your responsibility to permeate the national lands and lay rubber in as many states as possible. On Instagram, the hashtag #getoutanddrive encourages car lovers not just to tinker on their projects, or polish their latest acquisition, but to put rubber to road. Commuting, suffice it to say, does not count; that kind of monotonous driving, usually over wide interstates, is a soulless task that will be soon better left to computers. Driving, with a capital "D" and italics, means taking a car you love through forests, past dunes and, most importantly, around curves. Find a stretch of tarmac that pushes your hyper-competent modern car to its limits; take a decreasing-radius turn that lets your vintage car relive its glory days.
Just do it soon, and on a road that deserves your passion. One of these, ideally.
Angeles Crest Highway, California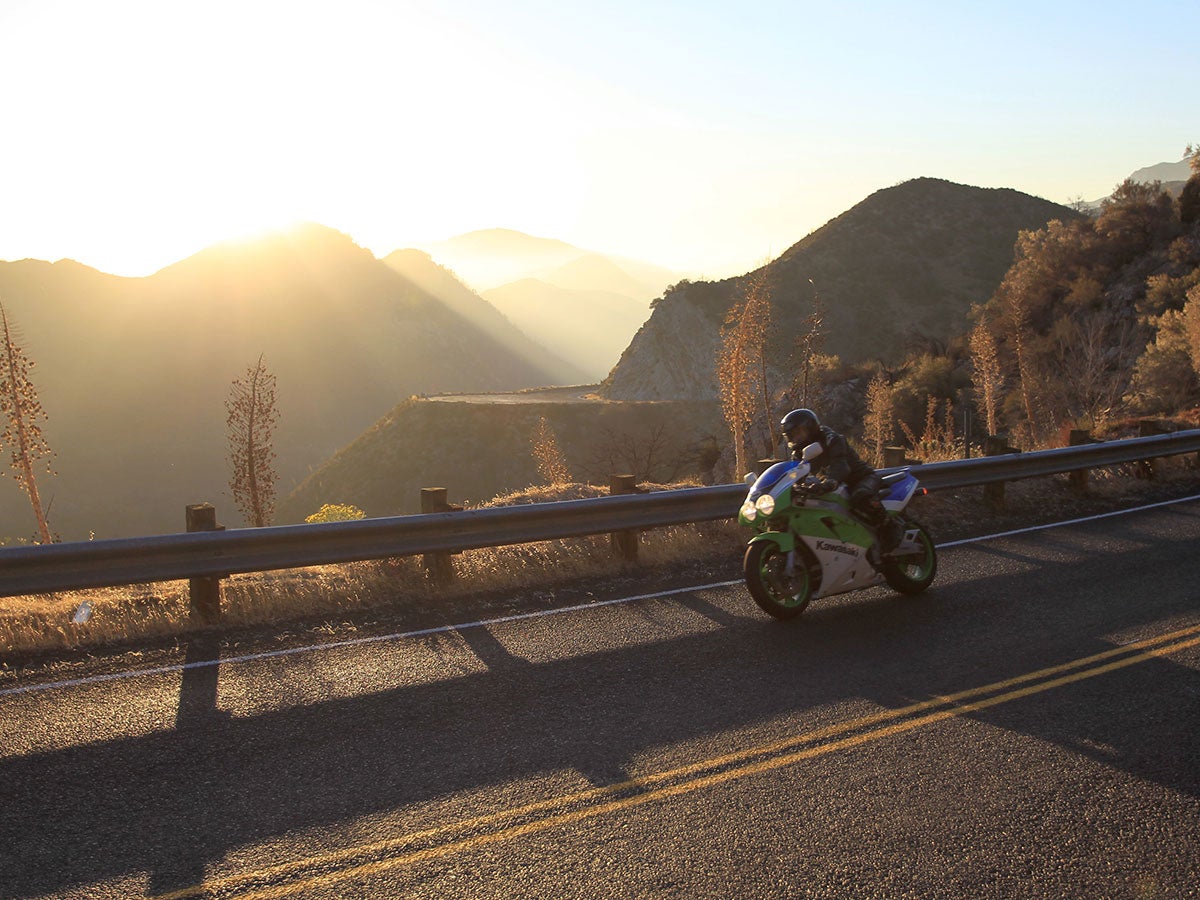 David McNew/Getty Images
It's a cliche and a legend. At 66 miles, the Crest is a beautiful out and back comprising a full day's drive; or, take the shorter trek from Los Angeles to Willow Springs Raceway. Either way, this California classic provides the perfect, sinuous two-lane experience, with enough straightaways to test the higher velocities of a vehicle. Always, of course, within the bounds of the law...
Route 3, Oregon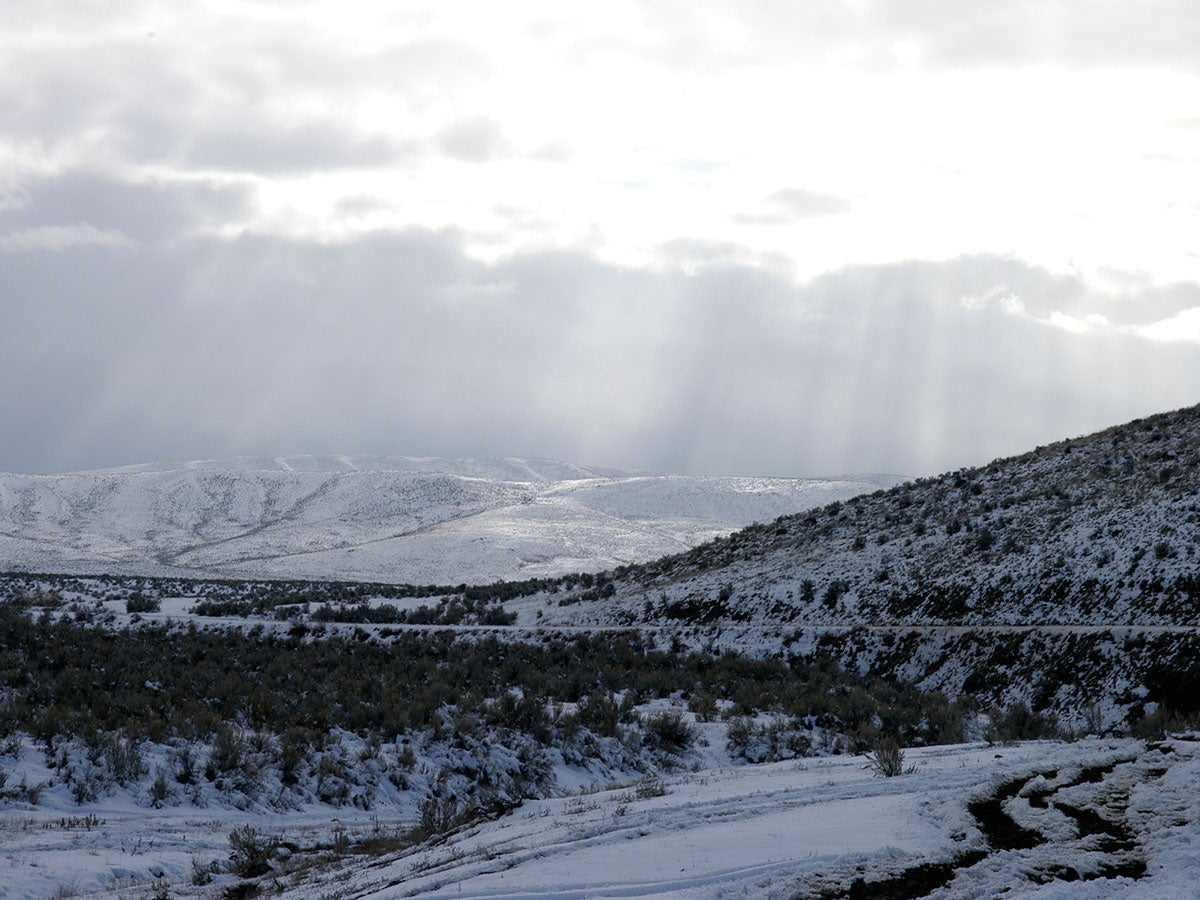 The Alps? What Alps? Oregon's humbly named Route 3 provides the best set of switchbacks this side of Switzerland. Between Flora, Oregon, and Anatone, Washington, is a stretch named "Rattlesnake Grade," a name as bewitching as it is unsettling. The rustic nature of the route means plenty of room to play, but few filling stations or other services. Play safe, because bending a rim will turn your long drive into an interminable walk.
Skyline Drive, Virginia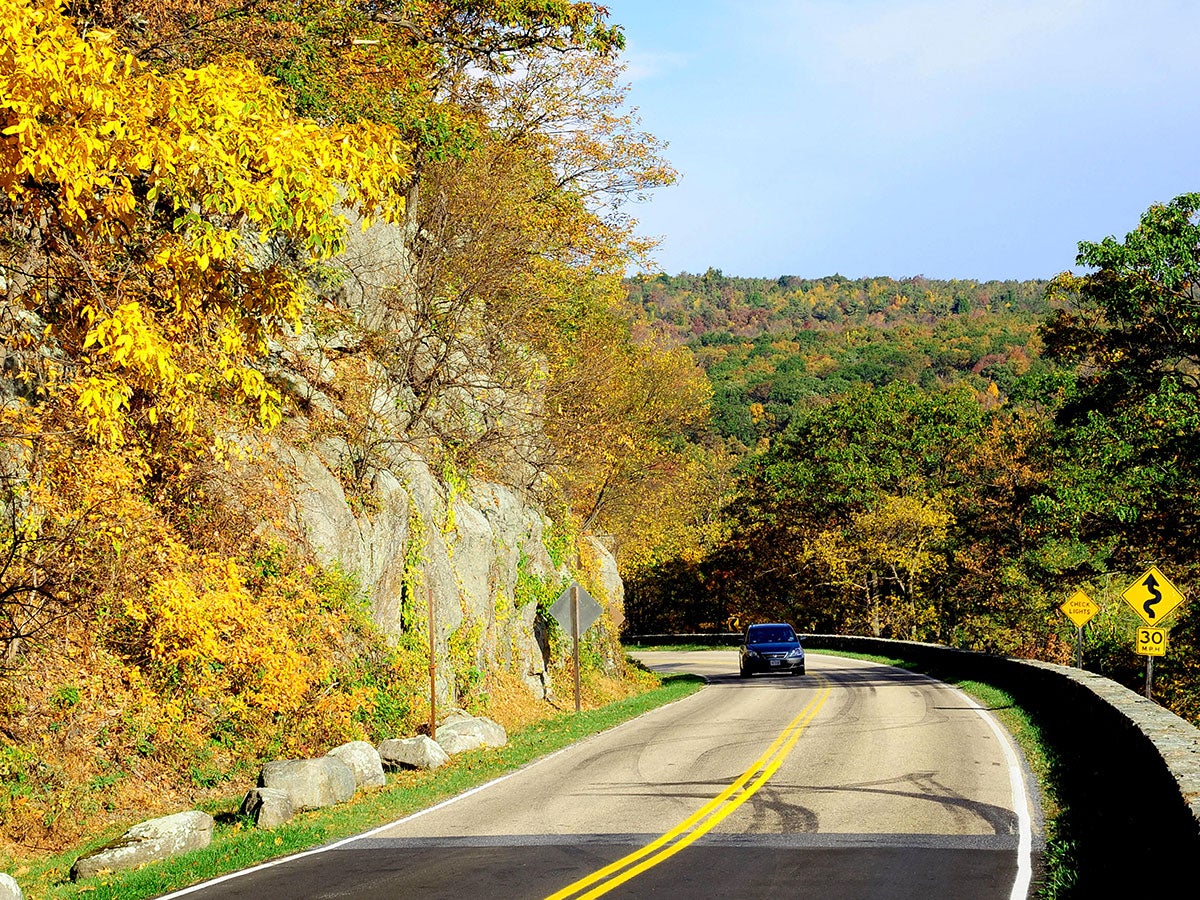 Shenandoah National Park is one of the country's most breathtaking natural settings, and the Skyline Drive just might be the best way to take all that in. Winding through the Blue Ridge Mountains, pilots of Skyline are rewarded with shadowed road under heavy foliage interspersed with jaw-dropping, expansive views. We'd avoid the Drive in leaf season—too many peepers—and the speed limit is low. So, take something with a beautiful exhaust note, stick it in second and be prepared to cruise.
The Airline Road, Maine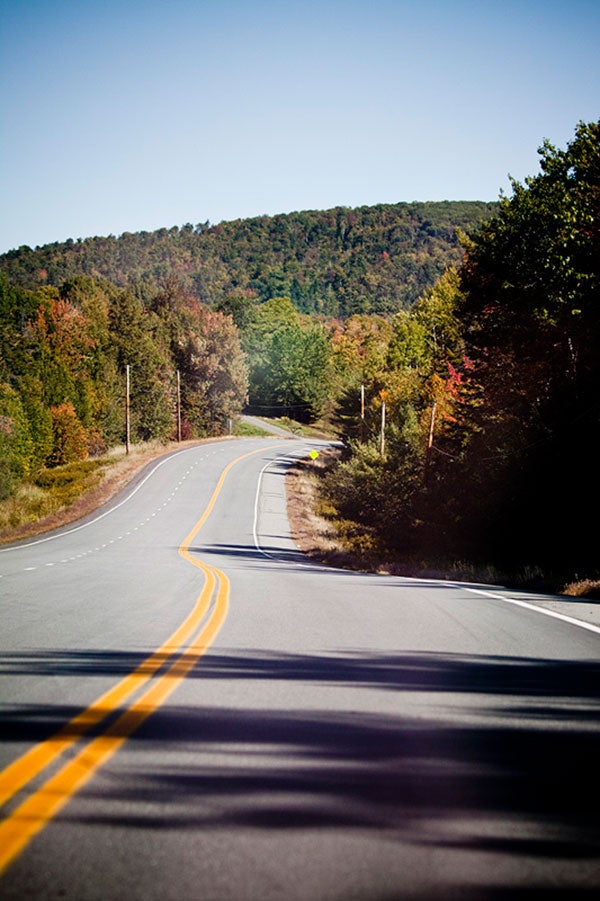 Flickr.com
Stretching between Bangor and Baring, the Airline Road—so named because it provided a faster journey than coastal Route 1—is over 50 miles of near-perfect tarmac. Considering the amount of freezing and thawing that happens so far north, that's damn near a miracle. The route is mostly sweeping turns and tall coniferous trees, with little traffic. At least, little human traffic; watch for moose.
Smugglers' Notch, Vermont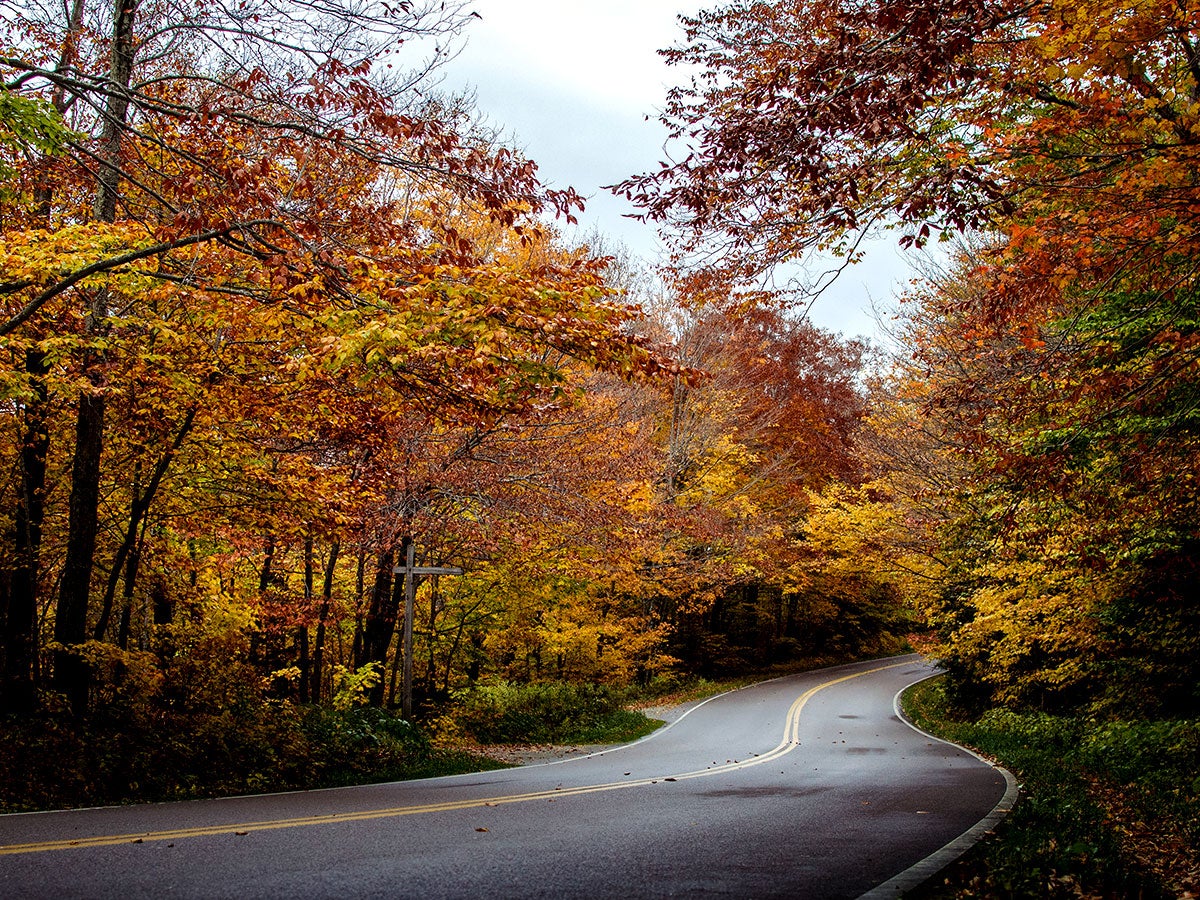 Flickr.com
Driving through the notch is breathtaking almost any time of year, but of course, Vermont's calling card is hillsides set aflame with the colors of changing leaves. Starting in Jeffersonville, drivers can experience perhaps the ultimate slice of perfect New England countryside: rocky outcroppings, rigorous hills, anachronistic filling stations and no shortage of old barns, slightly lopsided. For those who think of Connecticut as the quintessential Northeast: Come to the mountains.
Twisted Sisters Loop, Texas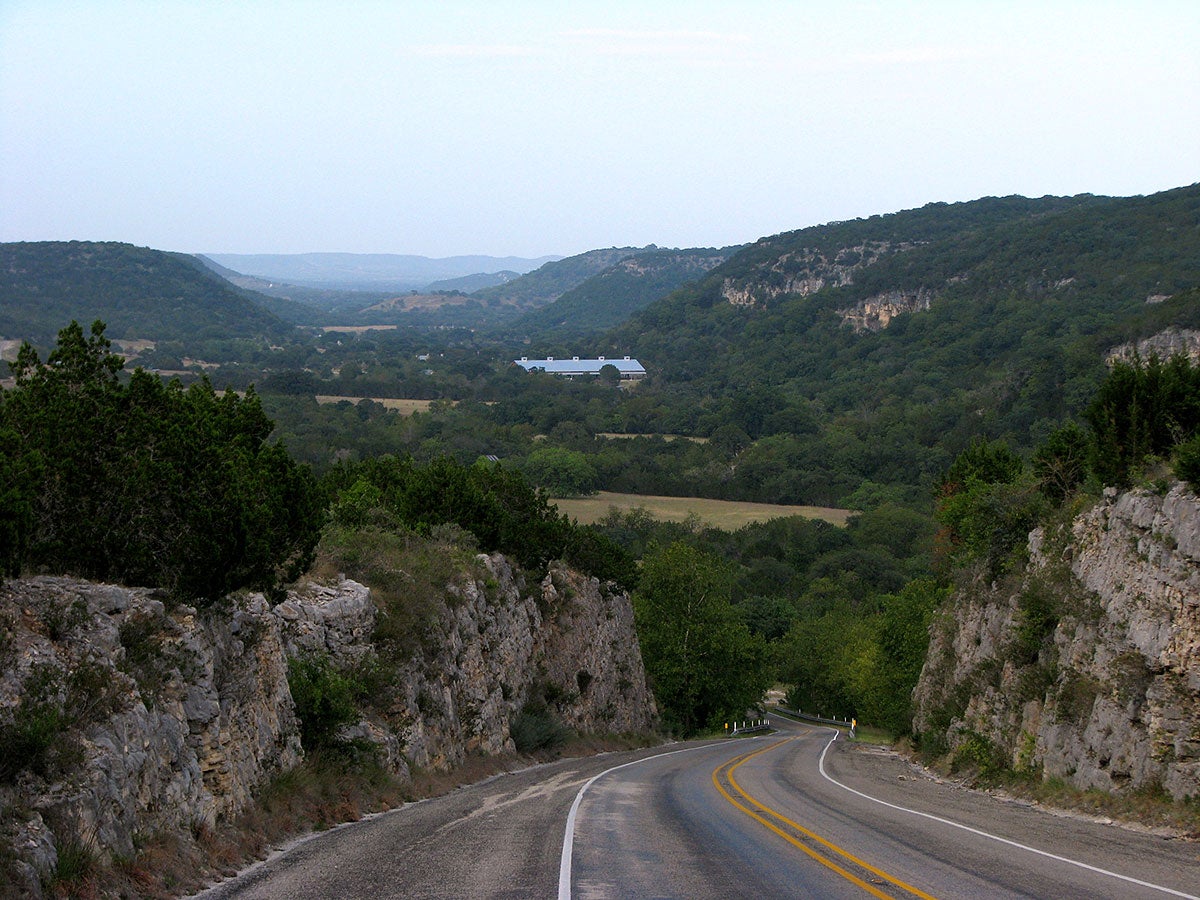 Flickr.com
The rumors are true: Most of the roads in Texas are flat and straight. That's not ideal for a tight suspension and rorty engine. Still, the Lone Star State has its delectable bits. Take the Twisted Sisters Loop, over 100 miles of undulating tarmac through the Hill Country west of Austin and San Antonio. The scenery is beautiful and varied: wooded hills, plains and natural lakes. However, don't get too serene: The Loop also holds its share of off-camber turns.
US-550/Million Dollar Highway, Colorado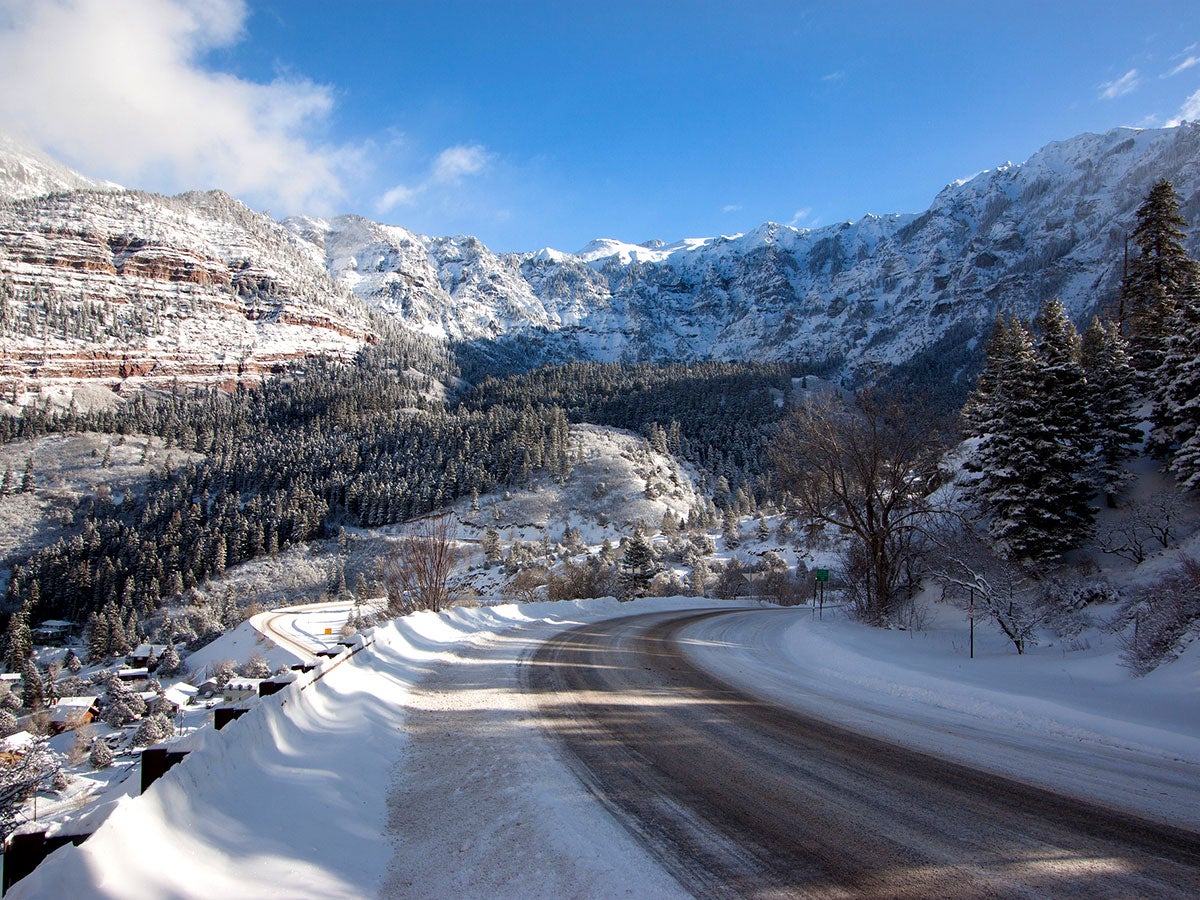 Flickr.com
Despite all the little towns that have popped up there since our great western expansion, the Rockies are still one of the wildest slivers of the West. They're craggy, shaggy and imposing—the bruisers to the East Coast's relative molehills. Tucked among the San Juan Mountains, some of the range's starkest, is US-550, a road with few guardrails and copious blind curves. Especially titillating is a 25-mile stretch between Ouray and Silverton, the "Million Dollar Highway," whose grade and twist are unmatched anywhere else. Check the brakes before you go, and have fun.