There's a little sign located at the entrances to the Brooklyn Bridge that most New Yorkers never notice. Who can blame them; there are bigger signs in its vicinity, and motorists are too busy avoiding suspension-wrecking expansion joints and rampaging taxis to take in every little advisory from the DoT.
But there it is, all the same: MAXIMUM WEIGHT 3 TONS.
Mind, the Brooklyn Bridge was built to last. Chief engineer John Roebling, among the preeminent bridge builders of the 19th century, made the span six times stronger than his calculations said it needed to be. But it's still more than 130 years old—and was found to be "structurally deficient" in a 2011 study by the Federal government. (That doesn't mean it's about to come crashing down like in I Am Legend—just that it needs to be inspected frequently to make sure everything is ship-shape.)
So you could see why the City of New York might have a vested interest in keeping heavy vehicles—semi-trucks, buses and other commercial vehicles—off the span, so their heavily laden axles don't exert undue wear and tear on it. New York City has enough infrastructure problems as it is.
But while a three-ton limit might seem like a good place to set the proverbial limbo bar, there are actually a shocking number of passenger vehicles that top the triple-ton. And there are plenty more that surpass it once they've been saddled with a driver, let alone passengers and flat-packed Ikea furniture.
The N.Y.P.D. officers situated at each end of the bridge don't seem bothered. We're putting them—and drivers of these eight rigs—on blast. We've also included four honorable mentions all within 200 lbs—roughly the equivalent of one Nathan's-loving Brooklynite—over the line.
1. Chevrolet Silverado 2500HD 4x4 Crew Cab High Country: 7,552 lbs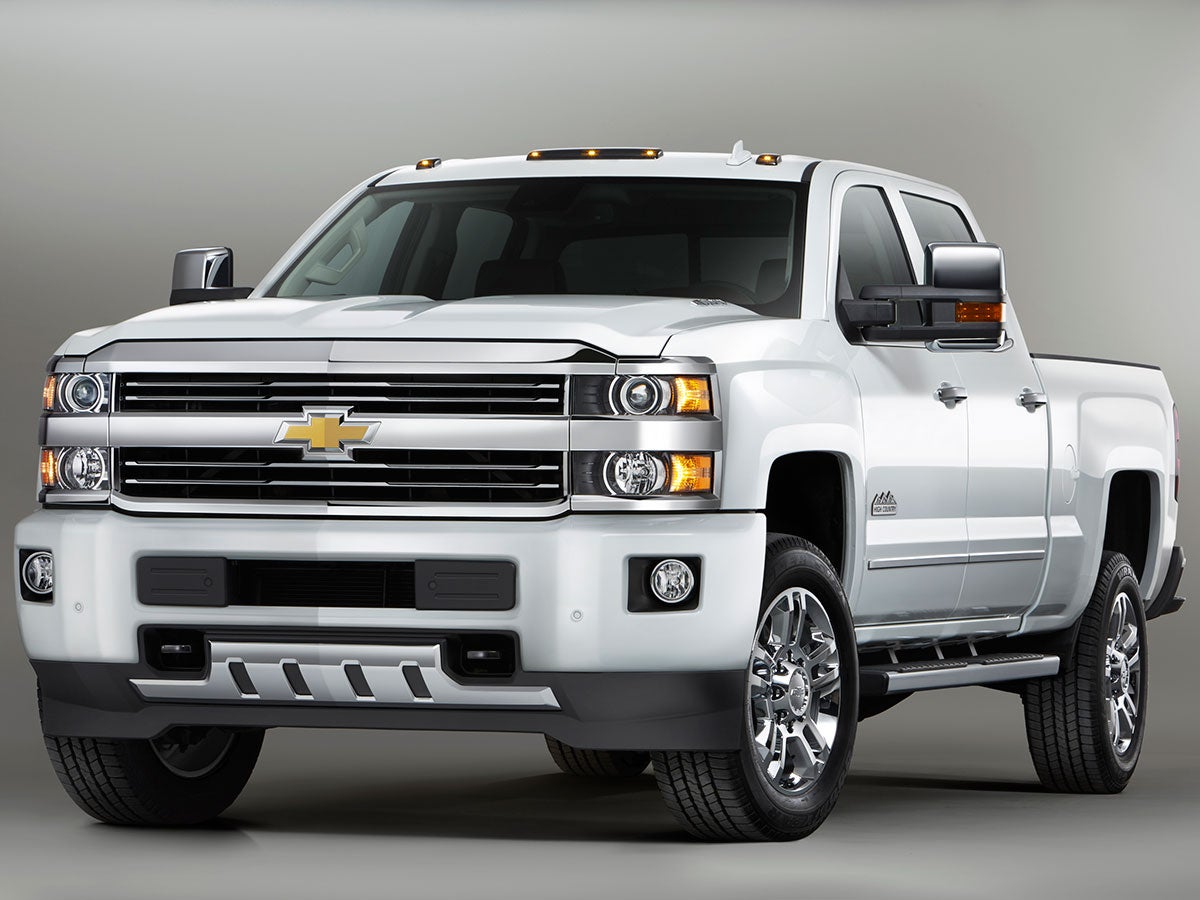 Loaded up with a Duramax diesel V8 and every premium goodie GM could throw at it, the Silverado 2500HD High Country is basically a luxury car that also can tow 14,500 lbs. You'd need to tie a few thousand helium-filled party balloons to the trailer hitch to get the Chevy down to an acceptable weight.
2. Ram 2500 Power Wagon Laramie 4x4: 7,324 lbs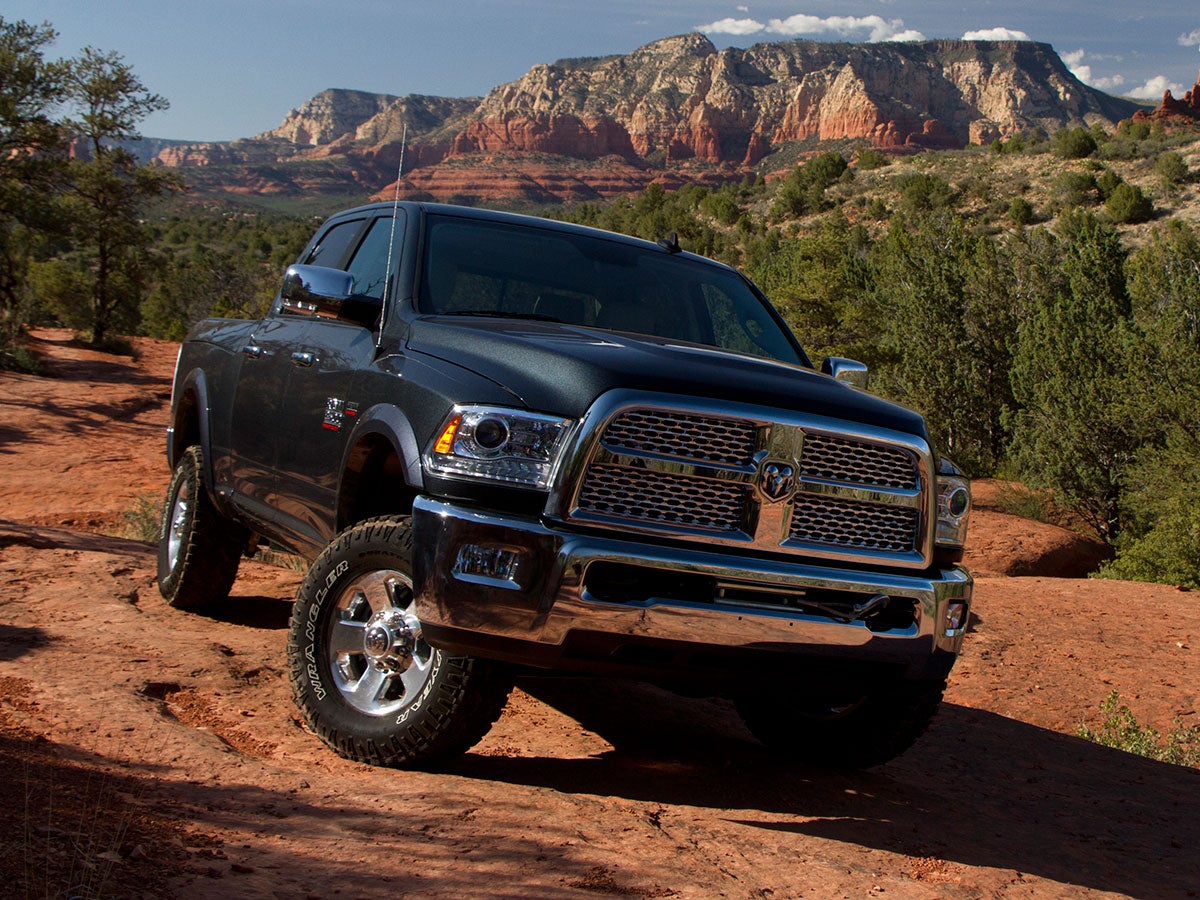 Switching your heavy-duty truck allegiance to Mopar won't let you cross the bridge, either. In leather-lined Laramie form, the Hemi-powered Power Wagon misses the mark by more than 1,300 lbs. That said, with its 33-inch off-road Goodyears and a ride height two inches taller than other Ram 2500s, you could practically drive through the East River instead.
3. Nissan Titan XD Crew Cab S 4x2: 6,709 lbs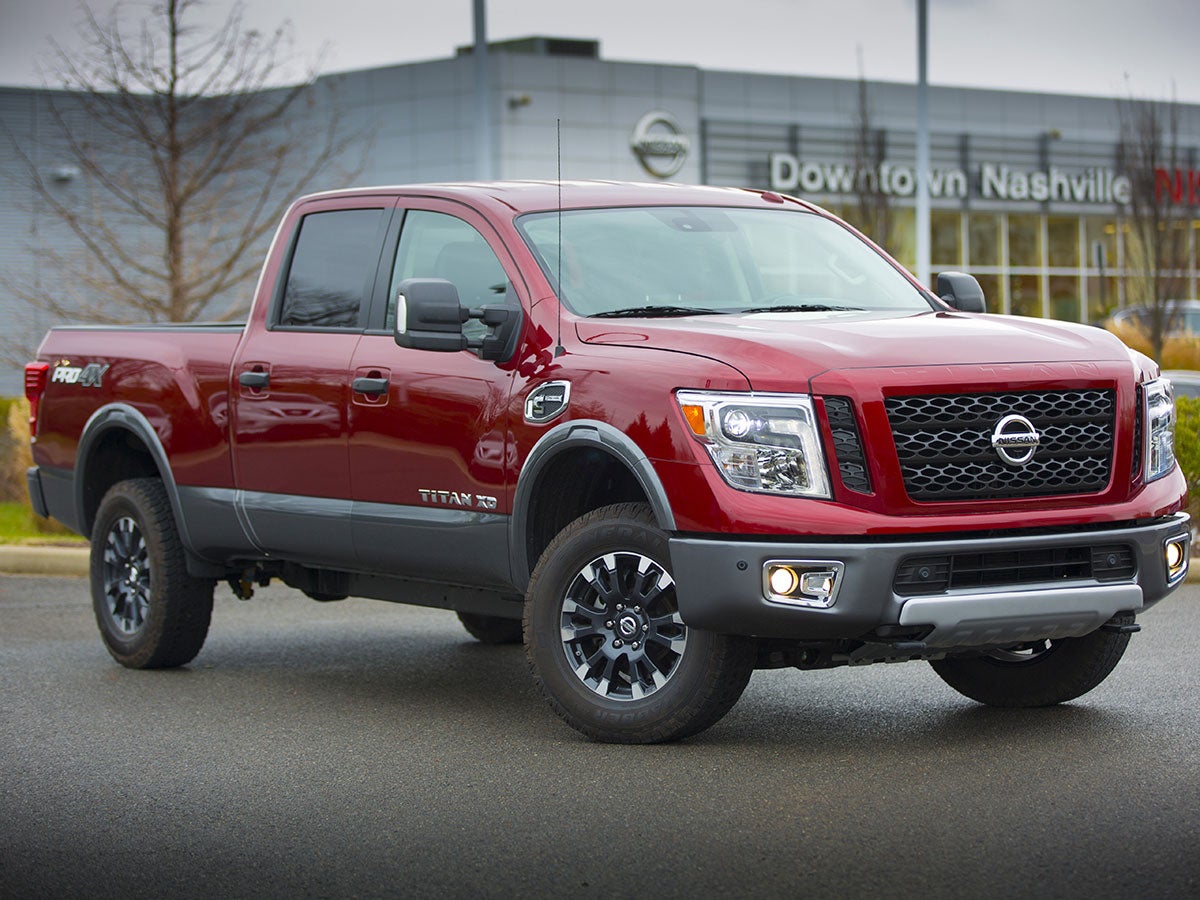 Nissan may claim the Titan XD is meant to sit somewhere between traditional half-ton pickups and their heavy duty brethren, but it sure weighs in like a full-blown HD. Even the stripper two-wheel-drive S model tips the scales at roughly two Dontari Poes too heavy to cross NYC's most famous bridge.
4. Ford F-250 Super Duty Super Cab SWB 4x2: 6,230 lbs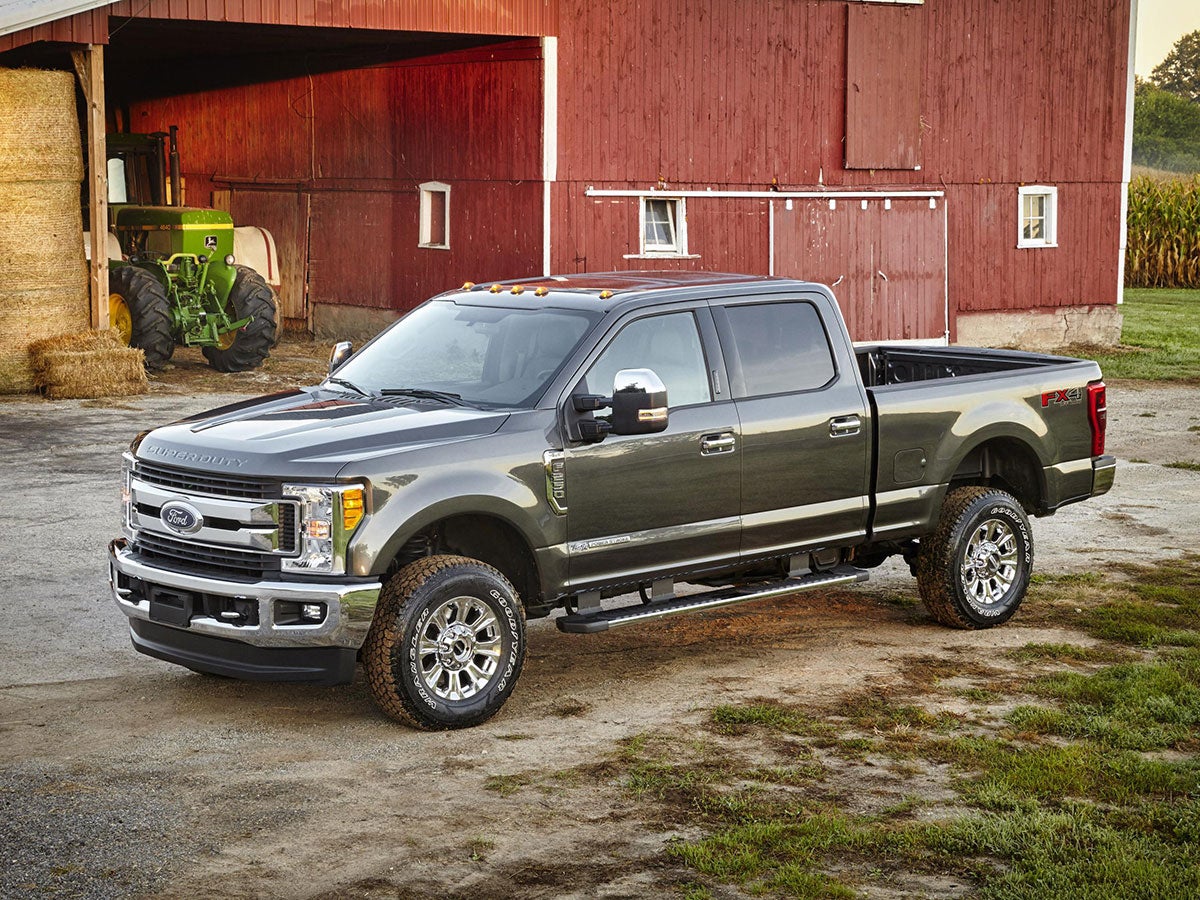 Even if you sacrifice four-wheel-drive, stop yourself from picking the 440 horsepower, 811 lb-ft Power Stroke diesel, choose the short bed and go with the cheapest trim...your Ford F-250 Super Duty will still be too heavy to drive across the Brooklyn Bridge. In fact, out of all the F-250s, the only way to get one under the limit is to sacrifice the Super Cab's enclosed storage space for the regular cab...and even then, it still would wind up in the Honorable Mentions.
5. Lincoln Navigator L 4x4: 6,069 lbs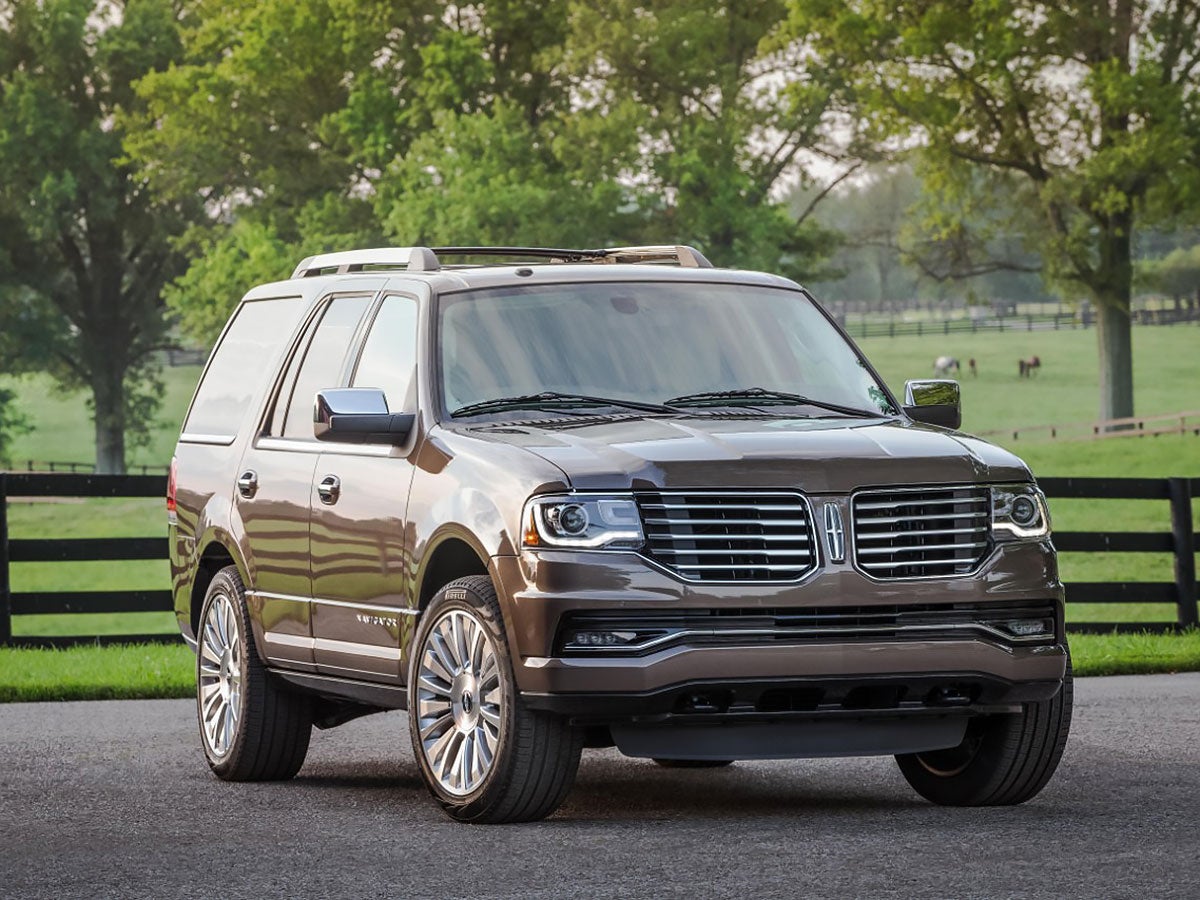 Choose four-wheel-drive on your stretched Lincoln Navigator—as most people are wont to do with SUVs in the New York City area—and it officially becomes too tubby to drive across Roebling's great span. Granted, that didn't stop your humble scribe from doing it several times back in 2014, but that was before he knew how heavy the Navigator was. He'd never do it now.
6. Cadillac Escalade ESV 4WD: 6,040 lbs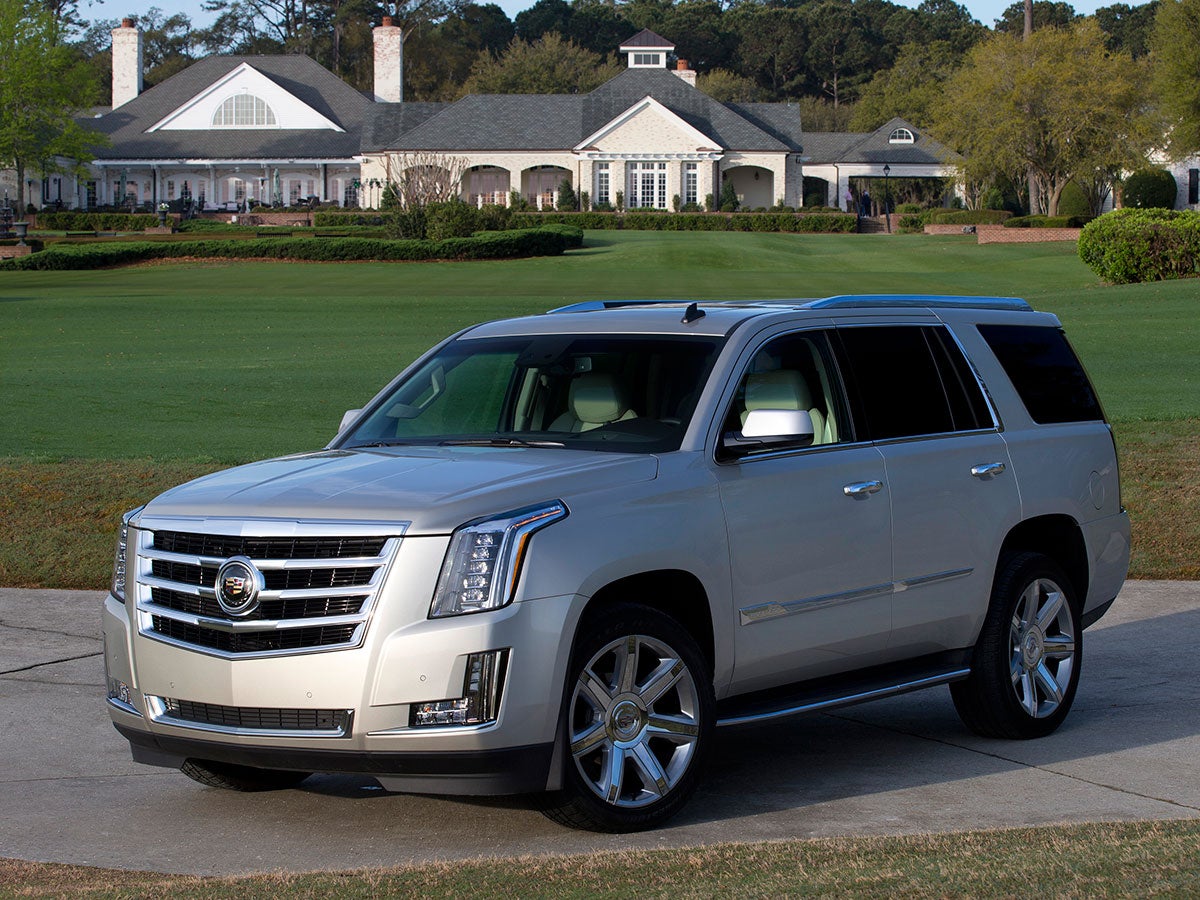 Like the Navigator, upgrading to the extended-wheelbase Escalade and you'll top the Brooklyn Bridge's weight cap. Ye the ESV tends to be the 'Slade of choice among New York's livery car drivers, which means many of those trips that bankers take from Wall Street to their Brooklyn Heights brownstones are illegal. (Then again, it may be the least illegal thing they do all day. Zing!)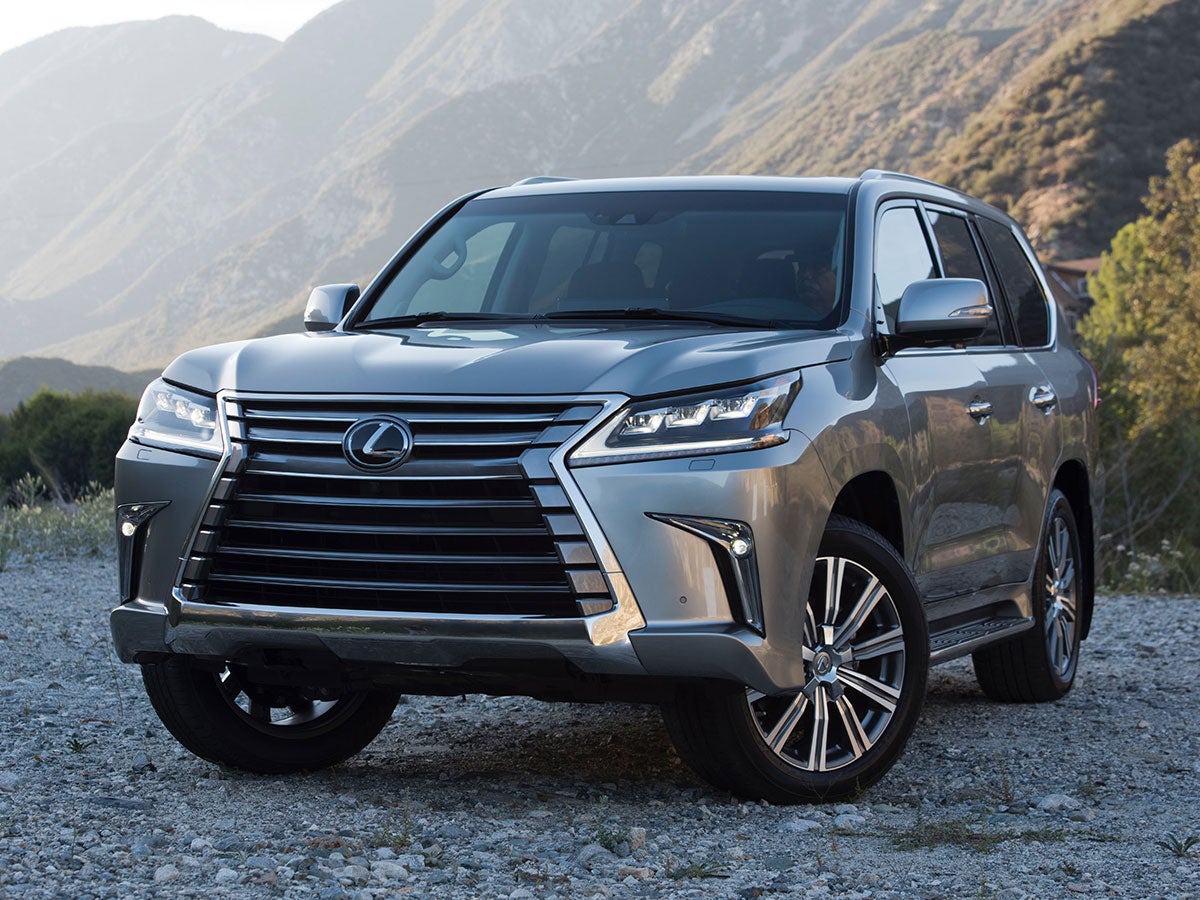 One of the O.G.'s of the luxury SUV world, the LX 570 comes in at a suspiciously even 6,000 lbs. Considering it's basically a gussied-up Toyota Land Cruiser—which, in spite of being ancient, kicks so much ass it's basically the SUV version of Clint Eastwood in Unforgiven—we'd like to cut it a break. But the law makes no such allowances. Fail.
8. Toyota Sequoia Platinum 4x4: 6,000 lbs
O.K., between this and the LX 570, we're starting to think Toyota's scales just max out at three tons. The odds of the Lexus and this three-row family hauler—which seems only slightly smaller than an actual sequoia—both weighing three tons on-the-dot is close to zero. A shame Toyota didn't buy a scale that tops out at 5,999 pounds, otherwise these last two could have bumped their way down to…
Honorable Mentions
Rolls-Royce Phantom Drophead Coupe: 5,995 lbs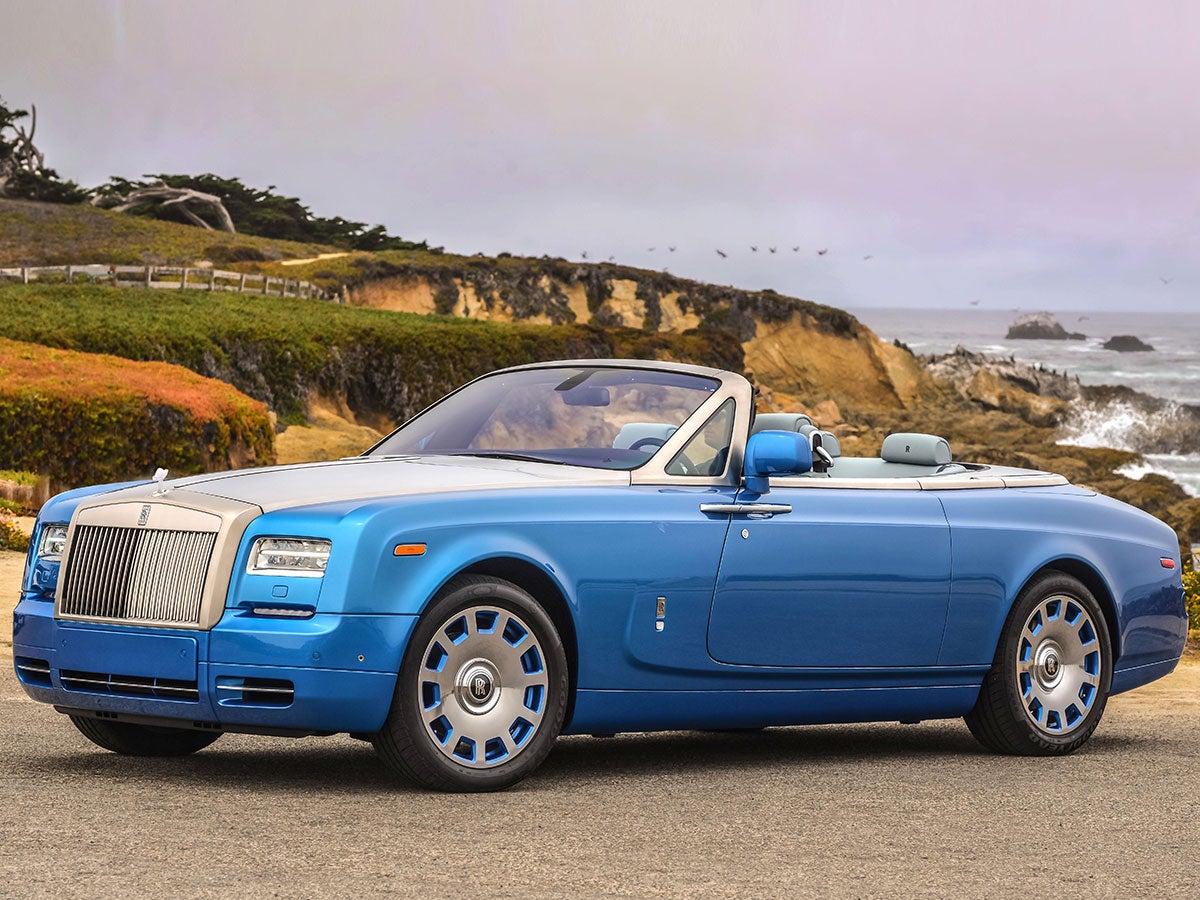 Rolls-Royce's ultra-baller ragtop may not make the list on curb weight alone, but it's so close, it would break the three-ton mark even if it were being driven by Toonces the Cat. That said, it's hard to think of a more awesome way to break the law then driving into Manhattan in a convertible that costs more than two and a half times as much as the average American home.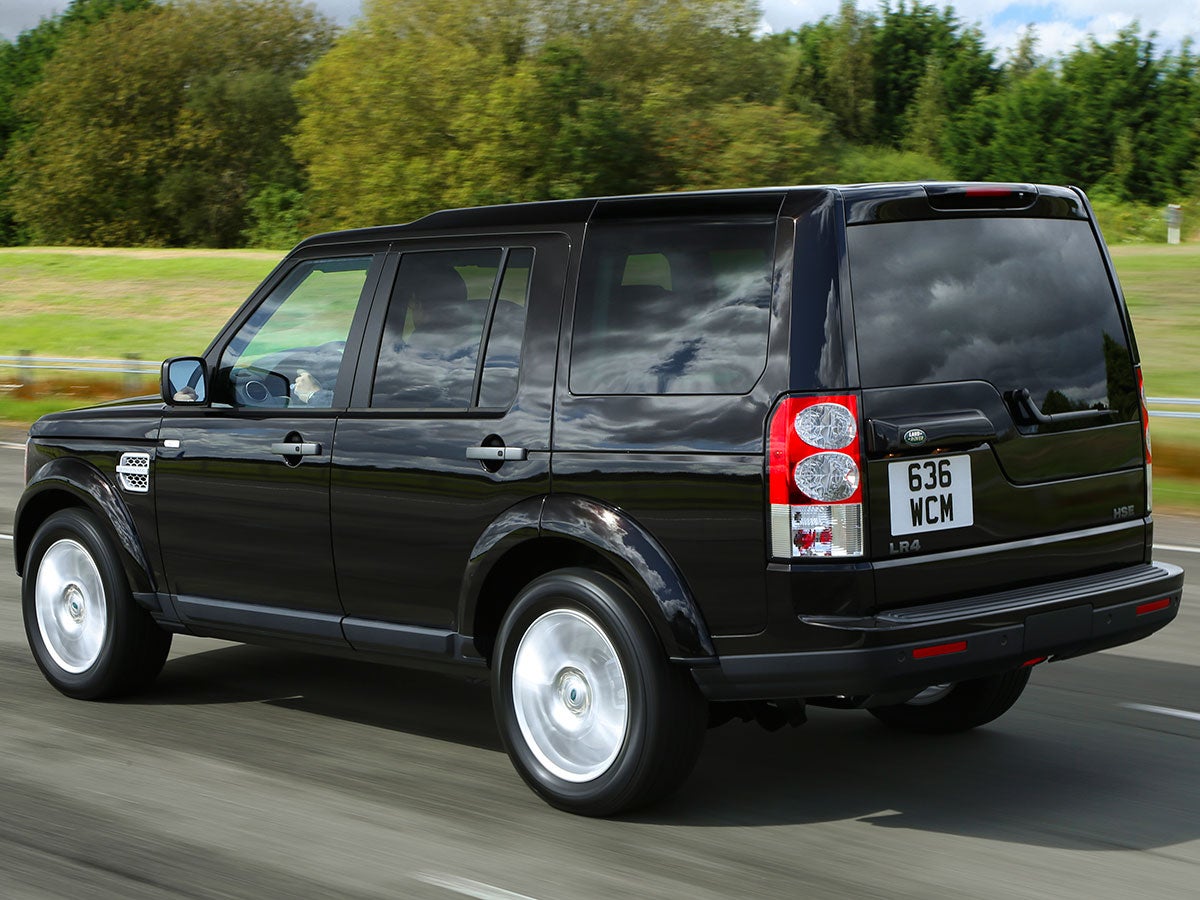 The platform that Land Rover's LR4 (née Discovery) rides on is old, overbuilt and heavy as hell: The last one Car and Driver tested was less than 60 lbs away from the triple-ton. Its weight isn't that surprising, once you remember that it's still built by mating a monocoque to a ladder-frame chassis. But hey, at least it still looks tough as a brick.
Bentley Mulsanne Speed: 5,919 lbs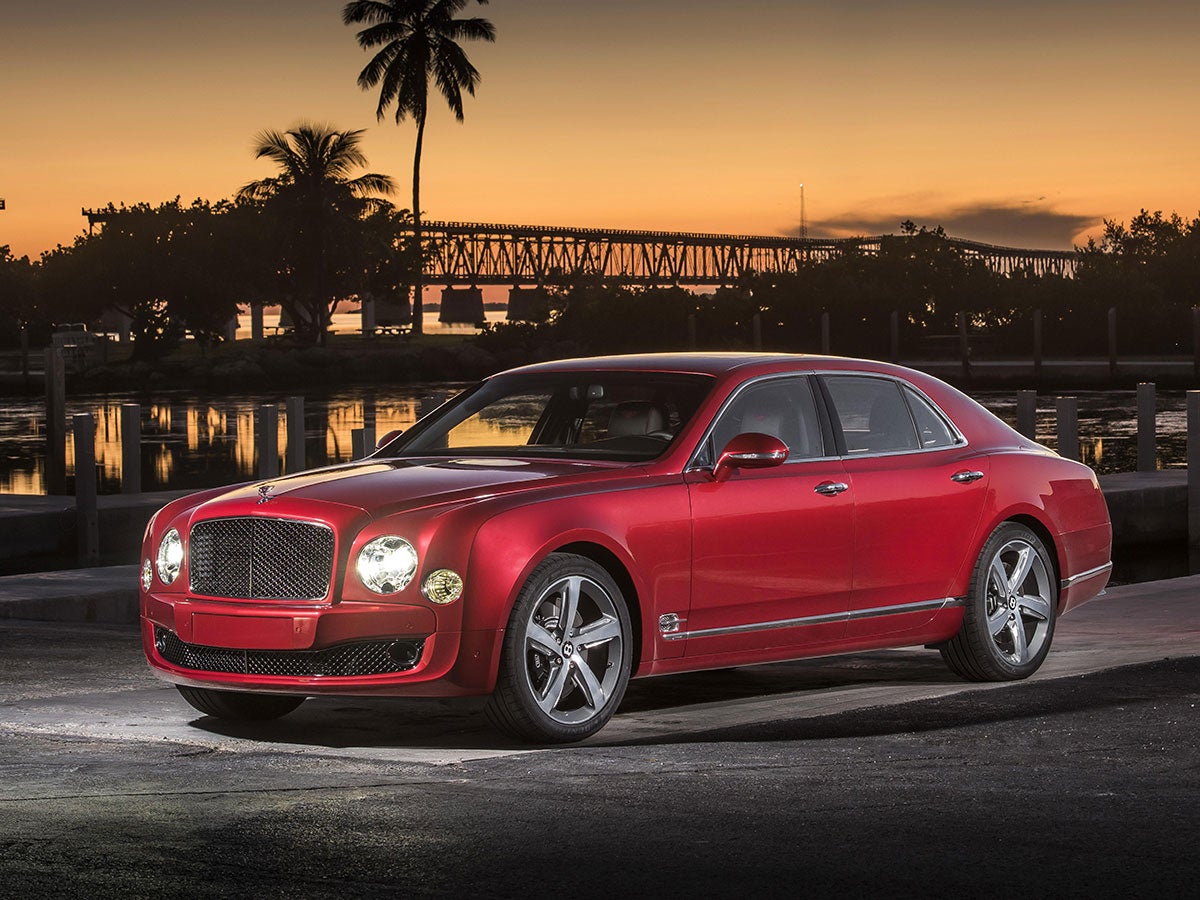 Yup, pick your jaw up off the floor and pop your eyes back in their sockets: Bentley's creme-de-la-creme four-door weighs in at just a nick under three tons. That's Old World craftsmanship for you. Yet it'll still do the zero-to-62 boogie in 4.8 seconds. That's what 811 lb-ft of torque does for you.
Porsche Cayenne S E-Hybrid: 5,809 lbs
That high-pitched whine you hear coming from beneath Stuttgart is the sound of Ferdinand Porsche's body turning at 9,000 rpm. Optioned to the gills and laden with a 282-lb lithium-ion battery, the plug-in-hybrid Cayenne doesn't quite reach the limit on its own, but to quote John Cougar, it's close enough for rock 'n roll. At least Ferdinand can take solace knowing his company's newest hybrid goes 116 mph faster than the Lohner-Porsche Mixte Hybrid he built 115 years ago.