If you were to ask a car enthusiast what car would be considered Toyota's all-time greatest achievement, how would they respond? Chances are, you'd receive a response which includes the famous MK4 Supra. It seemed like only yesterday we were jaw-dropped over a six-figure Supra which held the title of most expensive of its kind ever sold at an online auction. Now, the bidders are at it again—this time running up a car with more miles to $173,600.
Yes, you read that correctly. $173,600. That's 19 pounds of 20-dollar bills, 383 pounds of one-dollar bills, or 1,913 pounds of nickels. But, most importantly, it's the latest going rate for a like-new Supra with low miles on the clock.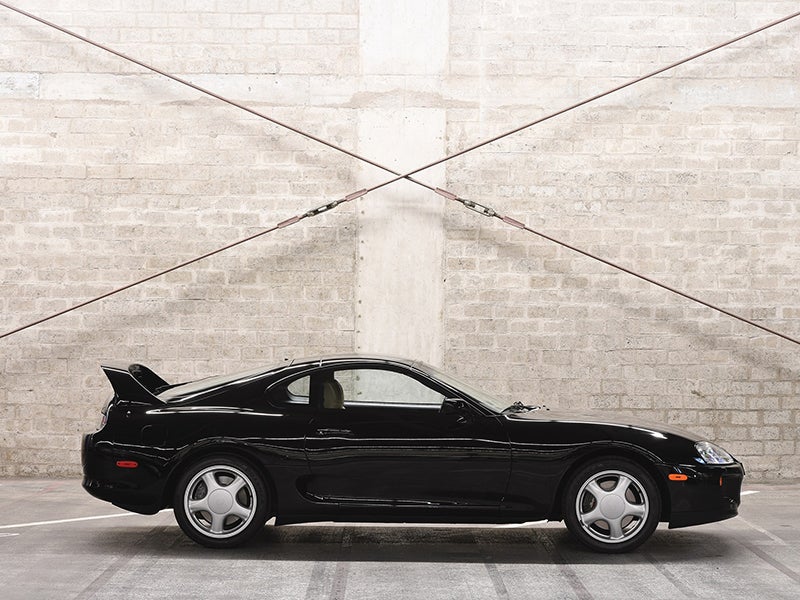 via RM Sotheby's
Even the auction service, RM Sotheby's, expected the car to fetch somewhere between $100,000 and $120,000, but nowhere near the 45 percent premium above the estimated cost that the buyer paid.
This particular Supra features not only the desirable twin-turbo 2JZ-GTE power plant but also a six-speed manual transmission. To seal the deal, the car also has the optional factory targa top and is finished in slick Toyota Black with contrasting tan interior.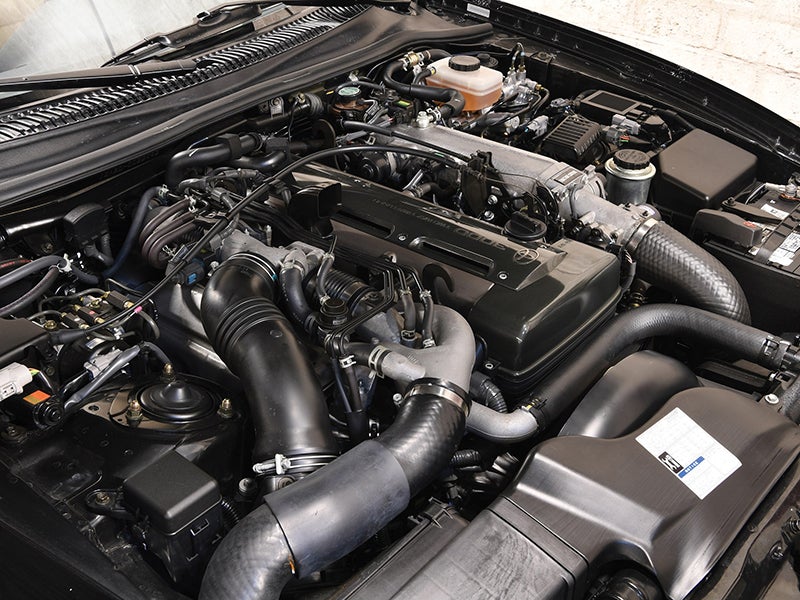 via RM Sotheby's
As for the car's history, the vehicle appeared to have changed hands a number of times since being originally sold in Illinois. Eventually, the car was imported to Switzerland before making its way back to the United States. In 2015, it was listed for sale at the St. Louis Car Museum And Sales with 10,553 miles. The price? $99,900, a number that some forums heavily criticized.
Since then at least two other New York dealers have listed the vehicle for sale and subsequently sold it for undisclosed sums. Yesterday, the Supra went through the auction block at Amelia Island in Florida where it was sold for $173,600, a much higher price than the car's $42,800 sticker price in 1994.
If you're an avid Supra collector waiting to make your move and cash in your prized possession, it might just be time to move.