A trailer hitch is designed as an attachment to a vehicle's chassis for towing. There are different types of tow hitches some of which are intended to mount directly onto the frame of the car while others integrate with the particular make of the car. Tow hitches take different forms from tow hooks to tow balls or tow pins. All the different designs allow specific articulations with the trailer or vehicle in question. This way, it can accommodate the weight it is made for and retain its flexibility and stability.
What are the Benefits of a Trailer Hitch?
Tow equipment comes with the following important advantages.
Accommodate Heavy Weight: Trailer hitches exhibit excellent stability and robustness to accommodate large loads in excess of 17,000 pounds. That's why with the proper trailer hitch you are sure of a stable vehicle without any swaying from side to side when driving. Not to mention, there are variances in the load capacity for various tow hitches, so you'll be able to choose which one is compatible with your specific vehicle.

Allow Swiveling of Trailers: Many are times when you need to make wide turns to make it around a tight corner. But with a trailer hitch, your tow vehicle is in sync with your car such that the shift is smooth and tight. This means you can ride on different roads without worrying too much about bends.

Offer Great Convenience: A trail hitch opens up your options to tug along trucks and buses for long camping trips, homes on the road, or even the use heavy work equipment. They provide smooth connections with the vehicle so that you won't have to fumble with parts during attachments. Some are adjustable to allow for height adjustment using different ball sizes.

Easy to Setup: Towing a trailer is simple with the proper hitch. Most of them are installed in the factory like seen on SUVs and pickups. They are versatile and require little effort, for example, some have a reinforced hole which takes a ball on the bumper while others have a ball mounted to on a bar against the bumper.
So which are the Types of Trailer Hitches?
It's now a common scenario to see trailers on the road. And with each tow truck is a trail hitch accompanying the towed vehicle or equipment. Most heavy-duty trucks now have a trailer hitch already installed on them.
There are six major categories of trailer hitches as there lies a great deal on this simple mechanism.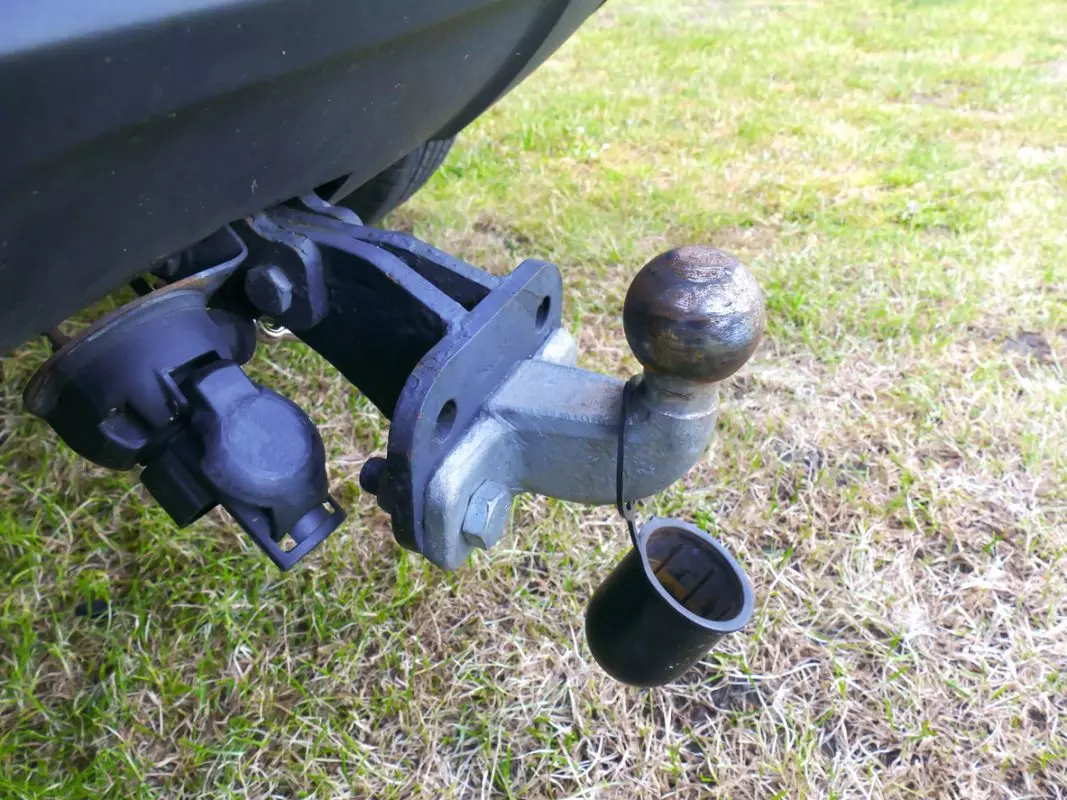 Rear Receiver Hitch: The most common hitch you can find on almost every tow truck is the rear hitch receiver. It ranks between Class 1 of the light duty hitches to Class 5 of heavy duty hitches with receiver tubes from 11/4 "x11/4" to 2 ½"x 2½". They have square tubes making them the most versatile in accepting various tow accessories from boats, sleeper campers, bikes, SUVs, and utility vehicles.
Front Mount Trailer Hitch:This type of hitch comes in handy when you want to use the front end of your car. This may be when you want to install a plow, a winch, an extra carrier, or putting a boat into the water. A front mount trailer hitch works in the same design as a rear receiver hitch only that it cannot tow more than 9000 pounds of cargo. It uses a front receiver which bolts directly on to the vehicle's frame. At best, SUVs, trucks and vans can use this type of hitch since it can hinder visibility when used on other cars like sedans.
Fifth Wheel Hitch: Heavy trailers are usually long and more prone to swaying and instability. That's where the fifth wheel trailer hitch comes in. This hitch does not use balls for towing. It is a flat plate in the shape of a horse shoe and connects to the bed of the trailer. It is uniquely made such that the hitch carries the coupler unlike on ball hitches where the coupling is part of the towed vehicle. The fifth wheel hitch is available for heavy trucks and allows for different accentuations to take up heavier loads and also provide room for absorbing bumps. Here we are talking about trailers in the range of ¾ ton or 1 ton. These trucks can haul from a good 15,000 pounds up to 25,000 pounds thanks to their long beds.
Gooseneck Trailer Hitch: There's a high similarity between fifth wheel hitches and Gooseneck trailer hitches. One, they are both designed to tow large loads. Second, they mount at the front of the vehicle. They are used with trailers that have front protrusions in the middle of the truck bed. This way, you can still use your truck bed when you are not towing any vehicle.
You'll find them on gardening equipment and massive RVs with an average towing capacity of up to 30,000 pounds.
Bumper Hitch: As the name suggests, it is a hitch which mounts directly to the bumper. It is not intended for towing large weights since it uses a simple square receiver. They haul a weight up to 2000 pounds of trailers up to 6ft. or boats up to 14 ft.
Pintle Hook: The primary distinction of this hitch is in the hooking part. It uses a tow ring and a pintle to secure the trailer. It mounts either directly to the frame of the trailer or uses an extra mounting receiver which slides into the truck. They secure the largest loads around 60,000 pounds and can be seen on heavy construction equipment.
Trailer Hitch Buyer's Guide
When it comes to picking the most appropriate tow hitch, there are some factors that you need to consider. Here's your guide to the features to watch.
Tongue Weight: A hitch system has to be rated for the particular vehicle or equipment it will be towing. Here, we look at the tongue weight. In trailer hitch jargon, it's pretty easy to get caught in the words and not get the real meaning behind systems. Now, the tongue weight is the load the trailer puts on the hitch. It lets you control the movement of the vehicle to prevent it from swaying. Usually, the tongue weight should be at least 15% of the gross towed weight.

It's important to check this weight before you start loading up the trailer. This way, you are safe that your cargo will arrive at the destination it is intended. You should always adjust the tongue weight by shifting the load from different positions forward or after of the RV.

Hitch Balls: This is the attachment point for the trailers. The ball mount has a hole which locks in the ball. The diameter of the ball should be the same as that of the coupler. Most of them measure from 1 7/8" to 2 5/16". The ball is responsible for the swiveling of the trailer and for making smooth turns. It's always important that the shank passes through the ball mount.

Trailer Lights and Wiring: This part provides the signals and power to the lights of the trailer. The trailer is required to have a wiring harness which powers the trailer lights. It is, hence, crucial that you choose the right wiring system which suits your trailer. Most vehicles have already installed wiring mechanisms that plug in directly to the trailer. Always measure the current connector on the trailer and the vehicle to ensure that they are compatible before buying a trailer hitch.
How do you choose the right trailer hitch?
Before embarking on choosing the best trailer hitch, you should remember that safety is of utmost importance. This is where we say; there should be no compromises when it comes to bringing your family safely to a camp site.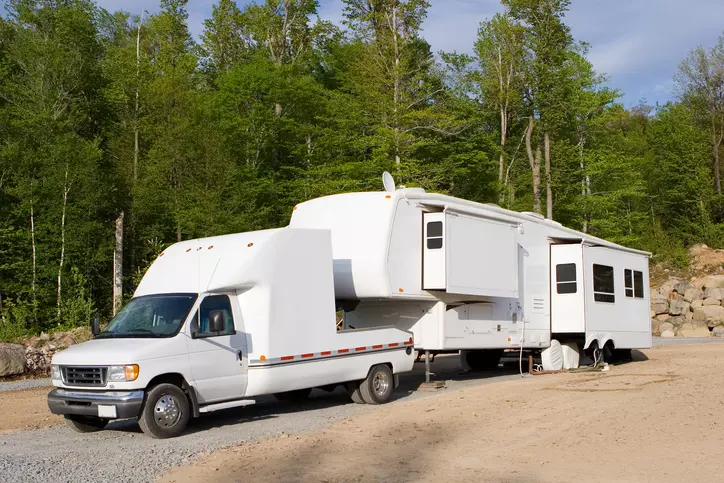 Gross Towed weight (GTW): First, always make sure to check your vehicle's owner's manual to find the specific GTW (Gross Towed Weight) your vehicle can tow safely. Know the weight of your towed vehicle and your car's towing capacity to decide which type of hitch you will need. Do not assume the weight. You can easily add up to 20% more of the recommended weight and not realize it.
There are accurate methods of measuring the weight which involves using scales to know the exact weight of the cargo and the people who'll be traveling in the trailer. This way, you have a great shot at identifying the type of hitch to choose for your tow truck.
Consider Weight Distribution: For those trailers that weigh above 4000 pounds, it's a wise decision to distribute those lbs. A weight distribution hitch offers better stability than using just one hitch. You'll also have better chances of being in control as you drive.
Identify the compatible ball mount to determine the Correct Drop or Rise: Ball mounts which also include pins and clips are usually sold separately. As such, it is your job to determine which accessories are fit for your tow vehicle. Make the following simple considerations before buying your ball mount:
Know the weight capacity the ball mount can carry
Ensure the ball mount fits the trailer coupler and the receiver
Determine the drop and rise for your towing system
Decide on the construction materials like aluminum vs. steel and the adjustability
How do you measure the Tongue Weight?
There are different methods of knowing how much the tongue weighs before you even determine its capacity. You can opt for one of the following methods:
Tongue weight scale-They are heavy duty scales which allow measuring the tongue trailer
Bathroom scale- There are guidelines to follow when measuring using a bathroom scale. First, most scales have a limited capacity, and as such, they should be utilized for tongues of small trailers.
Weigh Safe Ball Mount– It is perhaps the most convenient method to know your trailer's tongue weight since it displays the metrics as soon as you hook the tongue.
Commercial scale- These are usually found in truck stops where you can know the tongue weight by paying a fee.
How to determine your vehicle's hitch tongue weight capacity?
As we said earlier, the force that the tongue of the Recreational Vehicle applies to the hitch of the tow truck is the tongue weight. The TW should be considerable enough to weigh on the hitch ball to prevent swaying of the tow vehicle. Remember that here you are dealing with the effect of gravity and that a high point of balance can easily offset the balance of the tow truck and lead to accidents.
It is usually recommended that the TW should exert from 10-15% of the total Gross Trailer Weight. For example, if the GTW of your system is at 2000 pounds capacity, the TW at 15% of the GTW should be at 300 pounds.
But that is just an estimate because you don't know the weight of the tow truck. So, first know the Gross Vehicle Weight rating, and it's going to be a matter of multiplying the TW percentage by the GVWR. The GVWR is the entire weight of the trailer and the tow vehicle. It is subject to changes so you should remember to pick a hitch which can accommodate weight variances.
How much is the maximum towing capacity of trailer hitch?
The hitch towing capacity is mainly determined by the class in which it falls. That is from the hitch with the smallest receiver end, to the one with the largest receiver opening. There are five major types by which you need to qualify a hitch with the weight it should carry.
Class 1 hitches- Best suited for hitches designed to attach to the frame. Their capacity is for light loads at up to 2000pounds.
Class 2 hitches- These are recommended for towing up to 3500pounds. They attach to frame and attach to most family cars.
Class 3 hitches- These are considered as a heavy duty category with a capacity of 5000pounds.
Class 4 hitches- Another heavy load type which includes towing of full-size SUVs up to 7500 pounds. They come with weight distribution sockets to stabilize the tow truck and the trailer.
Class 5 hitches- They offer the highest weight capacity at 14000 pounds. They are best for heavy duty hauling of full-size trailers and RVs.
The Best Trailer Hitches on the Market
There are many brands of trailer hitches. But you don't have to test each of them to decide on the best model for you. Whether you want to bring your camper to the site, or your boat down the lake, we have identified the best models just for you.
1. CURT 13333 Trailer Hitch Class 3
2. Curt 13323 Class 3 Trailer Hitch
3. CURT 13127Class 3 Trailer Hitch
4. Reese Towpower Class III 21556 Towing Starter Kit
5. Connor 2Inch Tri Ball Hitch
6. CURT Class 4 14374 Trailer Hitch
7. Reese Towpower 2Inch 21536RAK Class III Trailer Hitch Starter Kit
8. ​CURT Class 1 Trailer Hitch 112653
9. Reese Towpower Class I Insta Hitch 51171
10. Goplus – Triple Ball Tow Hitch Mount for 2Inch Receiver
Essential Towing Accessories of a Trailer Hitch
Hitch Balls and Mounts– These are additional parts which include the pin and clip to tow the trucks. The ball mount attaches to the ball via the pin and clip. They fall under the different categories regarding the Gross Trailer weight.
Trailer Wiring- Every trailer must carry lights. No questions about it. But to most people, this might come as an after-thought after purchasing your trailer. Fortunately, most manufacturers pre-wire the trailer before it's out on display.
Although you can be working with a pre-installed hitch, you'll still need to bring in the connectors. It works by just unplugging the connector from the rear lights, plug in the harness, and route it between the female and male ends.
Couplers- A trailer coupler is a system which is either welded or bolted to the trailer tongue. It allows the swiveling of the hitch ball. The main factors to consider when choosing the couplers are the Gross trailer weight and the trailer tongue.
Hitch Cover & Steps- Hitch steps allow easy access to the roof and the rear of your trailer. They are easy to install; hence increasing the functionality of your sports utility vehicle or truck bed.
Hitch covers, on the other hand, are basically covers which take off the unsightly metal protrusions from trailers. They are now designed to be classy and elegant to meet your tastes and preferences. They also prevent the truck from being exposed to the elements.
Hitch Pins- These act as fasteners for securing trailer vehicles. They eliminate the need of using keys as the locking mechanism of your hitch.
Backup Cameras- Hitching a trailer is a hard job, and it takes time to get it right. A backup hitch camera comes in handy to provide fast alignment. Most of them point directly to the trailer ball to give you the best view of the back of the trailer. This way, you can use them during reverse for extra safety and visibility.
Cargo Carrier- Sometimes you don't have much to carry so a trailer can be too big for a short journey. A cargo carrier is functional when you want to tow just a considerable size of the load. They come in the form of baskets or cargo boxes and can be enclosed or flat.
Hitch Grill- For those that like traveling with their grills but do not have enough space on their vehicle, a hitch grill works the magic by allowing you to have a barbecue on the road. It has complete access to the rear of the car with the convenience of not touching the ground. With one, you can cook on the road and feel totally in control.
Bike Racks- Vehicles use trail hitches while bicycles use bike racks to attach to cars. You need to consider the design of the hitch mounted bike rack to determine whether it goes with your car or bus.
Ski Racks- These are usually found on the rooftop of cars to transport your ski securely. They are designed for vehicles which do not have crossbars or side rails.
Snow Plow- These are heavy blades which mount in front of trucks. They work with receiver type hitches when needed to fit on SUVs and vans. They sync with the hitch mounting assembly eliminating any additional installments.
Towing Safety Tips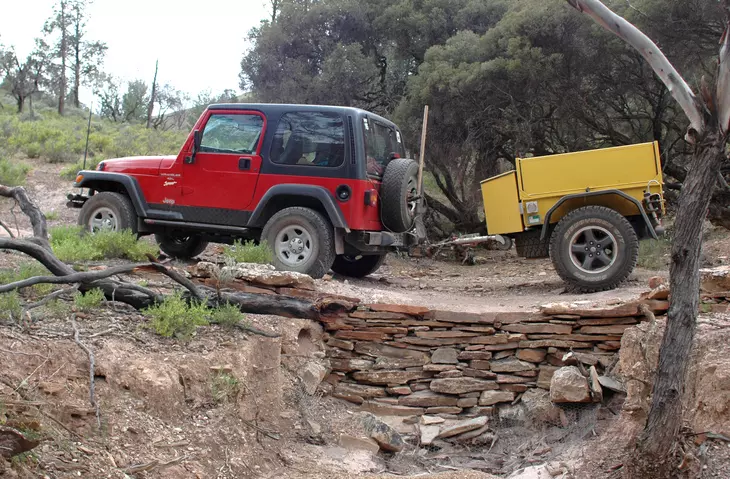 Driving Tips: When towing a vehicle, you should give yourself some distance between the other vehicles. Remember that your truck is long and so it takes more time to accelerate the rig and even longer to stop. Ensure to be cautious when switching between lanes plus to take wider turns when going bends and corners.

Watch out for bumps as they can cause a jump which may lead to hitting of the trailer and causing sways.

Braking Tips: It is a bit scary if you ever lose control of your recreational vehicle. When hauling heavier loads, it's important that you have electric brakes and a trailer brake controller. If your vehicle does not have an already installed brake controller, opt for proportional designs which do not disrupt the consistency of the trailer braking when you have the foot on the brake pedal for long.

Always ensure that you allow the brakes to be in the right conditions for breaking so don't be in a hurry to get to anywhere. Ensure to drive at a consistent low speed at around 20 miles per hour. If your trailer starts to sway by any chance, it's recommended to activate the manual brake control. Avoid applying the tow brakes which can be more disastrous than it already is.

Handling Downgrades and Upgrades: Always keep your speed in check when driving on long upgrades. Remember to downshift to assist the braking process plus don't engage them for extended periods to prevent any overheating. Also, avoid passing steep upgrades since they may drag you such it's easy to feel like the truck is doing the entire job.

Backing Up: Steering in reverse is the trickiest aspect of driving tow vehicles. For most of the time, we recommend avoiding situations where you have to reverse. Otherwise, if it's unavoidable, keeping the speed down and going at it slow should give you a smooth back up. Also, have the best visibility you can afford by installing backup cameras.
How to Maintain your Trailer Hitch
After using your trailer hitch for several camping trips, dirt is bound to gather on the various parts. Without proper care, the metallic components will breakdown and wear due to friction. Every part which moves is subject to wear and tear which is not a good thing. From the moment you install your trailer hitch, it goes without saying that it should be a great time to start the upkeep.
First, ensure that all the moving parts are properly lubricated. From the hitch balls, mounts, and the hitch use the correct grease to prevent rust and reduce friction. Also, invest in ball covers and hitch covers to keep out moisture.
Final Thoughts
By now, we believe you've learned everything there is to know about trail hitches. The importance of this equipment cannot be understated since it allows hauling accessories which make every trip worthwhile. Weight is your friend, and it can be your enemy. It is, therefore, important that you know the limits of your hitch trailer. Have the metrics at your finger tips from the Gross Towed Weight to the Tongue Weight and Gross Vehicle Trailer Weight. This way you are safe from sways and losing control on the road.
Afterusing your trailer hitch for several camping trips, dirt is bound to gather onthe various parts. Without proper care, the metallic components will breakdownand wear due to friction. Every part which moves is subject to wear and tearwhich is not a good thing. From the moment you install your trailer hitch, itgoes without saying that it should be a great time to start the upkeep.
First,ensure that all the moving parts are properly lubricated. From the hitch balls,mounts, and the hitch use the correct grease to prevent rust and reduce friction.Also, invest in ball covers and hitch covers to keep out moisture.
How much is the maximum towingcapacity of trailer hitch?