Occupied, banned from having its own armed forces, and entirely dependent on the United States for transportation, Japan's National Police Reserve asked domestic automakers for an alternative to the Jeep. Toyota responded. Their new 4x4 would give them both a capable home-built product and something they could sell to US forces in Asia.
Resurrecting a wartime design, Toyota built heavily, with a B-series 3.4-liter inline six engine in a one-ton chassis, for a vehicle they called the Toyota Jeep, or BJ, for short. Ironically, the NPR rejected the 1951 AK10 prototype in favor of a Mitsubishi-built Willys Jeep. Toyota continued development, however, and the BJ was adopted by the National Police Agency in '53.
Willys sued over the Jeep name in '54, so Toyota's Director of Technology Hanji Umehara renamed the nascent 4x4 the Land Cruiser. "The name was derived from the ability, demonstrated by the very earliest versions of this iconic brand, to literally cruise across rough ground, and implies its go-anywhere ability," said Toyota's Sam Butto.
In October, 1957, the FJ40 Land Cruiser became the first vehicle Toyota offered in America. A single vehicle sold that fall, but that slow start turned to a serious success, and the Land Cruiser has been in the lineup ever since. Almost sixty years later, the Land Cruiser seems out of place in the lineup of the same company that makes the Prius. Credit's due to Toyota. The manufacturer hasn't forgotten Land Cruiser's history as the most reliable vehicle in America, which went a long, long way to furthering the acceptance of Japanese vehicles by the American buying public. No Land Cruiser, no Toyota. No Toyota, no Prius. That history is a good enough reason to keep the nameplate alive. Here are all the steps along the way.
Gen I: AK10, 1944-1950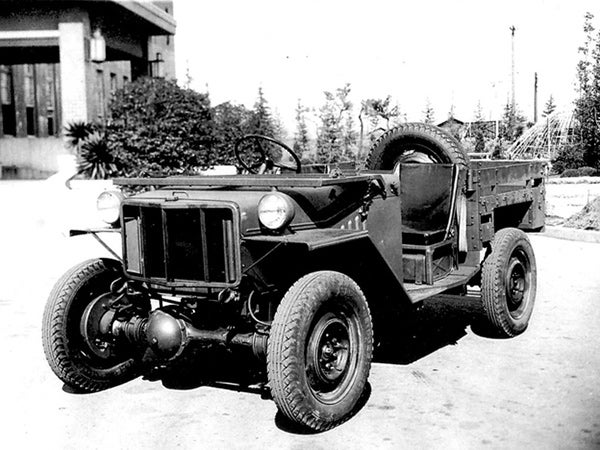 Toyota
The AK10 prototype was an ungainly Jeep-like body clinging to a one-ton frame. It also took forever to create, as it dated back to a 1944 design soon interrupted by Japan losing the war. There were six built in '44 and one in '50, using parts from the others.
Gen II: BJ, 1951-1955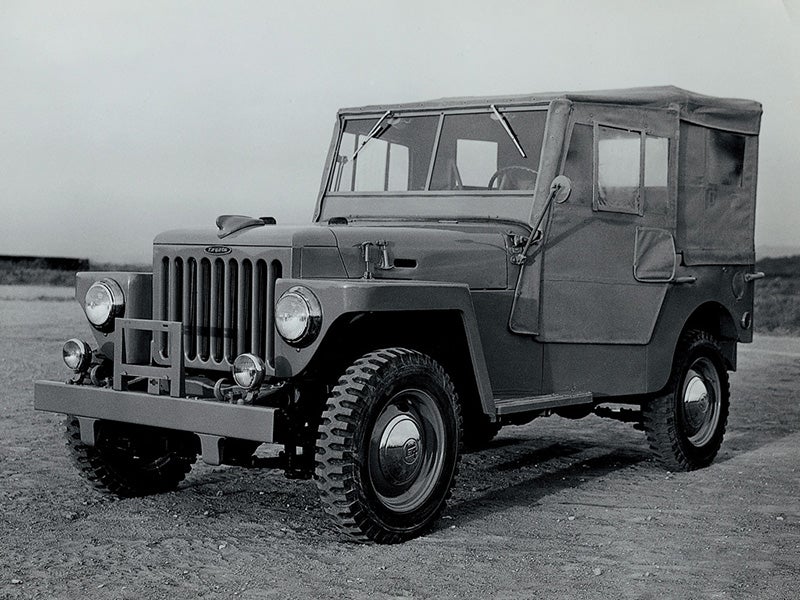 Toyota
The very Willys Jeep-like BJ with its nine-bar grille was a much larger vehicle on a one-ton chassis, and it didn't go into production until 1953 (298 produced). What additional production there was went largely to domestic governmental agencies, providing important cash to a company still using extensive hand labor.
Gen III: FJ20-series, 1955-1960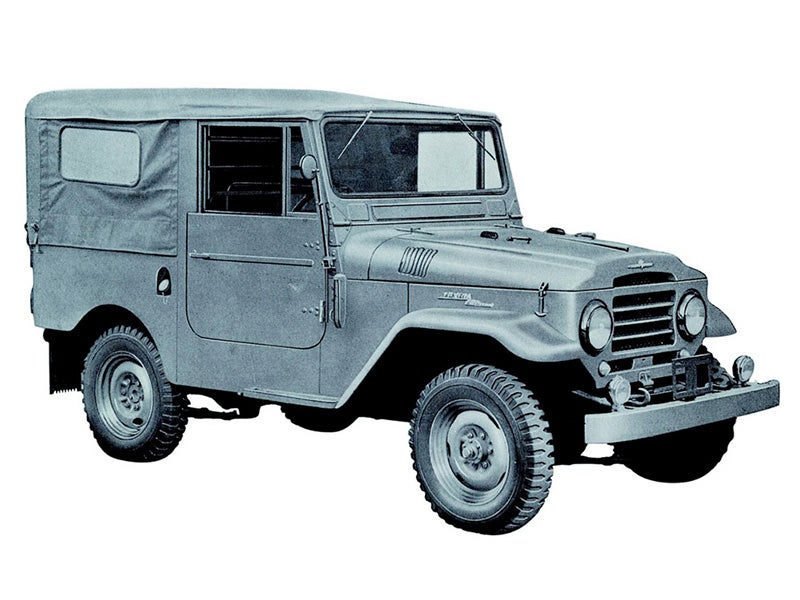 Toyota
Briefly overlapping with the BJ, the somewhat smaller FJ25 gained some styling and driveability, with overseas markets in mind. In 1957, Toyota brought a range of trucks to the US Army's Aberdeen proving grounds with their eyes on sales in Asia. While Toyota did get a contract for some larger vehicles, the FJ didn't make the cut. They did get exposure to the US market though, and encouragement from the Army, seriously committing Toyota to exports.
The first half of 1960 also saw the short-lived Suburban style FJ35V long roof wagon, which provided the inspiration for the Land Cruisers of 1967 through the present.
GEN IV: FJ40, 1960-1984
Toyota
When you get something right, you don't chase change for no reason. The success of the FJ40 Land Cruiser over a quarter-century says they got it right. It is a legitimate icon, with an entire company actually called Icon (among many others) still dedicated to building, restoring and repairing them. US sales in 1960 were 162 trucks; by 1987 it was 8,858; and by 1984, they'd built over 1.1 million worldwide.
Gen VI: FJ55, 1967-1979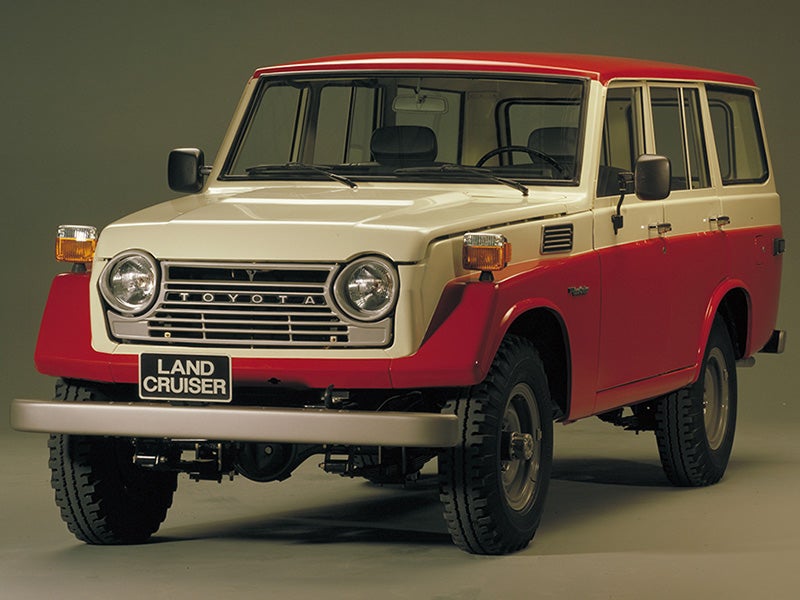 Toyota
Originally a long-wheelbase FJ40, the FJ55V was the first regular production Land Cruiser wagon, in Land Rover style. It rapidly evolved into its own model, with a strengthened, fully-boxed frame, and it was built with two main markets in mind, the United States and Australia. For Australian use, it had massive articulation and durability, while meeting an American 20 mph frontal crash standard and being capable of 80 mph highway cruising.
GEN V: 60-series, 1980-1989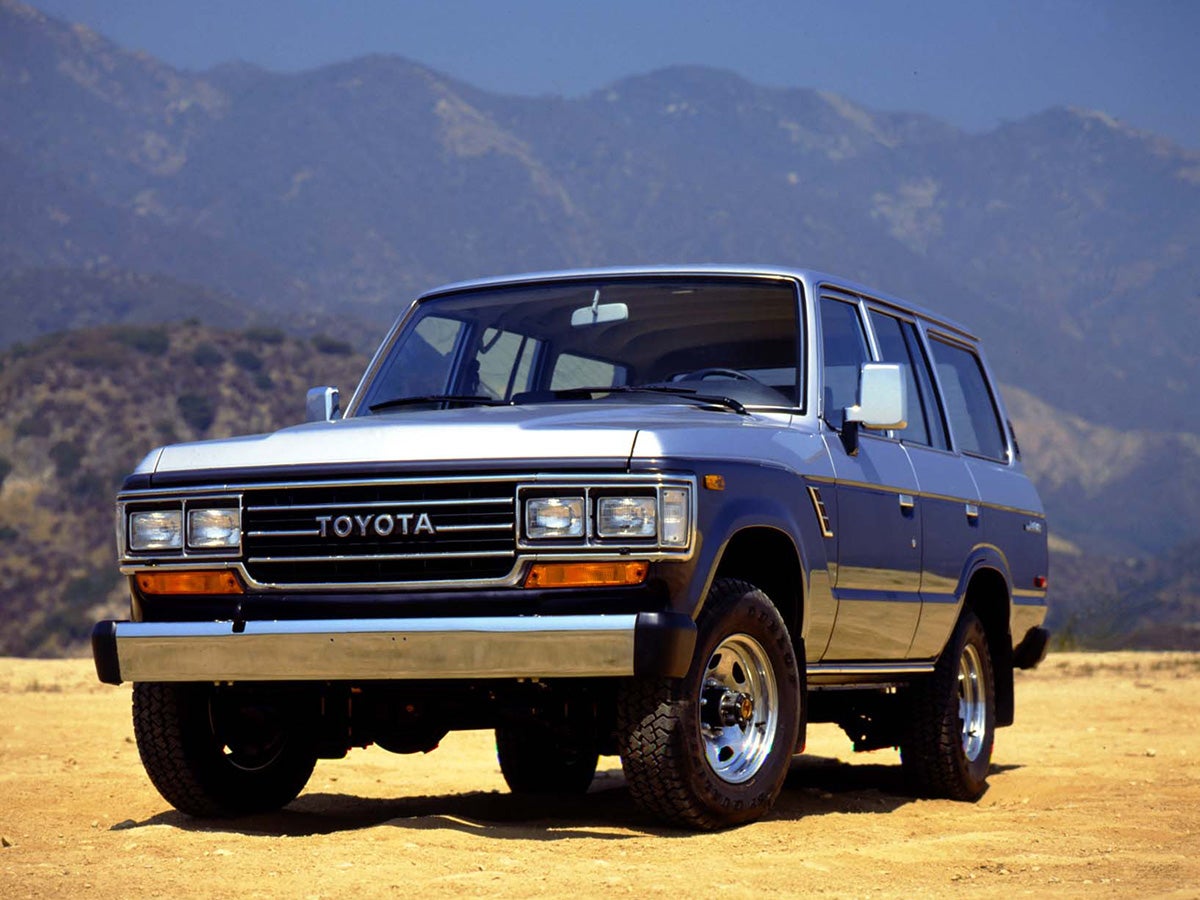 Toyota
Now intended as direct competition for Range Rover, the new Land Cruiser had a much larger and more modern body. Alongside diesel engines, it introduced fuel injection, power windows and for the first time, an automatic transmission. The 4.2-liter straight-six gained in efficiency, all the way up to 12 mpg. "I remember it being the largest vehicle I had ever driven," said Toyota's Butto.
Gen VI: 70-series/Prado, 1984-present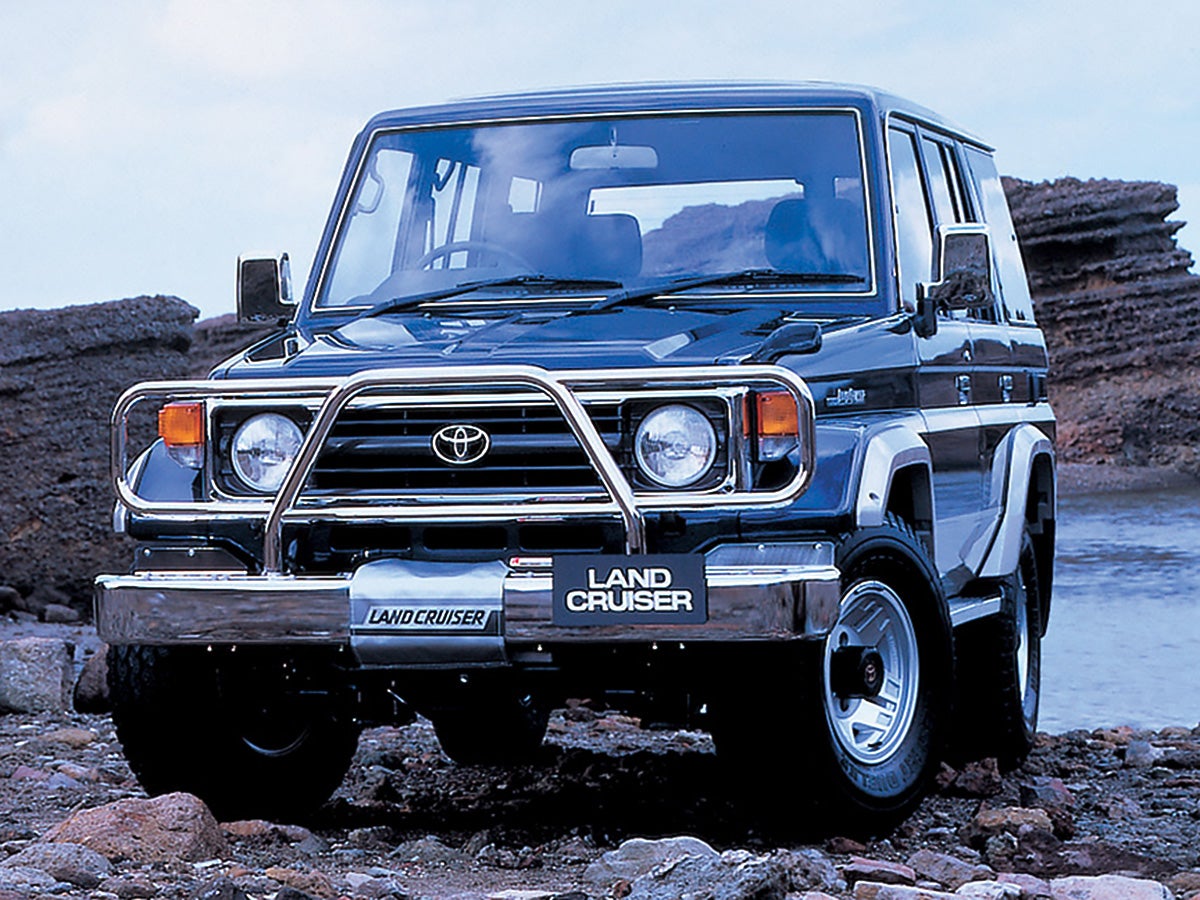 Toyota
Land Cruiser split into three lines of trucks after 1984, the Station Wagon that came to America; a heavy-duty BJ70 series; and the light duty 70 series. The light duty was related to the 4Runner that came to America and gained back all of the boxiness that the FJ60 lost, as well as a four-cylinder engine. Eventually including seven body styles, including a pickup, the 70-series was renamed Prado in 1990. It split off into its own line and the 2002 120-series descendant came to the US as the Lexus GX 470.
Gen VI: 80-series, 1989-1997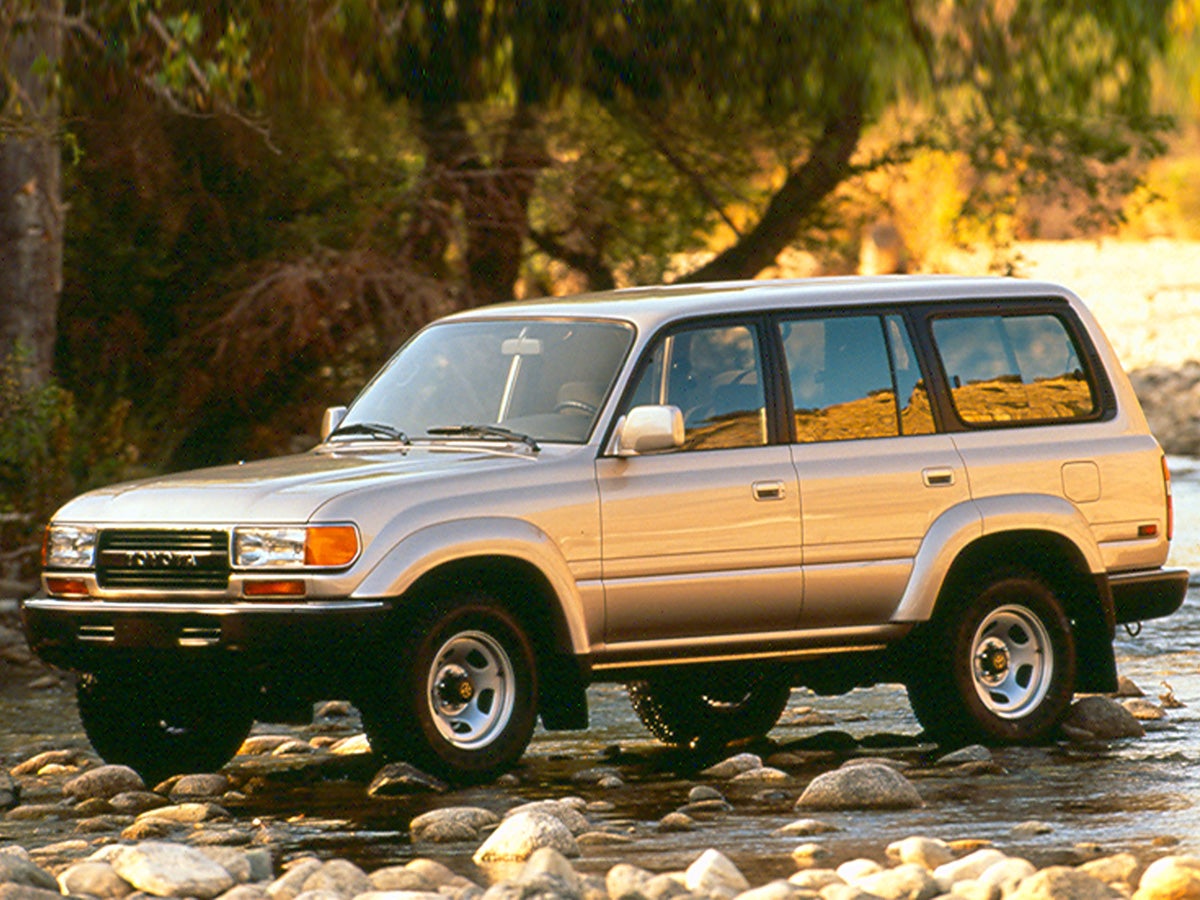 Toyota
This is Land Cruiser generation that pushed deep into luxury territory, with the acknowledgement that most of the tough trucks were used as posh suburban transportation, rather than an off-road vehicle with nice accommodations. The role reversal into a luxury SUV with bonus offroad skills made for a really, really big truck.
Gen VII: 100-series, 1998-2007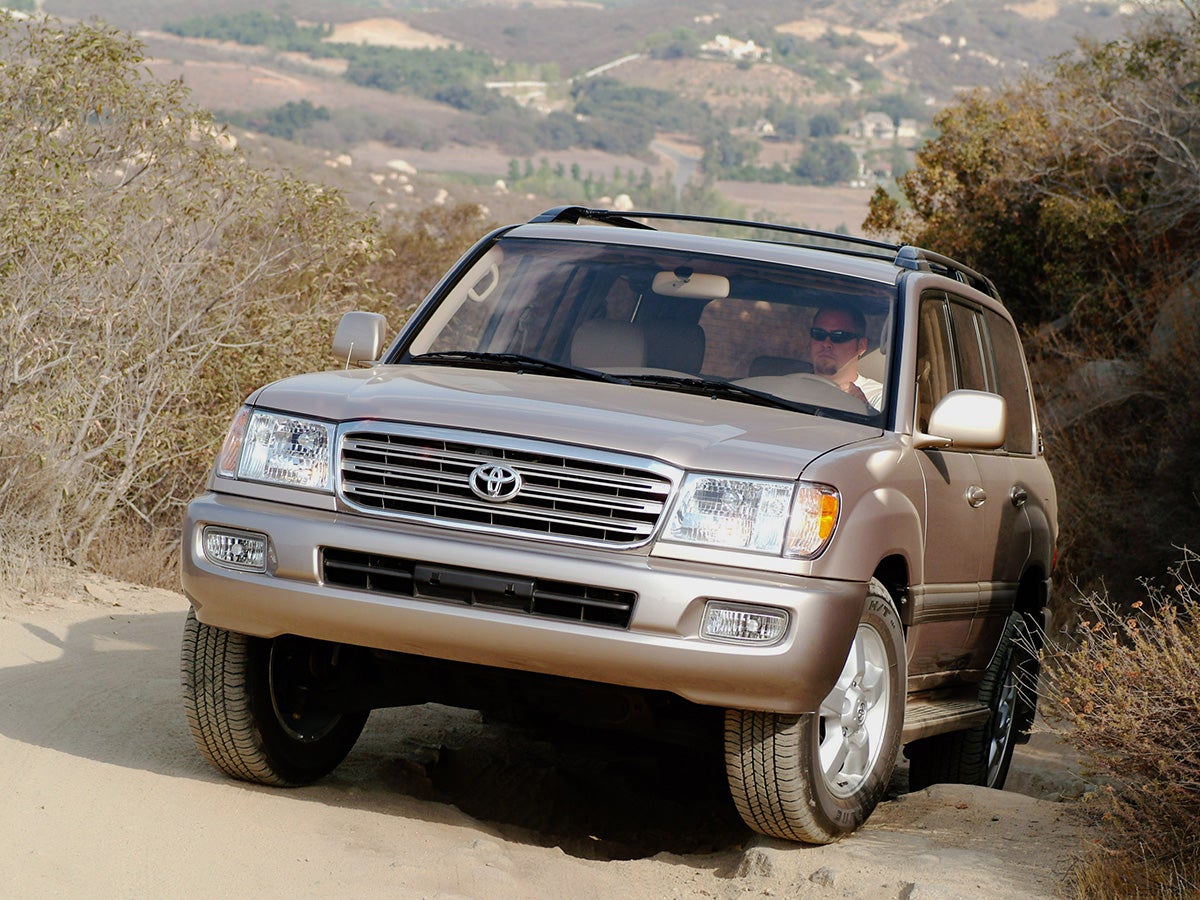 Toyota
Major changes included an independent front suspension like that of the Toyota Prado, and a steel block 4.7-liter variant of the alloy V8 from the LS 400. Sold worldwide only as a four-door, it had all the technology and luxury Toyota could throw at it, like DVD-based navigation, stability and traction control, height-adjustable suspension and Skyhook electronic active height control.
Gen VII: 200-series, 2007-present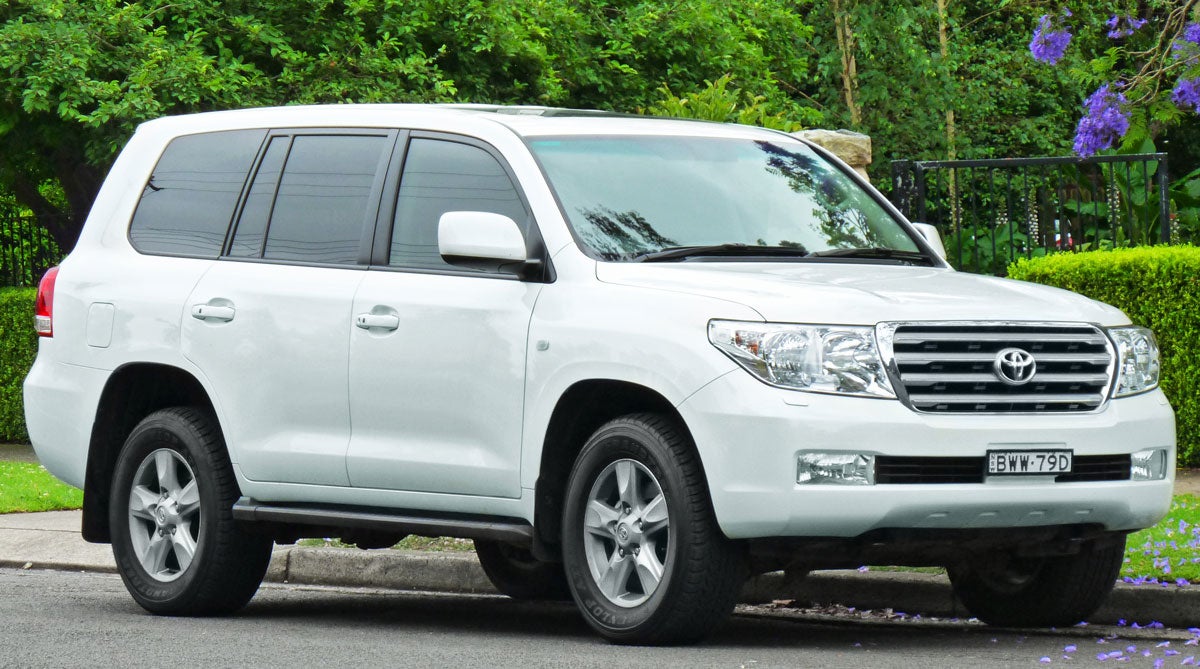 Toyota
Completing the transformation into an $84,000 yacht competing with G-wagens and Range Rovers, Land Cruiser has nevertheless kept full-time four-wheel drive, a two-speed transfer case and locking differential. For the 2008 model year, it gained a 5.7-liter V8 and fuel economy climbed 1 mpg from 1980, to 13 city. With last year's six-speed automatic, it made a combined 15 mpg (13 city/18 highway), and the new eight-speed is...identical. Hooray! There may be a 2018 model year 300-series coming in 2017.