Acura and Meyer Shank Racing aren't letting a brand-new car and the expected growing pains that come with it get in the way of dominating the field at Daytona International Speedway. The No. 60 of Tom Blomqvist, Colin Braun, Helio Castroneves, and Simon Pagenaud clinched pole Sunday ahead of this weekend's 2023 Rolex 24.
The new, electrified Acura ARX-06 set a time of 1:34.031 at the hands of Blomqvist to earn pole, pushing fellow Acura driver Ricky Taylor in the No. 10 ARX-06 down to the third spot on the grid. Splitting the two Acuras and starting the race in second place is the new No. 7 Porsche 963 of Porsche Penske Motorsports with a 1:34.114, a minuscule gap of 0.083 seconds to first place. The second Porsche, No. 6, will start last in its class in ninth place.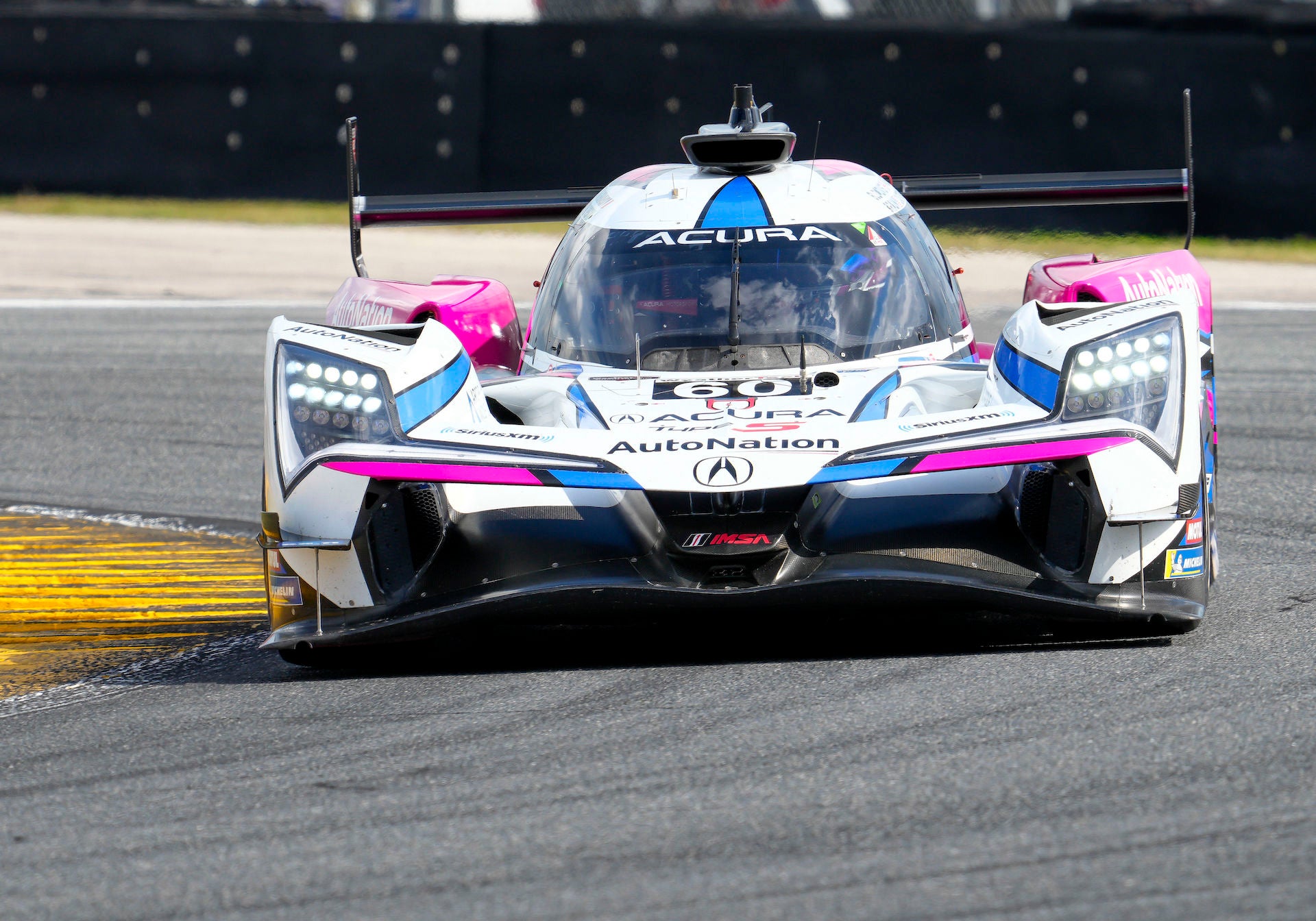 Getty
Two teams will be competing with Acura power in the GTP class this year, defending champions Meyer Shank—who have once again secured the services of Indy 500 (and Rolex 24) winners Castroneves and Pagenaud—as well as Wayne Taylor Racing. The latter has also formed a technical partnership with Andretti Autosport for 2023.
This year's race marks a new era for IMSA with the introduction of new LMDh cars, some of which will also compete in the WEC's Hypercar class. Perhaps the biggest news to come out of this is Porsche's return to the top flight of endurance racing with Penske Motorsports. BMW is also joining the battle under the Rahal banner, though the duo could only secure seventh and eighth place on the grid for Saturday's race.
Cadillac will field three cars this year, with the No. 01 Cadillac V-LMDh of Chip Ganassi Racing starting in fourth place and its No. 02 sister car following in the fifth spot. The No. 31 Cadillac V-LMDh of Whelen Engineering Action Express Racing will start sixth.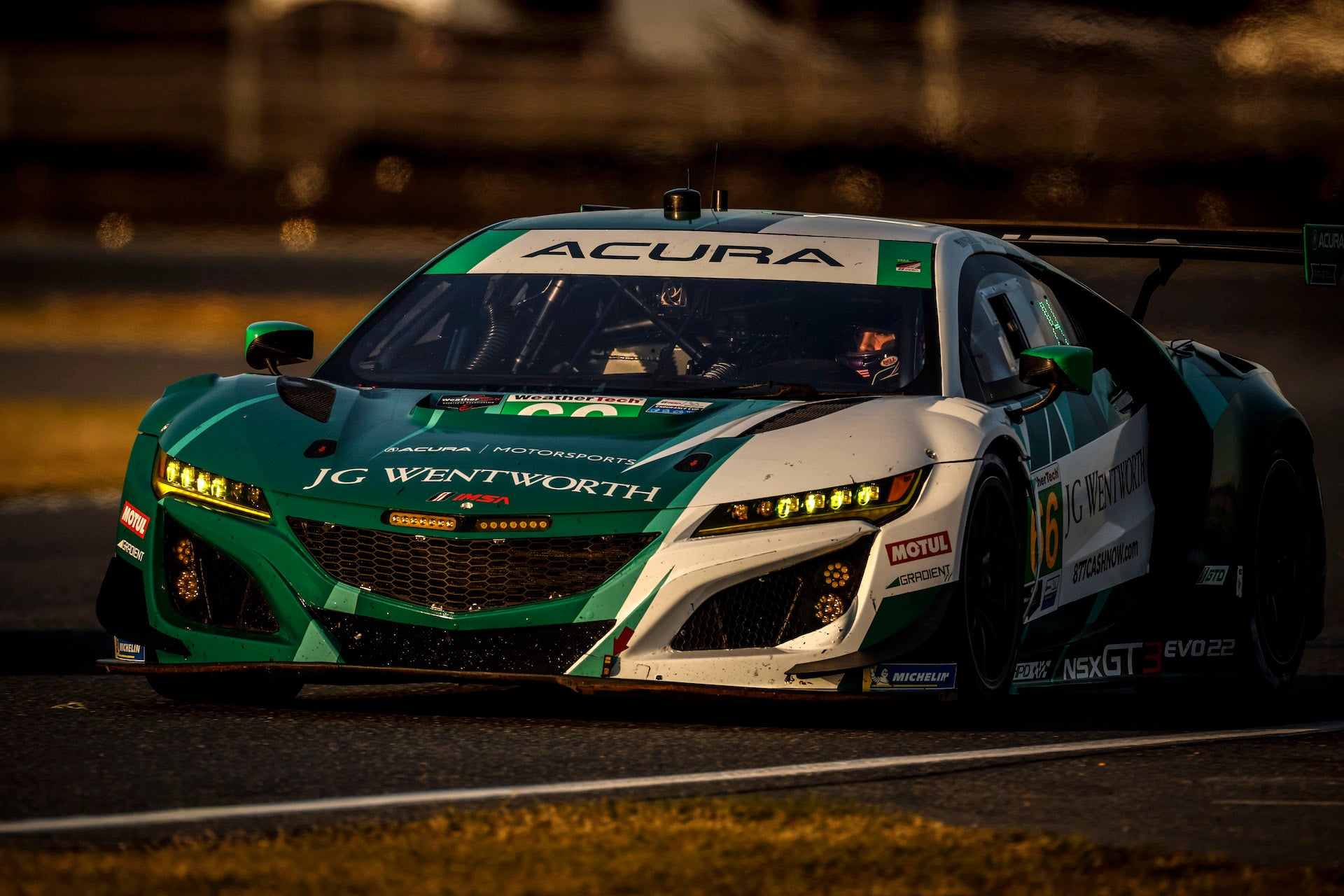 Levitt
Acura will also field two NSX GT3 Evo22 cars in the GTD class, driven by talented pilots such as IndyCar and endurance racing veteran Ryan Briscoe, as well as former MX-5 Cup star and Lamborghini Super Trofeo champ Ashton Harrison.
The Drive will have boots on the ground at this year's Rolex 24, so check out our site and social media channels for more action directly from Daytona.
Got a tip? Email us at [email protected]