Irvine, California-based speed shop Superformance is known for its incredible work with legendary performance cars like the 1963 Chevrolet Corvette Grand Sport replica that it just let us drive. One of the shop's specialties is the Ford GT40 and its newest creation will be considered a step forward to some, but probably sacrilege to most. 
Superformance has taken an EcoBoost twin-turbo V6 that powers the new Ford GT and dropped it into an MkI GT40, the result of which is being called the "Future Forty."
Future Forty will make its debut at SEMA later this month. We have no pictures and few details about it at this time, but what we do know is the aforementioned engine swap is a one-off custom exhaust courtesy of MagnaFlow with a pair of Honeywell Garrett turbos, and a livery on the old car that's inspired by the new car so expect to see some red, white, and blue.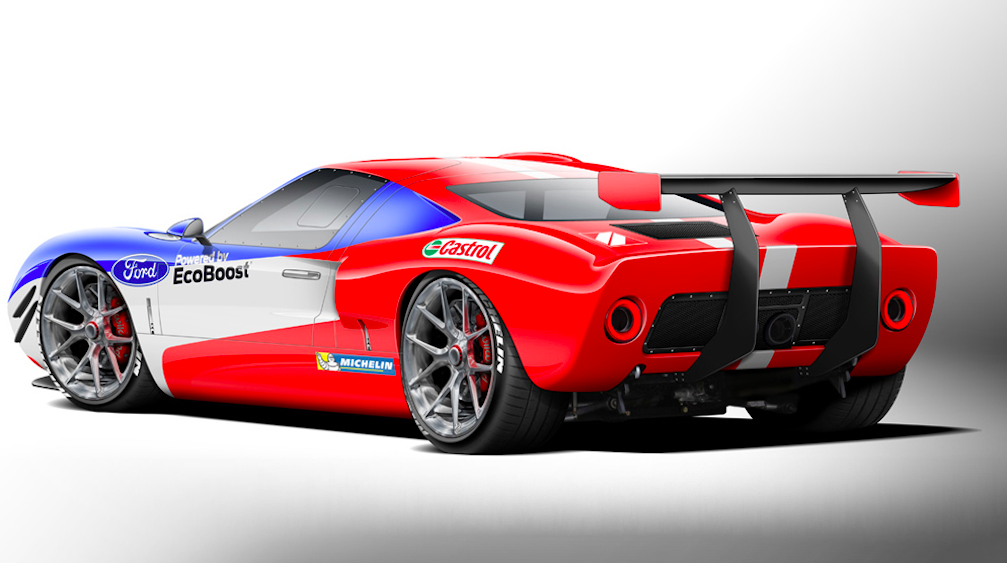 Superformance
The mostly-aluminum 3.5-liter V6 we're talking about makes 647 horsepower and 550 pound-feet of torque in the production Ford GT. We don't know what kind of numbers it's making in Future Forty, but we're sure all will be revealed at SEMA. By comparison, the production MkI GT40 was powered by a 4.7-liter V8 that made 335 hp and 336 pound-feet of torque which were pretty strong numbers in the mid-1960s.
The car is being unveiled by MagnaFlow on Oct. 30 at 11:00 a.m. PST at SEMA in Las Vegas. If it's even half as good as Superformance's Corvette Grand Sport replica, even the most ardent purists will have a hard time complaining about Future Forty.