I am a self-admitted EV skeptic. Not that I don't believe in a more sustainable, equitable, and fairer future, because I do. But until recently I didn't quite get the future of car culture as envisioned by what I understood to be EV people. Now that I've been to Autopia 2099, I think I understand.
Autopia 2099 is a brand new car show that celebrates electrified transportation. That includes EVs, hybrid cars, and even electric motorcycles. Co-created by Bradley Brownell, Jeff Glucker, Kevin McCauley, Chad Kirchner, and Ethan Tufts, the goal of the show was exactly my experience: "optimism for the future of electrification."
I rocked up to the inaugural show in Los Angeles half-expecting to see an exhibition of the Tesla model range. But of the 80 or so cars that attended, only a handful were Teslas. What that leaves us with is a home for the type of EV enthusiast that I didn't know existed.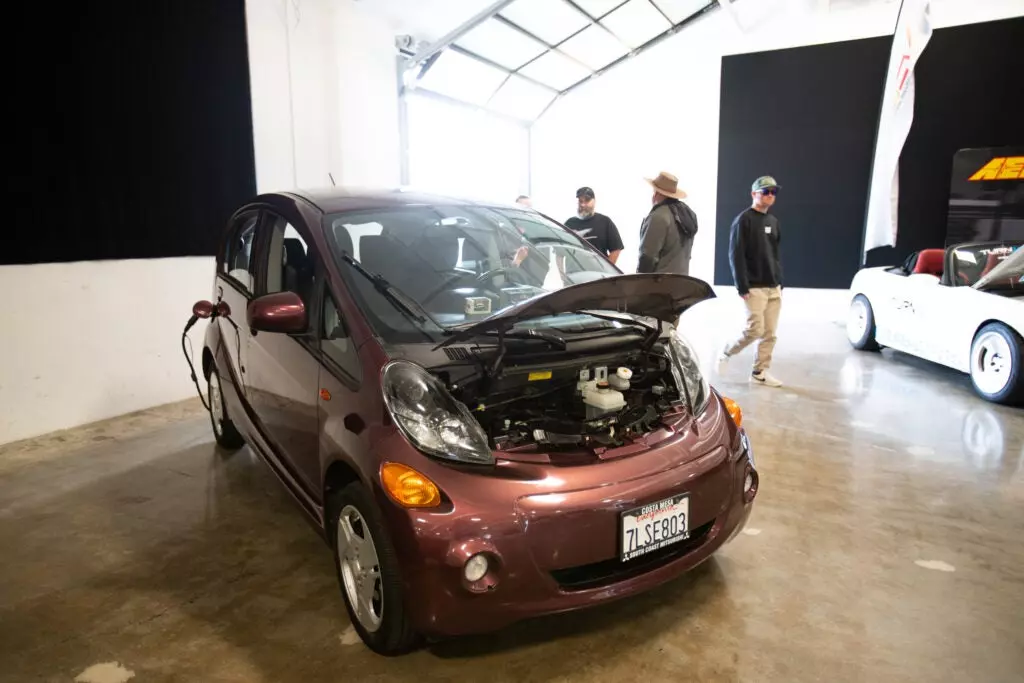 What I found was a celebration of electric car attempts from the recent past, and innovative projects looking toward the future. Aging EVs like the first-generation Toyota RAV4 and Mitsubishi i-MiEV, historically laughingstocks of the car world, were being recognized as pioneers, courageous young guns looking to stick it to The Man.
The '90s electric "compliance cars" were made by car companies to satisfy emissions regulations and alternative fuel requirements. One could even say they were handled with some contempt from automakers and even hostility from large oil companies that wanted them dead. Texaco killed the aforementioned RAV4 EV by purchasing the patent rights for the NiMH EV-95 battery, and even gag ordered Toyota so that it wouldn't be publicized.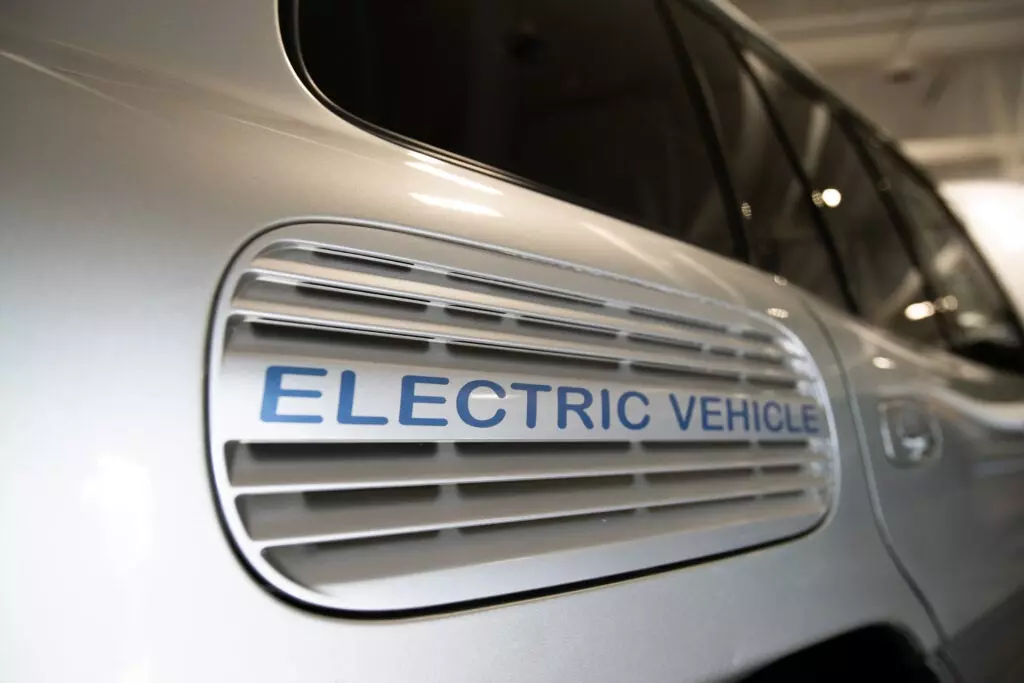 One could argue that EVs never got their proper chance until Tesla happened. Yet, the creation of that brand, its controversial and rule-bending helmsman, and the culture that it created around EVs have become suffocating, exclusive, and a real turn-off to folks like myself.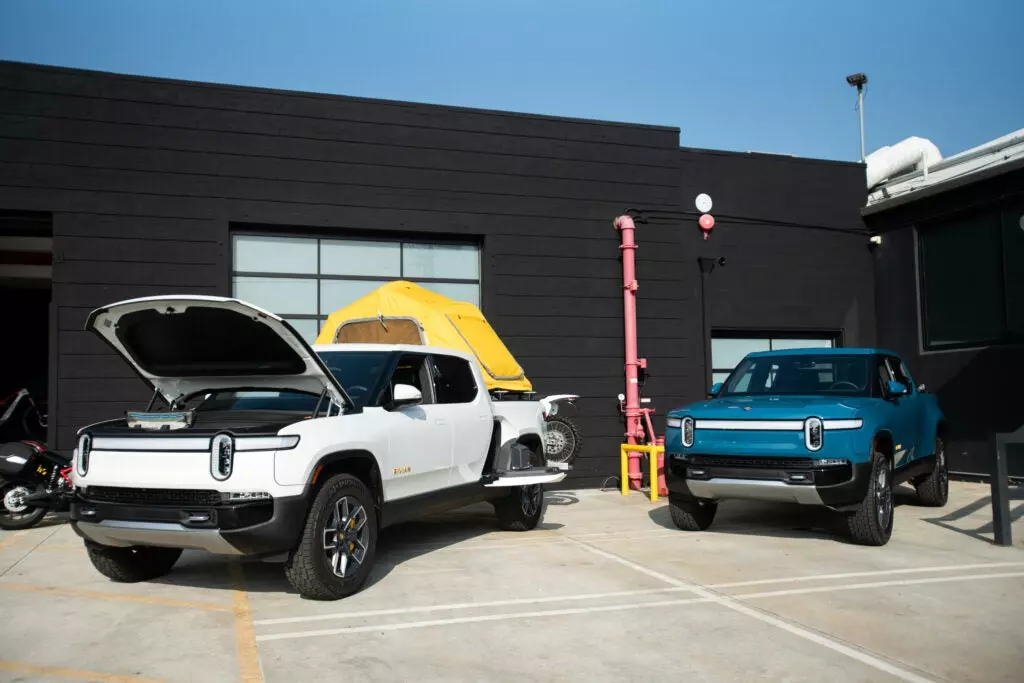 So when I found myself under the diffused winter sunlight of Southern California looking at an EV-swapped Chevrolet Corvair, EV-swapped Jaguar Mark V, two Rivian R1Ts, a trio of Porsche Taycans, a cross-country record-holding Livewire motorcycle, and a single modified Tesla Model 3, I knew that the tide was shifting quite suddenly. The sans-Tesla EV car culture is one that is suddenly much more appealing and welcoming, without the frothing legions of Tesla cultists making it so unpleasant. Once you sift away what is real car culture and what isn't, some precious metals come to the surface.
Taking a lap through the three wings of the show, there was much variety to be seen. An entire drive-in warehouse space was dedicated to showcasing spectator cars along with the new-to-me AEM EV booth. AEM is a storied aftermarket parts maker from the '80s that is known for its ECUs, gauges, and intakes. As it turns out, AEM also has a dedicated line of control electronics for EV conversions. Think standalone ECU but for motors, inverters, and batteries. Its display had a radical Tesla-swapped 2005 Ford Mustang and an even more radical EV-swapped Honda S2000.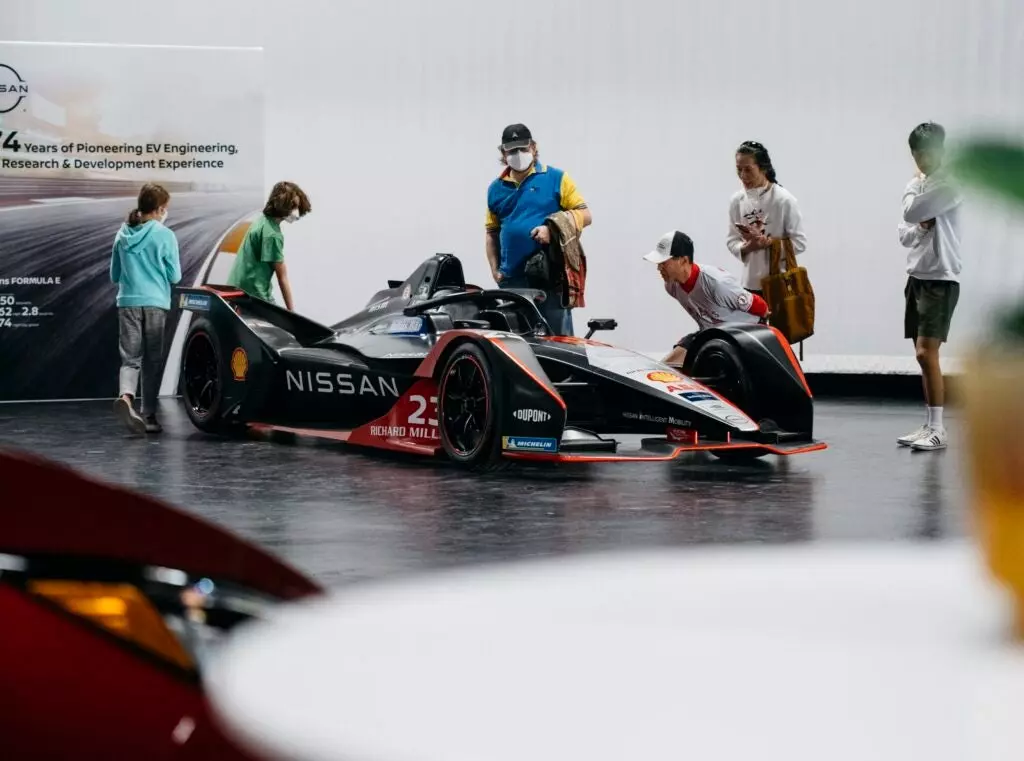 Nissan had a large presence at the show with the new Ariya, a Formula E car, and a Leaf. After all, the show was presented by Nissan. Finally, Harley-Davidson LiveWire had a beautiful display with a collaborative effort from creative agency Race Service. The show was fun, light, and easy to navigate and felt like a manageable size in the era of huge cars and coffee events.
The most interesting thing I found, in general, was a pervasive and palpable sense of automotive enthusiasm. It's the sort of thing I would have never expected to exist in the EV world and goes to show that driveling on about engine resonances and loud exhaust is an argument for old people. This is post-Tesla EV car culture and it is something I never expected it to be: humble and enthusiastic.
That is the part that convinced me to be more open-minded about an electric automobile future. Not the technology, not the possibilities of electrification. No, it's the idea that we can have fervor over EVs when automotive media seems to believe that they are soulless appliances. I am guilty of this. But when I spoke to owners of weird and cool EVs, their faces lit up just like any other car fanatic.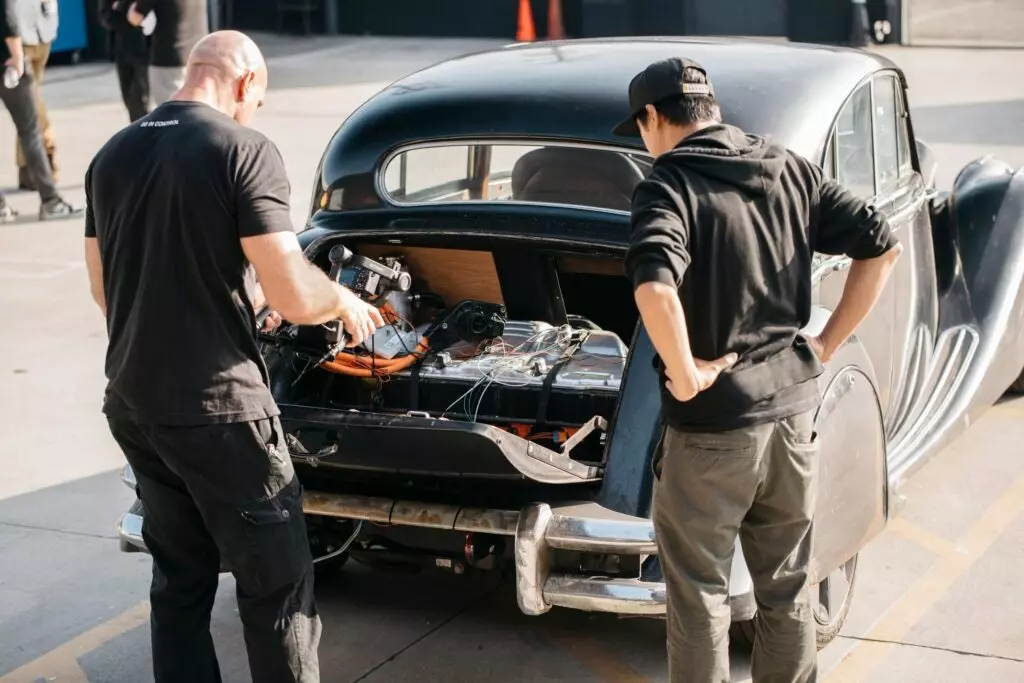 "The goals of Autopia are to bring the community together in one place" says co-founder Bradley Brownell, "and to promote optimism for the future of electrification. We want people to realize it's not all doom and gloom."
The truth, like always, is that car culture was never about the cars. The best kind of car culture has always been about the story and the vector of those stories through cars. Cars, when removed from race, class, or belief, are true arbiters for what is good and right in the world. They teach, they transport, they inspire, and EVs are just as capable of this as any internal combustion car.
Autopia 2099 is well on its way to being another great car show. Though its first had a humble beginning with 300 attendees, the energy about the event was encouraging. The people who went, loved what they saw. For now the show is yearly but according to Brownell "expansion is definitely in the cards…all of our sponsors feel like we need to have one at least every 6 months."
I, a dedicated and passionate internal combustion enthusiast, am very much looking forward to the next one. There is no need to be a Luddite anymore. EV car culture has arrived. It is inclusive, passionate, and looking forward towards a new car world.