McLaren is well known for their Formula 1 program, but what you may not know is McLaren is in NASCAR. McLaren is usually the simplified way to refer to the McLaren Technology Group which is the trio of McLaren Racing with their current McLaren Honda Formula 1 team, McLaren Automotive creating stunning vehicles such as the McLaren P1 and the McLaren 720S, as well as McLaren Applied Technologies which is basically the Stark Industries of the automotive world.
McLaren Applied Technologies often creates "Tony Stark" technology advances for non-automotive or motorsport related industries such as healthcare, pharmaceuticals, energy, transportation and consumer brands to name a few, but the one automotive related technology they do produce is for NASCAR.
You may remember that back in 2012 the NASCAR Sprint Cup series made a huge change. For the first time since NASCAR debuted in 1947, NASCAR decided to move the cars from using carburetors to electronic fuel injection. What you may not know is the Engine Control Unit (ECU) developed to work with the stock cars was created by McLaren Applied Technologies. Sure there were press releases 5 years ago, but not many are aware of McLaren's finger in NASCAR.
According to McLaren, this was not its first time working in the sport. Back in 2005, McLaren created and sold alternators to an unnamed leading NASCAR team. That business was so profitable for McLaren that in 2008 it set up shop in the heart of NASCAR in North Carolina. The Manufacturer's alternators can be found in World Rally Cross, World Endurance Racing, GT racing, and even Dakar.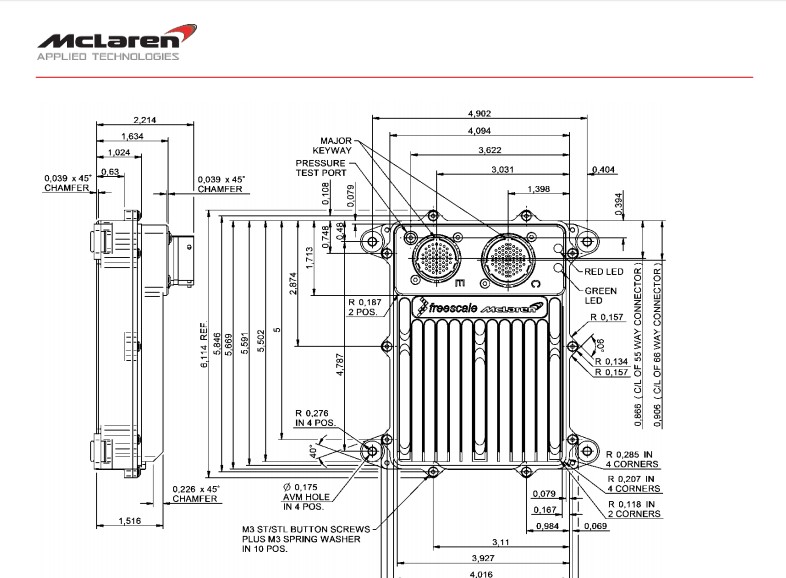 McLaren Applied Technologies
The ECU McLaren builds for NASCAR, TAG-400N, uses Freescale processors which provide engine management as well as data logging for race engines up to eight cylinders.
Not only is McLaren one of the most known names in Formula 1, but they are at the heart of the most American race series. Beyond NASCAR, McLaren also provides significant powertrain and electronic technology to the Formula E race series.