Amplifier plays an important role in the car audio system. It powers the car speakers and boosts the signal from the CD player, radio and other inputs. A good car amplifier can take your car sound system from ordinary to spectacular. Choosing an amplifier for a car audio system is not easy as there are various things that you need to consider.
Below navigation menu is prepared to help you to have an overview of our article. We also prepared a comparison table to give you the detail and informative comparison between each kind of car amplifier.
Types of Car Amplifiers
Mono Channel Car Amplifiers
This is a single channel amplifier. It has been designed to give power to the subwoofer. Class D amplifiers fall into this category and they produce more power than multi-channel ones. Due to their efficiency, they are used to power subwoofers.
Two-Channel Car Amplifiers
The two-channel car amps can power two speakers. Class A or Class AB belong to this category. They can handle two subwoofers. If the vehicle doesn't use rear speakers, then two channels is an ideal choice.
Class A uses a single transmitter to transfer the sound wave. The transistor never turns off. Class A has the highest sound quality as there is no interruption.
Class AB combines the best features of both class A and B. When audio is absent, no current runs to the transistors. This makes it more efficient. Two transistors are used. Minimal current goes through them at all times. This eliminates the problem of crossover distortion.
Three-Channel Car Amplifiers
The three-channel amplifier is like two amplifiers built into one. Class D and Class AB are built into a single amplifier.
A subwoofer runs the Class D monotype. This means the two speakers can run off the other two channels. As the circuitry is different the three channels cannot be bridged together.
Four-Channel Car Amplifiers
The four channel amplifiers are versatile and power the entire speaker system. It is an ideal choice for vehicles that need a subwoofer but no rear speakers.
Five-Channel Car Amplifiers
It is similar to a three-channel amplifier as it combines two amplifiers. The mono amp powers the subwoofer. A separate four channel amplifier provides access to front and rear end speakers. The amplifiers are easy to install as all wiring is contained in one place.
Six-Channel Car Amplifiers
It is less common than the other types. A convenient and versatile choice for large audio systems. The amps can run up to six speakers and a subwoofer. Usually found in large SUVs.
Classes of Car Amplifiers
Class A
Class A amplifier with its simple design is the common type. It is the best sounding of all amplifier classes. This is due to low signal distortion levels. The amplifier is always on. The output transistors are the main way for the current to go through at all times.
Class B
Class B amplifiers are different from Class A, as they can be switched. If no audio signal needs amplifying, the internal circuitry will switch off the output transistors. This improves efficiency.
Class AB
Class AB combines the features of Class A and Class B amplifiers. Current flows through the transistors at all times.
When there is no audio signal, the circuitry reduces the amount of current. As there is not much distortion, it increases efficiency.
Class D
The current to the transistors is switched on and off in Class D amplifiers; and different from class A, B, and AB, the transistors of class D amps conduct the switch very quickly. Class D amps come with a switched output signal. The signal is then directed to the analog input signal.
Although Class D is the efficient amp, the switching and pulsing method in higher frequencies can have a lot of distortion. The distortion is removed with a low pass filter. There are many mono subwoofer amps belonging to Class D amplifiers. The size and power make them one of the most popular amp classes for full range speakers.
What Are the Top Brands of Car Amplifiers?
The top brands of car amplifiers include BOSS Audio, Planet Audio, Rockford, Pioneer GM, Alpine, Hifonics, Kenwood, Rockville, Lanzar, and CT Sounds.
Read reviews about the different products. Compare the pros and cons, so that you can make an informed decision.
How to choose car amplifiers?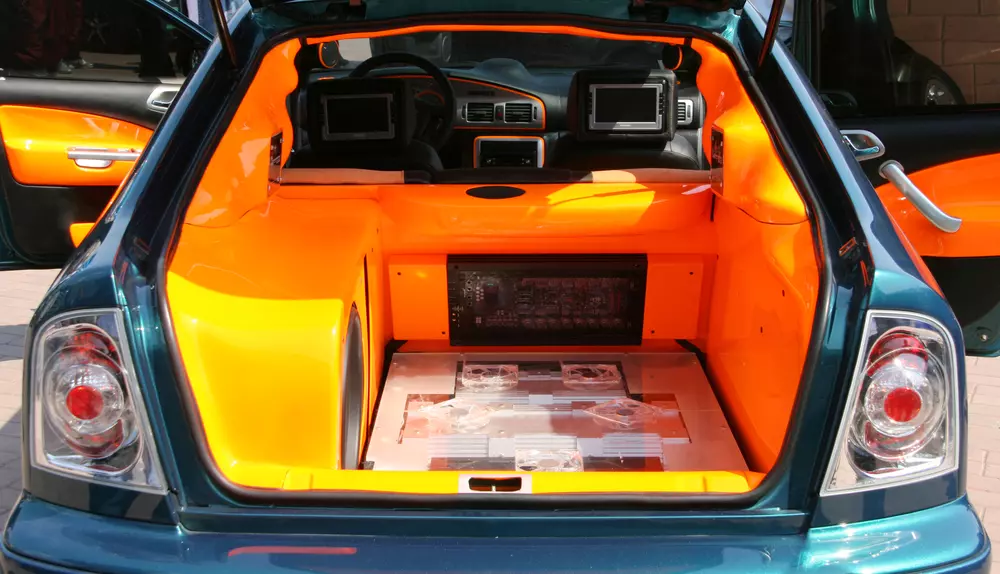 There are many important factors that you need to consider when choosing an amplifier.
Number of Channels
A number of channels refer to the number of speakers that an amplifier is designed to power. A mono amp powers a single speaker. It can also handle one or two subwoofers.
Two channel amps power a two-speaker system. Three channel amps power a three-speaker system and four channel amps power a four-speaker system. If you want to power four speakers with a subwoofer, then five channel amps are the best.
Class
Based on the design of the circulatory, amplifiers are classed as A, B, A/B, and D. Car amplifiers fall in the A/B or D category. Class A amplifiers offer the best sound quality. Class B amps pass electrical current when audio signals are available. Class B produces the most distortion.
Class A/B are a hybrid version of Class A and Class B. They have better efficiency than A and produce no distortion. Class D amps switch the transistors on and off. They yield higher levels of efficiency and the distortion gets blocked by using a filter.
Power
Based on the design of the circulatory, amplifiers are classed as A, B, A/B, and D. Car amplifiers fall in the A/B or D category. Class A amplifiers offer the best sound quality. Class B amps pass electrical current when audio signals are available. Class B produces the most distortion.
Class A/B are a hybrid version of Class A and Class B. They have better efficiency than A and produce no distortion. Class D amps switch the transistors on and off. They yield higher levels of efficiency and the distortion gets blocked by using a filter.
Size
The size of the amplifiers depends on the application. One of the important things you need to remember is that different size speakers produce a different sound. Even when the speakers are of the same size they can produce different sound characteristics. Choose a size that best suits your car audio system.
Sound Quality
The sound quality of the amplifier is dependent on CD player and speakers. Choose an amp that has low deviation and wide frequency response. Look for the distortion number. The amp gets better when the number is lower.
Electrical components such as wiring, transducers, connection quality and soldering affect sound quality.
Impedance
The total resistance to the current of an electrical unit is known as impedance. Speakers are between two and eight ohms of impedance.
Speakers that have low impedance drop less voltage. This means they require more current to produce the same amount of power.
Compatibility
When choosing a unit, you can choose one with pre-amp outputs. This allows a direct connection from the receiver to the amplifier and enhances the sound quality. If the head unit has pre-amp outputs then amplifiers with speaker level inputs are required.
Installation
The installation process needs to be easy so that you can install it on your own. Get the right tools and products to complete the installation.
Price
The price of the best amplifiers will vary depending on its features. Compare the different amps and make the choice based on your budget.
Comparison table
Image

Features

Further information

- Brand: Rockford Fosgate
- Weight: 5.09 pounds
- Frequency 20Hz to 250Hz
- Input sensitivity: 150 mV to 4 V
- High efficiency

- Brand: Rockford Fosgate
- Weight: 7.5 pounds
- Cast aluminum heatsink
- Frequency response: 20-20,000 Hz
- Class-AB amplifier design

- Brand: Alpine
- Weight: 4.6 pounds
- MOSFET power supply
- 150 watts RMS
- 4- Ω stable in bridged mode

- Brand: Kenwood
- Weight: 2.2 pounds
- Wireless Bluetooth connection via wired remote controller
- MOSFET power supply
- Class D amp technology

- Brand: Rockville
- Weight: 10.75 pounds
- High-Speed MOSFET power supply
- Full IC-controlled protection circuitry
- Remote dashboard subwoofer control
- Mute and delay soft start system

- Brand: Kicker
- Weight: 16 pounds
- Remote bass level control
- Large Dial for easy control
- 19.75-foot remote cable

- Brand: BOSS Audio Systems
- Weight: 6.95 pounds
- High and low-level inputs
- 2000W MAX power 1 channel
- Remote subwoofer control

- Brand: Kenwood
- Weight: 2.2 pounds
- Class D amp technology
- Signal sensing turn-on
- Peak power: 600 watts
Top 8 Best Car Amplifiers
The Rockford Fosgate R500X1D is a small and powerful mono amplifier that delivers 500 watt RMS for subwoofer power performance. This is a Fosgate, and it comes with their Punch boost that drives an even more powerful bass through the woofer and subwoofer. When installing this model, you get a phase switch that fires up your subs and helps with load balancing when used in conjunction with an equalizer and possible crossover.
A standout feature is its solid die-cast aluminum alloy chassis designed to spread thermal cooling using heat fins and an internal sensor system that monitors the internal heat and automates shutoff and turn on to secure internal circuits from damage. The remote gives a hand free control that makes it easy to adjust and maintain without the need to bend or lean over to turn on and off.
Features
Mono subwoofer amplifier
300 watts RMS x 1 at 4 Ω
500 watts RMS x 1 at 2 Ω
Variable low-pass filter (50-250 Hz, 12 dB/octave)
Variable bass boost (0-12 dB at 45 Hz)
The Rockford Fosgate R300X4 is very similar in design as the R500X1D but delivers a lighter 50 to 150 watts RMS power and is an excellent addition to both factory speakers and aftermarket component speakers.The outstanding feature is that 2 or 4 Ohm selector, so you can switch the power amp between 150 to 50 watts in a 2 channel mode or switch over to the 4 amp bridged mode.The internal design doesn't include any fuses so you might consider adding a 50-amp in-line fuse when installing this model.Since it's a Rockford, you get their Punch boost for explosive performance.
Features:
4-channel car amp
150 watts RMS x 2 with a bridged output at 4 Ω
4-Ω stable in bridged mode
Class-AB amplifier design
MOSFET power supply
Frequency response: 20-20,000 Hz
Preamp and speaker-level (high-level) inputs
The Alpine MRV-F300 is a 4-channel compact powerhouse amp that handles 50 watts RMS with a switch over to 4 amp when required. This model also runs in a 3-channel mode, so you can power a subwoofer with 150 watts RMS and confidently maintain two 50 watt speakers. The 2 channel mode is perfect for 150 watts RMS subwoofer control.
With all this, the dimensions of this amp are what stands out; this is a small amplifier by any standard and just sits comfortably anywhere in your car. A few interesting features include the Enhanced Shutdown Performance that essentially monitors internal heat and auto shuts and starts the amp to prevent overheating. The high and low pass filters allow you to control the frequencies while the preamp with speaker level inputs enables you to install this versatile little amp to any car.
Features
4-channel car amplifier
150 watts RMS * 2 with a bridged output at 4 Ω
4- Ω stable in bridged mode
MOSFET power supply
Speaker-level inputs and preamp output
The Kenwood's KAC-M1824BT is a 4-channel amplifier is a small and powerful 45 Watts RMS per channel. This model has plastic plugs for extra connection protection, so it's useful in wet environments. The standout feature is that this amp does not need a receiver, it comes with its USB port, which allows you to connect a USB device to play music directly through the amp to the speakers.
However, there are RCA connectors for your car audio stereo system, and this is why the KAC- M1824BT is a powerful contender, just for its source versatility as well as its amazing sound performance.
Features
4-channel amp
4- Ω stable in bridged mode
Wireless Bluetooth connection via wired remote controller
Apt X technology improves Bluetooth sound quality
supports AAC files for iPhone® users
The USB port also for charging
MOSFET power supply
Class D amp technology
The dB55 Rockville is a 5 channel amplifier delivering an enormous 4,000 watts peak output with a 2,000 watts RMS output. For those of us that might not understand what this means, it means that you can blast a roof of a house or a car window clean out of its frame. This is one powerful beast of an amp.
Some standout features apart from its enormous power is its adjustable 12dB/Octave crossover that uses differential circuitry that works with a subsonic filter. There is also a fully adjustable bass equalizer as well as a delay soft start component.
This is a high-quality MOSFET amp in A/B + D class, and is a serious upgrade for serious systems, and will definitely power your aftermarket speakers with ease.
Features
High-Speed MOSFET Power Supply
Rugged switching MOSFETs for Class D in CH5
Studio-Grade Bipolar Output Stage Transistors
Fully Adjustable 12dB / Octave Crossover
Full IC-Controlled Protection Circuitry
Remote Dashboard Subwoofer Control
Fully Adjustable 12dB Bass Equalizer
Mute and Delay Soft Start System
Status Mode LED Indicator
The Kicker CX Series is a simple and cost-effective amp with one big easy to turn the dial. This design is easy to install and is built to provide massive power levels with all due to the optimized circuit layout manufactured and assembled with highest-grade components.
The outstanding feature is its heat sink that works overtime to maintain cool operating conditions.
This model is a controller for all Kicker CX or PX Series amplifiers.
Features
Remote bass level control

Works with Kicker CX, DX, and PX Series amplifiers

Large Dial for easy control

19.75-foot remote cable
This is a low impedance amplifier with an adjustable 2 to 4-ohm power variance. This is also an A/B class amp, so it outclasses A and B and delivers a clear line of power through the linear circuit. Since this is a 2 Ohm system, it powers subwoofers easily, and as it has both high and low-level inputs, it delivers the flexibility to attach it to the factory as well as aftermarket speakers.
The MOSFET gives you an additional signal switching and there is a thermal protection circuit that regulates heat and will switch the amp off, allowing it to cool down before restarting it.
The variable boost gives you control to adjust the low frequencies and power the subwoofers, this regulator works in cohesion with the variable gain control and variable low-pass filter. Both of them work to balance the amp and regulate the frequencies to your subwoofer. All in all, this is an exceptionally powerful amp that is reasonably priced and is highly adaptable.
Features
2000W MAX Power 1 Channel
Monoblock, Class A/B, MOSFET Power Supply
High and Low-Level Inputs
Variable Low Pass Crossover
Variable Bass Boost
Remote Subwoofer Control
The Kenwood's KAC-M3004 is a compact 4-channel amplifier that delivers up to 150 watts RMS using bridged 4 Ohms or 75 watts RMS at 2 ohms. This makes the KAC-M3004 a classic addition to any factory or aftermarket car speaker system.
This model is weather-resistant, so you can use it open-top/convertible as well as closed cars. The other stand out is that it takes signals from all sources and can connect to a receiver using the RCA cable connector for factory or aftermarket speakers.
Features
4-channel car amp
50 watts RMS * 4 at 4 Ω
75 watts RMS * 4 at 2 Ω
Class D amp technology
Preamp and speaker-level inputs
How to Install Car Amplifiers?
Installing car audio amplifiers requires time and patience. You need to remove panels and an assortment of wires that run through the vehicle to complete the installation process.
Before you start the installation process, you need to get the accessories necessary for the installation.
Installation Accessories
Power and Ground Wires: Wiring is not included with car amplifiers. The power and ground wires have to be thick to accommodate the electrical current. Measure the length to determine the length of wire you will need.
In-Line Fuse: Necessary to protect the wire.
Amplifier Wiring Kit: The best way to get all these items is to choose the amplifier wiring kit. The kit includes power and ground wires, fuse and turns on wires.
RCA Cables and Speaker: Wire RCA cables are available in various lengths in stereo pairs. Speaker wires with 18 – 14 gauge works fine during the installation process.
After you get all the accessories, choose a location to mount the amplifier. It is advisable to follow the manufacturers' recommendation when mounting the amplifier. Ensure that it is secure.
You can choose to install the amplifier on the firewall (passenger side), under the seat, trunk or hatch area. Install the amp at least three feet from the stereo. This can help avoid noise radiating from the electrical system of the car.
The system wiring needs to be concealed and secured. The wiring can run under the door scuff plate, dash, kick panel or pillar trim panel.
Installation Steps
Place the amplifier on a solid surface. Ensure that the surface does not conduct electricity. Avoid placing it on a metal surface.
Disconnect the negative battery terminal.
Pass the wire through the firewall. If no hole is available, you have to drill a hole using a power drill.
Run the wire to the battery.
Install the inline fuse holder to the power wire.
Connect the wire to the amplifier. Secure the wire.
Run the RCA cables from the back of the head unit to the amp.
Connect speaker wires from the amplifier to the speakers.
Connect the amp negative terminal to the vehicle chassis ground.
Insert the main power wire fuse. This needs to be done after all the wire connections are in place.
Connect the negative battery terminal.
Set the input level to the lowest setting.
Set bass, treble and loudness level to zero. Set equalizer to a neutral position.
Insert a CD with your favorite music. Play music and adjust the settings.
How to Tune Car Amplifiers?
Buttons and knobs of car amplifiers need to be tuned and adjusted the right way. This can make the speakers perform at their best. Distortion is caused if the tuning is not done properly. The distortion can interfere with the music played and it can sound bad.
Look for detailed and specific instructions in the owner's manual on how to tune the car amplifier.
The music sound system needs to be turned off before you start the tuning process.
The RCA cables that connect it to the amplifiers have to be removed.
The system can be turned back on. Increase the volume on the radio to maximum level.​
When you are turning the volume to max, ensure no music is played on the system.​
By disconnecting the RCA cables, you ensure that nothing plays through the amplifiers.
If you have speakers that run off the radio and you have a subwoofer amplifier that you want to set, disconnect the speakers for safety.
Only if you are sure that no music is playing in the system, connect the speakers.
Set the volume to minimum. Plug in the RCA cables and speakers. Turn the gain on the amplifier to zero.
The bass boost and crossover filters need to be set to off.
Get the audio system back on.
Play a tune and gain up. Do this on the amplifier till you hear distortion. Slowly bring it down until the music becomes clear again.
What is the Difference between Max (Peak) Power and RMS Power?
The amplifiers continuous power is measured using RMS power rating. This is the amount of power that most people actually use to rate amplifiers. The power rating show more than a half of the wattage output over a fixed period of time.
Peak power is known as the amount of power an amplifier can create in a short period of time. The amplifier does no emit the power on a continuous basis. The power is emitted as a rapid burst.
Max (Peak) Power: The maximum amount of power that an electronic device can handle is known as max power. When you use the right amplifier, you can reach this power rating with a loud noise in a song or with a big bass hit. Avoid using the maximum power rating, when you configure the music system. Peak power can make the product look more powerful.
RMS Power: The measure of continuous power that an amplifier can output is RMS power. A different RMS power rating is given by each manufacturer and this can make it unreliable.
Do Amplifiers have Impact on your Car Batteries?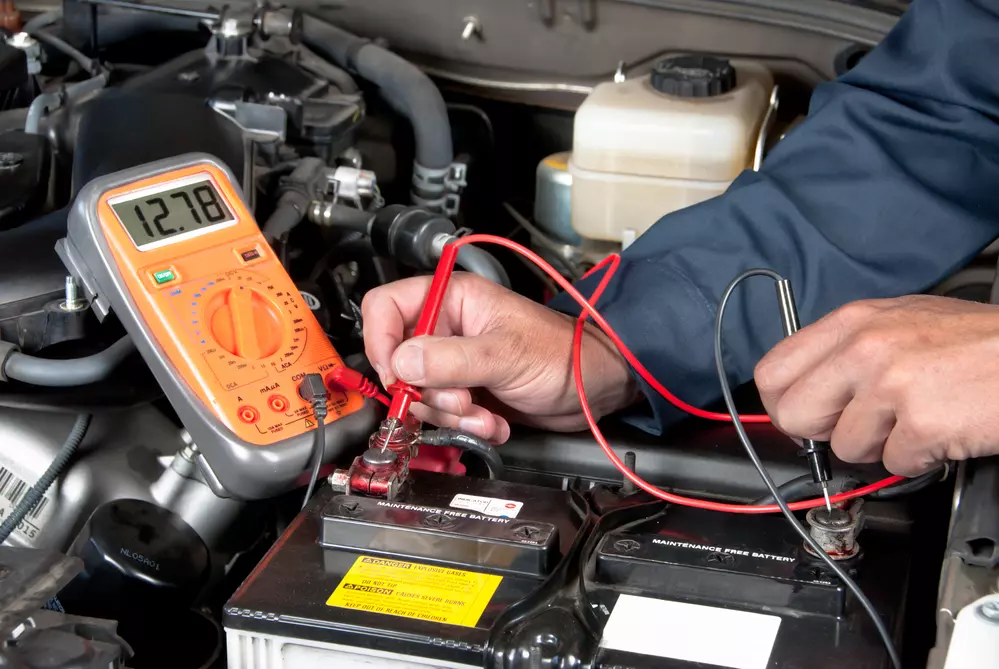 If you have a high-performance car audio system, it is advisable to listen to music when the engine is turned off.
Car batteries have limited capabilities and they can get affected if you run multiple applications at the same time. Speakers consume power that the amplifier provides.
Final Thoughts
Hundreds of car amplifiers are available in the market. Buying and installing the correct amplifier is not always easy. Knowing about the different types of amplifiers can make it easy to choose one that matches your specific needs and requirements.