Long road trips can be a bit of a drag, especially for passengers. Car DVD players offer the ability to escape from these long trips – giving great digital visuals mixed with a plethora of different features. There are many types, styles, brands, and features to look out for when picking the best car DVD player for you. Needless to say, this can all be a bit overwhelming – here you'll learn the ins and outs of these devices along with a list of suggestions to get you started on getting a great car DVD player.
On this article, we will give you a lot of information related to DVD player. If you are new to this field, we suggest you read from the beginning to the end but if you already have some knowledge, just feel free to use this navigation menu below. We also prepared a comparison table to give you the detail and informative comparison between each kind of car DVD player.
Types of Car DVD Players
Car DVD players come in a few different styles and can offer varying things depending on what you need it to do. While prices can vary widely among even the same types, it's the flip-down and in-dash models that have a tendency to be a bit pricier based on the increased installation cost.
1. Headrest DVD Players
These variants are probably the most common and simplest to install. These type of players replace your typical seat headrest with one that as a built-in screen and DVD player. Multiple versions of these can be incorporated into the average car or van, allowing multiple screens going at once. Some even have varying metal poles to increase the height as you see fit.
2. Dash DVD Players
These models are starting to become more popular as they can offer much more than just playing movies. While they can play DVDs, they are more closely associated with a tablet – with most models having Bluetooth and Wifi capability, along with being used as a hub for your music and GPS needs.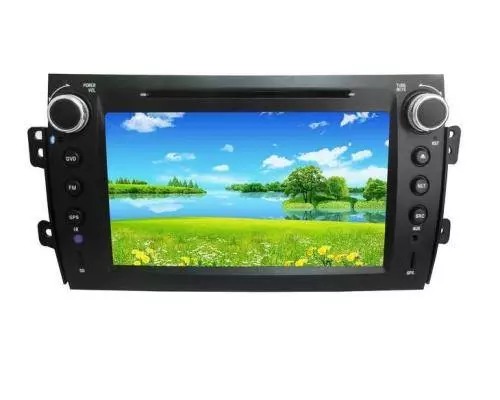 3. Rear-Mirror DVD Players
These players are installed in the location of your vehicle's existing rear-view mirror. The advantage of this one is that it can work to entertain both back-seat and front-seat passengers at the same time. Higher end versions of this player can also incorporate back facing cameras, and have a Bluetooth functionality to stream your computer screen for directions. This type of DVD player does have the possibility to distract the driver, as it is within their view.
4. Flip-Down DVD Players
One of the earliest models, this machine is found on the roof of the car. The screens are pulled down and can be put just about anywhere in the car, but are typically found along the center front. They are often incorporated into the dome light for a source of power but may need additional wiring to function correctly. Compared to other versions this type of player is notable for being more difficult to install, involving proper mounting and wire connections.
5. Portable DVD Players
While not a true car DVD player per say, they can be used for long road trips or just about anywhere else. While models can vary, you can typically expect to get around 5 hours on a single charge. When used in conjunction with a car adapter you can keep them powered indefinitely though. Some variants of this model can be used to transform them into headrest models.
Car DVD Player Brands
While the car DVD market is saturated with a wide range of different brands, there are a few that you'll see the most. These brands often offer the most in terms of features, quality, and variety.
● Rockville Audio is a company based in Maryland that specializes in all sorts of audio and car equipment. They are best known for speakers, tweeters, subwoofers, and the like, but also have a remarkable array of car DVD players.
● BOSS is a subsidiary of the Roland Corporation, a Japanese based company. The BOSS Corporation was founded in 1973 and specializes in audio equipment such as headphones, pedals, and other electronic effects hardware. Recently they have expanded to many other pieces of electronic equipment.
● EinCar stands for expert-in-car, and they focus on electronic equipment for your car. They offer plenty of products from GPS navigation, car cameras, and of course car DVD players. Their products are found on a wide variety of platforms such as Amazon, eBay, and Newegg to name a few.
● Noauka is a company devoted to making high-quality car supplies. This business is affiliated with Shenzhen Dongshun Technology, a Chinese based company that offers rearview cameras for cars, DVD players, and other car supplies.
● CutRip is another Chinese based company that focuses on consumer electronics. Not only do they provide services with laptops, portable media players, and headphones, but also carry a great deal of storage to protect your devices.
Car DVD Player Buying Guide
Like most electronic devices nowadays, car DVD players can be a bit of a swiss army knife in terms of all there features and functions. The most important part when purchasing one of these devices is getting the right one for the spot you want to put it in – from here you are going to want to look at a few other things.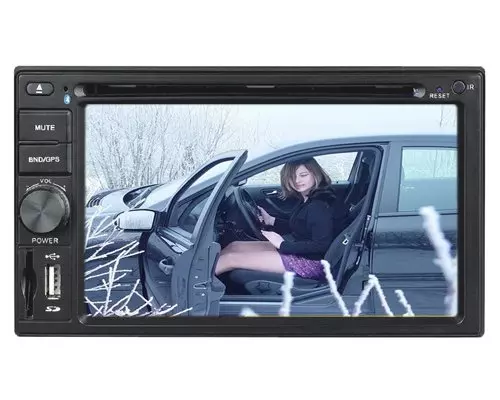 ● Figure out who this DVD player is for: This is important because it helps determines how much you want to invest into your player along with what features you need in it. For instance, if you are getting it for the kids you're going to want a headrest one that is also compatible with games.
● Format Compatibility: While DVDs and CDs come standard with these players, there are many people who use them merely for digital formats like MP4, WMA, and so forth. If you are more worried about the digital selection you're definitely going to want to have a device that has an SD card and USB slots.
● Screen Size and Resolution: Not all screen sizes are the same, and thus neither is the resolution. Flip down and portable DVD players typically have the largest screen sizes, so if you want the best viewing experience you're going to want to look at these styles the most. Some DVD players also allow you to change from widescreen to letterbox formats when needed.
● Global Positioning System: Often intrinsic to dashboard variants, this feature works like the one on your phone or other smart devices. If you are a person who is prone to getting lost or driving a lot in unfamiliar areas, a GPS is must have for you.
● Bluetooth and Wireless Connectivity: Being able to control the DVD player from a distance offers its own benefits. Some DVD players come with wireless remotes and headphones to enhance viewing pleasure. Others are Bluetooth compatible, allowing you to use hands-free calling and streaming music through your phone.
● Steering Wheel Controls: Some DVD players can sync up with the buttons and switches on your steering wheel. This allows you to maintain eye contact on the road without losing the ability to adjust the player as you see fit.
● Rearview Camera: Many dash DVD players are compatible with a rearview camera. These can improve what you can see behind you, helping you avoid unsuspected things that might creep up.
Comparison table
Image

Features

Further information

- Brand: Tocado
- Weight: 6.45 pounds
- Support Reverse Camera
- Bluetooth ready
- Touch screen radio with navigation
- Support steering wheel control

- Brand: UEME
- Weight: 2.2 pounds
- Hight resolution screen
- Support multi formats
- Power off resume function
- Hands-free Viewing

- Brand: BOSS Audio Systems
- Weight: 10.9 pounds
- Dual channel IR transmitter, dome light
- 3 year platinum online dealer warranty

- Brand: EinCar
- Weight: 4.85 pounds
- Support Bluetooth
- Built-in USB & AUX input, subwoofer output, TF memory card
- AV-IN input for reverse camera
Top 4 Car DVD Players Picked By Experts
When looking at the best car DVD players, it's not just the number of units sold that matters. Each of these DVD players is the best in their respective field – the two in-dash DVD players have the most features, but the TOCADO model edges out the EinCar player at the cost of more money. Rockville is probably the best for kids as it has dual screens in its package and built-in games, while the BOSS model looks great in just about any vehicle. The UEME brand DVD player is a portable model that has one of the largest and best resolutions available.
This TOCADA built into the dash DVD player offers some of the largest variety of different features. Using an Android 7.1 operating system, you can do all sorts of things with this device. Being Bluetooth compatible, you can connect this to your phone, allowing you to stream music directly to your audio system and take phone calls hands-free. It plays DVDs at a screen resolution of 800 by 480, with the slot also working as a CD player.
The technology on this device supports rearview cameras and automatically switches when you go in reverse.
The player itself has built 1 GB of RAM along with a Quad Core 1.6 GHz CPU. The GPS has been said to have an extremely fast response with little to no delay. This machine can use a huge variety of different audio and video formats making it compatible with just about anything.
With a massive 10.1 LCD screen, you're getting one of the best resolutions – 1024 by 600 – with this DVD player. This screen also used TFT color and allows 16:9 widescreen viewing. To maximize utility, this DVD players comes with both a wall and car lighter charger. This UEME product is compatible with CDs and DVDs, along with VCD, EVD, and DVD-R. On the side is an SD card slot and a USB port that can play everything from mp4, mp3, WMA, and much more. The screen swivels in 180 degrees of rotation, and for maximum usage, this product also comes with mount holder for your car headrest.
The remote controller is easy to use and completely wireless. Many people have commented that this no-nonsense DVD player is easy to use and does a great job playing movies.
Available in a range of different screen sizes – 10.1, 11.1, and 12.1 inches – along with different interchangeable housings, this BOSS DVD player is one of the most versatile in terms of style on the market today. The LCD monitor plays at 1280 by 800 at the largest screen size and is compatible with both DVDs and CDs. You can also insert SD cards and USB devices along the side to play all sort of digital formats like MP3s and WMAs.
The built-in dome light allows this product to be used even in the dark. Included in this kit is a pair of wireless headphones and remote control.
While there is a little finagling in installing this device, once it is in users have commented that it looks sleek and gets the job done great. The latch itself is magnetic which means less moving parts to break.
If you are looking to maximize both features and your wallet, look no further than this EinCar dash DVD player. This multimedia units provides 800 by 480 HD videos and can play both DVD and CDs. This device is also Bluetooth compatible allowing you to stream music and take hands-free calls easily. The USB and aux inputs allow for a more direct connection, while the excellent GPS navigation will make sure that you never get lost. This DVD player comes with both wireless remote control and a rearview camera to attach to the back of your car. This camera activates automatically when the car is put into reverse.
This device is also compatible with steering wheel controls and can be used in a variety of different languages. The FM and AM radio come with 18 and 12 stations preset respectively.
Installation Tips
The complexity of the installation is dependent on what type of car DVD player you have. Headrest models just fit over the back of the headrest, or directly into the adjustable hole on top of the seat. Rear view variants on the other hands merely replace the rearview mirror in its entirely.
In-Dash DVD Players Installation
When it comes to an in-dash DVD player you're going to need a little more finesse. First, you need to have all the necessary tools – think along the lines of some plastic pry bars, screwdriver, towel, and a radio removal tool. To protect the surface of the dash it's also recommended to invest into some blue painter's tape to overlay the perimeter of the radio. Before you start excavating the radio, you should also disconnect the negative battery terminal so as to avoid any potential short-circuiting. From here you need to locate and remove the screws holding the radio down. For more information related to your machine refer to your owner's manual.
After you've unbolted everything you should use the plastic pry bar to pop it out. Depending on your model, you may have some resistance from the clips that are keeping it in place, this is normal. From here it's a matter of reversing everything you've done with the radio but with the DVD player: The wiring should be reconnected, clip the DVD player into place, and then screw it in. After everything is set in place, go ahead and test it by attaching the battery cable to the negative terminal.
Flip-Down DVD Player Installation
You'll need a drill, a screwdriver, and a small plastic pry bar to get this job done. You'll also want to put safety first, so go ahead and disconnect the clamp from the negative terminal on your car battery. Obviously, you don't want your DVD player to interfere with your sunroof or overhead sunglass holders. You also need to make it near enough to the light to make wiring easy. Once you pick the right location you need to either remove the interior panel or cut it in place. Either way make sure to make the hole smaller than the DVD player itself, as you are going to want to cover the hole. If you have a dome light you'll probably want to pop it out of place now. From here you'll need to drill a hole for the wiring and the mounting bracket. You'll want to pull the wiring through the passenger side, and you may need to remove the seat itself to do it correctly. When attaching the DVD player you are going to want to be extra careful putting the screws in – do it too fast and you can catch the interior headliner and tear something.
Professional Installation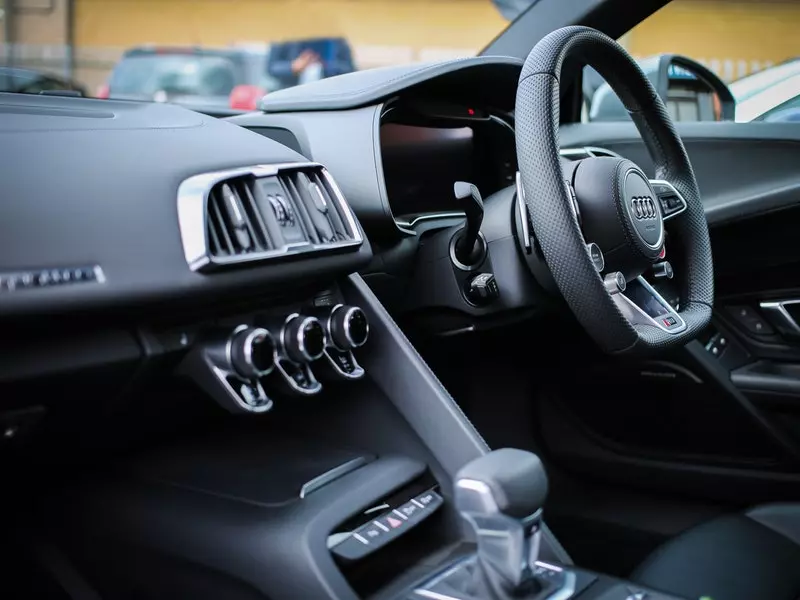 If you decide to go with a professional, make sure it is someone experienced and certified to do it. Obviously, a dealer will probably know the most with adding an aftermarket DVD player to your car but are often much pricier than others. A properly certified installer will take extra special care around your vehicle, methodically disassembling everything required and connecting everything so as to avoid any shorts. If you are getting a flip-down, they will use cutting tools to permanently modify the top of your vehicle so the DVD player can fit. If you have a rear-view camera need installed, they will typically have them installed near the license plate or bumper, in a spot that can't be seen.
While it's best to check with your local shop for prices, installing one of these machines typically can cost anywhere from $150 to $500 depending on the model. Some auto-mechanics can install these machines, but you'll actually be better off with a car audio shop as interior car electronics is more up their alley.
Safety Issues to Look out for
While no doubt a great luxury to have, these type of DVD players aren't without their pitfalls. Recent studies have shown that even careful drivers need to keep a few things in mind that are specifically tied to these machines.
● Flip-down DVD players can obstruct the view, as they are often in the direct line of the rear-view mirror's range.
● Often times these players are installed in spots that can be seen easily from the outside, increasing the likelihood of a would-be thief choosing your car to break into.
● In a collision, a portable DVD player can ricochet around the vehicle, turning it into a lethal projectile – potentially hitting someone's skull.
● Both rear mirror and in-dash models can distract the driver. Even a second of inattention from the road can cause a car wreck.
● While probably the safest, headrest DVD players can cause damage to passenger's face in a collision.
● Installation should be done correctly, as many manufacturers have included a slew of safety features. For instance, many models won't be able to be activated unless you are at a complete stop.
Final Thoughts
Car DVD players come in many forms and offer a wide variety of features. When picking the best player for you make sure to look at things like screen resolution, wireless connectivity, and other extra features. When picking one you don't need to pay an arm and a leg – many reasonably priced devices function just as well as many more expensive ones. Installation of these devices can take anywhere from minutes to a couple hours. Whatever you pick make sure to put safety first – always keep your hands on the wheel and your eyes forward while driving.