If you're the type of person that likes to have their car looking good then you're already aware that having a good soap and wax will go a long way. Despite all this care and attention though scratches and scuffs do happen. That's where the best car polisher comes in handy – these machines are able to completely spin away many of the imperfections in your car's exterior.
Below navigation menu is prepared to give you an overview of our article. We also prepared a comparison table to give you the detail and informative comparison between each kind of car polisher.
What is a Car Polisher?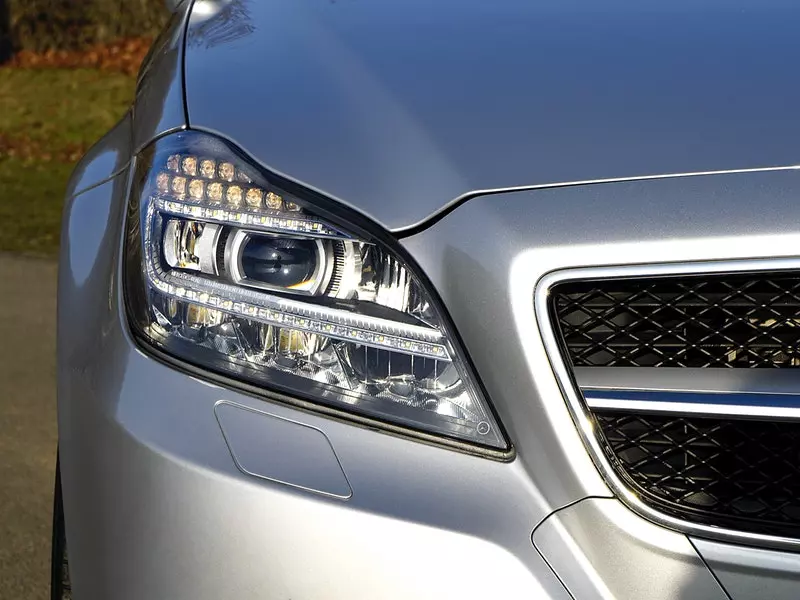 A car polisher is a machine that uses a high-speed head to spin wax and other oils into a car's exterior. Also called a car buffer, these devices work by removing scratches from a surface without harming the clear coat polish. Roughly the machine is broken up into four parts – the pad, the backplate, the spindle, and the motor. There are also other pieces often found though like handles, cords, and ignition switch.
There are other types of car polishers as well that have their own set of advantages and disadvantages. While each machine is different they all pretty much do the same thing.
What to Look Out For?
Car polishers come in many forms but there are a few things that are universal for each that you need to keep in mind.
Know the different types of polishers: There are roughly five types – the rotary buffer, the orbital, dual-action, long-throw, and forced action. Each one of these devices has varying mechanisms for how they buff that can work better or worse depending on your style.
Rotations Per Minute: Often simplified to the acronym RPM, this signifies the number of rotation the pad of the polisher moves around in a given minute. The higher the RPMs, the finer it can buff and sand.
Multiple Speeds: The best polishers have multiple speed settings. This allows for users to use them in a variety of settings ranging from simple waxing, detail work, and even oxidation.
Handles: It may go without saying but having a wonky handle won't do you much good. There are multiple handle types – those with a handle on either side require two hands but are usually more maneuverable, while those with a handle in the back but one up front give a bit more pressure.
Digital Display: While not necessary it does help cut back on confusion. Instead of relying on a hard to read wheel a polisher with a digital display will clearly display all the numbers such as RPMs.
Comparison table
Image

Features

Further information

- Brand: DEWALT
- Weight: 3.52 ounces
- Powerful
- Non Mar Rubber Gear Case Cover
- Wool Ingestion Shields

- Brand: PORTER-CABLE
- Weight: 5.75 pounds
- Random-orbit, swirl-free sanding/polishing action
- Removable side handle

- Brand: WEN
- Weight: 5.7 pounds
- Attach hook-and-loop
- Perfect for waxing, polishing

- Brand: Chemical Guys
- Weight: 7.58 pounds
- Vibration reduction technology
- Ergonomic design
- Streamlined controls

- Brand: Goplus
- Weight: 13.95 pounds
- Stable and durable
- Variable speed control
- Various accessories
- D-Type handle easy control


- Brand: Griot's Garage
- Weight: 8.1 pounds
- Quickly remove scratches
- Adjustable loop handle
- Variable speed


- Brand: Avid Power
- Weight: 6.7 pounds
- 6-speed control dial
- Ergonomic design
- Easy to operate

- Brand: GALAX PRO
- Weight: 7.2 pounds
- Powerful motor and efficient working
- Versatile use
- 6 variable speeds and under control

- Brand: Milwaukee
- Weight: 7.6 pounds
- Voltage: 18V
- Capacity: for 7" pads
- Lock-on/lock-off switch


- Brand: HAWKFORCE
- Weight: 6.65 pounds
- Dual handle grips
- Easy to use
- Efficient working

Best Polishers for Cars: TOP 10
To give you a better idea what the best car polisher is for you, we've created a list of some of the greatest ones on the market today. Each one of these machines has their own qualities that make them stick out but all of them are of the highest quality.
Dewalt is well known for making many different types of power tools of the utmost quality and this car buffer is a testament to that. To improve your polishing experience this machine is outfitted with a pair of handles – a ball one in the back and an ambidextrous horizontal one near the front end. This machine can move around the pad at an impressive maximum of 3500 RPMs. Created from a ball-bearing construction which has been shown to improve the machines life.
This machine has been made with a "heat-treated, precision-cut steel gears" which creates a much smoother operation. The 12-amp motor is capable of pushing out 1,250 watts out, with the variable speed togglable with the two-finger trigger. This power doesn't mean this machine is cumbersome either – at a slim 6.7 pounds, this buffer can be moved around with ease.
Porter-Cable is another company that is well known for its wide range of power tools of remarkable quality. This car polisher has a variable-speed dial that ranges from 2,500 to 6,800 OPM. The counter-balance system allows for the use of a 6-inch sanding or polishing pad. The side handle has two positions for either left hand or right-hand use. All of this and in a package of 5.5 pounds means that fatigue won't be a problem either.
PORTER-CABLE proclaims that this machine will deliver a professional polishing without any swirling. It's not without merit either as this has a full ball-and-roller construction which has been shown to even withstand workloads on an industrial scale. The machine also comes with a 4.5-amp motor with built-in overload protection.
This variable speed buffer comes with everything you need to make your car polished to perfection! This machine works great not just with polishing, but also deoxidizing, waxing, finishing, and compounding as well. The speeds are customizable from 1500 to 3500 rotations per minutes in set intervals of 500 RPM. The digital readout is what really shines on this machine – giving you precise numbers for accuracy.
WEN says that with this little machine you'll be able to polish your car so it looks brand new. The motor itself is extra reliable and has 10-amps of power – making it viable for hobbyists and professionals alike. Included with this device is a woolen fleece polishing bonnet along with a loop and hook base pad to attach to.
This TORQ device uses an intuitive design that gives superior results. The machine itself is very lightweight and has a built-in vibration reduction feature that reduces fatigue for users. For precise control, there is the speed control with easy to read digital display. The insides of the machine are perfectly balanced for a combination of power and durability. The motor itself is powered by 110 volts and works with most residential plugs.
This machine is so effective that it can apply most waxes, sealants, and glazes in mere minutes. The pad is able to be rotated anywhere from 1,500 to 4,200 RPMs. Because of its versatility in everything from low to high speeds, along with everything in between, this machine can be used on a professional level.
A little-known name which is a bit of a shame considering how great this machine is. With a die-cast aluminum head, extra rugged anti-impact housing, and heat treated gears. When this is mixed with the copper motor it leads to a multi-functional machine that is good enough to be used on an expert level for an extended period of time. The speed itself is completely variable from 1000 to 3000 RPMS, along with a constant speed safety switch this togglable with a flick.
The d-type handle is created with an anti-skid material that allows you to easily grip onto it without fear of it falling out from moisture. This machine comes as a package so you have everything you need right out of the box. There are the multiple heads and pads along with a blow molded kit to keep everything organized.
​This Griot's Garage device is designed for both left and right-hand use via its top d-type handle. This same handle is fully adjustable for extra comfort. The motor itself has an impressive 850 Watt motor, which can be used to its full potential via its variable speed knob. Capable of applying wax and other oils, this machine can also be throttled upwards to be an incredible polisher.
The cord is 25 feet long, making unplugging and plugging back in a thing of the past. For extra control and to reduce fatigue Griot's Garage has designed this polisher with a rubberized palm grip. The loop mounting plate allows for easy mounting and removal of pads and can rotate at a maximum 6800 RPMs.
This remarkable machine uses a powerful motor to revitalize the shine on your car while also being multipurpose enough to be able to sand both wood and metal. This is possible with the 6-speed control dial that uses and RPM rating anywhere from 1,500 to 6,800 RPMs. Lower speeds are recommended for waxing and buffing, while medium speed is great for polishing, and high speed works best for oxidation.
Masterworks has made this machine with ease of use in mind. The body itself is outfitted with a rubberized body and a handle that is adjustable. All of this gives non-slip controls while in use, along with a motor that is designed from everything from amateurs to professionals. This product comes with foam pads, a foam disc, a spanner, along with a pair of carbon brushes and a hex wrench.
This sleek and stylish GALAX PRO variable speed polisher has a 10 amp motor that puts 1200 watts maximum. With 6 speeds to choose from – everything from 600 to 3500 RPMS means you can buff, polish, and sand all sorts of different materials with the easy to use soft-start trigger action. The handle itself is a detachable d-type which can be gripped with either hand. The speed has a switch lock design to keep everything going at the same rate.
This GALAX PRO buffer comes with an Allen key to install the d-handle, a spindle lock, along with a user manual and warranty card. The machine itself weighs about 7 pounds, uses a 7-inch wool wheel, along with an aluminum alloy machine head. This buffer is flexible enough to be used in a wide variety of circumstances while being tough enough to be used even in professional situations.
One of the more unique devices for one specific reason – instead of requiring an outlet to plug into this device works off a lithium-ion battery. This battery doesn't undercut the overall power either as it is capable of running upwards of 2,200 RPM, allowing to polish and buff any vehicle surface. This speed is controlled by a lock-on/lock-off trigger, with a battery that can last over an entire average car in a single charge.
Milwaukee remarks that this machine can spare users from extra work, inconvenience, and paint damage because of its lack of cord. The exterior of this polisher comes with a rubber molding which has a dual purpose of protecting the housing and creating a non-slip surface to grip on to. The dust cover itself is removable so to be easily cleaned.
This Hawkforce machine has considerable power – the permanent magnet motor has 18 volts of power that pushes the pad at around 2500 RPMs. The grips on either side help increase accuracy, while also reducing fatigue. The flat top design allows for a simple bonnet change, while the lockable ON/OFF switch helps reduce this fatigue even further. This machine can work great on not only cars, but also bathrooms, banisters, and countertops as well.
This machine is able to withstand heavy long-term use on the account of its fine copper motor that come with heat treated gears. To protect all of this intricate internal work there is the die-cast aluminum head and anti-impact housing. This polisher comes with a bonnet set that includes a pair of microfiber cloths, wash glove, synthetic fleece, and a terry cloth.
Types of Car Polishers
Rotary Buffer: The logical evolution of the angle grinder, this type of bugger typically uses a ⅝" diameter with 11 threads per inch sized arbor on the spindle. This machine rotates in a single direction and usually has multiple speeds. Can use varying pad size and materials.
Orbital Polisher: This machine looks similar to a sander and usually has a handle that is over the top of the machine. The pad itself rotates in a spiraling circle formation, moving back and forth counter-clockwise in small circles as it moves clockwise in a larger circle. Works best with foam and microfiber pads.
Dual-Action: A sub-type of the orbital polisher that works off of a counter-balance. Apply enough pressure and the rotation slows down or stops – this is a safety feature that helps cut back on the potential of causing damage to your vehicle.
Long Throw: Further yet is the long throw, which has a much larger offset compared to the dual-action. Whereas the dual action has an 8mm offset this machine can be around 21mm, resulting in a much larger whipping motion. This increase the area the pad hits along with the overall power of the machine.
Forced Rotation: This type of polisher ignores the pressure sensor of dual-action machines and just continues regardless. This is specifically useful in tight corners or hard to reach spots. This allows users finer tuned control but can potentially damage a vehicle's exterior if not careful.
Final Thoughts
A car polisher can greatly enhance the waxing and polishing experience as it cuts back considerably on the amount of time compared to a manual application. The best buffers have a high amount of RPMs, a digital display, and ergonomic handles that don't cause a lot of fatigue. Remember to always follow the manufacturer's instruction when operating your machine for ease of use and safety.