Ever need a generator but didn't have one? The good news is that you have a potential generator that you drive around all the time – your car! Power inverters can be used as a way to power all sorts of devices found around your home. They are great for in emergency situations such as hurricanes, or a way to bring power to a campsite. More so than other devices, the power inverter market is saturated with plenty of different brands and types. Picking the best car power inverter isn't hard once you know what to look out for.
Below navigation menu is prepared to help you to have an overview of our article. We also prepared a comparison table to give you the detail and informative comparison between each kind of car power inverter.
What is a Power Inverter?
A power inverter is a device the turns direct current waves into an alternate current. This conversion increases voltage power, allowing the use of most household appliances and electronics off of a low voltage battery. These inverters can come in a myriad of forms but are often used in automobiles as this is often people's most direct source for direct current. A car power inverter then transfers the power of your car battery into a usable power source for a myriad of power tools, appliances, and even multimedia devices. The amount of wattage is largely dependent on how much you want to invest into one of these devices, with the range going anywhere from a scant 100 watts to several thousand watts easily. Car power inverters can be temporary and removable, or permanent setups that are always in your vehicle.
How do Power Inverters work?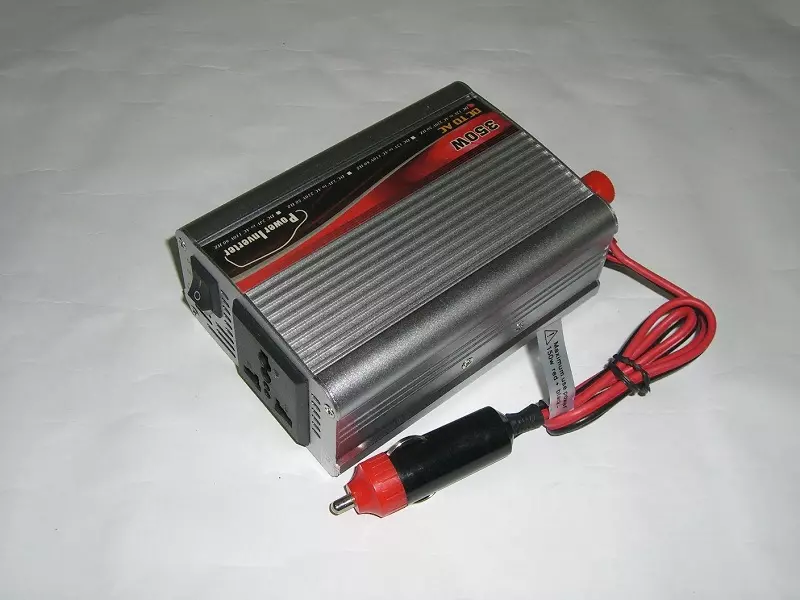 To understand how power inverters work you first need to understand the difference between direct current (DC) and alternate current (AC).
DC power sources are batteries and always have a positive and negative spot. Electrons traveling along the negative side through the wiring, to the thing it is supposed to power – in the case of cars it'll be all of your car electronics such as radio, lights, etc.- back to the battery through the positive in, and the cycle continues.
AC, on the other hand, is often used in homes and works much differently than DC in the fact that its cycle is constantly reversing positions. The electrons are constantly switching direction many times per second – typically around 50-60 times. The constant reversal of the electrons creates heat that powers lights, appliances, and computers.
Power inverters then work by becoming that switch that turns the DC power source back and forth to convert it into AC. The inverter does this with an electromagnetic switch. Some inverters are built with inductors and capacitors to make the output fall and rise gradually rather than abruptly. The inclusion of these capacitors puts much less stress on your electronic equipment. Because of all the work they are doing, especially when it comes to larger models, power inverters require a heat sink typically in the form of cooling fans and metal fins.
Car Power Inverter Buying Guide
Probably more than any other device, power inverters come in a wide range of capabilities and features. What car inverter you purchase is largely determined by multiple factors, meaning that the best car power inverter can vary depending on the person.
Wattage: The most important factor and the main characteristic of power inverters. The amount of wattage you will need is determinant on what you need to run. Obviously, if you just have a few small electronics high wattage will be just a waste, but if you plan on running large appliances like microwaves or refrigerators, then two few watts can short or overheat the system.
Heat Threshold: Because no system in the Universe is a 100% energy efficient, there is going to be some loss somewhere. Inverters can produce a lot of heat, and it's important to get one that is designed to avoid any overheating. A good inverter will have metal fins and fans to keep it cool so it can run longer.
Ports: This one kind of goes without saying, but this characteristic refers to the number of things that can be plugged into it at once. Almost all inverters come with at least one USB charging port and AC outlet, with more being found on those that can make more AC wattage.
Sine Wave: The days of jagged square waveforms is long gone, as this has been shown to damage electronics. Modified sine waves are used in most inverters now as they put much less stress on your electronics. A step above this is pure sine waves, which are even more efficient.
Safety Certifications: The most common safety certification out there is the ETL – and any product marked with its stamp of approval passes all North American safety guidelines. These products are outfitted with an abundance of safety features that protect against shorts, overheating, overloading, among others.
Hookups: Larger inverters require a direct connection to your car battery to work correctly, while smaller ones can connect to your cigar lighter inside your car. Like wattage, this is all dependent on what you need your inverter to do.
How to Determine Wattage?
While you could just add up the wattage of all the electronics you're going to want to run at one time and call it a day, this actually isn't everything that goes into determining what size power inverter you'll need. For one, you typically want to go over about 10 to 20% over what you think you need in running watts. In addition, but needs can change on a fly – that car inverter that was sufficient on a camping trip might not work so great as a backup generator.
Another thing you need to determine is the amount of starting watts you need – also called peak or surge watts. This is important because many appliances require a great deal of electricity to start up – this can be many times the continuous wattage requirement. The good news is that the surge watts are only temporary, thus you can actually start many appliances off of a particularly larger inverter as long as you do it one at a time.
What Numbers to Look out for?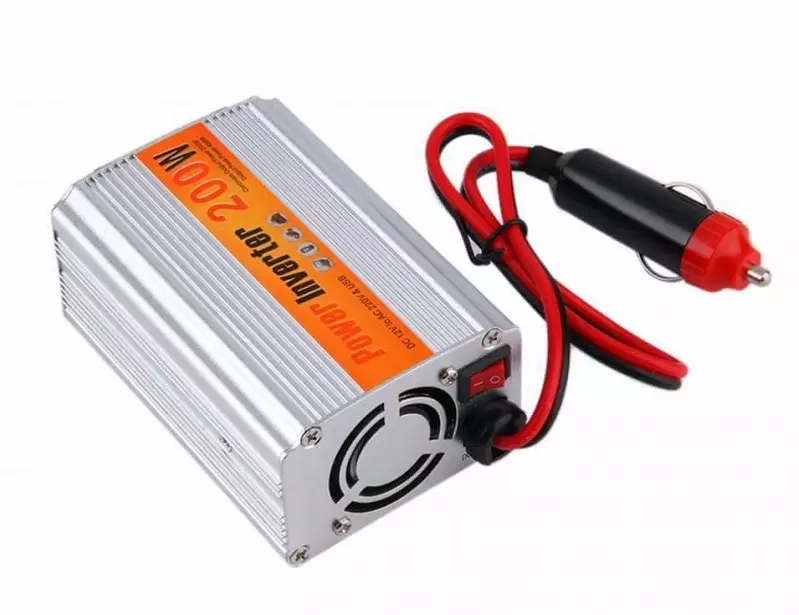 To successfully convert amps to watts, merely multiply the number of amps of a device by 120. This will give a close approximation of the number of continuous watts needed for that machine. When it comes to surge watts or startup load, merely multiply the number of watts by 2. If you want to start an induction motor device such as a refrigerator or AC unit, multiply the number of watts by 4 to get a closer approximation. To reverse the number of AC watts into DC amps, merely divide the number of watts by 12 and then multiply by 1.1.
When you do figure out the inverter size that is best for you, remember to keep in mind what kind of battery you have. As anyone who has left their headlights on know that car batteries have a tendency to die when the car isn't running. To ensure constant power for an extended period either turn your car on for ten minutes every hour or invest in additional batteries to increase lifespan. Formulas determining how long a battery or set of batteries will last when hooked up to a power inverter can be complicated, but roughly the higher the voltage and amp hours the longer it will last. For instance, a 12-volt battery with 100 amp hours will last approximately half as long as a 24-volt battery with the same amount of amp hours.
Car Power Inverter Companies
There are many different companies out there that specialize in power inverters, but there are a few that stand out amongst the crowd as providing some of the best.
AMPEAK is a company that has over 21 years of experience in the automotive industry. They boast that all their products are ETL certified, and offer a wide array of different quality products.
Potek Inc. is a fairly recent company that was founded in 2015. Their mission statement is to provide reliable sources of unique power at a low price. They specialize in battery chargers, jump starters, and of course power inverters.
KRIËGER is one of the leaders of the solar power industry, and offer the same high standard they brought to this market to power inverters. Their goal is to offer innovative and environmentally sustainable energy technology at a fair price.
BESTEK is a multinational company established in 2007 the specializes in technology. It can be found all over the United States, Europe, and Japan. This company specializes in automotive accessories, household appliances, and other electronic products.
FOVAL is a company the focuses on a wide range of electronics – everything from car accessories to cell phones. Their goal is to provide a high quality good at a low price and do so with a passion.
Comparison table
Image

Features

Further information

- Brand: Ampeak
- Weight: 8.8 pounds
- 2000W high power inverter
- All-round protection
- All-insulated ring terminal cables

- Brand: POTEK
- Weight: 6.95 pounds
- Built-in cooling fan
- 1500 watts continuous DC to AC
- 3000 watts of peak power

- Brand: KRIËGER
- Weight: 4.41 pounds
- Wired remote control included
- 100 watts continuous power
- 2200 watts peak power
- 3 years parts and labor warranty

- Brand: BESTEK
- Weight: 10.1 ounces
-300 Watts continuous DC to AC power
- 700 Watts instantaneous power
- Fast charging
- Multi - protection
Top 4 Car Inverters Picked By Experts
When it comes to picking a power inverter it's always best to choose one that'll fit your needs. Because there can be so much variation on what you need an inverter for, we have consolidated down the best car inverters for their respective range of use. The Ampeak brand bookends this list with the most powerful and expensive car power inverter, and the smallest and cheapest car power inverter.
If you're looking for a powerful inverter that can run multiple appliances, look no further than this Ampeak machine. This device can run 2000 watts of continuous power along with a 4000-watt surge capacity. The front of it contains three AC outlets and a USB port to power all sorts of tools and phones. Built into this machine is a 10 x 35A mini slip fuse along with 3 cooling fans for maximum heat dispersion.
It also has multiple protections in place such as overload, over voltage, short circuit, and low voltage.
This Ampeak car inverter also contains an easy to read digital display that shows DC input voltage and AC output wattage. This device uses a modified sine wave output, which allows for the use of even more delicate electronics such as phones, laptops, and tablets. This machine also has a working temperature of 32°F to 104°F.
Switch over your car battery into an impressive generator with this Potek power inverter! With 1500 watts of continuous AC power and 3000 surge watts, you'll be able to power all sorts of laptops, power tools, and lights with this device.
To protect your electronic devices this machine is outfitted with overload, under-voltage, overheating, and short circuit protection. This inverter has two AC outlets and an additional pair of USB charging ports, along with easy to use kill switch. Because of its ergonomic design that efficiently cools off, the heatsink can reach a range of 149°F
This power inverter works great as a generator during natural disasters or when you are camping. Included in this package is car battery cords so you can hook everything up easily. The fan itself only activates at an internal temperature of 104°F, prolonging its life and using up less energy in the process.
This great power inverter uses a modified sine wave to produce a consistent current that protects your most delicate electronic equipment. This KRIEGER product also produces 1100 watts of running power, with 2200 watts of peak output. The digital display is along the side of the machine and is easy to read. The display is completely LCD and shows input voltage, output wattage, and battery level.
Approved by METLAB for safety and performance, this car power inverter is one of the most reliable on the market today. KRIEGER itself proclaims that this is the world's smallest 1100W power inverter, and it is true that this machine is incredibly tiny.
This power inverter has a pair of AC outlets and dual USB charging ports that work great with smartphones and tablets. This device also comes with a set of 3 foot 4 gauge cables, a remote control, and in-line fuse.
If you need a great little inverter without having to pop open the hood, then this BESTEK device is the one for you. Plugging into your cigar lighter inside your car, you can charge your phone or keep your laptop powered up the set of dual AC outlets and USB ports. Because it is so small you can throw this inverter into your luggage without it taking to much space.
Inside this device is a 40 amp fuse that protections against overloading, overcharging, and overheating. The exterior is made from a durable metal that allows for basic protections against most bumps and drops.
The efficient heat dispersal system keeps the device cool even when used for hours. This system also uses a modified sine wave to protect it from any potential wattage spikes. Along the back is a 24-inch power cord and a simple to use AC power switch.
Car Power Inverter Installation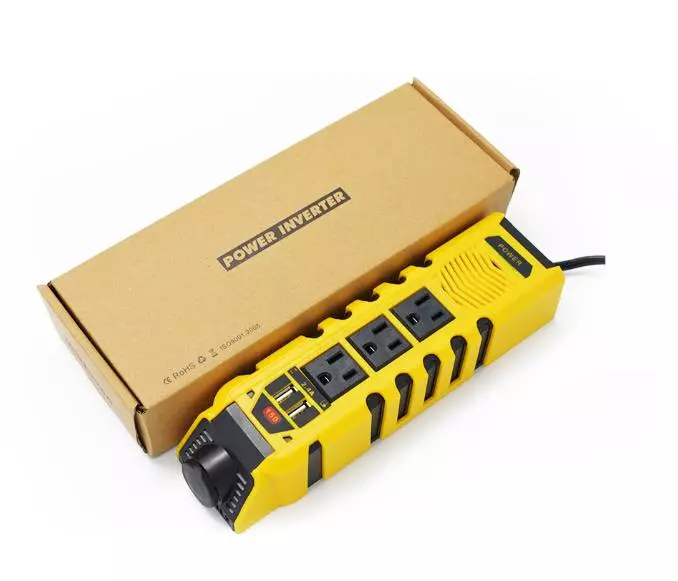 Installing a permanent power inverter into your vehicle requires a little bit of work. First, you're going to probably want a separate battery source from your main car one, so as to get the full potential out of your device. This will also allow you to start your vehicle with little trouble, even after using the inverter for an extended period. You're going to want to have the proper wiring – larger gauge cords the better, as these will be the safest along with being the most unrestrictive. A well-constructed rig shouldn't have any power fluctuations – if any of your tools or lights flicker on and off when you turn something else on, either your inverter isn't powerful enough or you need to upgrade your cords.
You should also have a ground cord that is attached to a piece of car metal or the negative battery terminal. The best way to do this is to find a car bolt, unhook it and clean, then attach a star washer. From here you should crimp or solder the grounding cord to the bolt. While the inverter has fuses to protect against everything, you should also invest in additional ones for extra protection. The secondary battery itself shouldn't be just a normal car one – in fact doing so can be incredibly dangerous as it releases hydrogen gas. Partially sealed LED acid batteries with proper ventilation tubes to the outside is the safest, with fully sealed models available as well for an additional price.
When mounting your battery make sure it is in a secure position and that the wires are firmly attached to it. These systems can work in conjunction with the alternator, giving it additional power along with recharging your secondary batteries.
Inverter and Battery Safety Tips
Anything involving electricity and auto equipment is going to have some safety concerns. When using and hooking up your inverter, you need to keep a few things in mind.
Wear proper safety equipment when messing with your car battery – think along the lines of safety goggles, gloves, and other protective clothing.
Work in a well-ventilated area that is a comfortable distance from any flames, sparks, or cigarettes as this can cause deadly fires and explosions.
Avoid any metallic tools near electrical sources as this might cause short-circuiting and shocking.
On the off chance that you come in direct contact with batteries, make sure to wash the area immediately and contact a poison control center.
If you're installing a permanent rig having a heavy enough gauge wire can't be stressed enough. As long it isn't rubbing up against other wirings, your cords can never be too big.
Don't go over the recommended wattage for your device, as this can cause it to overheat and melt.
Secondary batteries should be either sealed or partially sealed with ventilation, using the wrong battery can be deadly in an enclosed space.
Try not to run your inverter for longer than an hour without starting your engine as this can kill the battery and leave you stranded.
Keep the inverter as dry as possible. Any rain or moisture can cause a short or electrocution.
While they have built-in cooling fans and heatsinks, try to keep your inverter away from sources of heat like the motor or direct sunlight.
Final Thoughts
​Power inverters are able to use magnets to convert the DC batteries found in your car and convert them into an AC power source that can be used by just about anything. When picking your inverter make sure you get one with enough wattage for what you need it to do. Installing an inverter isn't that difficult as long as you take a few precautions first. When in doubt hire a professional, as they'll know how to most efficiently do it. Safety always comes first and from here it's just a matter of getting the best inverter for you.