Audiophiles get delighted by richer and thunderous bass frequencies. Unfortunately, the factory-installed audio systems seldom meet that craving of low-frequency music. In that case, car subwoofers are one of the best devices to arm your car to an extent of leaving by-standers jaw-droppingly surprised by the impressive bass sounds of your car.
Getting the appropriate car subwoofer isn't as easy as a walk in the park. As thus, we have compiled a comprehensive list of the top car subwoofers on the market. We handpicked the best on the basis of several factors as highlighted later in the article.
Quick research
On this article, we mentioned a lot of information related to subwoofers. We suggest you read from the beginning to the end to have fullest knowledge but if you already have some knowledge, you can use the quick navigation menu below to go direct to the part that you want. We also prepared a comparison table to give you the detail and informative comparison between each kind of car subwoofer.
The Importance of Car Subwoofers
The importance of car subwoofers extends beyond the addition of a richer bass sound played at low frequencies. Car audio, for instance, may not play satisfactory bass range as per your desire. Any attempt to play loud music can distort the sound and end up damaging your sub.
The importance of adding the sub includes a realistic sound experience, damage and distortion prevention and bass range capabilities.
A realistic sound experience – the addition of the subwoofer provides quality sound than the factory-installed systems. Music enthusiasts will find pleasure traveling long distances while playing favorite music on subwoofers. However, the choice of car subwoofers holds key to your satisfaction because mediocre sub can produce a mediocre sound.
Distortion and damage prevention – As highlighted already, a sub can prevent a distorted sound and damaged speakers. When playing louder music in a quest to get the best bass, the cone of the speaker may vibrate beyond its capacity. What happens next? A distorted sound!
If you add the sub, it will take care of the low frequencies while you get clearer sounds and higher bass volumes. Again, playing loud music frequently can damage the car speakers. They are usually smaller in size, so they may not withstand higher volumes. The solution to that will be the addition of subwoofers.
Bass range capabilities – Most of car speakers are not engineered to accommodate bass range tones. You will end up listening to poor bass sounds because the audio system was not designed to play at low frequencies. A subwoofer can give a great enhancement of bass sounds. As a result, this helps in minimizing wear on the speakers.
Types of Car Subwoofers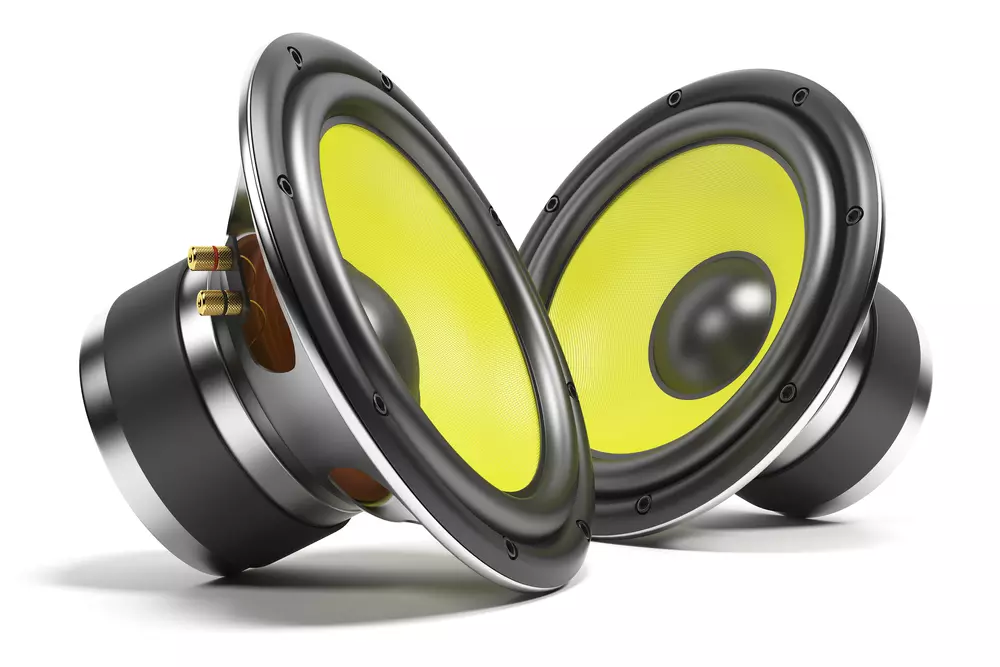 Subwoofers come in different types. There are components subwoofers, enclosed subwoofers, powered subwoofers and vehicle-specific subwoofers, among others. Which suits you best depends on your several factors with your personal preference dominating. Let's highlight these types hereunder:
Component subwoofers: These are a component within a system, they are only the subwoofer speaker and do not come with boxes or enclosures. These subs usually require the installation of an amp and are considered to be the ultimate components for personalized sound performance.
Enclosed subwoofer – These types of subwoofers are suited for the newbies with little or no knowledge of assembling their sub components. The sub comes pre-fitted in an enclosure ready for installation. There is no need to match enclosures with subs. But, remember, the type of the enclosure can make or break the quality of your subwoofer.
The enclosed sub can be ideal for small cars with limited space. It also limits the number of speakers that you can have. So that's not an ideal solution if you are into fiddling around with the audio systems adding as many components as possible. It is, nonetheless, a good way to enhance your audio system.
Powered subwoofer – A powered subwoofer is also an ideal solution for the beginners. While you need a complementary amplifier with the enclosed sub, the powered sub comes complete with the amp integrated. It certainly saves you space. To avoid the hustle of matching the impedance and the RMS (root mean square) of the amplifier with the sub, you can opt for this powered subwoofer.
Powered subwoofers are the most convenient. But we cannot say the same with performance. Oftentimes, the speakers and the drivers are small in size. The main purpose is to save you space while upgrading your audio system. If you are into full volume blast to attract your friends, this is not the best option for you. We give credit to the ease of installation of this type of car subwoofers.
Vehicle-specific subwoofer – This one is custom made for a specific vehicle. The advantage is that you won't have to worry about the right specifications and dimensions to fit in your car. The design is also made to match your car's interior design.
In addition to these known types, there could be component subs where you get to customize your subwoofer system. This requires a technical person to purchase the right subwoofer, wiring kits and amplifiers to install them. We will discuss installation later in the article.
Top Brands of Subwoofers
There are hundreds of brands on the market for subwoofers. Some are reputable while others are new entrants in the market. It helps to purchase from a reputable brand renowned for its quality range of subwoofers, customer service and warranties on the products.
The top brands include the likes of MTX, Rockford Fosgate, Belva and many others. The brands that we have reviewed are all top brands on the market.
Factors to Consider before Buying Subwoofers
Let's highlight the most important factors to consider before making a purchase of car subwoofers on the market. We handpicked these products using the same factors, so we want you to be able to select any brand in future by considering the power handling, impedance, sensitivity, size, materials, voice coils and the pricing.
Size
Subwoofers come in different sizes. Which size is the best for you we can't really tell because a set of factors come into place? Alongside the size, we need to consider other factors such as the enclosure type, power output, sensitivity and the impedance. The size alone does not give us a clear indication of the most high-quality or the louder car subwoofer.
But, size is subject to availability of space in your car. If you're driving big cars, you may opt for larger 15-inch subwoofers with more power handling. Small subwoofers are also great provided they have the best enclosures. For instance, a poorly designed 1500W 15-inch subwoofer may perform inferior to a 600W 10-inch subwoofer that has the best enclosure, good impedance and higher sensitivity level of about 96dB.
Power Handling
This factor is of paramount importance and needs not be left out when assessing your potential car subwoofers. If the subwoofer can handle more power, then it can produce an impressive rich bass sound.
However, a more power handling comes with expensive price tags. Quite often, the powerful subs require the power amplifiers and that come at higher prices too. If you are prepared to invest a lot for your car as an audiophile, then be it.
When considering the power handling, we look at the root mean square (RMS) values not the once-off peak wattage. RMS values indicate the amount of power that the subwoofer can handle on an ongoing basis. At the same time, make sure to match the RMS values with the amplifier you plan to purchase.
Likewise, with power handling, it's worth noting that the factor alone does not indicate the best subwoofer for car on the market. In actual sense, the values are estimations of the performance. For instance, a 1500W sub with mediocre enclosure and specifications may not do justice to a superior 600W sub. Other factors should be equally considered. But power handling remains indispensable.
Sensitivity
The higher the sensitivity is the better. Sensitivity is measured in sound pressure level with unit decibels (dB). An 86dB sub requires more power to produce the same sound as the 96dB. Basically, sensitivity entails to the amount of power the subwoofer requires to produce a certain volume. If you have a weak amplifier, you will need higher sensitivity ratings.
Impedance
The factor refers to the electrical resistance in the subwoofer. The resistance is measured in ohms and many subs are 4 ohms. The 2 ohms and 8 ohms are also becoming more popular.
When given the same power handling, a 2-ohm sub can produce a more output than the 4-ohm sub. The lower resistance is much better. Also important is to match the amplifier ratings to match with your impedance for a better realistic sound experience.
Number of Voice Coils
We have the popular dual voice coil on the market. Note that the number of voice coils doesn't necessarily tell which the best subwoofer with more power output is. It just gives you more flexibility. In a dual voice coil sound system, there are separate connections although mounted on a single cylinder.
Materials
Materials of the subwoofers have to do with the durability of the product. Most subs are surrounded with either foam or rubber. Rubber surroundings are the best in enhancing the durability of your sub. The foam wraps follow in excellence.
If you select the popular brands on the market, you won't have to stress about the materials as such but performance. Our product reviews included only the best materials. Also worth considering is the polypropylene used on the cone. It gives maximum protection.
When considering materials, stay away from the cheaper materials that can expose the sub to damages rather than protecting it. These include urethane materials.
Price
Also worth considering is your budget. Most of the subwoofers cost less than $200. The price of these products is dependent on a number of factors that we have discussed above. It's given, a powerful subwoofer with the most power handling combined with higher sensitivity ratings, lower impedance, and dual voice coils will break your bank.
Powered subs come as a combo with the subwoofer and the amplifier fitted in the given enclosure. Although they may seem expensive at first sight, they are actually more affordable when compared to other types which require a separate purchase of wiring kits and amplifiers.
Comparison table
Image

Features

Further information

- Brand: MTX
- Weight: 30 pounds
- Frequency response: 10Hz - 150Hz
- Embroidered Terminator Logo
- 5/8" MDF Construction

- Brand: Rockville
- Weight: 33 pounds
- Ultra-slim design
- Flexible in installation
- Delivers 300 watts RMS with 1200 watt at peak

- Brand: Pioneer
- Weight: 15.98 pounds
- Power handling of 2000W
- Poly-cotton/ cotton dual spider
- Butyl rubber surround

- Brand: Bazooka
- Weight: 11.7 pounds
- Frequency Response: 39-1,500 Hz
- Sensitivity: 100 dB
- Includes straps for secure mounting

- Brand: Rockville
- Weight: 14.25 pounds
- 800 Watts Peak / 200 Watts RMS
- Adjustable input sensitivity
- Included 1 rear view/back up camera
- User manual included

- Brand: Rockford Fosgate
- Weight: 16 pounds
- Closed-loop design
- Frequency response is 35Hz – 150Hz
- Comes inclusive of all components
- Full 1-year warranty

- Brand: Pioneer
- Weight: 1.1 pounds
- Frequency response: 20 Hz -125 Hz
- Sensitivity: 93 dB
- Shallow compact design

- Brand: Sound Storm Laboratories
- Weight: 11.5 pounds
- Variable low-pass filter
- Variable bass boost
- 3 year platium warranty

- Brand: Dual Electronics
- Weight: 58 pounds
- Frequency range between 30Hz – 200kHz
- Increse output capacity
- 1 year warranty

- Brand: Kenwood
- Weight: 6.5 pounds
- 75 watts RMS, 150 watts peak
- Compact powered subwoofer
- Wired remote control

- Brand: Rockville
- Weight: 9.75 pounds
- Made of cast aluminum
- Adjustable input sensitivity
- Frequency response: 20Hz - 150Hz.

- Brand: Pioneer
- Weight: 1 pounds
- Mica-injected resin cone
- Frequency response: 20-125 Hz
Top 12 Best Car Subwoofers
MTX is not a new baby in the room. It is a renowned brand with top-notch audio products. The MTX Audio Terminator Series comes with double 12-inch subwoofers to enhance your sound experience. It's the best option for anyone wanting to upgrade his factory audio system. The sub handles the RMS of 400 watts and the peak of 800 watts with an impedance of 2 ohms. It is a great product with the 2-inch aluminum voice coil that resists rust. The rubber wraps enhance the durability of this sub.
While the frequency response of 37-150Hz is not so good in comparison with others on the market, it still provides the privilege to play great bass sounds. An MTX Audio logo is embedded on the dust cap to ensure that you bought a top brand.
The Rockville® RWS12CA slim is a feat of engineering that is hard to compete with. This is a powered subwoofer kit that comes with an ultra-slim design with integrated amp and solid enclosure. The amp is a mono-block and combines a quick-connect Molex high-level input with Smart Turn-On Circuitry. The Slim has a remote bass control unit that gives an adjustable low-pass crossover with variable +12dB bass boost.Due to its slim profile, you can install this anywhere in any vehicle, under the seats or in the trunk. While this is a small unit, it packs a punch and delivers 300 Watts RMS with a peak 1200 Watt power output. However, this particular model, with all its power output, does sometimes deliver a more muted result.
The Pioneer TS-W3003D4 is one of the most powerful subwoofers on the market with power handling of 2000W. Because of this huge power out, the sub can produce higher bass sounds. It comes with just one 12-inch speaker.
The sub is more flexible with dual voice coils. Combined with other features, such as the dual-layer elastic polymer wrap, 4 ohms impedance and 600W RMS power, this subwoofer turns out to be the best choice for audiophiles. The sound production is impressive. Its IMPP composite seamless cone guarantees durability.
As the name suggests, this is a bass cannon that comes as a portable unit. This means you can connect it to anything, including your car audio system. The body is a cylinder designed to focus a beam of bass thunder firing out booms like a bazooka cannon.
The BT6014 is a 6-1/2″ diameter Tube enclosure, the subwoofer cone is made from polypropylene and is sandwiched in a thin foam compression later for surround. The coil is a 4-layer voice, using 4 Ohm impedance and this means you can connect from a one to many to a single amp. The power rating is 100 Watts RMS, and this means you get an average boom factor, but since it is portable, you get it anywhere you want.
This Subwoofer is good if you have a tight space in your car. It is a 10-inch low profile subwoofer with a power output of 800 watts. That's not the most powerful output, but still a great deal to produce low frequencies. You can also fin​​​​d the 8-inch subwoofer of this brand. The RMS rating is 200 watts, which is the most important continuous output to match with the external amplifier. The subwoofer features the auto turn-on technology for your convenience.
Here's another powered subwoofer by the brand Rockford Fosgate. Rockford Fosgate P300-12 handles 300 watts which is not that impressive compared to high-end products we reviewed. However, it is good in its class. What we like is that it comes inclusive of all components. No need to hunt for an external amplifier that needs to match with the impedance of root mean square continuous power. The powered subwoofers are generally suited for small cars.
The frequency response is 35Hz – 150Hz, which is not the highest or the lowest to accommodate the low frequencies. Ideally, a frequency response starting from 20Hz is a good response. For accurate bass production, this subwoofer comes with the sealed enclosure. And the remote control is included.
If you're looking for a subwoofer less than $100, Pioneer TS-SWX2502 could be your choice. It has the RMS of 400 watts and a peak power of 1200w. While these are not the best on the market, they are great in their price range.
The frequency response of 20Hz-125Hz is good as it will play low-frequency bass sounds well. The impedance of 4 ohms and the sensitivity rating of 93dB are also good features worth noting. Also included is the reinforced MICA injection-molded resin cone.
Sound Storm LOPRO8 is a good consideration for tight locations. It is an 8-inch subwoofer with a power handling of 600 watts. Worth praising is it variable input gain control and the variable bass boost to give you the best bass sounds. The remote control is included. Other important features include the thermal and overload protection circuits. The manufacturer is blessing us with the 3-year platinum warranty.
This subwoofer is a high-performance 12-inch product to take your car's audio system to new heights. It comes with the 1100 watts of Peak power and 2.5-inch voice coils for an increase power output. Its RMS is rated at 500 watts with an impedance of 4 ohms and frequency response of 30Hz-200Hz. Design-wise, it features the brushed aluminum cone and the ventilated control circuitry system. The manufacturer is offering a 1-year warranty.
The Kenwood KSCSW11 is a small under-seat compact powered subwoofer. It delivers an easy 75 watts RMS making this a comfortable addition for easy listening. This is the subwoofer for the delicate and is best for classical and relaxing music types. The enclosure is aluminum for a more secure connection to your cabin floor.
Since this is a Kenwood, you get exceptional quality, and it is designed for easy listening since not every user wants to have their ears blasted and their bodies vibrated. This model is slim and easy to install under your seat and when connected, delivers harmonious bass tones.
The Rockville SS8P Slim is an under seat subwoofer that is so compact and makes you wonder if it can deliver. The answer is yes, it delivers exceptional bass booms and rumbling vibrations throughout your body, and all from a powered subwoofer set.
This model has 100 Watt RMS power and peaks at 400 Watts, its only 2.8 inches and has an integrated amp with thermal protection. It's easy to install, you just need to secure it to the floor of your cabin, connect the cables to the stereo audio unit, and you are ready to rock.
As this is a powered subwoofer, you don't need to mess around with the installation, this is a simple bolt down, connect and operate kit.
The Pioneer TSSW2502S4 is a 10" shallow mount component speaker that is an exceptionally powerful addition to any component speaker combo. What you get here is a large mica-resin cone that delivers a deep 300 Watt RMS at only 3.16" depth. This particular model has a 91-dB sensitivity, so it's perfect for your high-power sets.
What stands out is the slim yet wide design, when you place this in the right box and connect it to an amp this beast will blow like a volcano and rumble like an earthquake. However, remember this is a component, not a kit, so you need to make sure you have an amp and enclosure for installation.
Subwoofer enclosures: Sealed, Ported, Bandpass or Free-air/ Boxless?
Subwoofers can come with enclosures or come with vent/port. You also have the option to purchase the enclosure separately in case yours does not have one. Others decide to build their own enclosures.
The pre-built enclosures are airtight to contain the bass sounds. The sound production of airtight subwoofers is accurate although not too loud compared to the ported subs. Sealed enclosures impart the low frequencies exactly the way it was intended to hear them.
Ported boxes, on the other hand, have vents or ports where the sound can escape. These holes balance the air pressure inside and outside to provide a louder bass sound. Such subs are more suitable for parties where higher volumes are required. However, this loudness of sound in ported subs comes at a cost of accuracy. The sound can also suffer distortion at times because of higher volumes.
Sealed boxes deliver those precise tones and deep bass and are the solution for music that requires accurate bass. Sealed boxes are not boomy but do provide good power and deep bass extensions. Due to its nature, a sealed box requires more amp.
Bandpass boxes are designed with a dual-chamber. The speaker is mounted in a sealed box, and the ported chamber used to enhance the output. Bandpass boxes essentially perform a tonal pass which enhances the sound making it extra loud but constraining it within a narrower frequency range. Due to that focused range, you get that "boom" style response and these are the aggressive bulls of the subwoofer market. Perfect to reggae, hard rock and rap.
Free-air subwoofers are boxless, they provide a platform on which the subwoofer is mounted. When placed in a closed environment, such as a car trunk, they use the closed space to act as the box, and these are really the least effective of all woofers systems. Use them if you are budget constrained.
Locations of Subwoofers
Cars come with pre-built audio systems with speakers and all other components. The manufacturer considers the systems sufficient for a specific model. As thus, there are no provisions to install the additional subwoofers unless you find one.
Smaller subs can be installed under the seats provided there's plenty of space. For larger 15-inch subwoofers, you can put them in the luggage compartment at the back. In short, the location of subwoofers depends on the size of your car and the size of the subwoofers you want.
Installing the Subwoofers
Installing the subwoofers demands a hands-on experience in audio system installations. It can be overwhelming attempting to install this subs. Otherwise, the installation may turn into a failure.
What do you need? Depending on the type of subwoofer chosen, you may need different components. Basically, you need the ¾-inch medium-density fiberboard, terminal cup to connect speaker wires, clamps, screwdriver, screws, speaker wire, drill, silicone, PVA glue, soldering iron and many more.
There's a lot to do when installing the subwoofers. First, you have to ensure there is enough space that can fit the perfect size you chose. To help you get a visual grasp, watch this YouTube video. It will guide you on how to install your subs faster. Among others, the video shows how to install the amplifier, subwoofer, and speakers.
Subwoofer Maintenance
It is important to maintain the subwoofer to ensure that it remains at its peak performance. You must put efforts in protecting the enclosures from outdoor elements such as rain, dust, and high temperatures. These can lead to its premature tear and wear.
The cone and the voice coils can be problematic components to experience problems during usage. Exercise maximum protection on them. Fortunately, if they give problems, you can replace them.
How to Upgrade Subwoofers?
To upgrade the subwoofers you need to purchase the replaceable components the minute you feel your old sub has a degraded performance. It may be a challenge to the powered subwoofers that come with everything pre-installed. Upgrading a subwoofer can help you customize to your taste.
Final thoughts
We have come to the end of our top nine car subwoofer reviews. The buyer's guide is given at the beginning which helps in selecting the best car subwoofer. Always consider each important factor to ensure that you are not buying mediocre equipment. Power handling, impedance, sensitivity, and frequency response, size, numbers of coils are some of important factors to consider.