Black cars are one of the most common types of vehicles and for good reason – they look sleeker and have a certain rich modern look to him that other colors lack. The primary disadvantage of these types of cars is that they are notoriously difficult to maintain. Getting the best wax for your black car doesn't just make your vehicle look great but also can even enhance its life.
Below navigation menu is prepared to give you an overview of our article. We also prepared a comparison table to give you the detail and informative comparison between each kind of wax for black car.
Benefits of Waxing a Car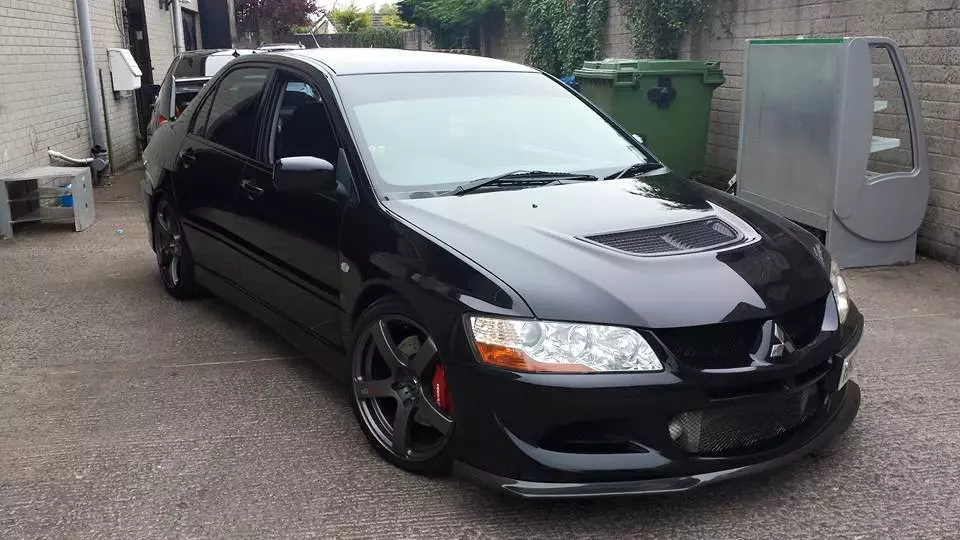 One of the main benefits to waxing your car is that it provides protection. Black vehicles are especially hard to keep up – they easily smudge and show scratches. Car wax specifically tailored for black vehicles provides a layer that helps repel all of nature's worse – specifically the ultraviolet (UV) radiation from the sun and the incessant bombardment of moisture. Even more tangible damaging agents such as branches, rocks, and dirt can be resisted with a good wax.
Wax can be a simple investment that greatly prolongs the look and life of your vehicle. Many waxes now are made to really bring out the best in black vehicles.
What to Look Out For?
When out on the market looking for the best wax for a black car there are a few characteristics and questions you should keep in mind.
Know the difference between Carnauba and synthetic. Many avid automobile collectors insist on using Carnauba as it is supposed to give the glossiest and sleekest look. Synthetic, on the other hand, has the advantage of lasting remarkably longer than its natural cousin.
How long does the wax last? Most Carnauba waxes last around 6 to 8 weeks, which means you'll need a new application about once every couple of months. Synthetic waxes are specifically formulated with ruggedness overlook – resulting with many lasting anywhere from 6 months to a few years.
Waxing and polishing are similar, but their differences should be noted. Polishing is a method of improving your vehicle's appearance by rubbing out any imperfections. Waxing has a similar goal but rather than be reactive it is proactive – the goal of waxing is to protect your vehicle from any future damage.
Soap can be just as important. While waxing your car is remarkably important if you want the best look, it can only do so much by itself. That's why many manufacturers offer kits that give consumers high-quality soaps and detailers to compliment the wax.
Comparison table
Image

Features

Further information

-Brand: MEGUIAR'S
- Weight: 7 ounces
- Specially formulated
- Shine and gloss
- Long lasting, durable protection

- Brand: CarGuys
- Weight: 1.46 pounds
- Made with advanced science
- Safe for every surface
- Finish in 15 minutes

- Brand: Chemical Guys
- Weight: 5.56 pounds
- Prevent any swirls or scratches
- Premium soap, glaze, and wax
- Premium microfiber towels

- Brand: MEGUIAR'S
- Weight: 1.5 pounds
- One easy step
- Long lasting protection
- Safe and flexible

- Brand: Turtle Wax
- Weight: 4 pounds_x000D_
- Black tinted pre-cleaner and conditioner
- Carnauba based
- Hand or machine application


- Brand: Chemical Guys
- Weight:12.8 pounds_x000D_
- Repels water, contamination, ultraviolet radiation
- Advanced color enhancing technology
- Quick and easy appliation


- Brand: Formula 1
- Weight: 10.6 ounces
- Advanced crosslinked polymer technology.
- High gloss finish
- UV stable pigments


- Weight: 0.32 ounces_x000D_
- Deep nice shine
- Waterproof, anti-fade, ultraviolet-proof.


- Brand: Chemical Guys
- Weight: 1 pounds_x000D_
- Smoothest , sharpest and wettest reflection
- Hand and machine appliation
- Durability, anti static property


- Brand: Surf City Garage
- Weight: 12.6 ounces
- Deep, wet shine
- Contains pigmentations
- Long lasting protection

Best Black Car Waxes
To help you get started on what car waxes will work for you, here's a list of some of the better ones on the market today.
Meguiar's is a brand specifically known for their high-quality car wax and finishes. This product is no exception as it is specifically formulated to create a strikingly deep shine and gloss for your black car. The synthetic polymers help create protection that is remarkably long-lasting. You don't have to worry about any smudges either as this wax is composed in a way to create a clear coat.
This wax will give you the show car finish you've always wanted. Overall, you can expect this wax to help create an intense and dark color to the black paint. This product comes with a hand applicator pad but can also be applied with approved Meguiar polishers.
Are you the type of person who doesn't have the time to wax your car all the time? The long-lasting formula of CarGuys Hybrid Wax is then the product for you. Producing a vivid shine and glossy look on your black car, this product is specifically designed with a synthetic formula to maximize the beauty of your car. You don't have to worry about any complicated application process either as the whole thing can be done in 15 minutes or less!
This CarGuys wax is unique in that is a hybrid of both synthetic and carnauba waxes. In addition, this product comes outfitted with a special polymer additive that the manufacturers compares to steroids for your car wax. So you can get waxing right off the bat this product comes with a microfiber towel.
This kit comes with everything you need to give the black paint on your car the vivid shine it so deserves. The wax itself is made to create an amazing glossy wet look that really brings out darker colors. The wax is easily usable too with the included edgeless microfiber towel. To ensure that you're getting the best look possible, the soaps and enhancers of this kit are only of the highest quality.
As Chemical Guys say: "…keeping them [black cars] swirl-free is almost a full-time job!" That's why when creating this kit they made sure to maximize both the look of your car while also cutting back on the amount of elbow grease needed. Approximately 95% of all scratches and smudges come from using low-quality soaps – something you don't need to worry about with this kit.
Like all Meguiar's products, this one is made with an easy to use a formula that helps create the deepest hues in black paint of your car. The synthetic polymers are created in a crosslinked formula that leads to an extra durable barrier along with a shine that can only be described as mirror-like. The wax itself is hydrophobic, which means that resists water but sliding it off the surface, helping protect your vehicle's exterior against the corrosive effects of nature.
This product can be applied by hand or with the MT300 Dual Action Polisher. Regardless of how it is put on your vehicle, you can be sure you'll get a smudge-free and clear glossy finish. A little bit will go a long way too, in fact, the manufacturer recommends to be careful when applying.
Many people swear on the effectiveness of carnauba style wax as superior to the artificially constructed one. If you're looking for a great carnauba wax in a kit that will get everything done then look no further than this great Turtle Wax Black Box Kit. Turtle Wax has all you need to create a deep ebony color that looks great – the pre-wax cleaner and conditioner, black spray detailers, applicator pads, and of course the wax itself.
The proprietary black-tinted feature helps cut back on any smudges, blemishes, or marks that may accrue in the cleaning process. This wax doesn't just look good either as they provide great protection against both water and ultraviolet radiation. Turtle Wax believes that this kit has everything needed to renew the look of faded black cars
This Chemical Guys product creates a high-quality finish that can become a hardy barrier to everything nature has to throw at your vehicle. Whether it be water, ultraviolet radiation, or some other form of contamination you can be sure that this glow infusion wax will keep your black paint protected. The color enhancing technology built into this product will help create the deepest darkest black on your vehicle yet.
The reason for the remarkable toughness and great look comes from the super polymers intertwined into the strongest molecular state. For the easy application, this product comes outfitted with a foam applicator – but if you want to use a machine polisher that is okay too, as either way the wax will bind to your vehicle's exterior in a jiffy.
This Formula 1 product has a double defense built into to help protect against fading, smudges, and even scratches. The base toughness comes from the crosslinked polymers – this technology helps create a clear and glossy finish while still being tough. The second part has to do with the pigments themselves – being completely UV-stable means that damage wrought from ultraviolet radiation is a thing of the past.
As long as proper cleaning and waxing techniques are followed, you don't have to worry about getting any of that icky white residue that sometimes occurs with black axes. This is a result of its specifically concocted formula. This nano-polymer formula will not only work fast but also last incredibly long – with the manufacturer claiming protection going upwards to a year.
Need to repair your car, protect it against future damage, and make it look good to boot? Then look no further than this state of the art wax. Get an extra dark shine with this product while also getting deep into any minor scratches that may have accumulated. After the product is added you can rest assured that you won't get anymore more damage as it creates a powerful layer against the damaging effects of both the sun and water.
This wax comes in an ultra-slim container that can be easily put out of the way inside of your glove box. The wax inside can be added by hand and gives an all over glossy and wet look that bestows a sense of show car realness not often seen on the road
Yet another Chemical Guys product and for good reason, as they create some of the best quality waxes and car cleaners on the market today. The fully synthetic nano-polymers are intertwined into a crosslinked pattern to create a fast-drying application that is tough to boot. The anti-static properties of the wax will provide additional protection while giving the highest amount of gloss.
Apply this wax either by hand with a microfiber towel or with a machine polisher – either way, you can be sure you're going to get a super slick and wet look. Despite using a complicated formula Chemical Guys use a patented mixing to create a homogeneous product that goes on really smooth. This product is considered a gloss enhancer and sealer in one.
The Surf City brand might not be really well known but don't let that fool you – this brand has everything needed to give a great and long-lasting finish. This powerful wax creates a tough finish that protects your vehicle's dark exterior from the damage wrought from UV radiation. The Carnauba polymer-based formula creates an extra sleek and wet look that makes your car look like it has just come out of the factory.
Embedded into this formula are pigmentation that helps hide minor scratches and any swirling that may occur. That means that this Surf City product is one part protectant, one part repair, and finally one part beautifier. You can expect this product to work great in bringing out the deepest black.
Tips on Waxing your Car
One of the most important aspects of waxing actually happens before the bottle is even open – that is making sure that your car is properly cleaned of any and all gritty substances like sand, mud, or hard dirt. Also, make sure that you have all the proper equipment to do the job. A microfiber application will work great – avoid using normal towels as this can smudge or even scratch the surface of your vehicle. Make sure to always follow the instructions as well, as despite their similar construction every wax is a little bit different.
Final Thoughts
A good layer of wax on a car can help defend the constant entropy of the outside world while also promoting a rich dark hue that makes your car look brand new. When picking a car wax for your black car make sure to know when to properly clean your vehicle, apply only a small amount onto your microfiber cloth, and to ensure that it is done regularly to ensure protection lasts year round.