Custom rims are a great addition to your vehicle. They may come in a shiny set which can amp up the personality of your wheels. However, they tend to be an excellent target for thieves. Thus, it is essential to get the best wheel locks for your vehicle. To ensure the safety of your wheels, you can utilize a wheel lock set. It can aid in securing your customized rims. In this article, we shall be considering the importance of wheel locks and how they work.
What Are Wheel Locks?
Wheel locks are mounted as the substitute for lug nuts of your vehicle. The set usually comes with four or five lug nuts. These can be removed by utilizing a specializes key that comes along in the set.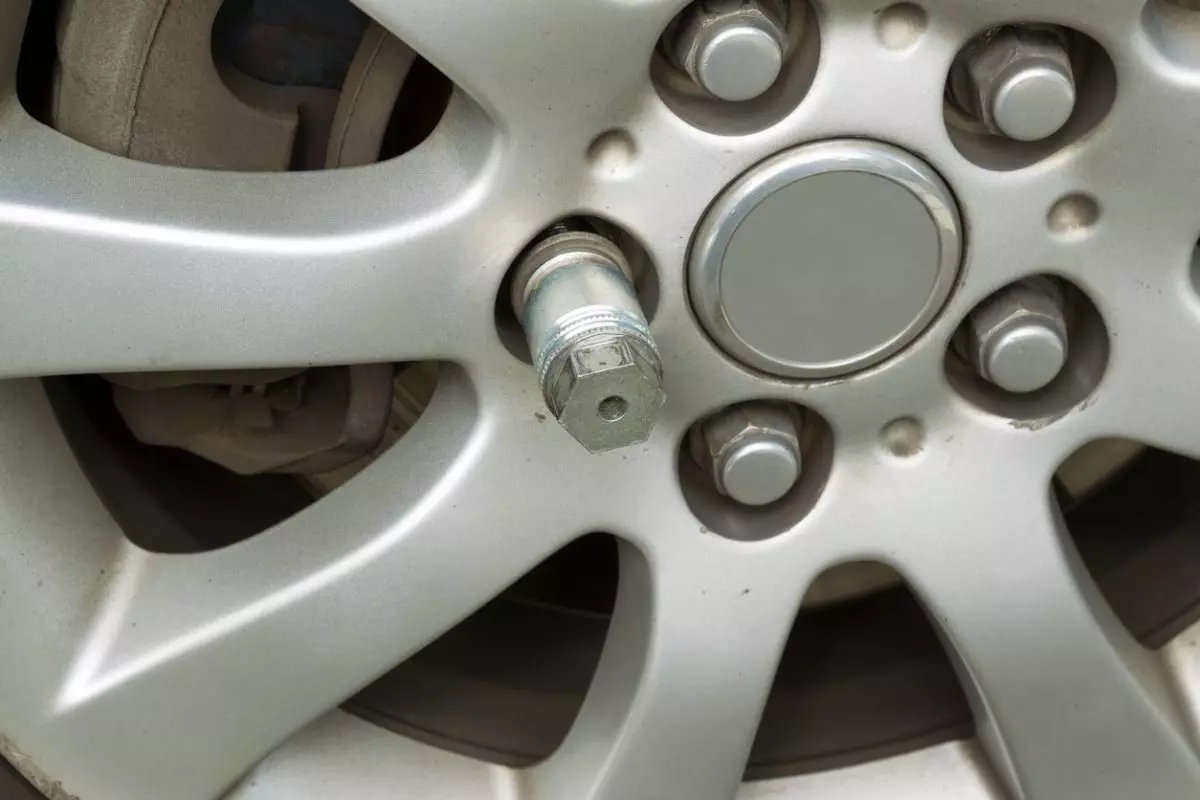 The type of wheel lock you need depends on the style of your wheels where they shall be installed to. You can replace only a single or all lug nuts of your wheels depending on your preference. You are to use torque wrenches when installing the wheel locks. You should make sure that the locks are properly torqued to avoid making them loose after some time.
Why Do You Need Wheel Locks?
There are many benefits to utilizing wheel locks. It is a great tool in providing security and protection to your wheels. Here are some of the reasons why you need wheel locks.
It adds security to your rims as it eliminates the chances of it being stolen. As most thieves target vulnerable wheels, a wheel lock can easily drive them a work. After all, try to steal a secured equipment is troublesome.

It is cheaper than rim replacement, saving you a few bucks. With this, you are not expected to worry about having your rims accidentally removed or misplaced.

As wheel locks only have enough space for the special key to fit in, thieves will have a lesser chance of utilizing any prying tool in the small space. In this way, the locks are almost impossible to remove.

It is a low-cost tool which can act as an anti-theft device. With this, you will get peace of mind when it comes to protection and security. This will discourage potential thieves as they are at risk of getting caught.

Most wheel locks have an excellent design. This adds up to the beauty of your wheel rims. Unlike regular lug nuts such as bare OEM, it looks excellent but performs well.
Wheel locks are a good option when it comes to replacing your car's lug nuts. Not only do they keep your rims safely attached but it is also a great way to protect your wheels from being stolen. It can act as an anti-theft device from prying thieves.
How Do Wheel Locks Work?
A typical wheel lock set has up to four or five pieces of lug nuts. The first step is to remove the nuts from your wheels. You may use the special key that comes along in your wheel lock set. Here are some other ways in removing them.
Remove the hubcap – There might be instances that hubcaps are present. Thus, it is recommended to remove them first before handling the lug nuts.

Utilize lug wrenches – Also known as a tire tool, this equipment is usually included in your vehicle's tire kit. It fits well into your lug nuts which may help you loosen them.

Loosen lug nuts – To commence loosening your car's lug nuts, use the lug wrench. This will use the resistance of the car which makes it easier to loosen the nuts.

Continue with other lug nuts – Once you get the hand of it, you can one by one loosen the other lug nuts. The best way to do this is to not remove the lug nut adjacent to your previously removed one. With this, your wheel shall remain centered.
When all the lug nuts are loose, you can begin jacking the vehicle up. When it fully raises you can remove all the lug nuts though spinning them.
Types of Wheel Locks
The type of wheel lock you will use depends on the style of your wheel. Moreover, another thing to determine when selecting a wheel type is the shape of the key used.
To help you select the wheel lock for your vehicle, we shall be discussing some wheel lock types. This shall aid you in narrowing down the options should you encounter difficulty in choosing.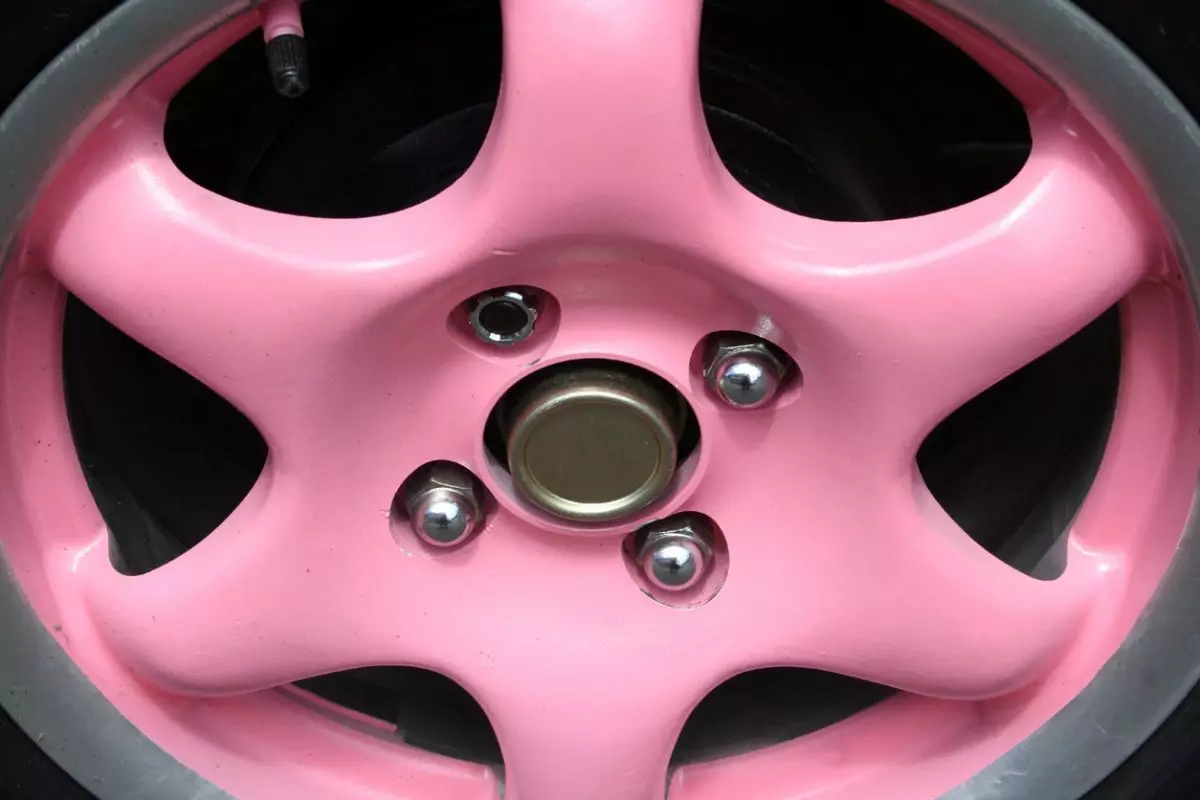 Radius Seat
This wheel lock type utilizes a curved area. This part connects the thread and the bolt. This usually requires a key that is specially made for this lock.
Common Radius Seat wheel locks utilize different sizes of key hexes which are designed to match the original lug wrench of the vehicle. Some car brands which utilize this wheel lock type are WB, Mercedes, and Audi.
Flat Washer
This type includes a flat washer which aids in preventing the lug nuts and bolts from loosening. In this part, the thread relates to the wheel.
Once these are tightened to a preferred torque, it shall provide a tension which shall fasten everything and prevent loosening even with vibrations. These are mostly seen in some cars from brands Toyota, Mitsubishi, and Lexus.
Tapered Seat
This wheel lock type is typically found in aftermarket wheels of some cars from brands Renault, Ford, BMW, Honda, and Saab. It has a cone angled at 60 degrees where the thread connects with the bolt head. This cone fits well into the wheel of the nut.
Wheel Clamp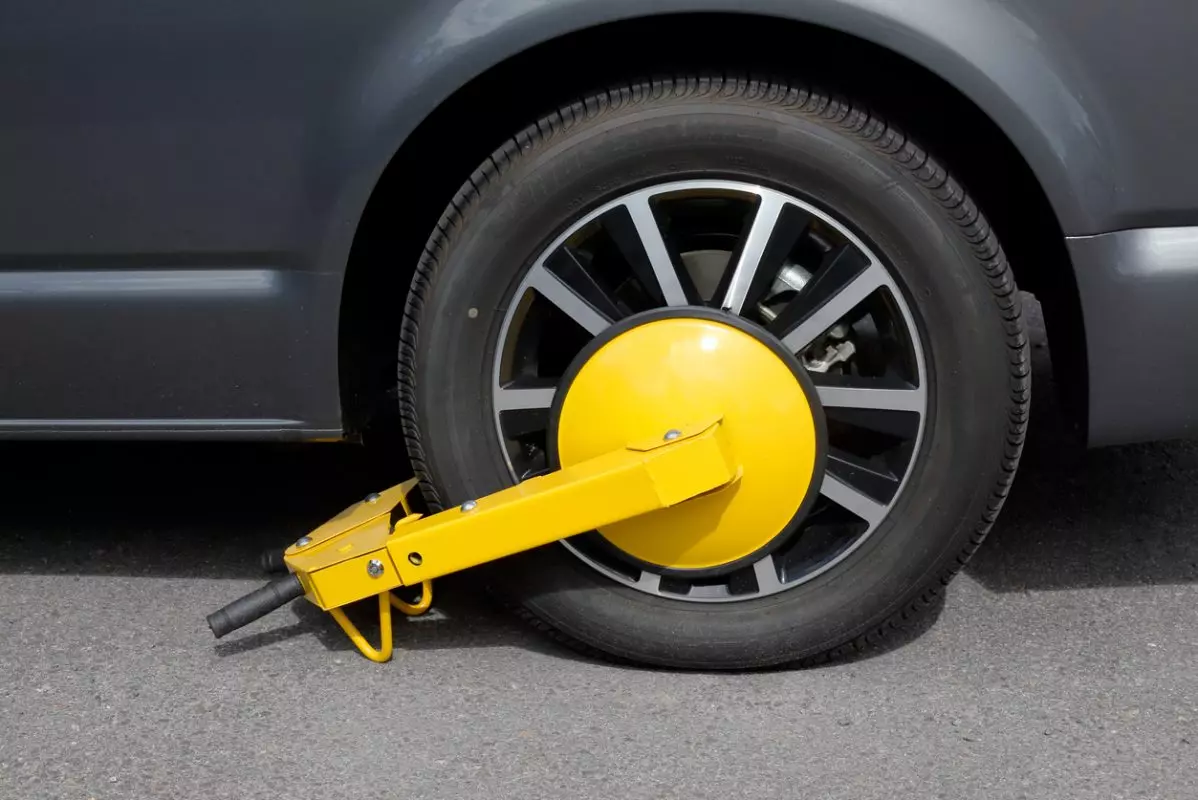 A wheel lock clamp is an excellent anti-theft tool which allows your wheel to be completely immobilized. With this in use, the wheels are prevented from turning or rotating as it surrounds the vehicle wheels. It also has a design which prevents it to be removed without the use of proper key or equipment.
Wheel clamps are easy to store and portable. It can be adjusted based on the size of each wheel. Moreover, it can be conveniently set-up just by clamping it onto your vehicle wheels. These are generally soft and will not potentially damage your rims or wheels.
In general, you can refer to the head area of the bolt that goes in the seat to determine its type. If the head reduces its size up to the section which is threaded, these are radius seat ones. These are usually in a rounded or half sphere-like shape. A tapered seat, on the other hand, has a straight head which looks like a cone in upside down form.
There is also another one which is sometimes considered as the different type of wheel lock. Tuner nuts and bolts are also wheel locks which have similar features with that of the tapered type. These are commonly internally driven. It needs an adaptor which is utilized to tighten the nuts and bolts.
Factors To Consider When Choosing The Best Wheel Locks
Wheel locks are an essential tool to keep your custom rims intact and protected. When choosing the best wheel lock, you must consider first the factors enumerated below.
Size: Before deciding which wheel lock to purchase, it is pertinent to know the measurement of the wheels of your vehicle. They are a variety of wheel lock sizes which may not fit well with your vehicle wheel if not measured properly.

You can also contact your vehicle's manufacturer to check if the locks you are purchasing is supported by your wheel. With this, it eliminates the chances of purchasing a wheel lock on a different size.

Ease of Use: Wheel locks are preferred to be easy to use. Learn more about how to install as well as remove them from the wheel of your vehicle.

Most products come with an instructional guide to help you use it. Beginners can also refer to several tutorials available online to have a head start in its usage.

Though it should be user friendly, these locks should be secure enough to prevent potential thieves from manipulating them. Thus, it is important to examine the wheel lock first if they will not give you a hard time during installation while still providing security to your wheels.

Quantity: A typical wheel lock set has four locks. It is recommended to purchase those brands which offer more than four lug nuts. Through this, you can immediately replace one should a lock go missing. In addition to this, you will no longer need to repurchase a new set if you only need one.

However, additional features come with a price. Brands which offer more than four locks in a set are offered at a higher price point. Nevertheless, we deem that this is worth investing.

Material: Wheel locks can be made from different materials. They may be made from high quality hard plastic and metal. Each material provides a few pros and cons.

Wheel locks made from hard plastic are lightweight and portable. However, they are not the excellent choice when it comes to durability. Wheel locks made from metal are sturdier and can last a longer time.

Customer Reviews: Given that there are a few products available online, you can easily search for wheel lock brands and read customer comments. With this, you can get an idea of its features, pros and cons from a customer who has used the product at first-hand.

Reviews normally provide you information of what you shall be expected from the product. With this, you can weigh down its pros and cons. This will help you finalize your decision when purchasing a wheel lock.

Unique Key: To have a secured wheel lock, you must find one that offers a unique key. Look for brands that do not offer a key that is universal for all the wheel locks they are manufacturing.

You should note that you are putting your vehicle at risk if you utilize a lock with a universal key. Potential thieves can easily control them with their specialized tools and devices. Thus, we recommend you get a wheel lock with a key that is unique.

Wheel Style: When deciding which wheel lock to purchase, you must also consider the style of your wheels. They may come in different types which include but not limited to steel, alloy, multi-piece, and forged.

Steel wheels – These are considered as the basic wheel which you can commonly get on a vehicle. It is also a standard wheel style for low-cost vehicles for the past years. These wheels are made from carbon and iron. This alloy is a hard metal known to provide durability.

Alloy wheels – These are normally found on higher end vehicles. These wheels have a magnesium or aluminum base with mixing of Nickel. This is generally lighter than steel wheels but provides the same strength.

Multi-piece wheels – These may have two to three components. Wheels made up of two pieces have a face which composes the center part of the wheel and rim which is the barrel portion. These pieces are attached together using a tough sealant.

Forged wheels – Considered as one of the designed strongest wheels, these are manufactured by forging aluminum. The material billet shall be subject to extremely high heat. With this, the metal is crushed and becomes greatly dense and strong.

These wheel types have different characteristics. We recommend you know which wheel style your vehicle has and consult a knowledgeable expert what wheel lock best suits it.

Quality: At the end of the day, your money is worth it if you get a good quality product. There are a number of high quality wheel locks in the market nowadays. Look for locks that are presented to be durable and strong.

Cost: In today's time, there are several wheel locks that are offered at an inexpensive price. Though purchasing one is not a bad idea, investing in a high-quality lock at an inexpensive price may be worth it. Remember that you might be compromising your vehicle's safety should you decide to buy inexpensive but low-quality products.
Nevertheless, make it a point to know the features of the products before purchasing them. Who knows? Maybe you can spot a cheaper alternative with a few features to boast about.
These are the common factors that you need to look into when purchasing wheel locks. Keep them in mind so that you will get the best wheel lock for your vehicle.
Ways To Remove Wheel Locks
There are two methods which you can utilize in removing wheel locks. The first method involves using the wheel lock unique key. However, if you do not have a lock key, there is another method which uses a couple of materials in removing wheel locks.
Using A Wheel Lock Unique Key
In this method, you will only need a wheel lock unique key and your wrench lug nut. Here are some of the steps in removing your locks with a key.
Step 1: Ensure that your car is parked well. You can engage your parking brake to add security.
Step 2: Align the splines of your key with the wheel lock. You can easily complete this by slowing turning the key tabs until the designs line up. The key will just drop on the lock as soon as it is aligned well.
Step 3: Place the wrench on top of the key. Its hexagonal head shall match the lug nuts of your vehicle's wheel.
Step 4: To loosen your wheel lock, you can start turning the wrench in a counterclockwise direction.
Step 5: Upon fully loosening the wheel lock, you can easily turn the lock off using your hands.
Removing Without A Key
If you do not have a lock key, you shall be needing a heavy mallet, screwdriver, lock removal kit and wrench for the lug nut.
Step 1: Ensure that your car is parked well. You can engage your parking brake to add security.
Step 2: Using the lock removal kit, find the correct one which can remove the wheel lock. You can test one by one which can work in removing the lock.
Step 3: Using a mallet, hit with firmness the wheel lock tool. Until it loosens a little bit.
Step 4: Fully remove the wheel lock using your hands.
Note that it is not preferred to use power tools when removing locks on your vehicle. It exerts too much pressure which can potentially damage the wheel lock and key.
Conclusion!
Wheel locks are used as a replacement for your wheel's lug nuts. It offers several benefits which include security and money savings.
When looking for the best wheel locks, you should first know how it works and its available types in the market. Moreover, there are factors to consider such as its size, ease of usage and material quality.
In this article, we also discussed ways in removing them for your reference. With these tips and tricks in mind, we recommend you get wheel locks for your vehicles as it offers peace of mind and assurance that your wheels are safe from potential thieves.