If you'd like to park a bonafide internet star in your garage, here's your chance. Ken Block's Hoonitruck—a 1977 Ford F-150 that's been heavily modified, to say the least—is currently for sale. It was the star of Climbkhana Two and the final, Route 66 segment of Gymkhana Ten, two videos that have collectively raked in over 50 million views on YouTube. 
Currently looking for a new owner via LBI Limited with an asking price of $1.1 million, this Internet-famous truck will cost you approximately 22 cents per every person who will recognize it, if my back-of-the-napkin math is to be relied upon. Kind of a bargain, if you look at it that way.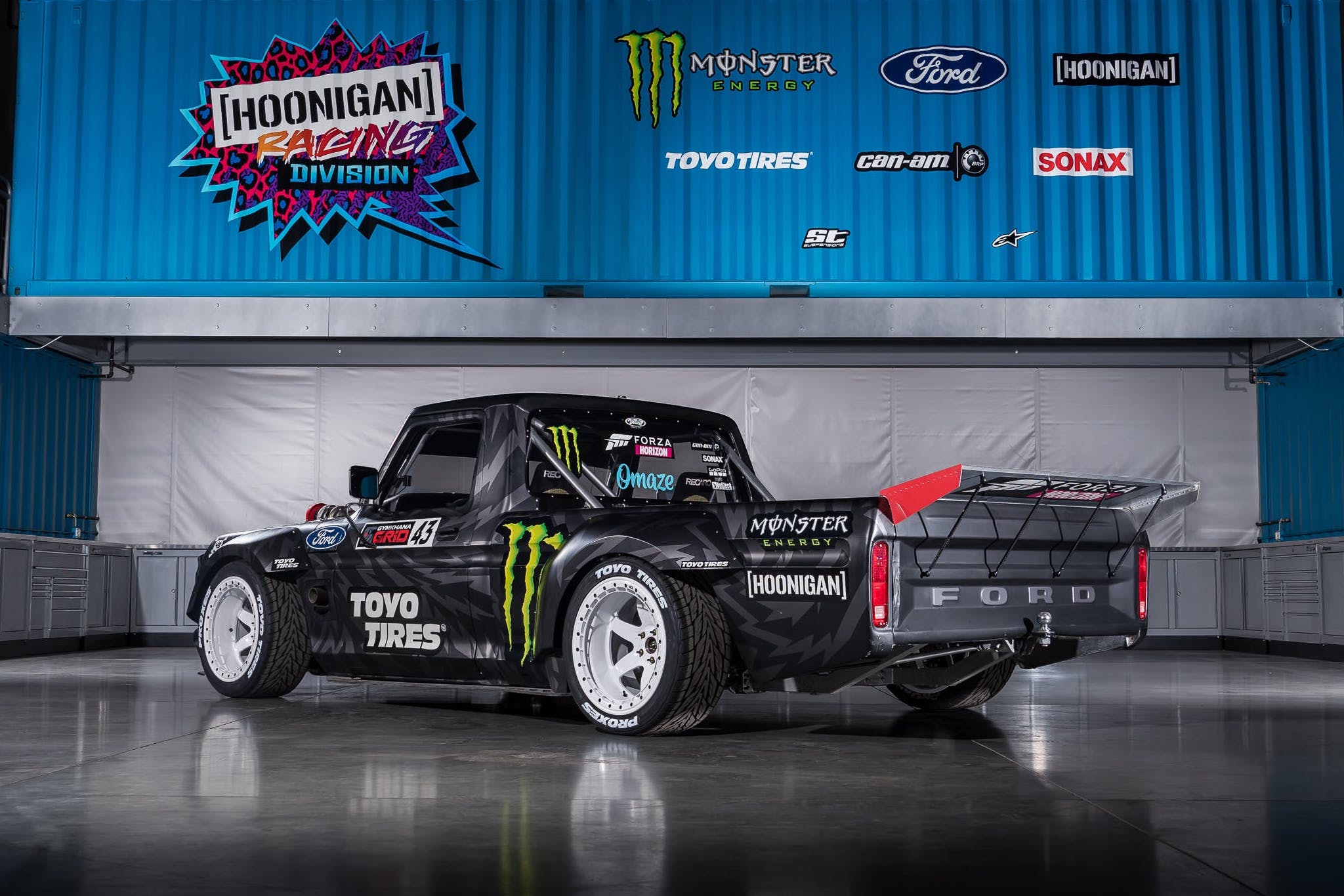 LBI Limited
It's also a bit of a bargain considering the entire build apparently cost $1.5 million to pull off. Under the hood sits a 3.5-liter EcoBoost V6 taken straight out of the Ford GT Le Mans program making 914 horsepower and 702 pound-feet of torque. Its custom tube-frame chassis and hand-hammered aluminum bodywork sits on custom ST/KW suspension and white, forged, beadlock Fuel Block wheels that were apparently custom-made just for this truck. 
Additionally, whoever snags this race-engine-equipped pickup will receive an extra 3.5-liter EcoBoost engine block, spare bodywork, and extra wheels, clearly marking it out as a machine meant for hooning rather than something to be stored away in a temperature-controlled garage. Whoever ends up buying this probably won't be able to make it dance quite as well as Ken Block but it'd be a waste if they didn't at least try. 
Got a tip or question for the author? You can reach them here: [email protected]