The unwritten golden rule of partially automated vehicles is simple: don't be dumb. Apparently, this rule needs to be a little more profound (or mandated), because despite laws and standards being set in place to define vehicle automation, some people just don't seem to get it. Fortunately, the California Highway Patrol does.
On Tuesday, the CHP arrested 25-year-old Param Sharma, a Tesla driver whose presence was made viral after photos and videos of him riding in the back seat of his Model 3 circulated on social media.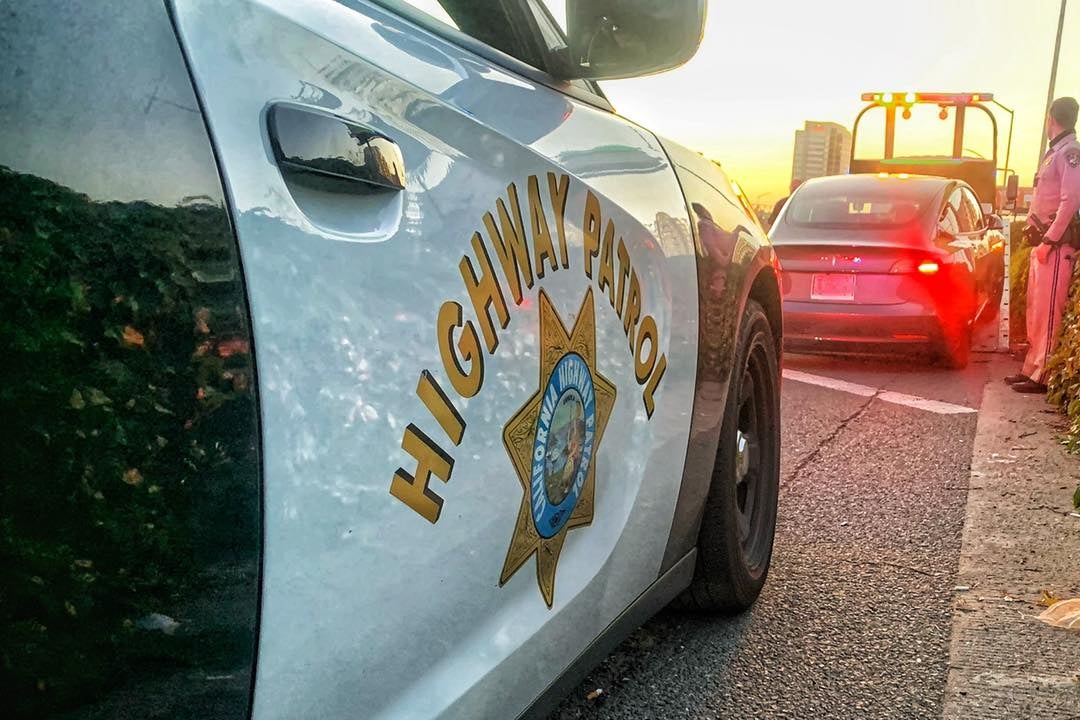 via Facebook | California Highway Patrol
The CHP says that on May 10, it received several complaints from motorists regarding a Tesla Model 3 traveling on the highway without a driver in the front seat. An officer spotted the vehicle near the Bay Bridge Toll Plaza and initiated a traffic stop where the rear passenger was seen moving into the driver's seat. The officer then arrested Sharma and charged him with two counts of reckless driving and disobeying a Peace Officer.
Apparently, Sharma is no stranger to backseat driving, as the CHP acknowledges that he was cited previously on April 27 for similar behavior. On May 8, the CHP publicly acknowledged that they were aware of a similar stunt that was captured and posted to YouTube just three days earlier, noting that they were actively investigating the incident.
Sharma's YouTube channel and famously controversial Instagram account—which is filled with photos jewelry, high-dollar cars, and money—are perhaps even more damning. In May, he shared a photo of a news report which referenced the CHP's investigation of the May 5 incident, with a caption indicating that he "came outta (sic) the pandemic in a self-driving car." Just as a reminder, despite Tesla calling a subset of its Autopilot suite "Full Self-Driving," you can't actually buy a self-driving car. Even the current FSD beta still requires someone at the wheel, something which Tesla even admitted to the California DMV just months ago.
Later that night, he posted a video of himself in the back seat of the Model 3 watching Tesla's autonomy day presentation. And on the day of his arrest, he posted yet another video indicating that he "bought" his license just hours before being pulled over.
Sharma has not posted any additional videos following his arrest, likely because the police towed the Model 3 upon the arrest for use as evidence.
Regardless, the stunt is absolutely dangerous and comes just weeks after a Tesla Model S made headlines when it crashed into a tree and caught fire, only for officials to not find anyone in the driver's seat (though the NTSB later refuted that the notion of the car being on Autopilot was unlikely).
Got a tip or question for the author? Contact them directly: [email protected]