Fifty years from now, when the masses are shuttled in autonomous UberPods, and drones hunt the last rebels who dare to drive, tracks like Monticello Motor Club may be the only sanctuary for holdouts who can't let go of their keys, or the good old days.
Overly apocalyptic? Perhaps. But as I drive in a road rally at the Art in Motion Concours d'Elegance, it's clear why vintage and collector cars still command big crowds and astronomical prices: Those robotic hydrogen shuttles may be safer and greener, but they won't be as beautiful, romantic or fun.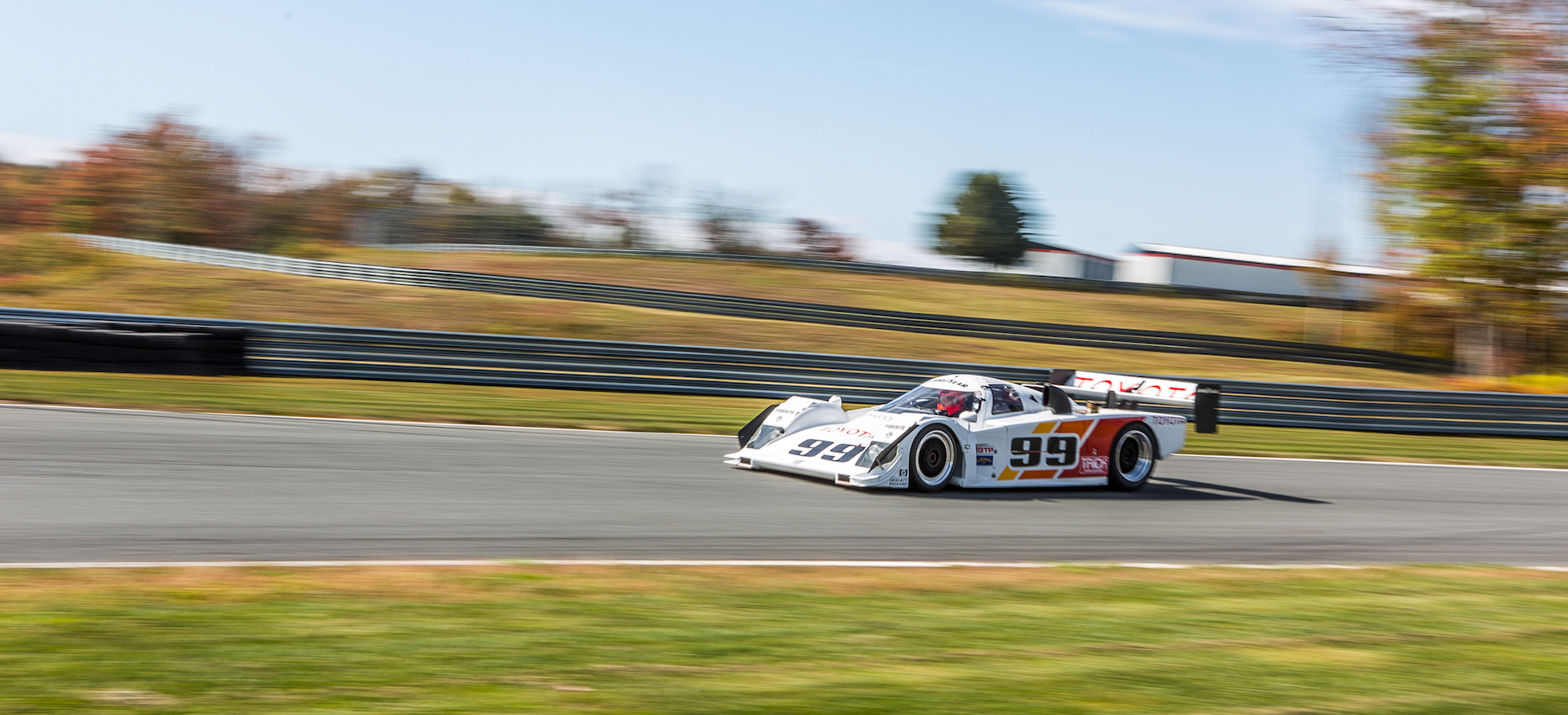 Awesome Toyota Eagle GTP of Nineties, from Dan Gurney's All-American Racers, Zach James Todd
The Friday rally to Bethel Woods Center for the Arts – itself a repository of history, at the site of the original 1969 Woodstock concert – kicked off a weekend of all-encompassing car love at Monticello. I've already bumped into Danny Sullivan, whose epic "spin and win" in the 1985 Indy 500 made him a racing superstar. At Bethel Woods, I spot champion driver Tommy Kendall and his wife Caroline, emerging from one of the show's oddest, coolest cars: A 1968 Porsche 911 police car, in the orange-and-white livery of the Dutch police; with a flashing cherry top affixed to its Targa bar and a bullhorn-style siren on its rear-engine deck. Porsche sent its 911 Polizei-Bekleidung car on the U.S. auto circuit in '68, convinced that American police would love to add a Porsche pursuit vehicle to their fleets, but no dice.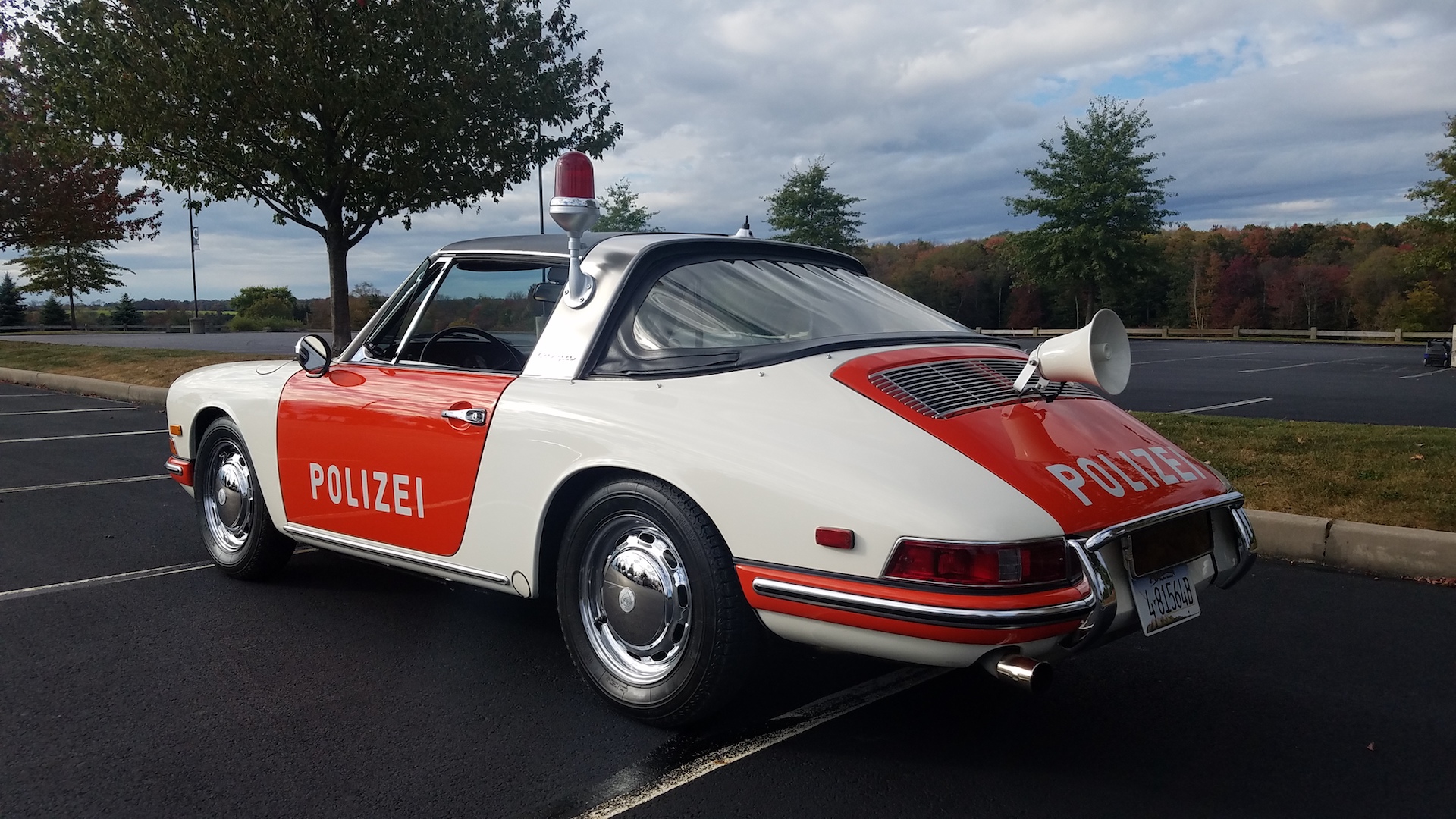 Macht Schnell! when this Porsche cop car is on your tail, Lawrence Ulrich
Of events like Art in Motion, Kendall says "It's like a placeholder for all the memories. It's definitely about the cars, but it's almost more about the memories and the people."
He notes the #902 Chevrolet Beretta that he'll be driving on track at Monticello, the car that took him to the Trans-Am driver's title in 1990. 
"I haven't sat in that car since Elkhart Lake in 1990," says Kendall, still so lanky that I can't imagine him sitting in racecars at all. "It's a little like Woodstock itself, the way time has passed."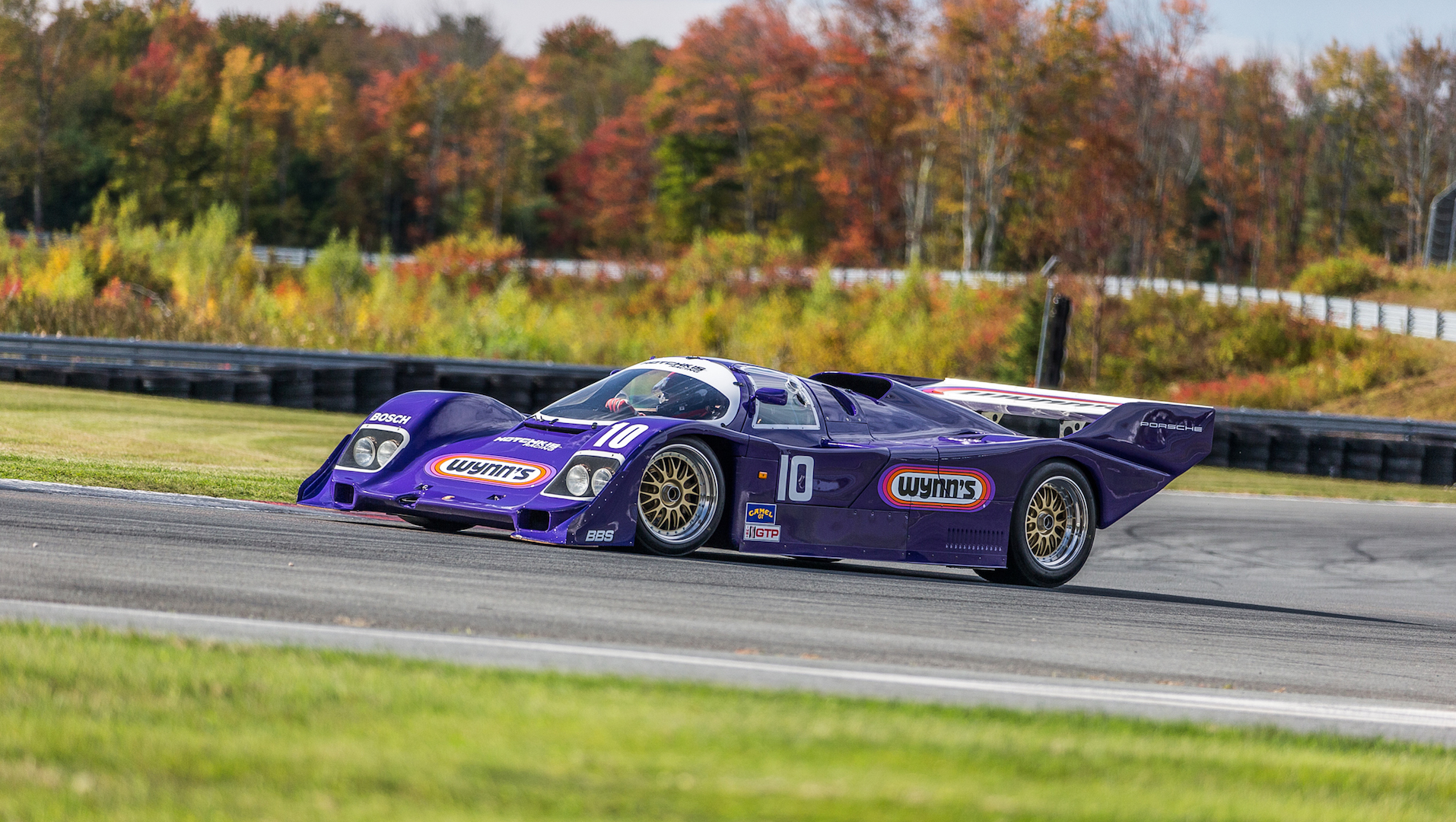 Purple Porsche people-eater, the 962, Zach James Todd
That Beretta is among roughly 13 cars brought here by Bruce Canepa, the California-based Porsche racer, collector and restorer – including the Porsche 959 he's driving in the rally, the supercar that was America's ultimate forbidden fruit in the Eighties and Nineties. It's a neat bookend to a modern Porsche supercar here, the 918 Spyder. As Canepa's treasures are offloaded from one semi, I consider a career move into truck hijacking: Is that really Roger Penske's Porsche 917-30? Oh, yeah: As driven by Indy 500 winner Mark Donohue, two years before he was killed in warm-ups for the Austrian GP, the nearly 1,100-horsepower car so dominated Can-Am racing that McLaren quit the 1973 season before it even started. You can check out Canepa's meticulous restoration here.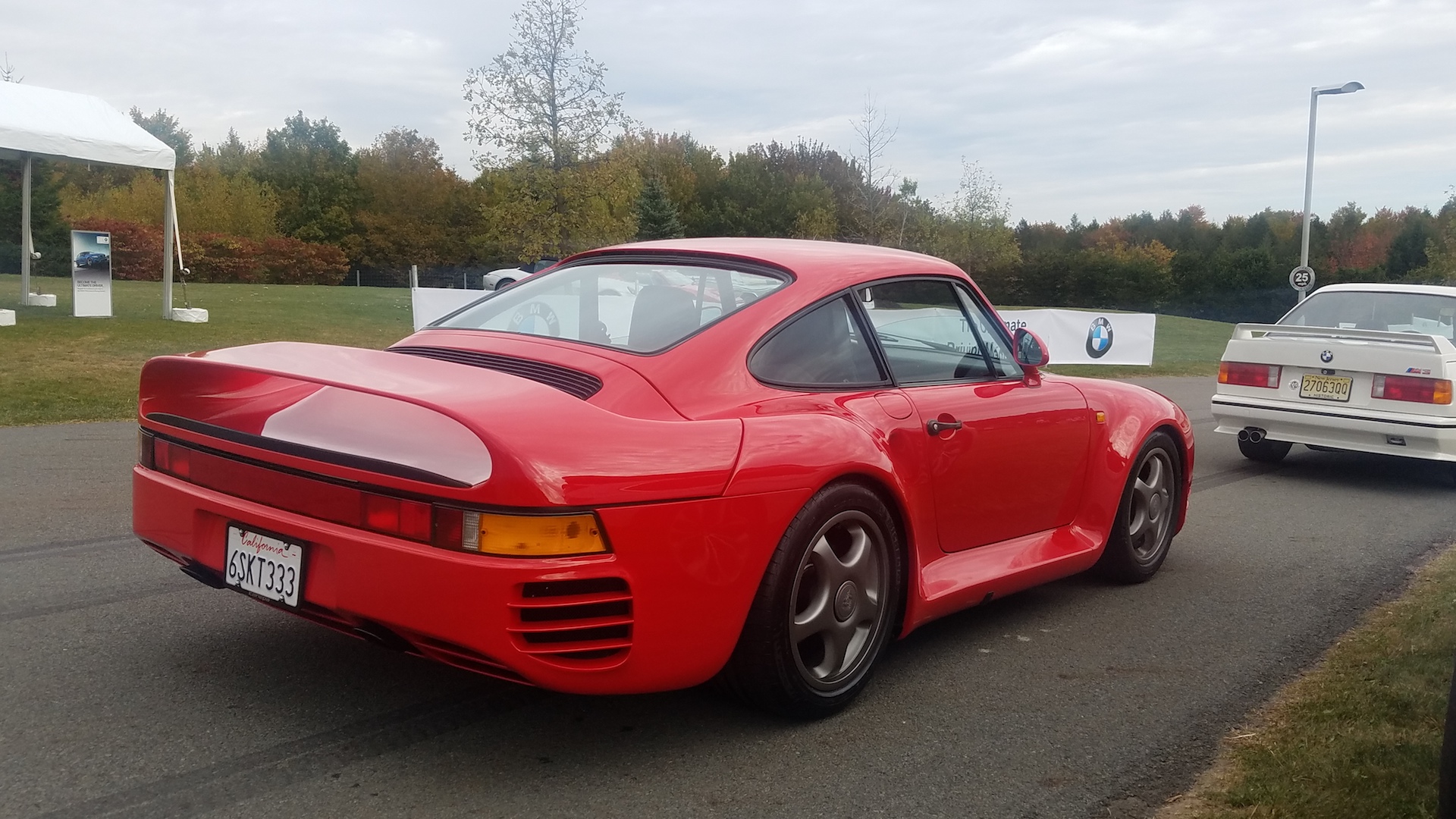 Ghost of supercars past: Bruce Canepa's all-wheel-drive Porsche 959, Lawrence Ulrich
I watch Donohue's Porsche roll out for a track test, to be joined this weekend by everything from vintage Formula One cars to modern rarities like an Aston Martin Vulcan, the $2.3-million, track-only Aston of which 24 were built, and just three for American owners. Drivers I speak with, from Kendall to Chris Dyson, note Monticello's potential advantage in hosting a concours: Its rolling, configurable 4.1-mile circuit in the Catskills, co-designed by the retired racing star Brian Redman, may well be America's best private, membership-based circuit -- worlds better than dull, parking-lot-flat courses such as Thermal Club near Palm Springs. At most American concours, spectators view static cars on crowded lawns, and the only slaloming is stepping around octogenarian owners in their lawn chairs. At Monticello, aside from a pro-am Miata race -- and watching pre-war, Formula, IMSA, Can-Am racers and supercars on track -- attendees can take to the excellent karting track, pilot Polaris RZR quads on miles of off-road trails, or ride shotgun for hot laps in new BMWs.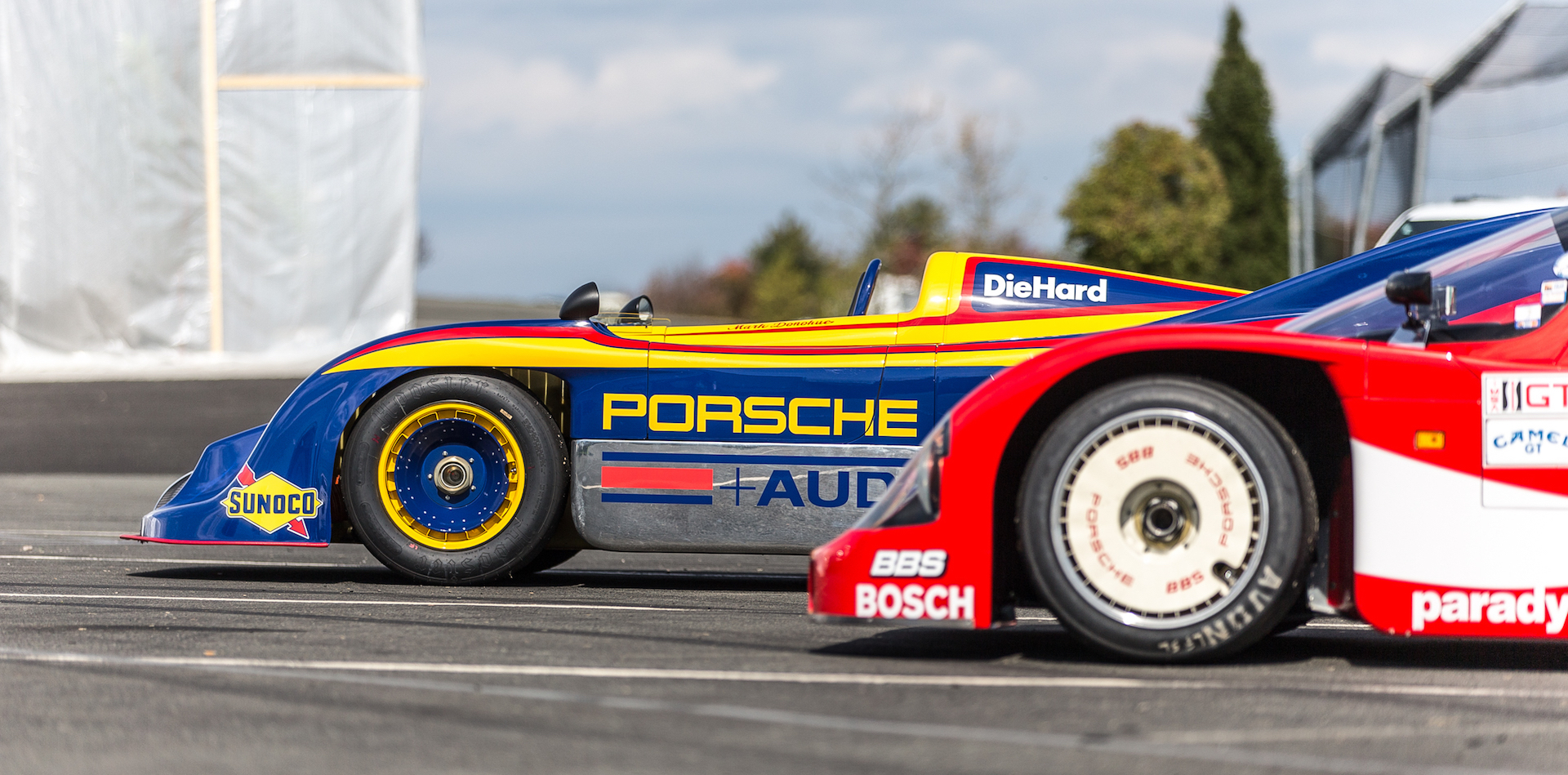 Penske and Donohue's Can-Am killer, the restored Porsche 917-30, Zach James Todd
In only this second year of Art in Motion, organizers and drivers envision the event as sowing seeds for a homegrown version of England's renowned Goodwood Festival of Speed – minus the accents, and the spectacular manor house of Goodwood host and founder Lord March. For that to happen, though, Art in Motion leaders need to overcome one pesky obstacle: The event isn't yet open to the public, but only to Monticello members and invited guests, including some car owners invited via cars-and-coffee events. Matt Peckham, event co-founder and managing partner, says the plan is to steadily open Monticello's (finely wrought) gates. As the track expands its facilities to accommodate more people, including a nearly completed collector-car gallery, Peckham also points hopefully to the $750 million resort and casino that's scheduled to open nearby next spring, easing a notorious shortage of hotel space in the Sullivan County area.
"We will start to open this event to spectators as capacity increases," Peckham says.