In 2003 a young Japanese driver named Daijiro Yoshihara came to the United States to compete in the inaugural (and short-lived) D1 Grand Prix USA series (D1GP). At the very start of American drift culture, Yoshihara was there and doing extremely well, including a 2nd-place overall finish in 2004 Formula Drift (FD). Eighteen years of drifting later with one Formula Drift title to his name, he is calling it quits on professional drifting. For now.
Yoshihara has always been one of my favorite drivers. When I was 18 years old, I shot a few rounds of Formula Drift for zero money and considerable effort. The first round I shot was 2016 Long Beach. I rented some lenses and got to the track early to explore. After I wandered the parking garage for vantage points, tech inspection began downstairs and I meandered over to the blue and white Subaru BRZ to find Dai standing just beside it.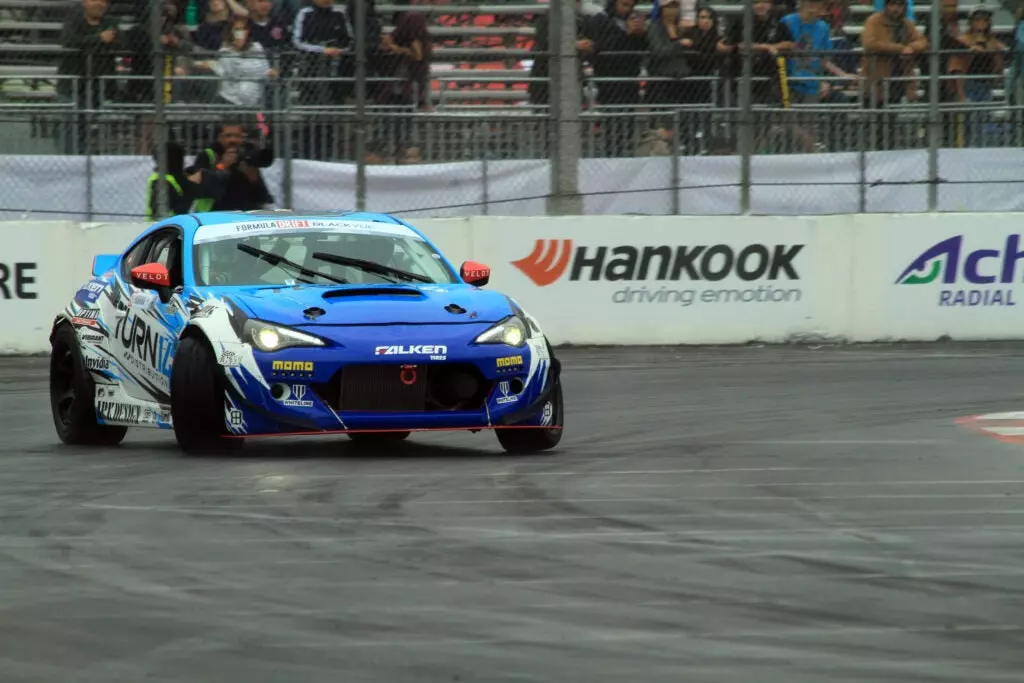 He was the first person I talked to at an FD event and he was a nice dude with good vibes. His driving style and career were the stuff of legend to me, and there I was having a nice chat. It was surreal and one of the many reasons the early years of FD are my favorite. Dai is one of those drivers who persevered through them all.
My favorite time is easily 2004 to 2007, when D1GP hosted regular events stateside with some of the Japanese drivers shipping over to compete against the best of the United States. Icons like Ken Nomura, known as Nomuken, Nobushige Kumakubo of Team Orange, Max Orido with his Supra, Youichi Imamura in the APEX'i FD3S, Masato Kawabata in his S15 before the famous 2009 reverse entry, as well as Naoto and Masao Suenaga, and Michihiro Takatori who would later compete in the Super Autobacs R34, all came ashore to drift at American drift courses like Irwindale and Englishtown.
That peak era of drifting is when style was still king, when cars were more original in style and in parts content, and before the insane angle-kitted, semi-tube frame, 1,200-horsepower sideways drag racers of today. Back then, a lowly AE86 Corolla with a hopped-up 4A-GE could conceivably compete against a mild SR20 S-chassis Nissan. Best of all, most of the cars still looked like cars, not like a plastic shell over a roll cage. This is even well before the idea of over fenders was even considered, with the best Japanese aero companies like BN Sports and Veilside making full kits for maximum flair, and much before the LS swap craze of the 2010s.
Yoshihara competed against these folks as a part of a de facto Team America and was part of Team America for the 2005 D1 U.S.A. vs. Japan exhibition round. Though he grew up street drifting in the mountains of Japan, he found his way as a driver here in the earliest days of drifting. After years of running an S13 chassis, he started finding success after befriending former TRD engineer Mike Kojima and a brief, ill-fated stint in the Discount Tire Lexus IS 350.
With a Falken Tire sponsorship and Discount Tire title sponsorship, Yoshihara got some momentum with an S13 originally destined to be a street car in 2009. With the expert suspension tuning of Kojima, they began a new era of drifting that carried through to the arrival of Daigo Saito in 2012. Suspension tuning and setup became a real thing for professional drifting, as well as the V8 LS swap. The 2010 Discount Tire S13 was one of the first cars powered by a mild LS2 and evolved into the championship-winning 2011 car. Yoshihara also became the unbelievably smooth and precise driver he is today. His 2011 season was documented by the Behind The Smoke series by GTChannel, seen above.
The trends that Yoshihara set with his career are some of the longest-lasting ones in car culture. It's impossible to go to any drift event without seeing at least 10 LS-swapped S-chassis Nissans. Ultimately, this would be the only championship Yoshihara would ever get. The next year, Daigo Saito came in with aggressive tandem driving and an 800-1,200-horsepower Lexus SC 430 to counter Yoshihara's smooth style and 600 horsepower. Not to mention, off-the-shelf drift steering angle kits were starting to get popular, and by 2014, professional drifting became a different sport altogether. 
Yoshihara might be one of the best drivers in Formula Drift and one of the greats of our time. Formula Drift struggles with keeping drivers interested for the long haul, with many judging, sponsorship, and cost issues that make the series a difficult one to compete in. More often than not, it's lighting money on fire.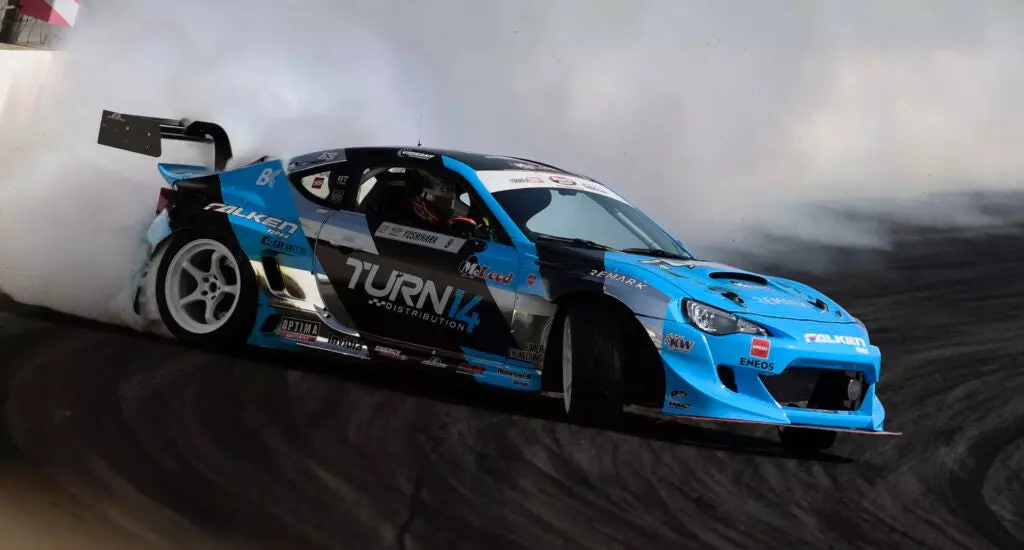 Though Yoshihara is leaving that sport, he is continuing on an exciting path that includes plenty of time-attack grip driving, exhibition drifting, and continuing to make attempts at a Pike's Peak record. I'll be honest, I don't enjoy what pro drifting has become, but I'll always enjoy watching Yoshihara drive cars extremely quickly. He is the ultimate example of a grassroots hero becoming a respected and well-known driver the world over. 
It's amazing what some kids in a glorified parking lot with some shitcan old Japanese cars can do with their lives. Best of luck to Dai with all of his future efforts. Au revoir drifting.