The 2016 North American International Auto Show is upon us. There'll be plenty of big debuts, sure, but nothing like the Dodge Viper, which was unveiled as a concept at the Detroit Show in 1989. With only four cubic inches of interior volume, the promise of a V-10 engine, and a design so rousingly steroidal it needed a safe zone, the Viper was America. The same year the concept bowed, the Berlin Wall and apartheid collapsed. Which is probably just coincidence. Probably.
Its surprise debut was for gauging public interest, but deposits came so quickly that Chrysler approved it before the show ended. An engineering and low-cost-development exercise, the Viper taught Detroit better ways to make better cars. The first production model streaked to 60 mph in 4.6 seconds, ran the quarter-mile in 12.9, and got from 0-100-0 in under 15. Selling alongside Dodge Colts and Caravans, it towered over the lineup like Christ the Redeemer over Rio favelas.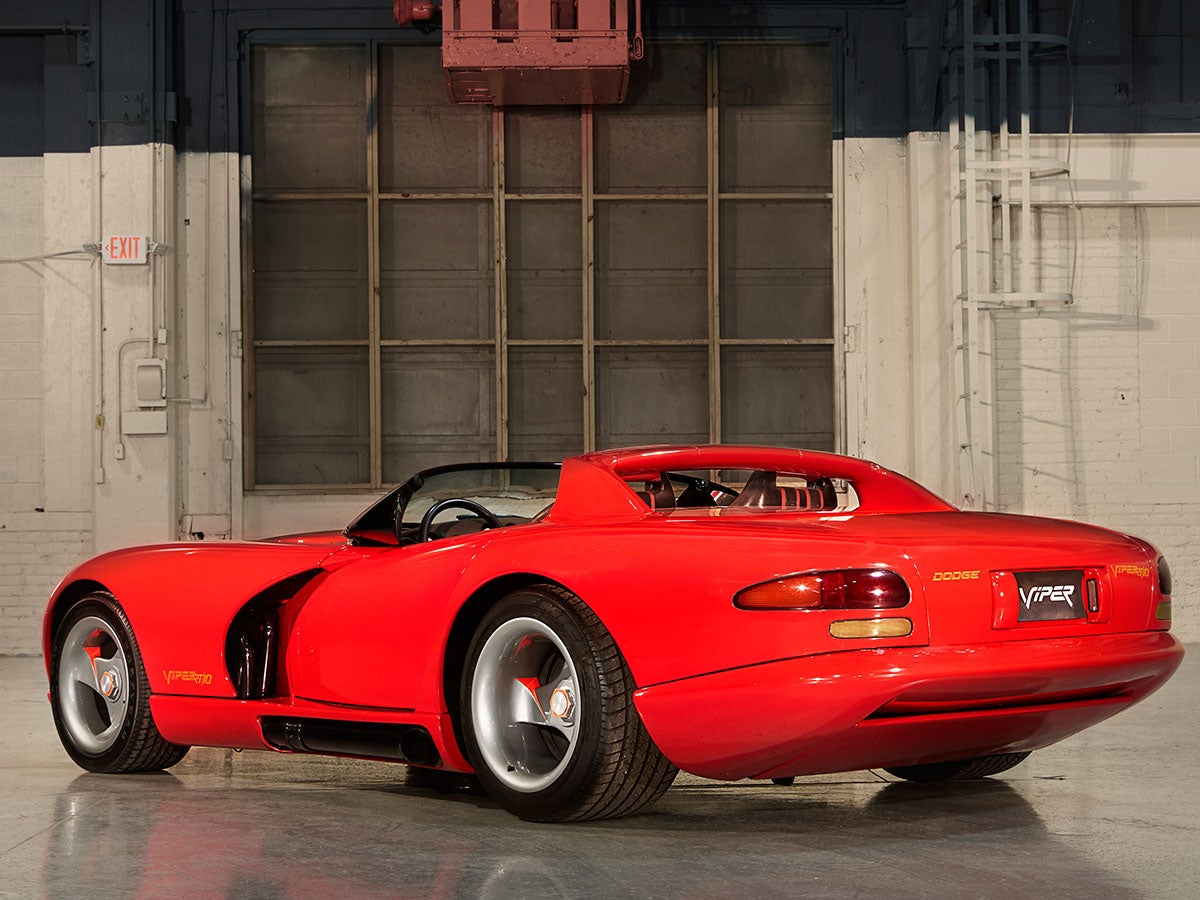 Now threatened with extinction in 2017, the Viper legacy is without parallel. It has seduced spectators and scared owners by being excessive, irresistible, unapologetic. Here, a look back at the enduring legacy of the Detroit Auto Show's greatest debut.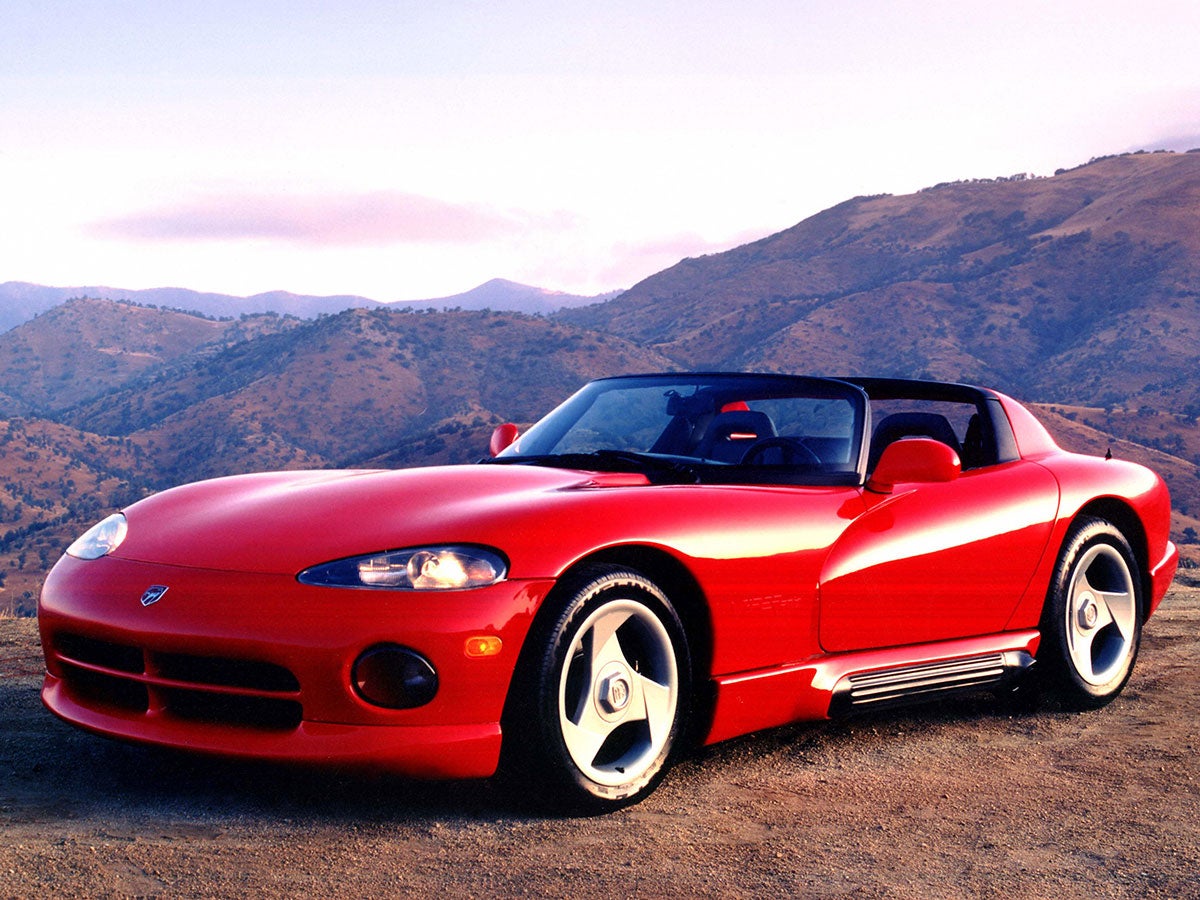 RT/10 Roadster (1992-1995)
Its aluminum 8-liter, 400-hp V-10, redesigned and cast by Lamborghini, was home to the real Detroit pistons. Said the development engineer: "The car is just someplace to put my engine." No windows, no roof, no air conditioning, no ABS or traction control, but did have its own television show. Would outrun anything… if you could keep it pointing forward.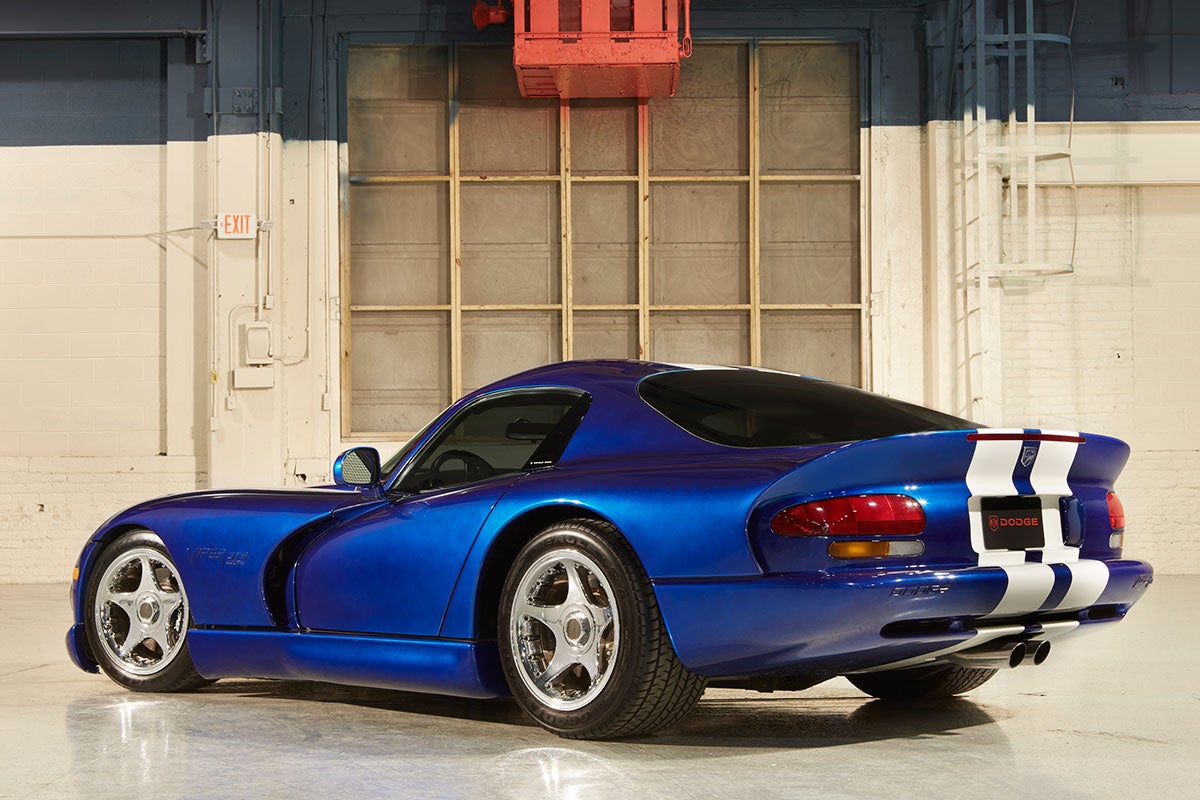 GTS Coupe (1996-2000)
The GTS coupe added better ergonomics, A/C, power windows, Connolly leather, and airbags under a fixed metal top. More power and less weight made this the quickest American car in production; a humane suspension retune soothed its precarious handling. Nicknamed the "Double Bubble" for a roof designed to accommodate helmets, the GTS-R killed it at the racetrack, winning its class at Le Mans three consecutive years.
SRT-10 Gen. II (2013-Current)
Ceberus axed it in 2008, then post-recession Chrysler CEO Sergio Marchionne restored it. The 8.4-liter pushrod V-10 puts out 640 hp. Equipped with the SRT Track Package, curb weight just 13 pounds above the original RT/10 Roadster. And that 645-hp ACR model? It eats lap records like Skittles. Still a throwback to the Sixties, the SRT only comes with a proper manual transmission. Polished design hides monstrous potential and rugged manners: You will respect it, or perish. Even masochists only commit to driving the Viper GTS once a week.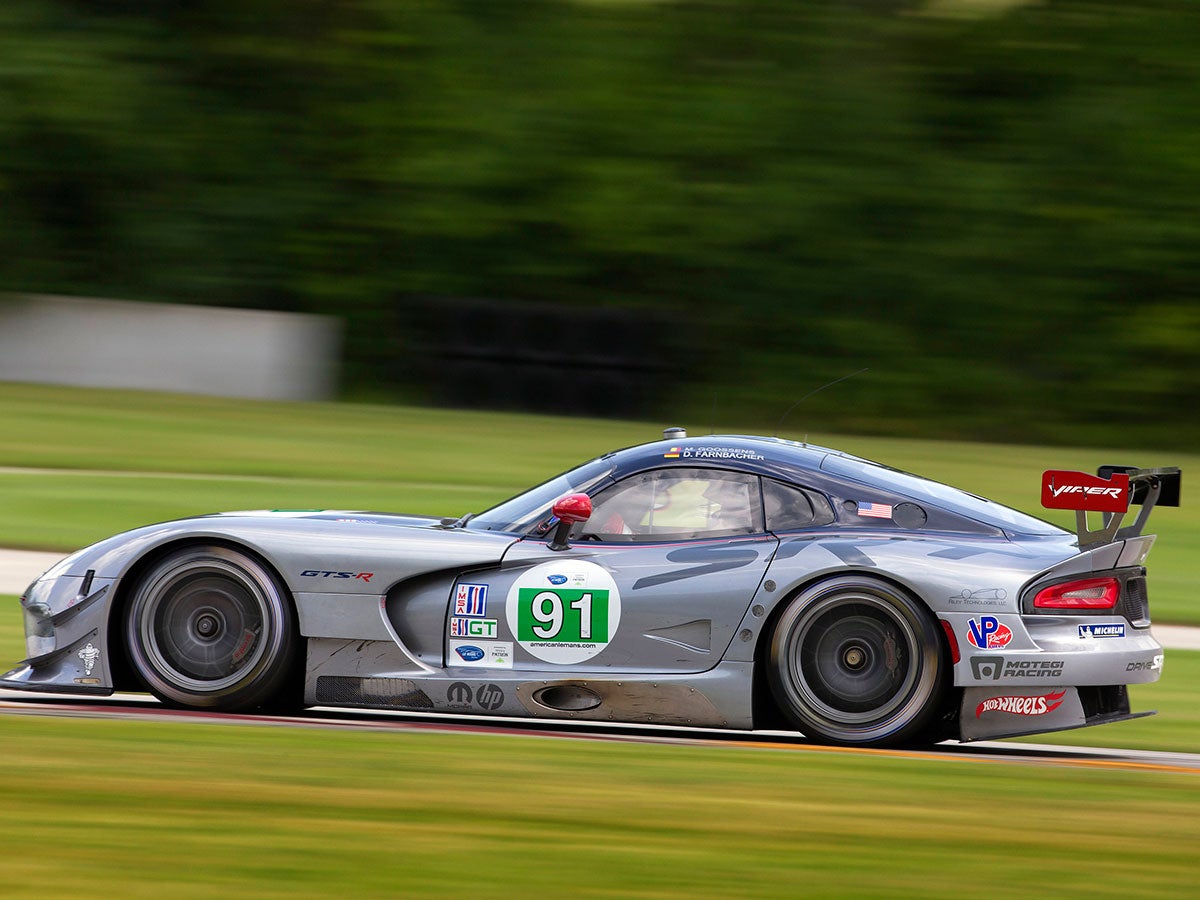 Viper Motorsports
In 1996 the Viper GTS-R began collecting silverware. In the U.S., it won Daytona, Sebring, Petite Le Mans, and two ALMS Championships, then bought a ticket to Europe and scalped Le Mans and logged five FIA GT2 Championships between 1997 and 2002. After a ten-year hiatus the factory team returned to racing in 2012, won the TUDOR UnitedSportsCar Championship in 2014, then shut down its engines for good at the end of the season. The racetrack will never see its like again.