It's no secret that Chevy Camaro sales aren't anything to write home about lately, but on a given year the Ford Mustang is usually the top dog when it comes to muscle car sales. In 2021, that wasn't the case, and now that 2022 has come and gone, we know for sure that the trend has continued in Dodge's favor. The Auburn Hills automaker sold 55,060 Challengers last year, up 1% from 2021's sales. By comparison, Ford sold 47,566 Mustangs, a decrease of 9.2%. The Camaro trailed far behind with just 24,652 sold in 2022, although that was an increase of 12.6% versus 2021.
Ford might've been able to catch up if Mustang sales didn't dip so sharply, but they did. In fact, Ford sales as a whole were down 2.1% and the Mustang just had the worst sales year in its history. In comparison, total Dodge sales were even worse, down a mighty 12%, which makes it interesting that the Challenger has been doing so well. It's not like Dodge is an anomaly within FCA, either. The group, which is now a subdivision of Stellantis, saw an overall sales decline of 13%, with the biggest losers being Fiat and Alfa Romeo, which declined 61% and 30%, respectively. Yikes.
This is all the more surprising considering the Challenger sits on a basic platform it not only shares with two other cars—the Charger and Chrysler 300—but because that platform is 19 years old. Yes, the Challenger is beating out the extremely modern Camaro and comparatively sophisticated S550 Mustang with underpinnings from the early aughts. That's the power of 3,000 different trims.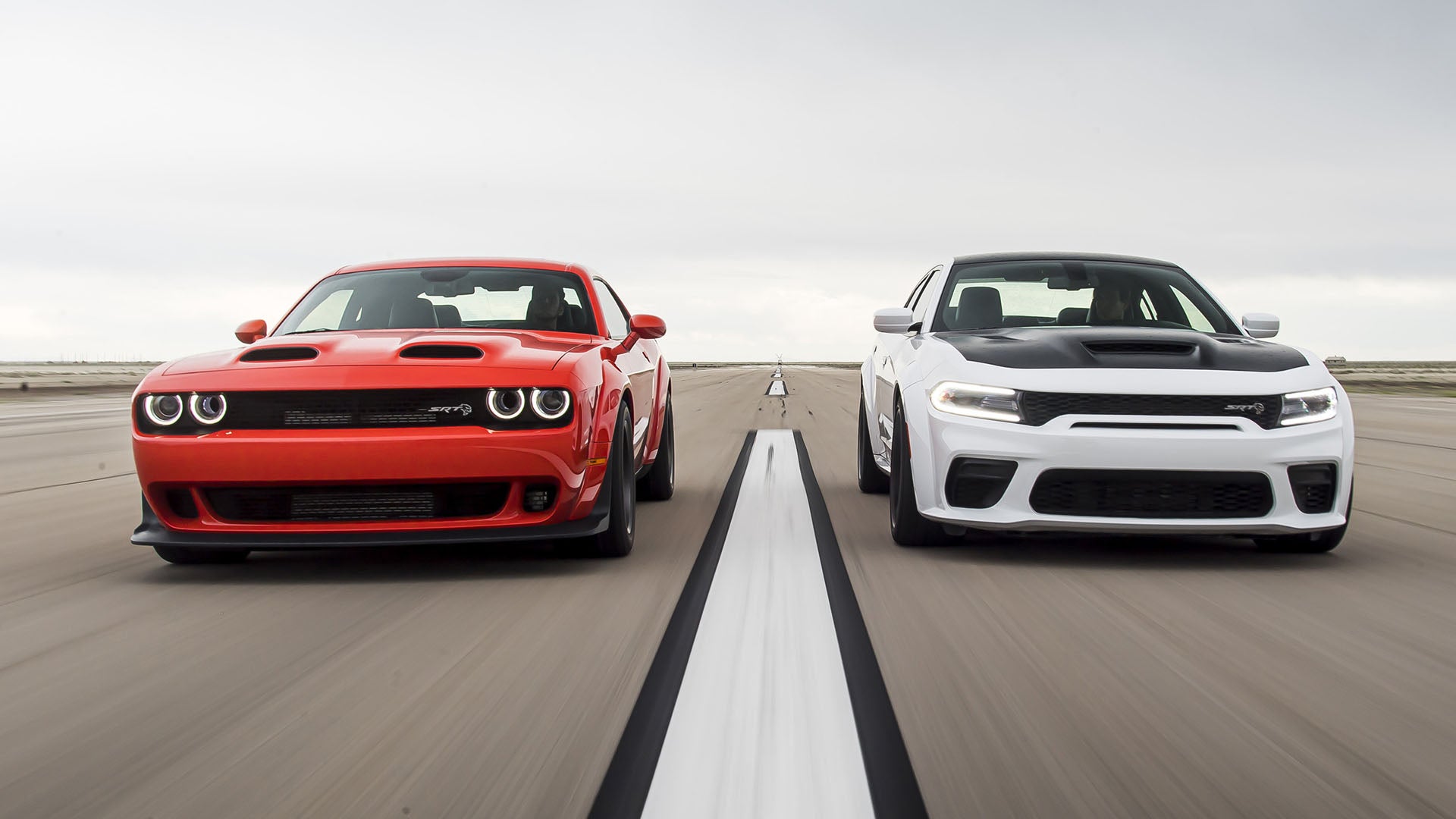 Dodge
All of this requires context, though. The Mustang, for instance, is in the last year of its current generation. It's very common for sales to decline right before the new car is revealed. Likewise, Camaro production has struggled throughout the pandemic era, especially in the early days. This has doubtlessly impacted sales.
But the Challenger and Dodge's success by extension can't be understated. Sure, its sales dipped sharply, but that's mostly because the Caravan and Journey both got discontinued. The Charger sold 80,074 units, which makes it the brand's best-selling vehicle, period. It even outsold the Durango at 55,433 units. If sedans and coupes are unpopular, nobody told Dodge. All of this makes it clear that the brand would be silly not to release a new generation of these cars, and probably not a new generation powered exclusively by batteries and electric motors.
Got a tip? Send us a note: [email protected]