As March drags on and the snow keeps falling, it's easy to dream of that first spring day when your summer ride finally comes out of winter storage. Just don't get ahead of Mother Nature, like the driver of this McLaren 650S who abandoned his $265,000 supercar in the middle of a Pennsylvania intersection during a snowstorm and refused to move it until the surrounding roads were cleared.
At almost 1,900 feet, Hazleton is the highest city in Pennsylvania, meaning it's more susceptible to wintry weather than the surrounding areas. So while a cold rain fell across the region last Friday, the snow piled up in Hazleton—which might explain why the owner of the McLaren was surprised to find himself suddenly surrounded by the white stuff as he drove into town.
According to Hazleton News 1, he inched the bespoke English speedster to the intersection of Broad and Church Streets, where he promptly parked, got out, and refused to move the car any further "until the roads were cared for."
Of course, a McLaren can be an absolute hoot in the snow with a proper set of tires, but it appears the owner wasn't going to take any chances with 641 horsepower running to the rear wheels. There aren't many details available on his identity, though commenters on the local news Facebook page refer to him as an "older" gentleman with various degrees of sympathy.
Based on the pictures and despite his demands, it appears he eventually pulled the 650S out of the intersection and parked on the side of the road to await a flatbed tow truck. They say there's no better way to bond with a car than to have an adventure, but we're not quite sure this counts. Give it a few more weeks...or don't, if you've got the right tool for the job.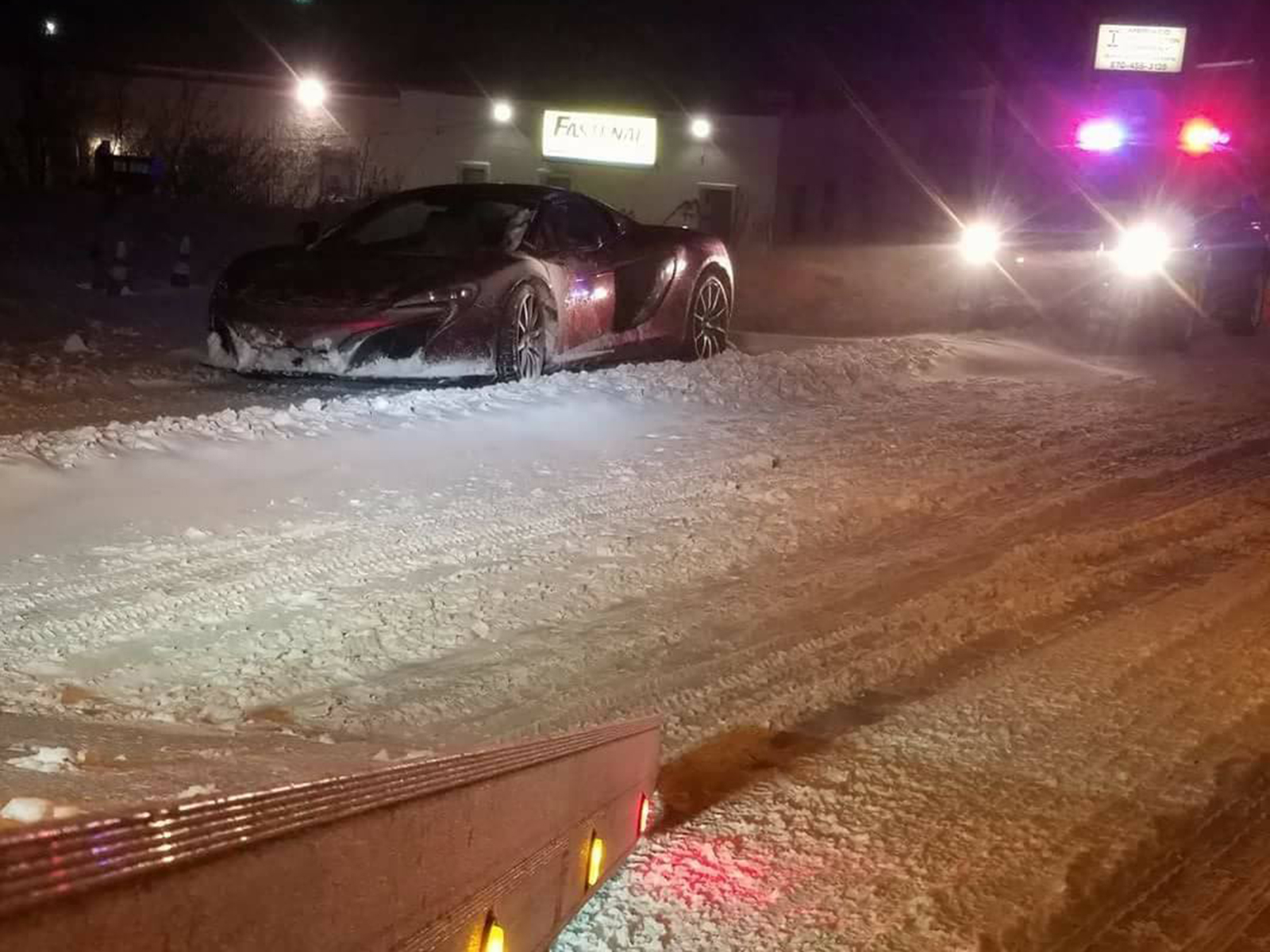 Facebook | Hazleton News 1