The Cadillac CT5-V Blackwing is the last hurrah of the fire-breathing American V8 sports sedan as we know it. With 668 horsepower channeled to the rear wheels via a six-speed manual transmission, it's built to vaporize tires and bring people joy. I haven't driven it and it already makes me very happy. Now, it appears that Cadillac is taking an approach similar to Mercedes-AMG when it comes to building its engines.
If you buy a CT5-V Blackwing, you won't only get 668 horsepower, though. You'll get the peace of mind that your 6.2-liter supercharged V8 was handbuilt by a single person. That's right, you'll know exactly who plunged the pistons into the block and bolted on the blower; as each LT4 will bear the name of the man or woman who assembled it, per a GM Authority report.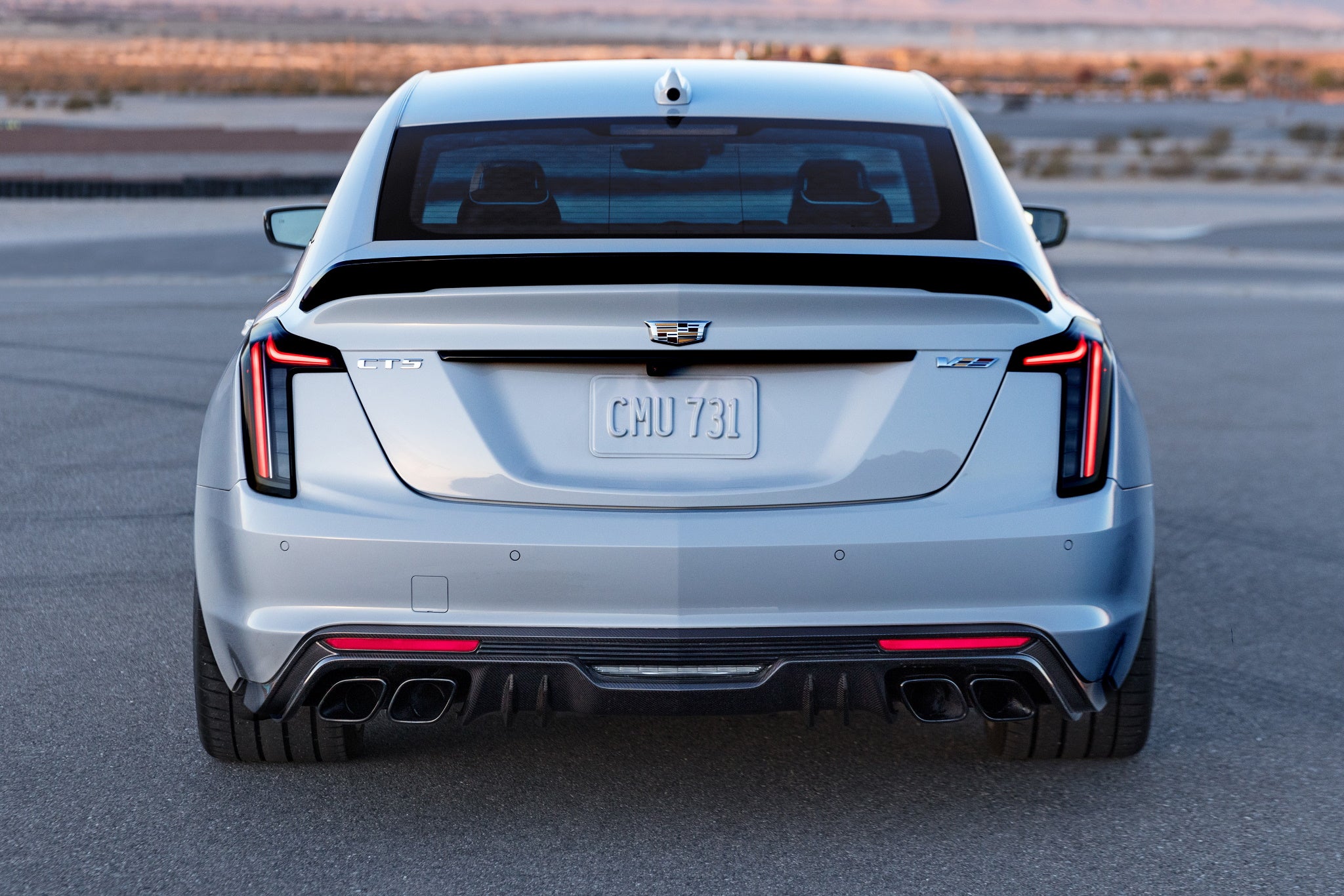 Cadillac
Previously, back when multiple cars had the LT4 under the hood, the engines were built on an assembly line at GM's Performance Build Center in Bowling Green, Kentucky—the home of the Corvette. But since only one GM product besides the Cadillac uses the engine anymore—the Chevy Camaro ZL1—the volume is low enough for each motor intended for the CT5 to have a single builder. Speaking to GM Authority, Blackwing Chief Engineer Mirza Grebovic said "Before, it was a higher-volume engine, but now it's a single builder that builds the whole engine, and when they're done, they'll use a plaque with his or her name. We machined a little spot on the supercharger lid where s/he can put it on. Every customer will be able to see who built their LT4 engine."
Other manufacturers are also known to do this for lower-volume, more expensive models. Every engine in the R35 Nissan GT-R is handbuilt, for instance, as are some engines powering Mercedes' AMG models. Cadillac's own 4.2-liter Blackwing V8 also bears the name of its builder following a one-person hand-assembly.
The CT5-V Blackwing is set to go on sale in the late summer of 2021, however, it's unclear if that date has been delayed by the ongoing chip shortage in the automotive industry. There might be plenty of handbuilt LT4s ready to be bolted into Cadillacs, but GM isn't making any CT5s right now. Production of slower-selling sedans and performance cars like the Camaro have been put on hold to prioritize more profitable and higher-volume trucks and SUVs.
However, assuming GM can get its you-know-what together—and you can scrape up something like 90 grand—a stick shift super sedan with a handbuilt V8 could be sitting in your driveway before the weather gets too chilly to enjoy it. Summer can't come soon enough.
Got a tip? Send us a note: [email protected]