There are moments when your time is so precious that opting for the easiest way to get things done is the best. This is so true in taking care of your car, and what's the right tool for this?
Surely, your choice should be the car duster, which allows you to clean dirt and dust without the use of soap and water. To make things a lot easier and faster, you really need the best among the rest. Stay tuned until the end of this account so you'll know which is the best car duster for you.
Benefits of Car Dusters
Car dusters are specifically designed to provide you with the best benefits possible. These dusters will enable you to remove dust and clean your car's exterior and interior as quickly and as easily as possible. They are specially designed to spare you from wasting your precious time in cleaning your car with water and soap.
Using this tool will guarantee the cleaning to be light weight. It also promises you to have your car look brand new right after it's been cleaned. In other words, a car duster will make your car cleanup and maintenance a lot easier.
Types of Car Dusters
Car dusters come in different materials hence their name. Some of which are as follows:
Microfiber Duster
Microfiber has been noted as one of the best cleaning materials available in the market today as well as the best duster for cleaning in general. Microfiber dusters are already proven to be effective in attracting, getting, and retaining dirt and dust with their tiny and thin fibers. They are equipped with a self-created electrostatic charge responsible in attracting dirt and dust then locks onto it.
You only need a cloth to clean, unlike the other materials. It is environment-friendly as it is made from a soft synthetic fiber and very sustainable. However, it is advised not to use this duster on delicate materials.
Lambswool Duster
Obviously, these dusters come from the wool of a lamb, which is a traditional duster material. Such material is actually more expensive, yet less effective compared to the other dusting materials.
Their natural magnetic static material easily attracts and holds onto dust making it great for general dusting. They have special instructions for proper cleaning to effectively attract and collect dust no matter how many times they are used. When compared to microfiber dusters, they are less effective, eco-friendly and more expensive.
Compressed Air Duster
These car dusters are specifically designed for the removal of dust from plug holes, electronics and any other very small and inaccessible areas. They are best for cleaning computers, appliances, mice, cell phones, keyboards, and other office and home electronics. They help remove dust that would are inaccessible by other methods. They are also being used for gadgets, small accessories, and electronics.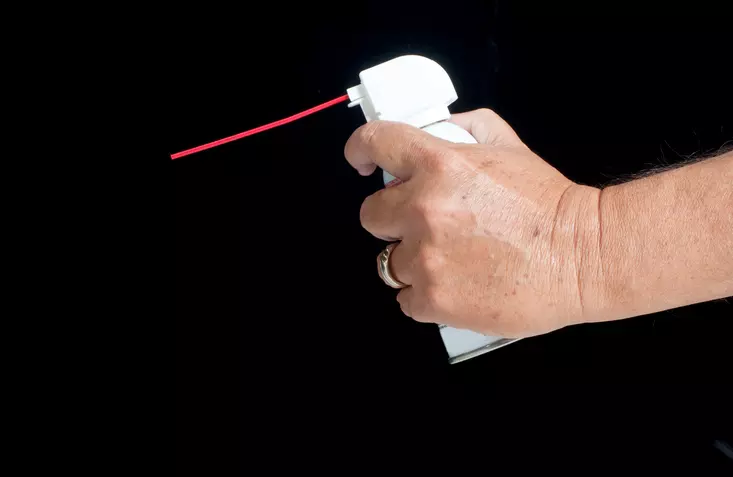 Note the necessity of having various types of car dusters on different surfaces and for different purposes. It is highly suggested to have the primary selection of microfiber dusters. You may use a compressed air duster can and a delicate duster for certain areas and items.
Factors to choose a good car duster
As presented above, there are different types of car dusters namely microfiber duster, lambswool duster, and compressed air duster. Now, the next question is to which of these dusters is best for your car. This can be solved by considering the factors for your dusting tool needs. Below are some of the major factors in choosing a good duster to clean your car.
Brand – With the wide range of car dusting tool manufacturers out in the market these days, it is best to narrow down the best, recommended brands then select the one that suits you right. Make sure that you carefully inspect the pros and cons of the brand before you purchase it.
Price and your Budget – It is imperative to check the price of the brand you intend to buy. While it is important to fit the price of your chosen car duster to your budget, never compromise its quality.
Ease of Use – Choose a duster that is easy and fast to use. It will only take you minutes to clean off the dirt/dust from your car if you're only using the right duster. If it takes you hours wiping/cleaning the car and worst have few or more scratches, then there's a great possibility that you have not chosen the best one.
Durability – Quality is always an issue when choosing a duster same with the other tools or products. See to it that the materials used in manufacturing the duster are durable so as not to be easily damaged. Choose one that will really make your car shine and fresh. Microfiber dusters will quickly highlight the shining beauty of your car without having to experience troubled hours of the actual car wash.
Reusability – Another important factor you need to consider when buying a car duster is its capability to be reused more than ones to save you a penny from getting it again and again. This should not require you to use water and soap when washing your car. It is made of soft cotton with wax making it washable. Just quickly dust off your vehicle day-after-day or once a week. It also spares you from washing it with water and soap several times. It also lessens the hours you will be spent in cleaning the car.
Versatility – Select a dusting tool that can also be used in cleaning other items than a car. Get a duster that can also be used in removing the dust or dirt of office and home furniture. You can trust on dusters and may rely on them to clean your car on a regular basis.
These factors are just indicators that you don't actually need to worry about washing your vehicle with water and soap and putting tiresome and somewhat ineffective tricks just to keep it shining. Keep in mind that cars need to be cleaned every now and then for maintenance most especially when they are used more often. It is only apt to keep them free from insects, dust, and dirt as well as from mice that may get inside the car.
Some additional information
Moreover, there are many other things you need to know about car dusters to make the most of this cleaning tool.
The handles of a car duster
The handle of a car duster is designed for the purpose of an easy pickup or grab of the duster. Try to search and select an ergonomic handle. A telescoping handle is considered by many as the best for car cleaning. Typically, the handle of this duster is made from plastic, alloy, or wood with a telescoping handle.
Just remember to make the most of the handle of your car duster that it will last for years. It is actually on the way how you take care of every part of the tool that matters.
Clean your car with a car duster
When cleaning your car, lightly move the car duster and allow its bristle head to have contact with the car paint. Make sure to thoroughly clean each part of the vehicle. Use a soft towel for final touches once you are done cleaning it with a duster.
The great things a duster can benefit you most are to quickly and easily clean your car, to wash it less, and to keep it look like you just washed it. As earlier said, this tool will spare you from using soap and water when cleaning the car.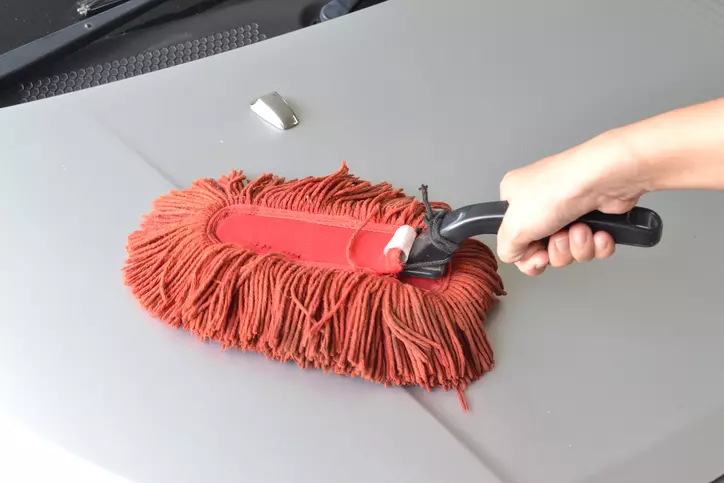 Clean the car duster after being used
After using the duster, shake it out properly. Simply shake the duster out after every use so that the dust particles will be removed. You can use the compressed air in cleaning it if the dust is too difficult to remove or if it's too much to handle.
It is also possible to wash it with water with the downside of losing its characteristics. This can actually get rid of the wax treatment from its cotton component, which may cause it not working too.
Store the car duster
The proper way to store your car duster is to return it inside its every after use (cleaning of the car). Although car parts and accessories and usually stored in the garage, it is not advisable for your car duster.
The garage can get really hot, which makes it not conducive for duster storage as it will only damage its materials or components like wax. It is even not good to place it in a dark closet as it will only be feasted by dust mites. Prevent its head part to contact with water of being wet when storing. You may also wrap the head using a newspaper to keep it dry. Remember that a good choice of a car duster can have lasting use from 20-30 years.
Final thoughts
Any ordinary car duster will not serve your real purpose, which is why you should select the appropriate car duster to make it look dirt or dust free. Save the paint job of your car, save some water, save your time, and practically save the money in your wallet. You don't want to go wrong with the best/good car duster, right?