Formula 1's expansion in the United States has been fast and strong over the last couple of years. The on-screen drama of Netflix's Formula 1: Drive to Survive series has played a huge part, as well as new races in Miami and (soon) Las Vegas. And while Ford is stealing the headlines this month with its freshly announced Red Bull partnership, it's the Andrettis who have been fighting tooth and nail to join the grid since 2021. F1 CEO Stefano Domenicali has been less than enthusiastic about the racing dynasty's efforts, previously saying that there's simply "no need for Michael Andretti's team" in F1.
Most recently, however, the former Ferrari team principal told Sky Sports that Andretti's been too vocal in recent interviews, adding that this isn't a smart strategy, reports Motorsport.com
"We are very welcome to have anyone that is bringing value to the racing," said Domenicali according to Motorsport.com. "That is not a problem of not welcoming, because that has been a wrong wording.
"Andretti was very vocal about the will to enter Formula 1. In my view, [it was] not smart to say that the teams are greedy to protect themselves, but that's my opinion, but there are others that are much less vocal that they would like to come into F1."
The Drive reached out to Andretti for comment but has yet to hear back at the time of publishing.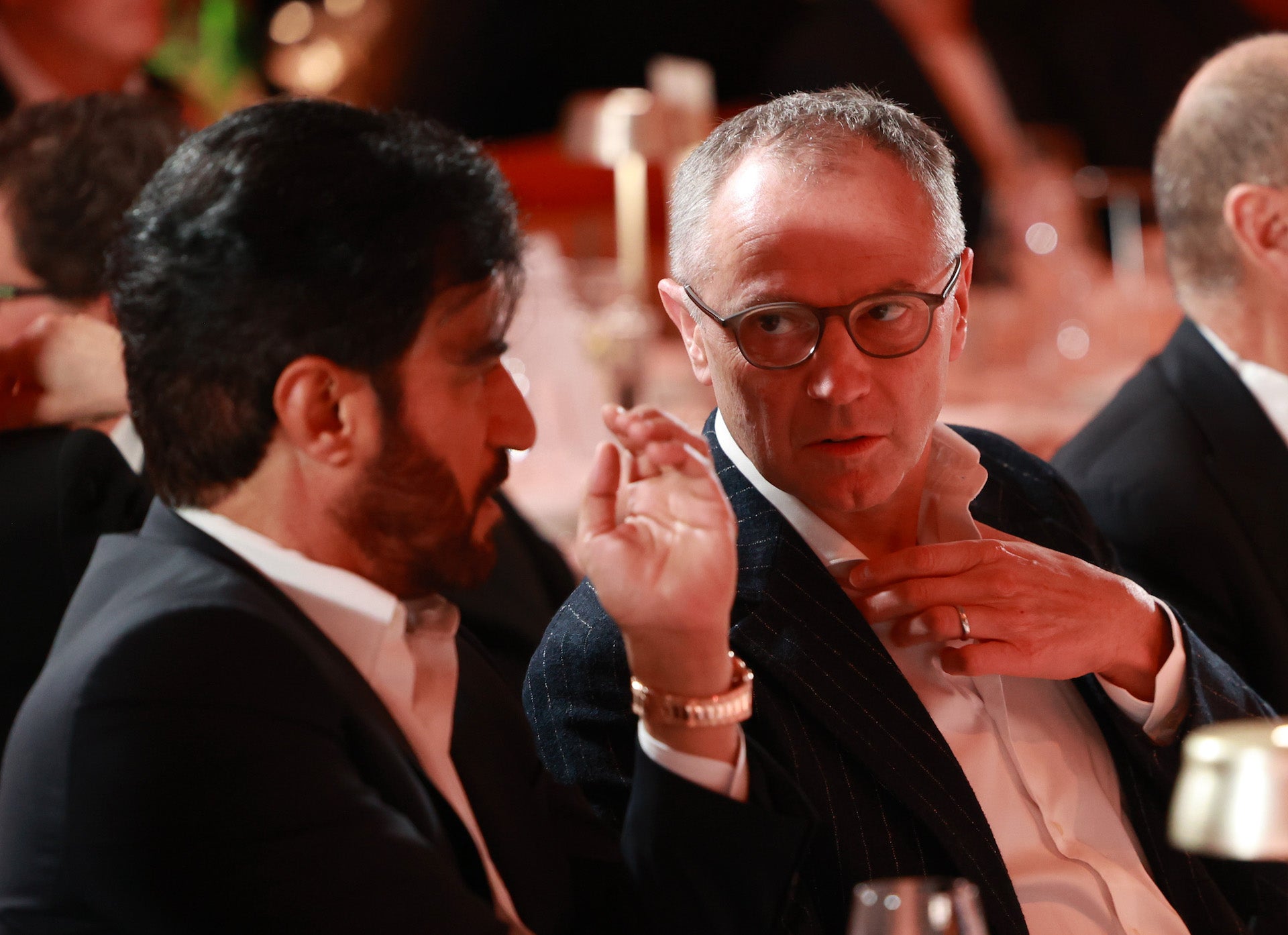 Domanicali enjoys a strong bond with F1 team bosses but also has strong connections on the OEM side of the business, having previously worked in executive positions within Ferrari, Lamborghini, and other brands within those corporate structures. In a nutshell, Domenicali knows how to play the game and he certainly isn't wrong that a bullish approach may not be the smartest way to play.
However, Andretti isn't wrong. He's actually extremely right, and someone eventually had to call things for what they are. F1 teams are greedy and they're only looking out for their own pockets, and not the sport—nor the fans. Our own Peter Holderith said it best: "F1's billionaire boys club is afraid to lose to America." And if we've learned anything over the last couple of years, is that the FIA and Liberty Media are more than willing to tap into the U.S. market to collect host fees, sell tickets, and increase TV viewership, but it hasn't been as willing to let America hop behind the pit wall.
Heck, Domenicali didn't even show up to the Red Bull unveiling in NYC earlier this month, where Ford announced its return to F1. When the event host announced Domenicali as the next guest to join team principal Christian Horner and Ford CEO Jim Farley on stage, there were only crickets. Domenicali was a no-show. Call me crazy, but you'd think it'd be in the best interest of Domenicali to be there—if not for appearance's sake, but also for the sake of Liberty Media's stock price.
"I've discussed that with [Andretti] very openly. And I said to them that I would act in a different way," added Domenicali. "We will make sure together with the FIA that the process will be respected and if all the elements are there, they will be very welcome.
"And we don't have to overreact because someone is pushing the system. I believe that what is more vital is to protect the growth of the sport and also the sustainability of the teams that have invested in F1 in the times when this was different.
"The value of that investment today from a purely commercial point of view is much more different than it was just a couple of years ago. So, I think that the process will be done seriously, in the right way. And no one can put [up with] with the anxiety to take the right decision, because someone is shouting.
"It seems that there is a personal negative attack on Andretti. That is not the case, we need to be serious and professional in evaluating all the elements," Domenicali concluded.
Got a tip? Email us at [email protected]