Of the many lessons we've learned since 2020, the most recurring one for the automotive world is that building cars is hard. The same goes for trucks, as seas of chipless Ford Super Duty pickups at Kentucky Speedway have repeatedly proven. The first stockpile made headlines in May 2021, and while Ford eventually completed those and delivered them to customers a few months later, a new batch replaced them in September 2022. Now that hoard is gone, too, as the automaker transitions to the 2023 model year.
Readers ping my inbox every few weeks about the Super Duty trucks in storage, whether they're customers waiting on the F-350 they ordered or locals giving status updates on the racetrack auxiliary lots. This time, a tip from the latter came in and said: "On Tuesday I noticed trucks being moved from the speedway back towards Louisville. Today easily 90% of the trucks are gone with more trailers on the lot being loaded."
This process looks like it began sometime after Dec. 21, 2022. Satellite photos from that date show a handful of lots packed to the brim with to-be-delivered pickups. By Jan. 10, only the southeast lot is stuffed with a few more peppering the rest of the facility.
When I spoke to Ford about the unfinished trucks last fall, a company spokesperson said: "The global semiconductor shortage continues to affect Ford's North American plants—along with automakers and other industries worldwide. Behind the scenes, we have teams working on maximizing production, with a continued commitment to building every high-demand vehicle for our customers with the quality they expect."
It's important to note that production of the 2023 Super Duty is starting soon. Customers still waiting on the 2022 models they ordered months before the new truck was unveiled voiced their displeasure on social media, complaining of extended delays and no communication from Ford. In recent weeks, though, there's been an influx of deliveries with people posting photos of their new trucks on Facebook, sometimes accompanied by a screenshot of the timeline showing their order date a year ago.
That's all being remedied in real-time. Ford says it has more than 150,000 orders for the 2023 Super Duty, and the last thing it wants to worry about is filling orders for the previous model.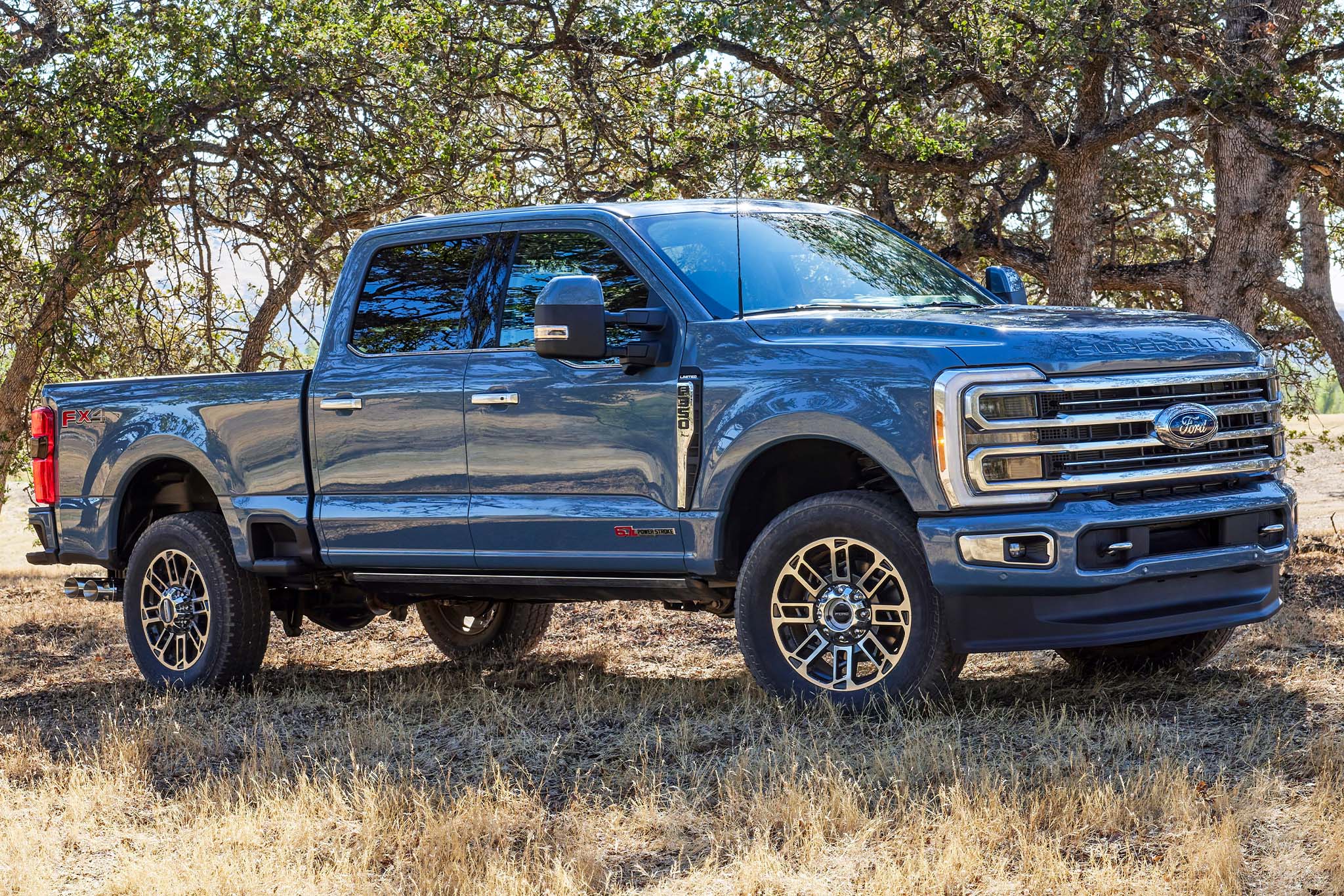 Got a tip or question for the author? Contact them directly: [email protected]