Ford just dropped a nuclear gossip bomb of a press release which contains multiple teaser images for the future Ford vehicles that we're most excited about. One of those vehicles is one we didn't even know we were excited about because nobody knew it existed until now.
Let's start with the off-road legend we've all been dying to know more about since it was confirmed to make a return back in 2016; the Bronco. There was some concern about the new Bronco that it wouldn't really be much of an off-roader like its predecessor, rather, just another crossover to add to the Ford stable. Well, based on this image of the SUV hiding in plain sight covered in a dirty sheet, we have a feeling its off-road chops will be more than adequate. Just based on its shape, it looks an awful lot like a different American off-road SUV that will remain nameless.

Ford Bronco, Ford
Next up is another returning legend, the all-new Ford Mustang Shelby GT500. In the image below, we catch a glimpse of the menacing front-end of the car. It has a gaping grille, two stripes down the middle of the hood, an aerodynamic looking front fascia, and of course, a snake emblem in the grille.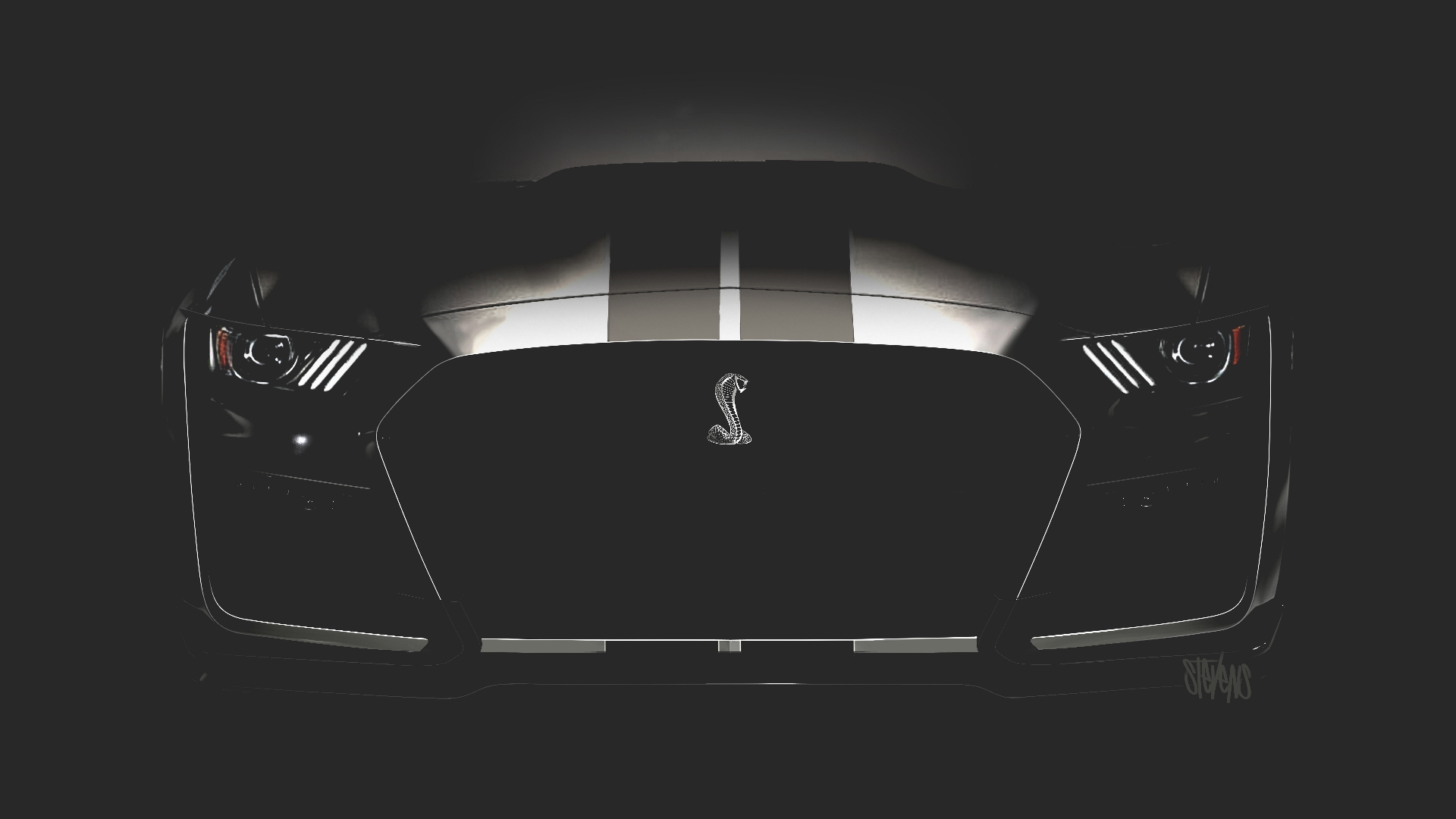 Ford Mustang Shelby GT500, Ford
Back in January, Ford announced there was an ST variant of the Ford Edge coming out making it the first crossover to wear an ST badge. Since then, there's been speculation about a Ford Explorer ST coming to market and now we know that's definitely happening. We don't know when other than that it's "soon to follow" the Edge ST. Here it is with a blue sheet covering it.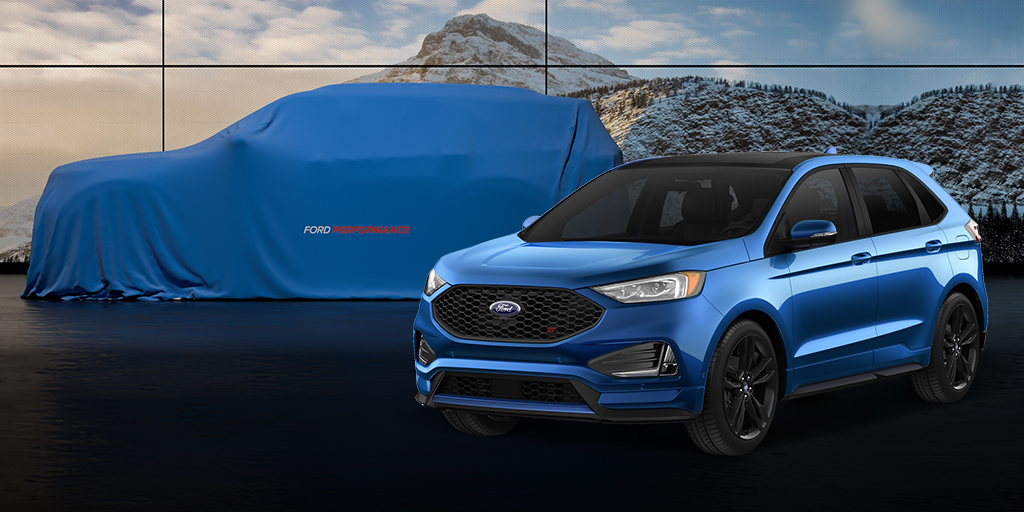 Ford Explorer ST (left) and Ford Edge ST (right), Ford
Finally, Ford made a surprise announcement about another new SUV joining the lineup. It's a sort of baby Bronco (Bronco II?) with Ford simply calling it an "off-road small utility." It doesn't officially have a name yet and we're not even sure if this thing we see below is a production model or a concept, but whatever it is, it's on its way as the sidekick to the Bronco. Ford says the two new off-road SUVs are "both designed to win a growing number of people who love getting away and spending time outdoors with their families and friends."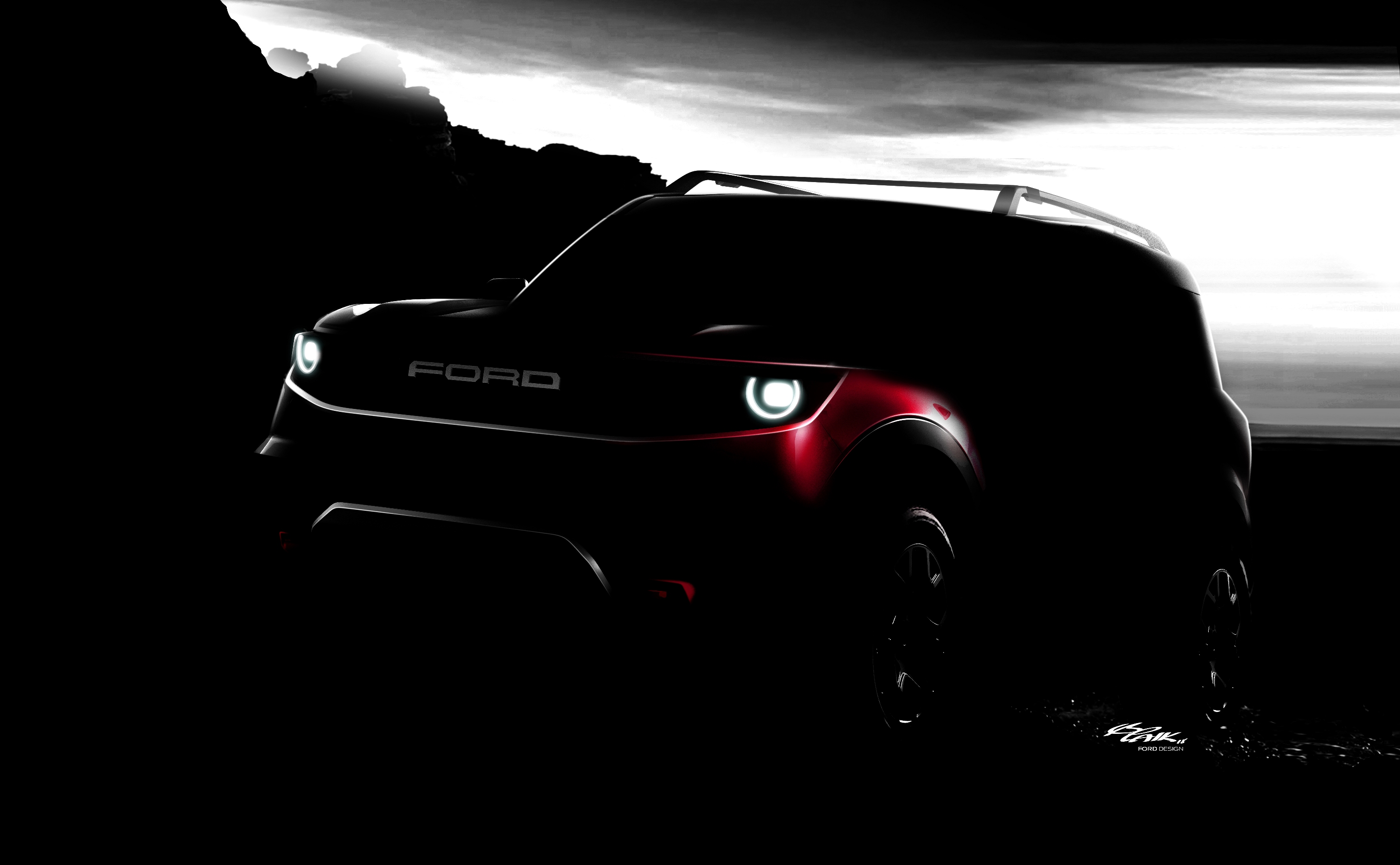 Ford Off-Road Small Utility, Ford
We reached out to Ford asking if any more light will be shed on any of these cars at the New York Auto Show later this month. "We've confirmed the new Lincoln Aviator will be shown at the New York Show but nothing else from Ford," said a Ford representative in an email to The Drive.
The Blue Oval has given us a lot to take in and a lot to speculate about. What's your favorite of the four teaser images?