Honda and the National Highway Traffic Safety Administration (NHTSA) have issued a "Do Not Drive" warning for certain Honda and Acura models with Takata "Alpha" airbags from 2001-2003. According to the warning, the airbags have a 50% chance of exploding in the event of a crash, hurling potentially deadly shrapnel at passengers.
If the airbags do explode, metal shrapnel ejects toward passengers' faces, which can either kill them or cause life-altering injuries, according to the NHTSA.
Recalls for these airbags were previously issued but not all vehicles were brought in for repair. Honda also continues to send notices to owners that haven't had their cars fixed yet. While 99% of affected vehicles have been fixed, the NHTSA claims that there are approximately 8,200 vehicles still driving around with dangerous Alpha airbags.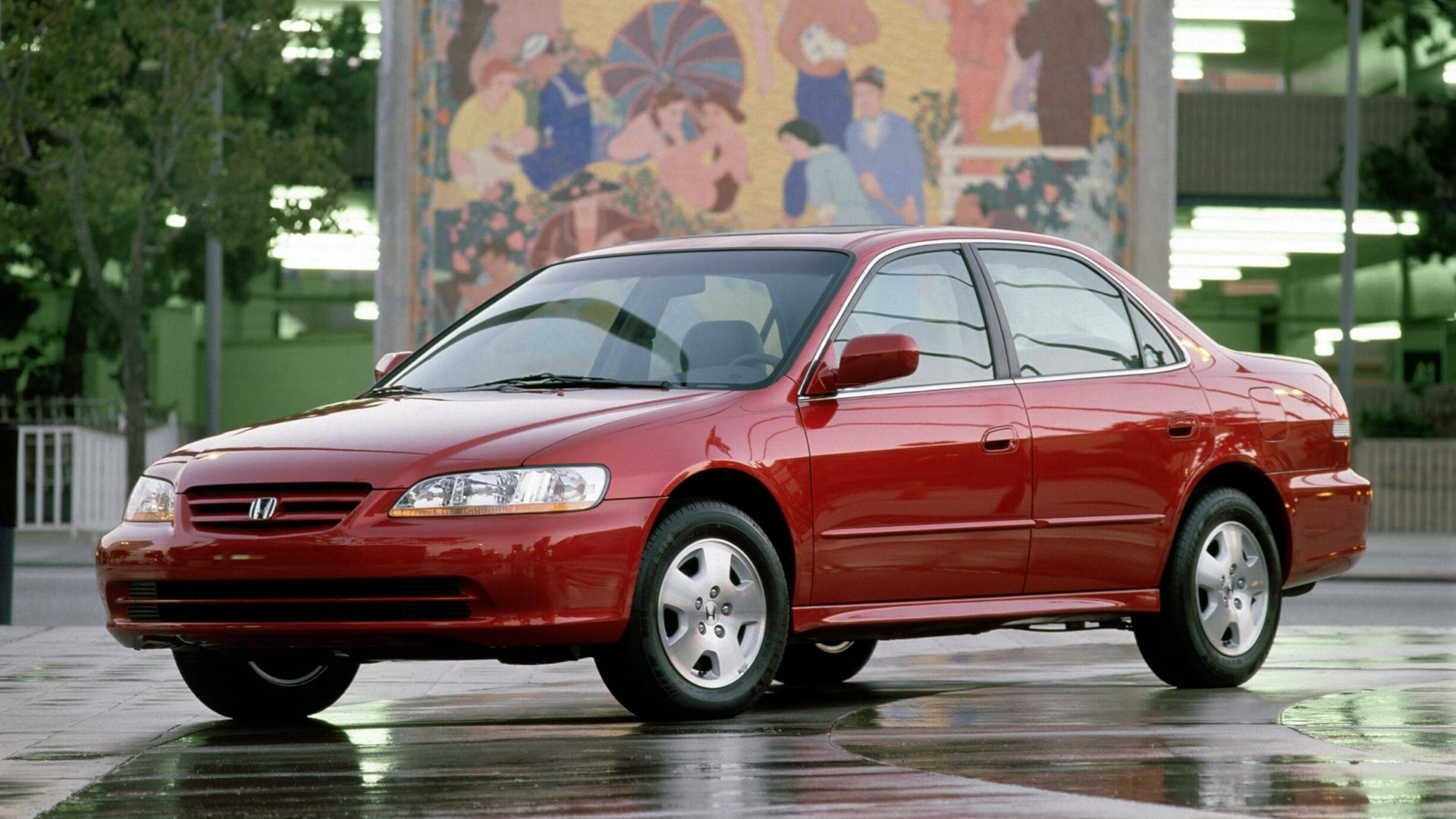 2001 Honda Accord EX Sedan
"If you have a vehicle with a recalled Takata Alpha airbag, you must get it repaired now—for free. These inflators are two decades old now, and they pose a 50% chance of rupturing in even a minor crash. Don't gamble with your life or the life of someone you love—schedule your free repair today before it's too late," said NHTSA Acting Administrator Ann Carlson.
These are the Honda and Acura models that can still have the dangerous airbags:
If you own one of those cars and are unsure if your car still has such airbags, look up your VIN here. And if you own a Honda or Acura that's still part of the recall, and needs its airbags replaced, you're being advised to park your car until you can get it fixed. The recall fix is free and Honda is even offering free tow services, to safely get cars to dealership for repairs, as well as free loaner and rental cars.
Got tips? Send 'em to [email protected]