The HondaVac was one of the smartest options you could get in the Honda Odyssey minivan. It was a miniature ShopVac meant to pick up dry messes with ease, and its eight-foot hose meant that it could reach nearly anywhere in the Odyssey's interior. It was a well-liked option, too, because regardless of whether you're hauling stuff or kids, dirt and spills are all but inevitable inside a minivan. 
Sadly, the reason why you're already seeing 2022 Odysseys at dealerships is the same reason why the HondaVac disappeared from the options list: there simply weren't enough of these onboard vacuums to go around. Supplier issues with the HondaVac forced Honda to bring out the 2022 models now, even though we're not even a month into 2021.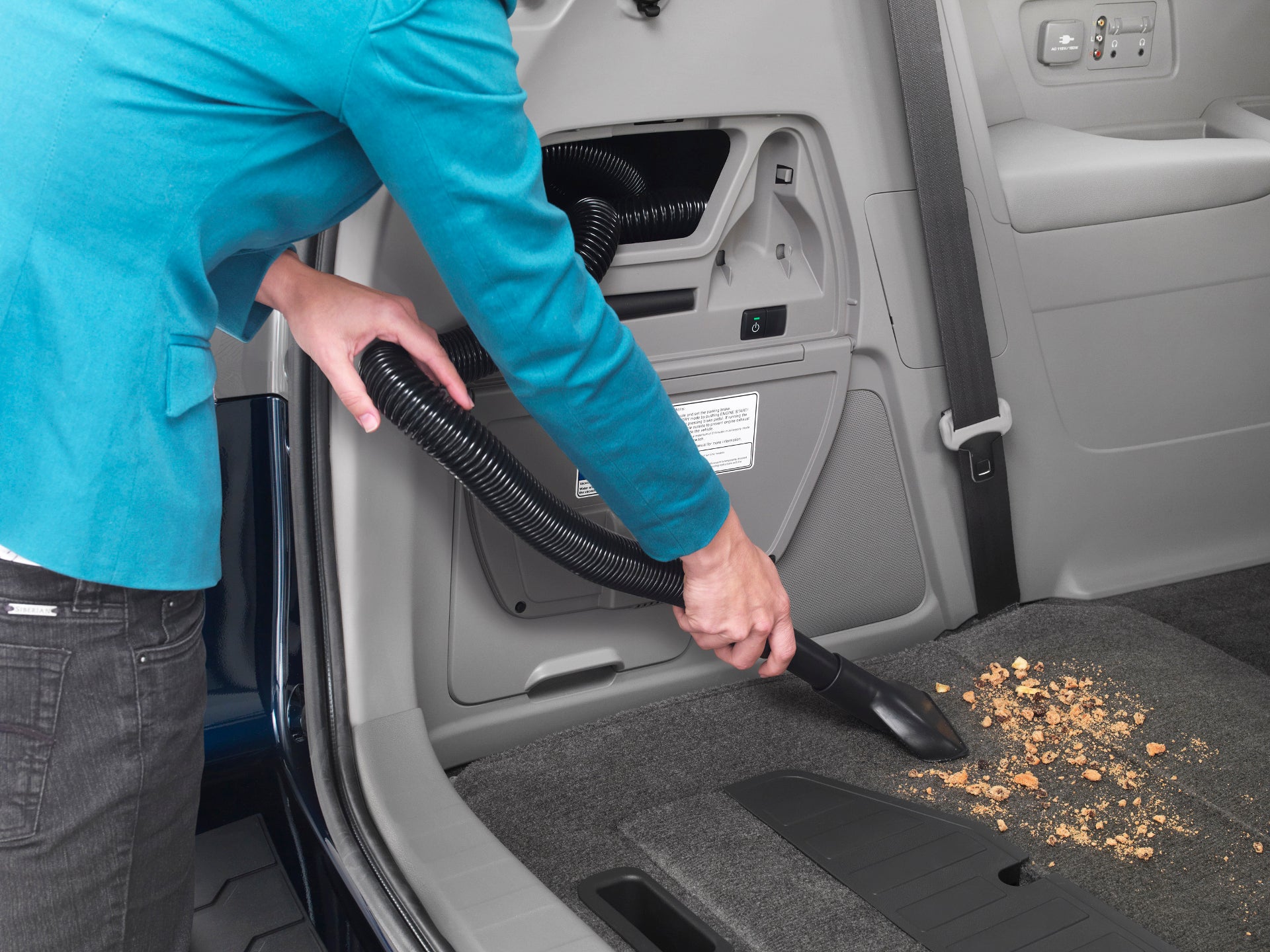 The HondaVac in use in a 2015 Odyssey., Honda
A Honda spokesperson told The Drive: 
"The timing of model year introductions varies from model to model for a number of reasons, some of which are out of our control. We pulled forward the introduction the model year 2022 Odyssey primarily due to the discontinuation of the HondaVac feature in the Odyssey Elite at the conclusion of the 2021 model year based on a supplier issue."
Honda announced that its 2022 Odyssey was already heading to its dealerships on January 12, leading to some confusion. The Odyssey, which is now in its fifth generation, was just refreshed in 2021 and doesn't have any huge changes for 2022. 
However, that handy HondaVac was also quietly dropped from the online configurator with the 2022 model year. The HondaVac was an option the fifth-gen Odyssey's two highest trims: Touring and Elite. Honda has already swapped out its Odyssey online configurator for the 2022 model as well, and the HondaVac isn't available as an option for any of its trims. 
The Drive asked the Honda representative if the HondaVac would return to the lineup in the future, but has not received a response at the time of this writing. Supplier issues are relatively common as of late, be it from coronavirus-related shutdowns or slow-downs in production, or from materials availability as consumer habits have changed during the pandemic. 
So, if you're looking for a new Odyssey with that trick vacuum cleaner, you'll have to scour the lots for one of the remaining (but rare) 2021 models. 
Got a tip? Send us a note: [email protected]