Honda's electrification efforts have been somewhat small, but are set to grow dramatically in the very near future. Largely spearheaded by Honda of China, Honda aims for at least 40 percent of their sales in China to be completely electric (or hydrogen fuel-cell vehicles). By 2040, it's set a goal of 100 percent EV and FCV sales in China. 
Welcome to Headlight. This is a new Car Autance daily news feature that lights up one current event in the car world and breaks it down by three simple subheadings: What Happened, Why It Matters, and What To Look For Next. We'll be refining this over the coming weeks, but look for it in the morning (Eastern time) every workday.
What Happened?
In a press conference, Honda's released plans for full electrification by 2040 in China. Namely, it plans to introduce ten new models under its "e:N" series, the first of which the e:NP1 (GAC Honda) and e:NS1 (Dongfeng Honda) have been shown. Honda also released pictures of the e:N Coupe, e:N GT, and e:N SUV concepts, with plans to put production versions of the three on sale within the next five years.
If you're really interested, you can watch the whole half-hour presentation right here:
Why It Matters
Electrification seems to be a very important part of pretty much every automaker's future product portfolio, as nearly all of them have vowed to add some form of EV. China's been sort of a tastemaker, as the country has strong incentives and plans to pivot its car industry from gas-powered vehicles, into EVs. I mean, the country has so many EV startups, that the Chinese government is cracking down on the number of them.
This electrification trend isn't unique to China, as the US, EU, and almost every country have plans to push more drivers in electric cars, or even outright ban cars powered by fossil fuels, entirely. Honda's new EV lineup could very well be synergized across other markets. The e:NP1 and e:NS1 EV SUV appears to be a fully electric version of the (already hybrid-only) Honda HR-V that thus far only the rest of the world has received.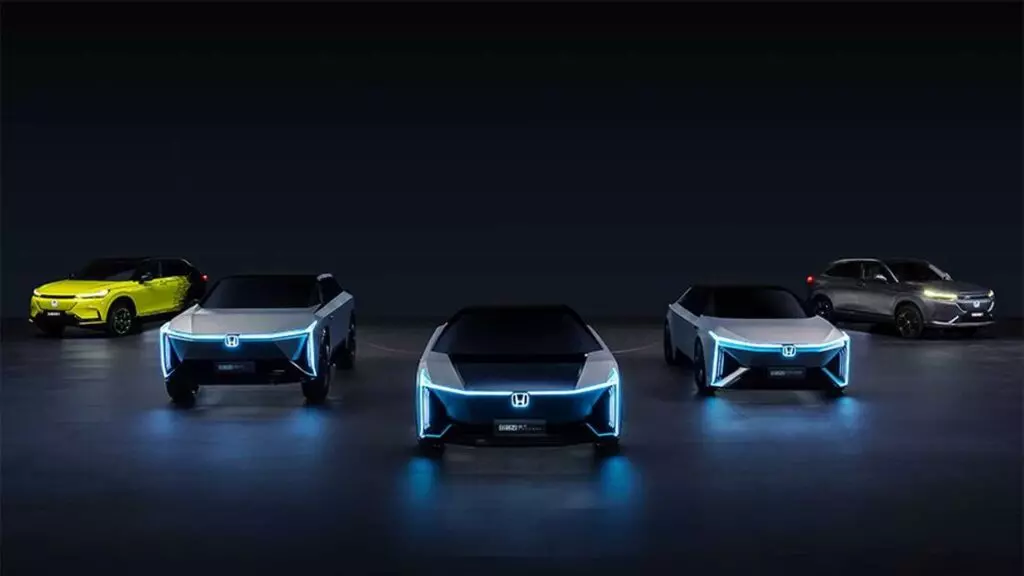 What To Look For Next
In the very immediate future, watch out for a brand new Honda HR-V. Honda hasn't released details on the car, but if ours is similar to the vehicle that China, Europe, and Japan gets, expect a full hybrid powertrain. As the e:NS1/e:NP1 car is a fully electric version of the HR-V, our next Honda HR-V could very well have a full-EV option. From there, expect more synergies across Honda's EV plans, as the e:N series enters production, with some fully electrified Honda from the series making its way to US dealerships.